A Perfect Match: Nam Ji Hyun's Makeup Look in Suspicious Partner
She may be accused of murdering her no-good, cheating ex-boyfriend, but it's her on-point makeup that's killing us beauty fans. Get inspired by Eun Bong Hee's vulnerability and flawless makeup look in Suspicious Partner, the hottest K-drama rom-com of the season.
_____________________________________________________________________
When I'm not swooning over Ji Chang Wook's sensitive and adorkable lawyer Noh Ji Wook in Suspicious Partner, I'm spending a great deal of time marveling over how radiant Nam Ji Hyun's lawyer character, Eun Bong Hee, looks in this drama. Nam's makeup and styling have lifted her out of my memories of her as a child actress, and she looks lovely, grown-up and poised.
Hold up. A drama heroine looking poised? Damn, now I no longer have any excuse to roll into work with barely brushed hair.
How does she look so pretty and put-together? Her makeup and styling radiate both vivacity and elegance, subverting the typical look of the impoverished yet lovable drama heroine, whose forays into fashion usually end up a flailing mess.
Perhaps more than any other drama heroine this year, Eun Bong Hee's makeup emphasizes and accentuates her beauty in ways that make drama watchers sit up and take notice. Not only is her makeup fresh and attractive, you get the feeling both Nam Ji Hyun and her stylist are having fun. Bong Hee is unabashedly herself, whether strolling to trial in a power suit, peering over thick glasses, or declaring her love in the middle of the night. And her makeup is just as fun and pretty and unique as she is. She awakens a fresh love of makeup in me, the desire to try out new looks, to search for products that refresh and excite through the chaos of everyday.
Here's how to get Eun Bong Hee's makeup look in Suspicious Partner.
Lay that foundation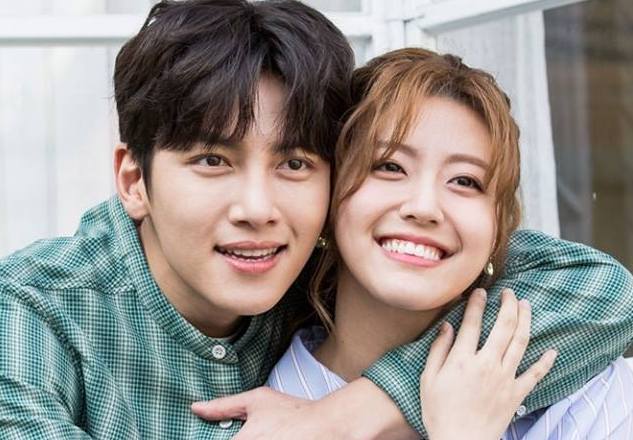 And when I mean foundation, I mean skincare. Well-nourished skin is the perfect canvas for a smooth application of makeup. Start with Innisfree's Green Tea Cleansing Foam and Mamonde's Rose Water Toner. There's something about green tea and roses that chime in perfect sync with the season. If you want to take your skincare to the next level, try Laneige's Water Sleeping Mask in Lavender. The lavender scent calms the senses and readies you for a refreshing sleep, and you'll awaken to a complexion that's both soothed and hydrated. If you want to incorporate a brightening sheet mask, try Too Cool for School's Egg Cream Mask for soft, bright skin.
Go for airbrushed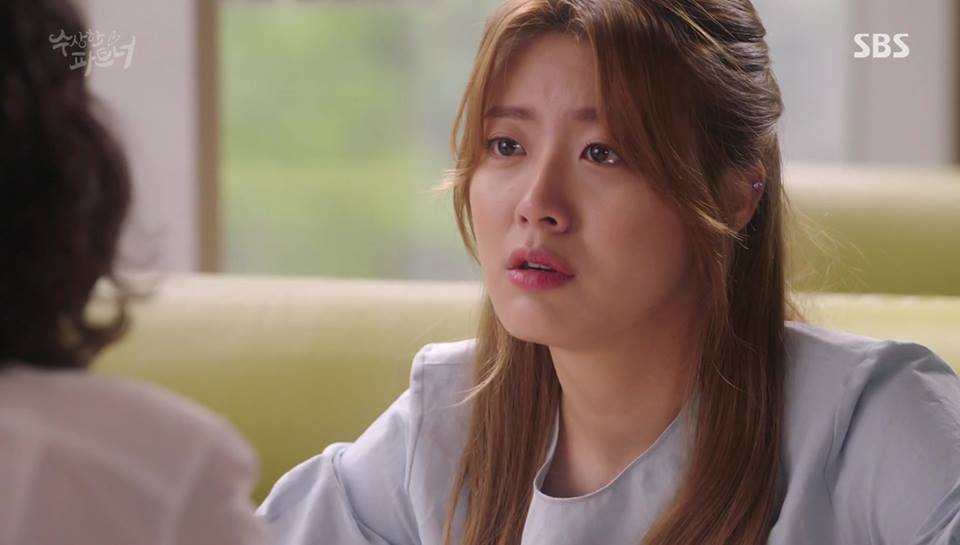 A departure from the typically dewy look that many Korean celebrities favor on- and off-screen, Eun Bong Hee's face looks quite matte. She seems to have achieved that rare balance between dripping wet shiny and sandpaper dry. If you want to get a similarly velvety complexion, I recommend Pony Effect Seamless Foundation with Pony Effect Mattifying Blur Powder to achieve that airbrushed look.
You appeal to me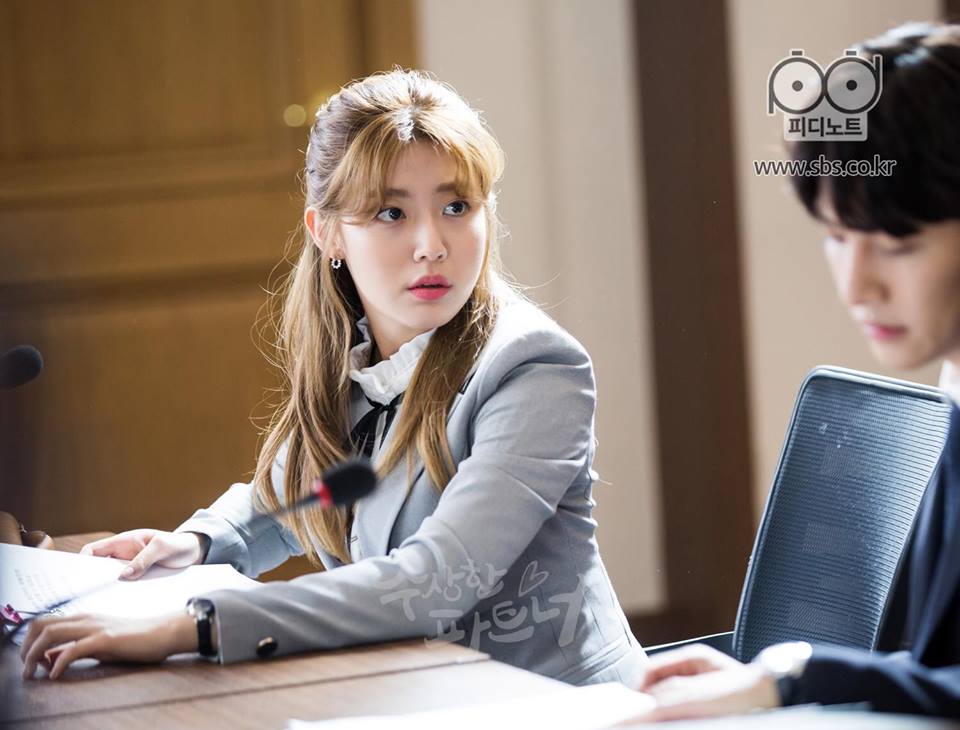 Bong Hee's eye makeup emphasizes her baby face and naiveté, which is a trait that seems to draw in Noh Ji Wook's caring nature. Mascara and pencil liner are applied with a light hand, together with eyeshadows in peach and pastel shades, a look favored by K-drama heroines and celebrities alike. Try It's Skin Babyface Mellow Stick Eye Shadow for an easy-to-do, long-lasting eye color. For mascara, Skinfood's Rootcurl Mascara both sets and conditions your lashes with black sesame extract and argan oil for a wide-eyed look. 
That lippy lawyer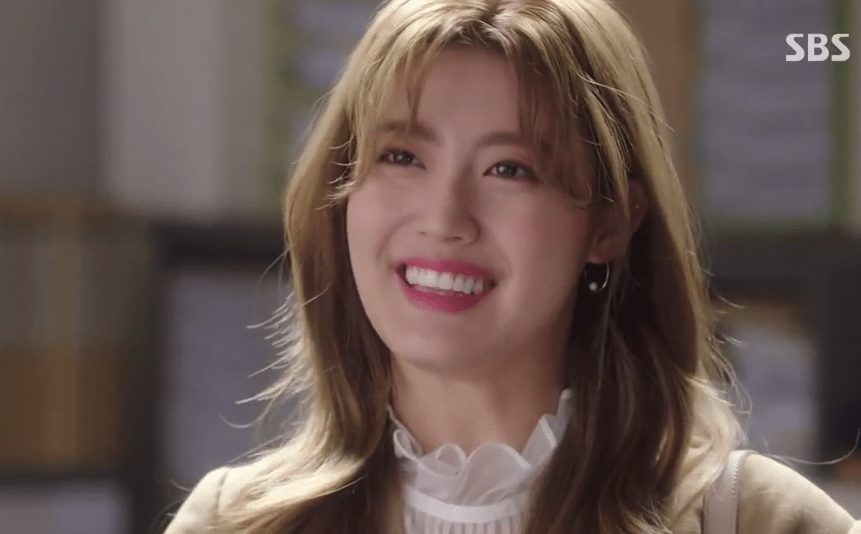 As an attorney, Bong Hee is a fast talker, and her lip colors — a carousel of spring-reminiscent hues — make just as much of a statement. Unabashedly feminine, her lips are all roses and pinks, with an occasional foray into light pastel colors that remain a shade above nude. To balance out a demi-matte complexion, rather than lip stains, I recommend lip crayons and lipsticks that moisturize your lips and keep them supple. Try Innisfree's popular Real Fit Velvet lipsticks for a velvety lip or The Saem's Triple Tinted Lipstick if you want to do your gradient lip look with the convenience of a lipstick. Another unique product to try is Etude House's Color Fix Top Coat, which "sets" your lipstick, preventing unsightly smudging. With avocado oil and shea butter, it also moisturizes your lips, which combats the drying effect some lipsticks tend to have.
"You're dirty but pretty"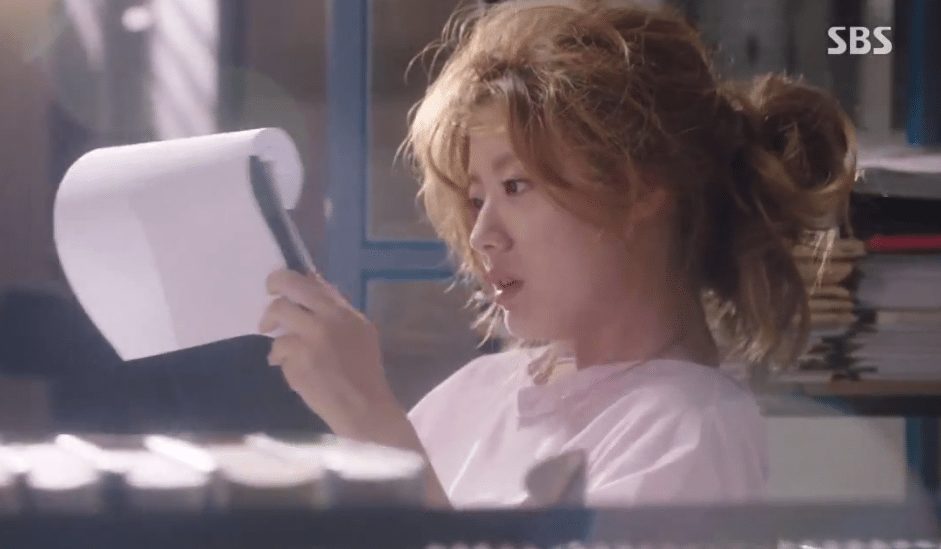 That hilarious line delivered by Noh Ji Wook reflects Bong Hee's famous work ethic, which means that hygiene tends to fall off her ladder of priorities. And I've personally been there — so busy with projects and deadlines that I actually forget to wash my hair. Here's a reputation-saving product for ladies in the same sinking ship: hair mist. 3CE has a range of oil-infused hair mists that smooth snarled, dry hair, leaving hair looking and smelling fresh. The mists range from citrusy to floral; spritz a few pumps onto your palms and run your hands through your locks before you run out that door. They'll never know you forgot to wash your hair.
All photos courtesy of SBS
---