Beauty Tropes: 5 Times Beauty Steals the Scene in Korean Dramas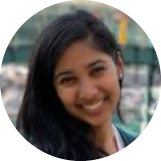 Becky Ipe
Aug 19, 2017
---
The restroom confrontation? The sheet mask therapy session? K-drama fans have come to expect these cliché but endearing (and enduring) beauty tropes in their favorite shows. Here, our favorite moments in Korean dramas when beauty steals the scene.
_____________________________________________________________________
Just as K-drama fans have come to love and rely on certain staples of Korean dramas — the clingy second lead, the plucky heroine, the genius chaebol — they could probably list all the times makeup and skincare have played a role in advancing the plot. (And I'm not talking about blatant product placement.) After all, where would a heroine be without her makeover? And what does it mean when she pats on powder or a cushion compact before her date? Let's look at the typical scenes where beauty steals the scene in Korean dramas.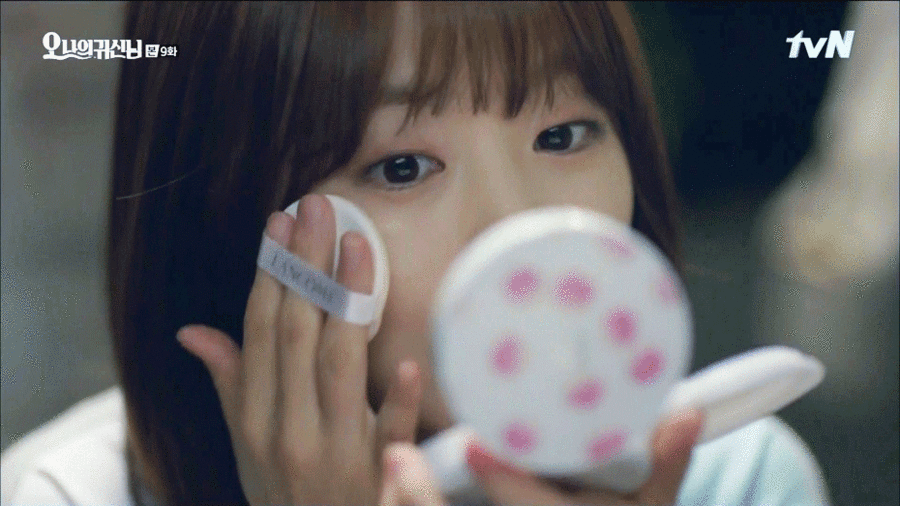 1. The Lipstick Showdown
Often taking place in the ladies' room, this is the scene where a girl's big guns (in the form of a lipstick bullet) come out. Here is where the second lead has a chance to take down the female lead, just like when Shin Mina's character Kang Joo-Eun from Hello Venus runs into her former best friend and now rival in the restroom. Catty insinuations and verbal ammunition ensue, invariably fired from perfectly applied pouts.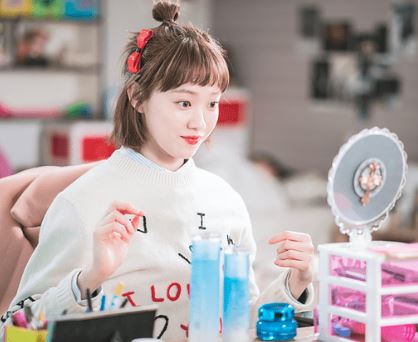 Always be rival-ready with lipsticks that are easy to apply, so you can focus all your energy on your comeback. We like Su:m 37's Dear Flora Enchanted Lip Glow for its softer, more romantic shades and 3CE's fun Lip Color in #408 Chuchu for a bright lip worthy of a leading lady. 
2. The Mask Bonding Moment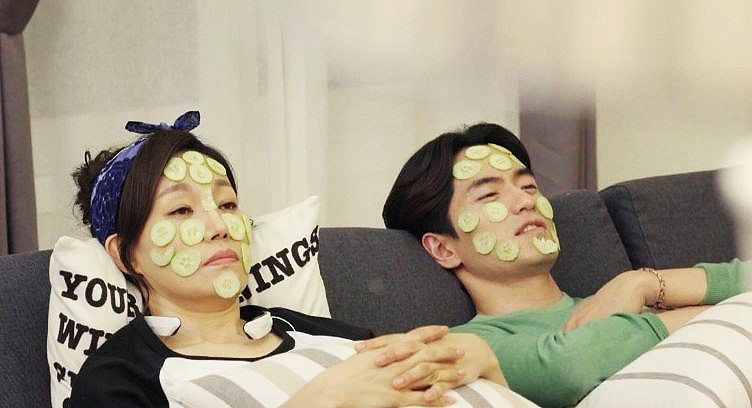 In my earliest K-drama watching memories, I noticed that girls would pepper their faces with cucumber slices and giggle and bond with each other over conversations about their crushes. While most bonding moments these days occur with the much more modern sheet mask or at an aesthetic spa, it was fun to see the old-school cucumber facial as flight attendant Choi Won (played by Lee Jin-wook) commiserated with his sister Mi-hyang (Jin Kyung) in The Time I've Loved You.
Always be prepared for your girlfriend (or sibling) bonding moment with some of our go-to masks, like Eclado Gold Essential Mask, Tony Moly Intense Care Snail Gel Mask, and Moksha Dear Honey Mask Sheet (read our rave review here).
3. The Makeover Epiphany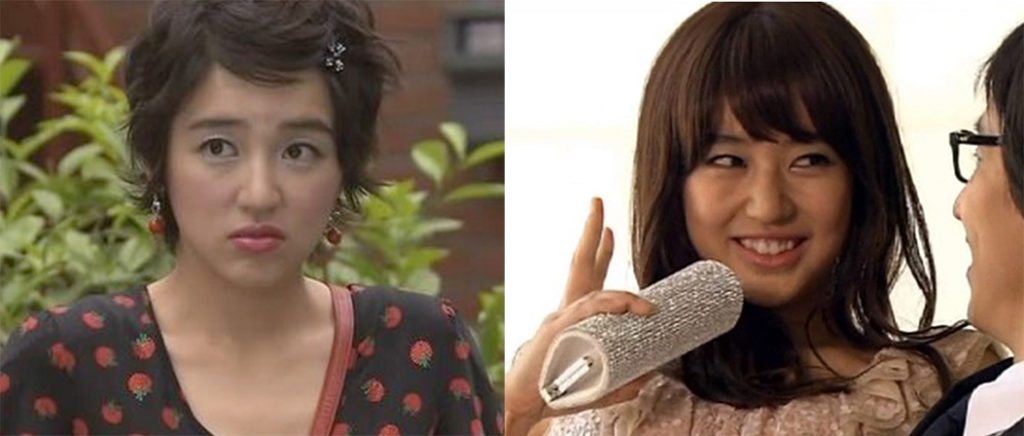 The makeover trope is worthy of entire article in and of itself. Where would we be without our plucky K-drama heroines getting entire clothing and beauty makeovers courtesy of their irascible chaebol lovers? What makes most of these makeover scenes really special, though, is their ability to make the male lead realize that he loves the girl and no amount of makeup or fancy clothing is going to change that fact. My all-time favorite makeover scene comes from Coffee Prince where Yoon Eun Hye's Go Eun Chan goes to meet Han Seong and displays her ignorance of makeup in the way she plasters it indiscriminately over her face. Rather than mocking her for this, Han Seong lets her have a makeover that is as much about the ever-busy Eun Chan getting an opportunity to feel feminine and pretty as it is about actually changing her looks.
If you don't have a chaebol heir to buy you a new wardrobe, give yourself a quick makeover without breaking the bank with some bold lip tints like Romand's Juicy Lasting Tint or Mamonde's Highlight Lip Tints.
4. The Jjimjilbang Escape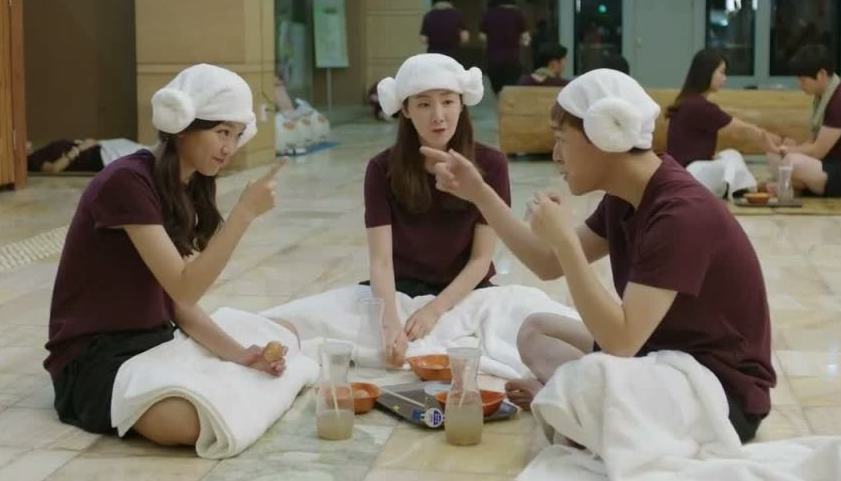 When I first started watching Korean dramas, I thought jjimjilbangs (Korean bathhouses) were cheap places to sleep overnight when the heroine had nowhere else to go. And that's often the case in Korean dramas, like in The Legend of the Blue Sea, when Sim Chung (played by Jun Ji Hyun) goes to one after she finds out what Joon-jae (Lee Min Ho) really does for a living.
In reality, most Koreans use jjimjilbangs as places to relax and detox. The hot baths can open and cleanse your pores, and many jjimjilbangs offer additional on-site spa services. Not only is your skin cleansed and refreshed but visits to jjimjilbangs are purported to have a range of health benefits, including clearing up internal congestion and improving blood circulation. It's no wonder that Koreans in general have such good skin if they make visiting jjimjilbangs a regular part of their beauty regimen. After a visit to a jjimjilbang, I like to add a moisturizing facial oil, such as SanDaWha Extra Virgin Camellia Face Oil, to seal in the invigorating effects of a sauna visit. 
5. The Endearing Date Primp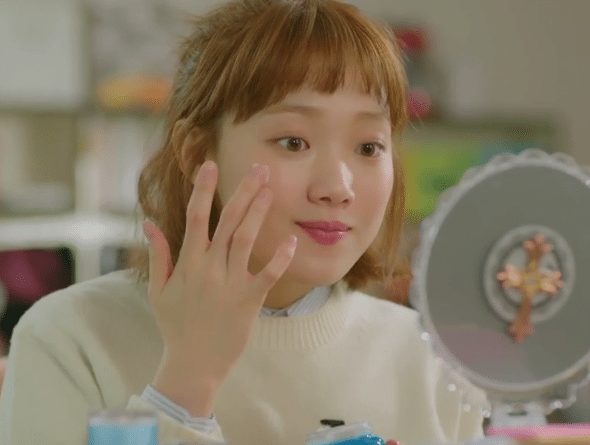 While any drama with Jun Ji Hyun is invariably going to show her primping with a Hera cushion compact or lust-worthy lipstick before a special date, I like the scenes where the K-drama heroine lacks a proficiency in skincare and makeup, with the requisite primping-before-a-date scene comic fodder for displaying the heroine's lack of knowledge.
One of my favorite such scenes is when Kim Bok-Joo from Weightlifting Fairy Kim Bok-Joo gets all dolled up for her date with Joon-hyung. There's something sweet about seeing a girl prettying herself for an enjoyable time with her boyfriend, and the act of putting on makeup merely fans the flames of anticipation.
To re-create Bok-Joo's monochromatic peachy-pink makeup look, check out our how-to here.
What are some of your favorite beauty tropes in Korean dramas?
---
Author: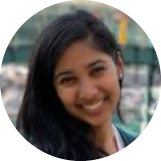 Becky Ipe
When not traveling and pestering people of varying ages and histories with impertinent questions for research purposes (yes, it's legit), Becky indulges her passion for narrative by watching Korean dramas (she's a certified sageuk addict). Her obsession with all things Asian began at the tender age of 5 when her parents moved to Taiwan for a year. Since then she's travelled and lived in China, India, and South Korea, and spends her face-masking moments planning the next great Asian exploration.
---
Comments