This Is What I Wear For Kick-ass, Solange-Level Slayage: CELLNCO ChuChu Lips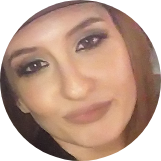 Coco Park
Sep 11, 2017
---
These are lippies to rock, to get drunk on, to own the world in, according to contributing editor Coco Park. Why she wants to wear CELLNCO ChuChu Lips in her next passport photo.
_____________________________________________________________________
Knock on wood, but I have never been disappointed with any of the makeup W2Beauty has sent me to try, and more likely than not, I'm usually left extremely impressed. A while back, one of the standout stars in one of my parcels was a line of lipsticks I've been calling my "Solange makers" because the colors look like the kind of amazing vivid lippies I always see Solange Knowles rocking. Wait, not even rocking, more like completely owning. It sounds hokey but whenever I put one of these on, I feel like it loans me some of that confidence and fierceness.
CELLNCO ChuChu Lips offer an outstanding array of colors with a palette that falls somewhere between "elegant tropical cocktail" and "Frida Kahlo's wardrobe." Punchy blue-based reds, orange-y reds, fuchsias, and even a more understated (but still bright) pinky beige are what you'll find here.
I was already excited when I saw CELLNCO on the box because I was very impressed with their Eye Love I Shadows and was hoping for a repeat win from them. As much as I like the eyeshadows, these lipsticks now take first place for me. The formula is very elegant. It swipes on extremely vivid and true and has the texture of a luxury high-end lipstick. Just one coat will give you full coverage and show their true color. They're matte but still creamy with just the slightest hint of satin, which really, really makes for a great glide. It's so good! Have you ever had a lipstick that was so gorgeous you just wanted to take a bite of it? Ok maybe I'm just a color junkie weirdo, but for real — these are just too pretty.
Some of the standout shades for me: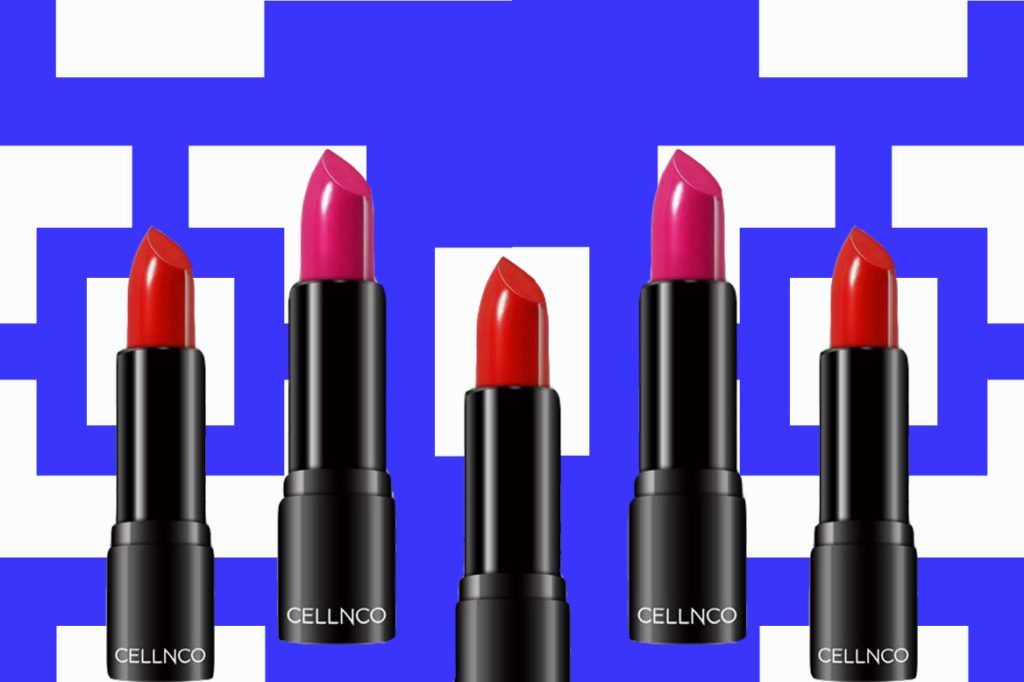 01 Sour Candy
This is pure Solange Knowles. A kick-ass, beyond bright orange-red that manages to be the most sultry tropical color I've ever seen on a lip. This would look good on 99.9999% of the population, from the deepest shade to the lightest. It's a brave shade to wear, and you will draw a lot of attention, so be prepared to feel famous when you're gliding through your day or night in this.
04 Pop Pink
Bright and cheery, a perfect fuchsia. I'm not always a fan of fuchsias that are too blue, or ones that are too pink, but this one really hits the magic sweet spot for me. I know we're coming up on fall and winter, but this would look great with an ochre yellow sweater you might be eyeing for the cooler months and is a surefire way to punch up an all-black outfit.
03 Hot Cherry
Yessssss. I want to get drunk on this lipstick. Or maybe I just want to have a fun drunken night out while wearing this lipstick. Either way, it's amazing. This blue-based red has hot pink undertones and manages to look absolutely classic. As in, you could totally wear this in a passport photo and say, "damn, I looked good" 10 years from now when it's time to renew.
The shades are long wearing, but not transfer proof. So if you end up making out with some hottie while wearing these, your territory will be visibly marked. You can, however, eat a meal without too much fuss and just a quick touch-up afterward. The packaging it very solid and sturdy. The lids are almost magnetic in feel, as they snap completely closed, which is awesome for product longevity. Creamy, matte, luxurious, gorgeous, perfect.
This warrants a quick mention, as I was talking about the CELLNCO eyeshadows earlier. Shout out to Eye Love I Shadow shade 03 Selena Gold, which is my new go-to all-over lid color and just happens to pair perfectly with every one of the ChuChu Lips shades. Seriously, I tried it — they all look great together, so consider picking it up if you want to give one of these bright treats a try.
Have you given CELLNCO ChuChu Lips a try? Which one do you have your eye on?
---
Author: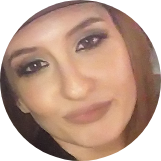 Coco Park
Coco Park is an author, beauty journalist, blogger, podcast host, and all around oddball living in Montreal Quebec with her family. Originally from the southern USA, she worked for several years in the makeup industry as a professional makeup artist and holds a certificate in esthetics. She is a proud member of the Choctaw Nation of Oklahoma. Want to know more? Check her out on the Beauty Beyond Basics podcast, on her blog TheBeautyWolf.com, on Instagram @thebeautywolf, and in her book "Korean Beauty Secrets: A Practical Guide to Cutting-Edge Skincare & Makeup."
---
Comments