The In Crowd of K-Beauty: The Coolest It Brands You Need to Know Now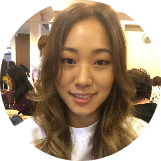 Angela son
Sep 20, 2017
---
There's a crew of cool Korean beauty It brands that have made a grand entrance into the world of K-beauty and flipped it upside down with avant-garde products that push the limits of creativity and convention. Here, we take a look at the who, what, where, and why of Moonshot, JungSaemMool, and 3CE, as well as some of their cult-status products we can't help but love.
_____________________________________________________________________
Over the past few years there's been a rise of some seriously cool Korean beauty It brands that would definitely be considered the "in crowd" if K-beauty were a high school. These brands possess a certain untouchable, irresistible je ne sais quois factor, and the mere presence of their products in your #shelfie posts bumps your likes. Their innovative products show up decked out in unprecedented designs, hyped by a deep entourage of strategic marketing that makes you feel some type of way right away.
And no one can hate because all the lights, camera, action are backed by high quality ingredients and undeniable results that are anything but gimmicks. Which explains how these brands have impressively already swept the popularity votes despite being relatively new to the scene.
Just who are these popular kids? Without further ado, here are the baddest K-beauty It brands on the block. And yes, you can sit at their table.
Moonshot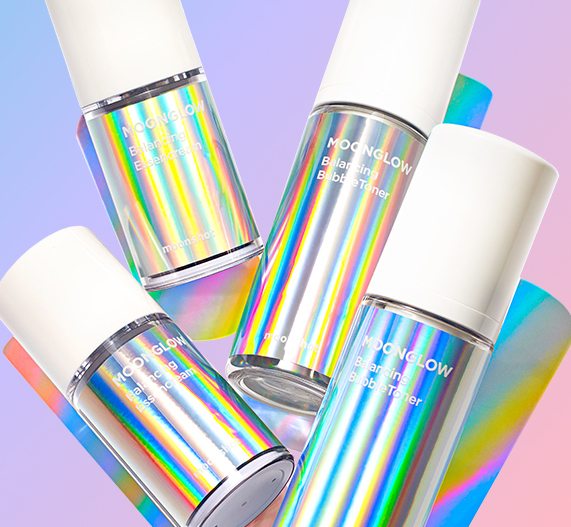 Hearts beat fast around the highly anticipated launch of Moonshot in 2014. It was the first foray into the beauty sphere by YG Entertainment, the mega label behind Big Bang, 2NE1, and other K-pop royalty known to reinvent the rules of conventional beauty.
The brand hooked up with Coson, a huge Korean beauty research and development company, and churned out seriously impressive products that married cosmetics and skincare into one. Without being intimidating, the easy-to-use and multitasking innovations indulge fans' creative and center-stage cravings with makeup that's as colorful, fun, and bold as the YG artists themselves.
The fresh collection of edgy makeup and ingenious skincare essentials (foam toner, anyone?) packaged in defiantly simple and offbeat designs shot this It brand to sky-high status and to a coveted spot on Garosugil, where the who's who of beauty reign on high.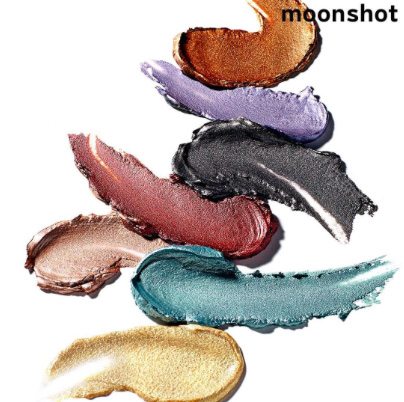 Like the lucky pot at the end of the rainbow, the ever versatile Jelly Pot is a gold mine of makeup opportunities. Available in pearlescent and matte finishes, the moisture-filled product actually cools skin (say what?) and can be applied anywhere you want, from eyelids to cheeks and even lips. Its jelly texture makes your finger the perfect picker upper, eliminating the need for extra tools and making it a minimalist's dream.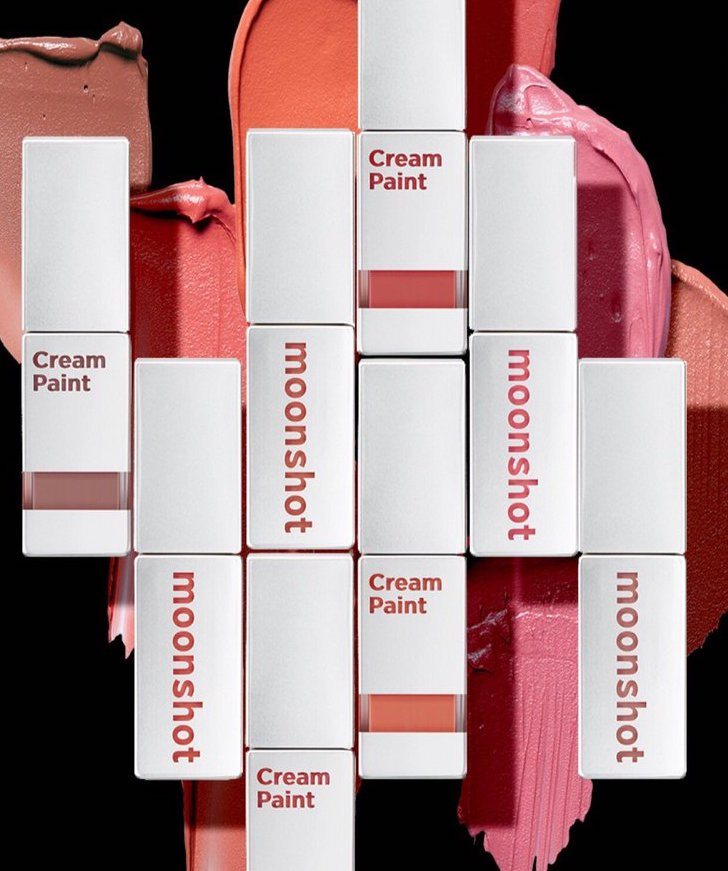 Flush your lips and cheeks with matching shades of pretty. A lip and cheek paint in one, Cream Paint sets the bar high with vivid color and a pleasantly lightweight texture that sets into a soft, powdery finish. Another selling point for this crowd fave is its wide applicator tip that crosses over seamlessly from a lip to cheek wand.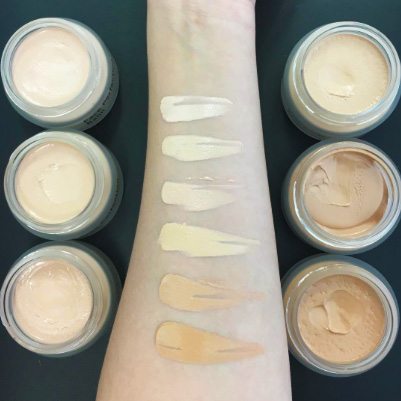 Somewhere between a foundation and moisturizer is this genius Face Perfection Balm. Formulated with shea butter and essential oils, the balm melts into skin and leaves behind a flawless, dewy complexion.
JungSaemMool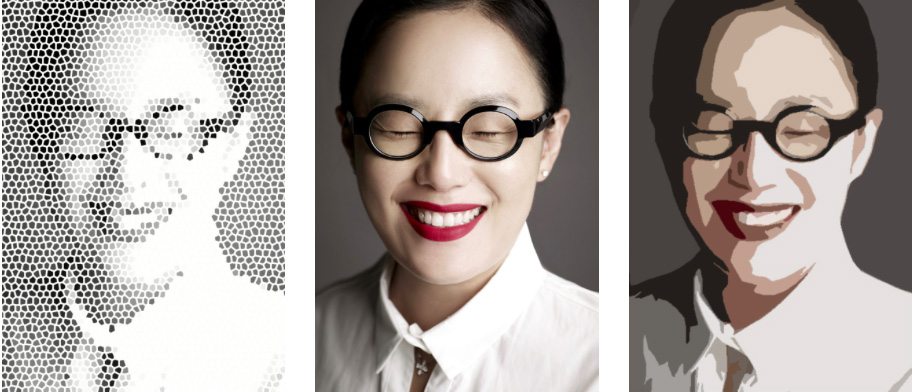 There is no title that fully embodies the crazy influence that Jung Saem Mool, the one and only makeup artist to the hottest hallyu stars and inventor of the K-star glow, has had on the Korean beauty industry. This guru-meets-girl-boss works the Midas touch on every face she lays her hands on, setting trends like "transparent makeup" that caught on like wildfire throughout Korea and abroad. The makeup maestro also founded a global beauty school, Jung Saem Mool Art & Academy, to inspire and share her know-how with makeup artists around the world.
Her resume goes on and on to the point we can't believe she's just one individual. Do we not all have the same 24 hours in a day? But perhaps most exciting to her fans is the launch of her global beauty brand JungSaemMool, a combination of her sixth sense of all things beauty sponge-blended with her fine arts education from San Francisco's Academy of Art University.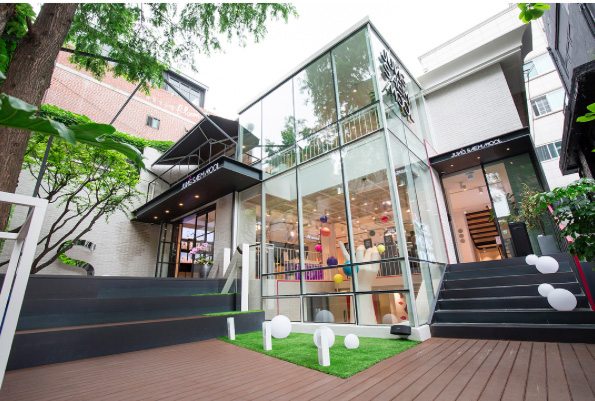 JSM's Garosugil storefront reflects the artist's sleek, sophisticated, and original aesthetic. She's always been about embracing your own beauty, working with your true skin tone and texture, and not conforming to the one-look-fits-all mold, and that's reflected in her line of high-performance cosmetics, essential skincare, and professional-grade tools. Her wide range of A-list clientele who even seek her out for the most important days of their lives (have you seen Kim Tae Hee's wedding look?) definitely has a pull as well.
But most of all, JSM's X factor stems from the fact that this line is her baby — her creation, her vision of what makeup should be — so we instantly trust its quality. And we can't help but feel like we have the exclusive stamp of approval by the most elite makeup expert in Korea. If she put her name on it, it must be good, right?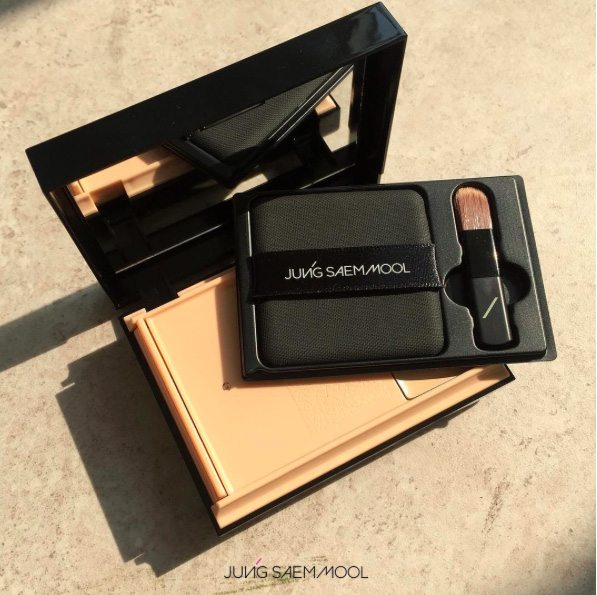 JSM's Essential Star-cealer Foundation is what happens when foundation meets concealer and falls in love. This all-in-one palette stars a textured foundation that offers full coverage of fine lines, pores, and discoloration, leaving a silky soft finish. The concealer then provides increased coverage, adhering naturally like second skin with its fitting powder formula. The holy grail even features whitening, wrinkle care, and UV protection so your glow is both radiant and healthy. Sounds like a match made in heaven.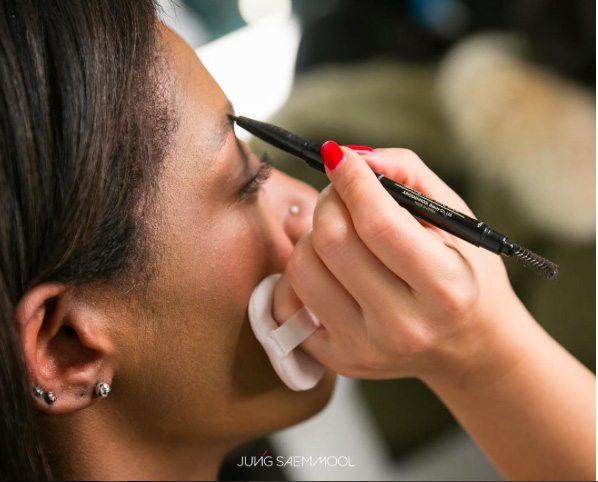 Refining Color-bony Brow is what you need to get your brows on point. The 3-in-1 features a retractable hard pencil that defines and shapes brows without smearing, a powder tip perfect for smudging and shading in sparse spots, and a brush for taming unruly hairs for a lush, natural effect.
3CE
The latest crop of ulzzangs sweeping the social media scene are the faces of eccentric Korean retailer Stylenanda. These model sensations (check out main gal Sora Park) are always rocking the most forward hairstyles, look-at-me outfits, and impeccable doll-like makeup, all without the "I tried too hard" air about them. Their anything-but-cookie-cutter vibes are inspiring fans all over to unapologetically express their own individuality. So it's not surprising that when Stylenanda launched their cosmetic brand 3CE (3 Concept Eyes) in 2009, it won instant It-clique approval. The brand's unique products and quirky packaging reflect the cool aesthetic of the mother brand and offer fans the means to channel their inner Stylenanda girl. From the breathtaking stores to the striking models who showcase just what 3CE cosmetics can do, this next-level brand comes with the whole package.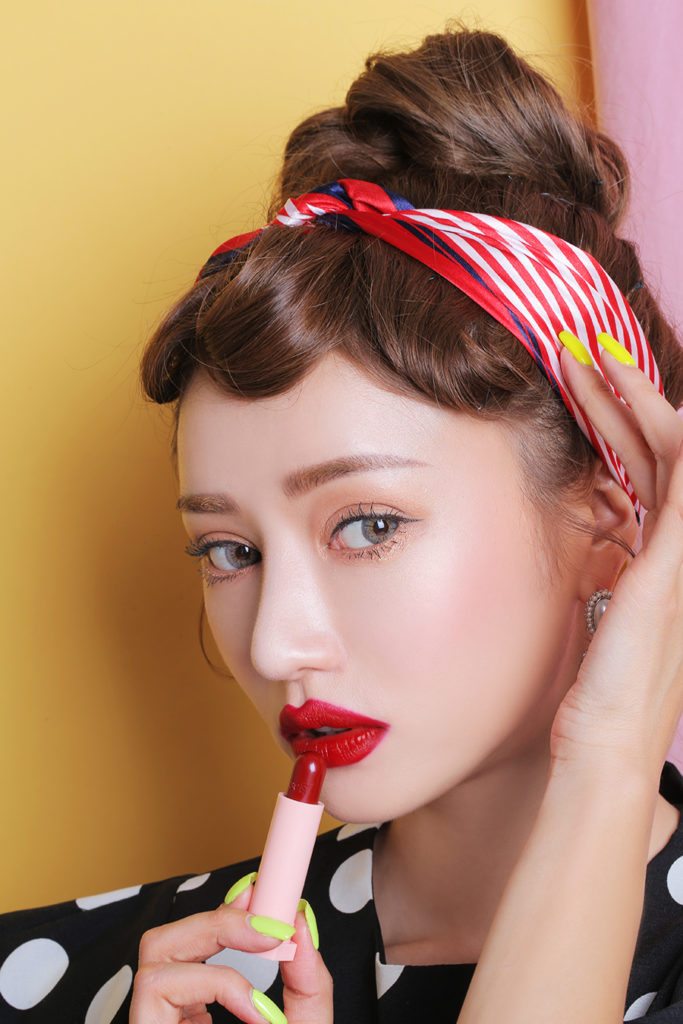 A major element to the iconic Stylenanda look is a pout that pops. Velvet Lip Stick from the brand's adorable vintage collection LOVE3CE features a soft and creamy texture that glides on comfortably and imparts an intensely rich, long-lasting, velvety color. Silky soft powders and ultra fine pigment particles fill in gaps and dips for a more supple, youthful look and feathery-light feel. Available in a spectrum of corals, pinks, and reds, a single swipe of this lipstick will makeover your look into a total head-turner.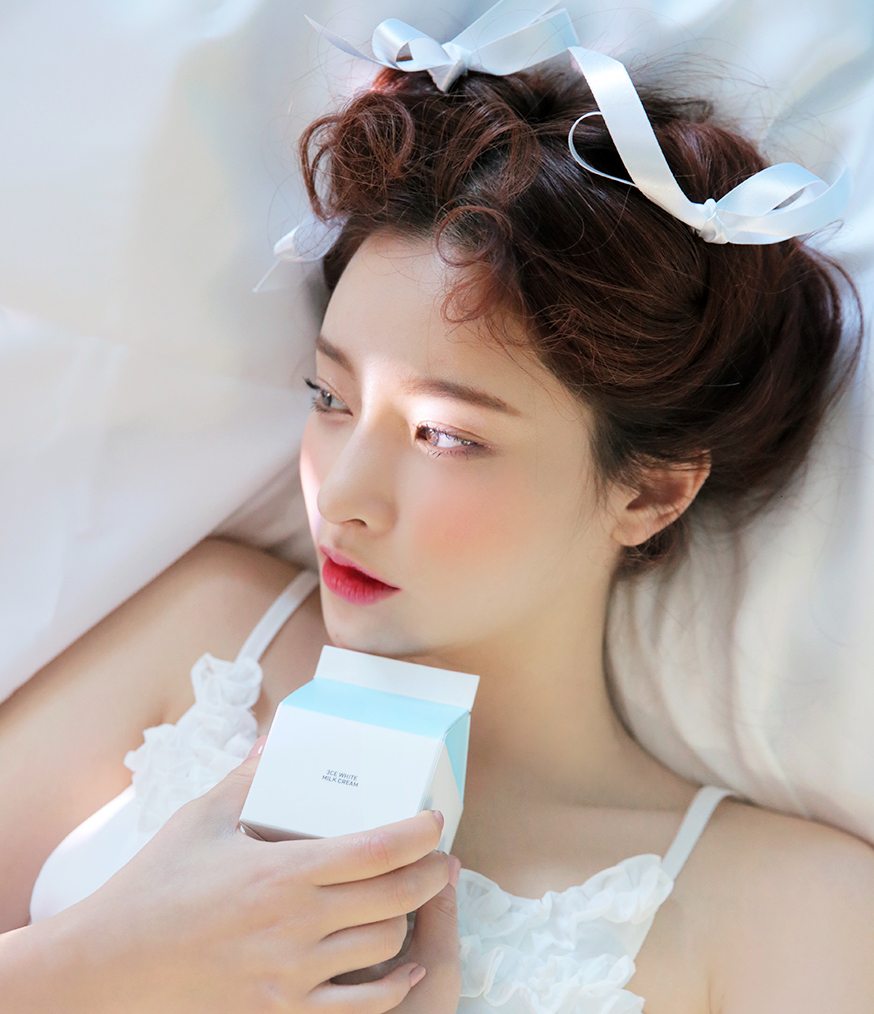 Consider 3CE White Milk Cream your express ticket to destination complexion perfection. Because no Stylenanda look is complete without porcelain smooth skin and an even, milky tone — or at least the illusion of it. Used as the last step of your skincare, this moisturizing cream instantly evens out skin tone and transforms lackluster complexions into a luminous, milky canvas for the perfect quick-fix before makeup application or for a naked no-makeup look. Over time, it also lightens dullness, regulates oiliness, and helps fight blemishes for an overall brightness.
Have you tried any of these It brands before? Sound off on your faves below!
---
Author: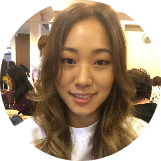 Angela son
---
Comments