These Are the 5 K-Beauty Trends That Are Going to Blow Up in 2018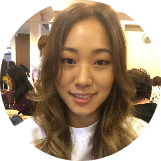 Angela son
Jan 03, 2018
---
2017 has come to an end, but the party's just getting started in the K-beauty-sphere. 2018 is looking to be the year of comebacks and breakthroughs (Costco and bar soaps are involved). So break out the bubbly and an open mind, because your beauty routine is about to be rocked with these 2018 K-beauty trends!
_____________________________________________________________________
Thanks to BB creams, multi-step skincare routines, two-toned lips, and other innovations straight from Korea that changed everything we knew about beauty, the motherland has become the center of global attention when it comes to all things skincare and cosmetics. We are, after all, talking about the nation that has everyone slathering snail slime all over their faces.
Year after year, Korea sets the bar on what's hot and what's not in beauty, and the rest of the world follows suit. Now that 2017 is all wrapped up, we're tickled with excitement for what's in store. Ahead, a sneak peek at K-beauty trends we have reason to believe are going to be everything in 2018.
1. The (even more) natural look
First, there was the death of contouring. Now, there's the decline (or shall we say "rise") of straight brows and the blurring away of ombré lips. What's going on?
K-beauty is taking yet another turn for the natural, making us pine for more timeless facial features than a trendy one. Let's say one that our grandchildren won't be appalled at many decades later while browsing through family albums. Korean actress Lee Sung-kyung of Weightlifting Fairy Kim Bok Joo fame epitomizes the new natural here: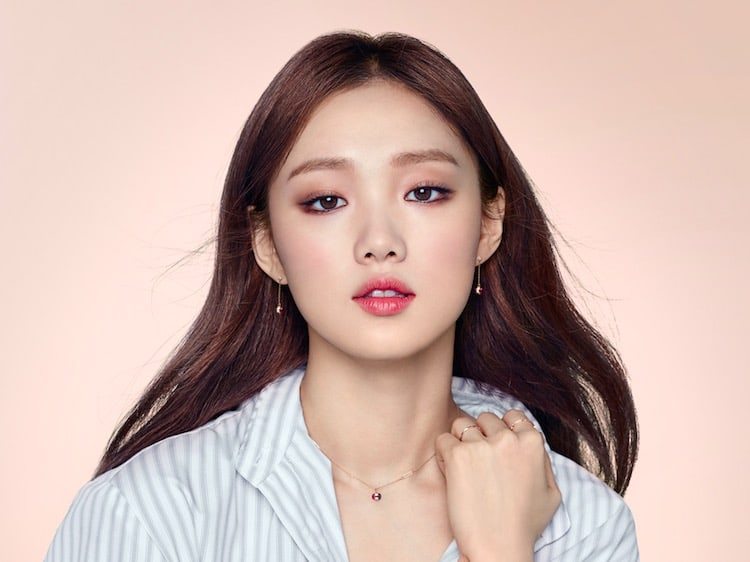 Straight brows, considered in Korea to be a fast pass to a dong-an "baby" face, were once the epitome of brows #onfleek. But things are looking down (and up, literally) for the blocky brow, as Koreans are starting to allow a natural looking arch, or at least a slight curve, back into their face framers. While this new arch is nowhere near the Mount Everest type of slopes we've seen in earlier decades, it's still a lot less abrupt and more believable than the straight-edge boy brows we're used to seeing on Korean celebs.
The graphic two-toned pout, where sometimes concealer is used to tone down the natural color of the lip contour, is also giving way to a more blurred effect that leaves lips looking natural in an "I just sucked on a popsicle" way. To achieve the hazy look, pat your lip color on with your finger, starting at the center of the lip and working your way out towards the edges so there are no sharp lines. This is different from the blurred lipstick look that has started to trend in the States, where the fuzziness starts not on the lips, but at the outer edge of lips and extends even beyond the natural lip line.
Both these edits to what were some of Korea's biggest beauty staples for years make for a more effortless and organic look.
2. Minimalist packaging
Irresistibly cute and over-the-top designs, prints, and artist collabos — nothing is off-limits when it comes to K-beauty packaging. Recently, however, there's been a shift towards a more minimalist aesthetic. If you haven't noticed, the most eye-candy top shelfies are decked with products that appear as though they've been Marie Kondo'd.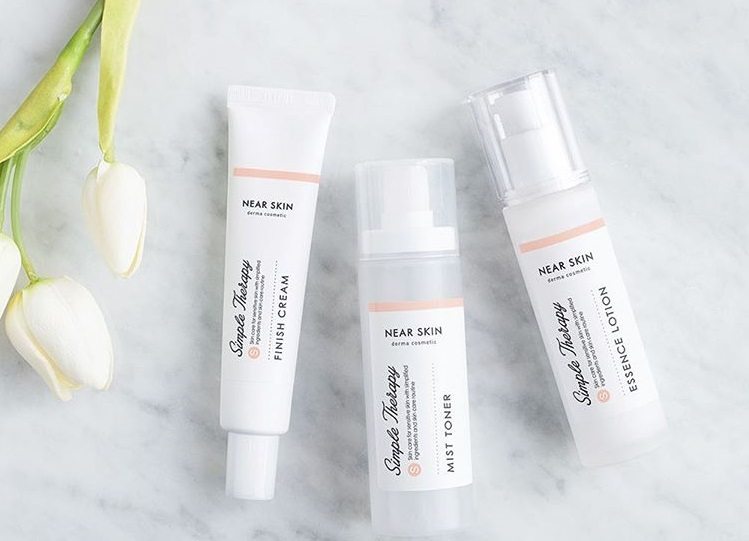 Many K-beauty brands are taking note and making over their newest lines with this simple, streamlined look.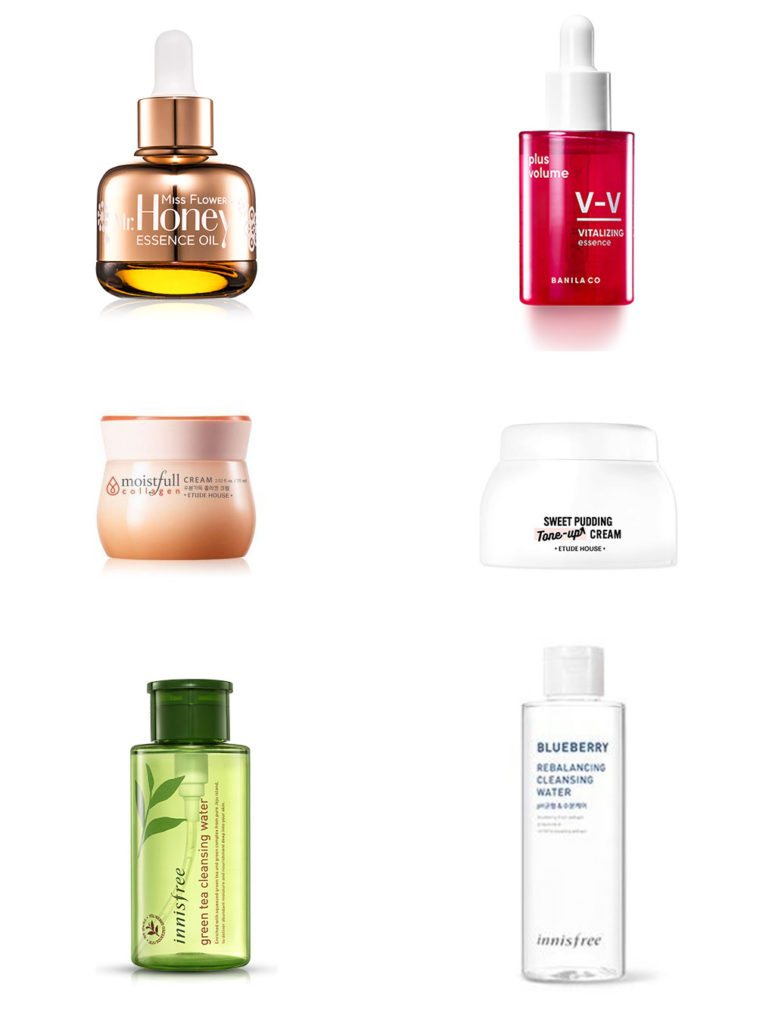 Even storefronts reflect this fuss-free, more put-together vibe that instantly calms your nerves as you shop.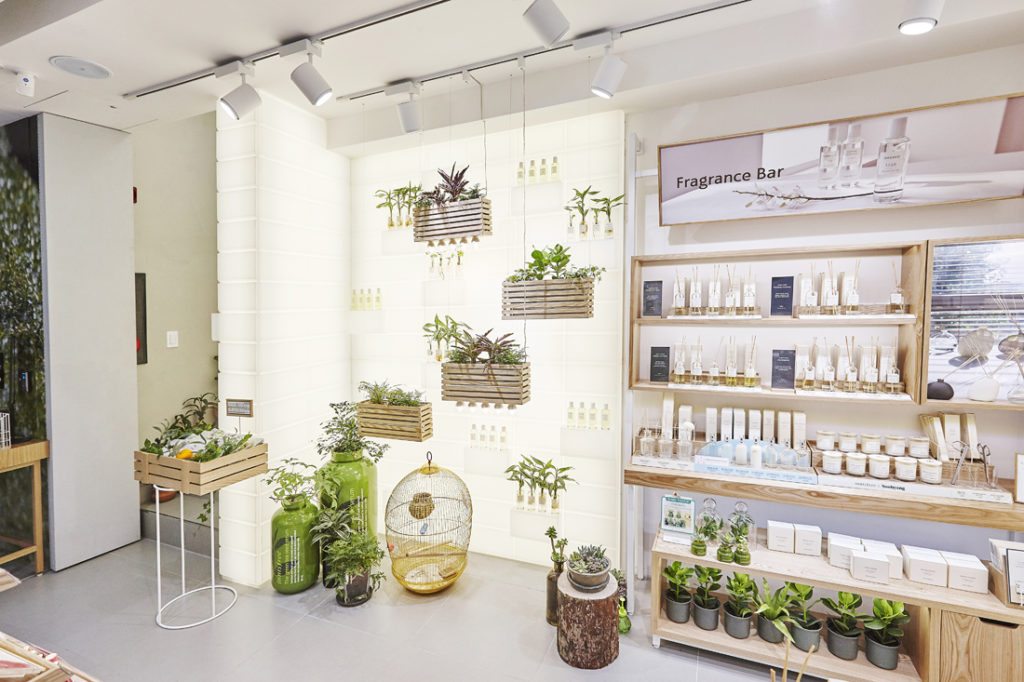 Don't be fooled by the less-is-more transformation, though. The excess may have been cut from the packaging, but what's inside still remains just as powerful and effective.
So why the makeover? Perhaps it's because there's more demand for high quality, natural ingredients that can cost more, so more money is channeled into the formulation rather than the presentation. It can also be that there's less need to grab shoppers' attention, as K-beauty has become a global demand. Or maybe it's simply because clean and clutter-free is the aesthetic of choice lately. #minimalmood
Whatever the reason, we're really into the sleeker, slightly more grown-up vibe of the new designs. We fell for K-beauty once for its outward appearance, and it looks like we're about to do it again! (Although we'll never really get over our jellyfish-shaped brushes and toners packed in milk cartons.)
3. Facial soaps
K-beauty is all about what works, even if it takes longer. Case in point: Over the years the crucial cleansing step has gone from one to three (or more — who's counting now?) parts with eye makeup removal, oil cleansing, and foam cleansing at the very least. And that's considered standard.
So imagine our surprise when we noticed Korea throwing it all the way back to the good ol' days of facial bar soaps. Thought you were done with them, didn't you? Well, the sudsy solids are back, but this time they're raising the bar on the entire cleansing game, and the Internet is loving it. April Skin's Magic Stone virtually paved the way back for other soaps with viral videos that garnered rave reviews about how magical indeed it is.
Wait, so why are we taking our exes back? Because they've really changed. They no longer strip skin of natural and good oils, leaving our faces dry and taut. Soaps, which some argue weren't even that bad to begin with, are now reformed and formulated to not only gently cleanse skin but to replenish it with hydration and nutrients that get lost during the wash.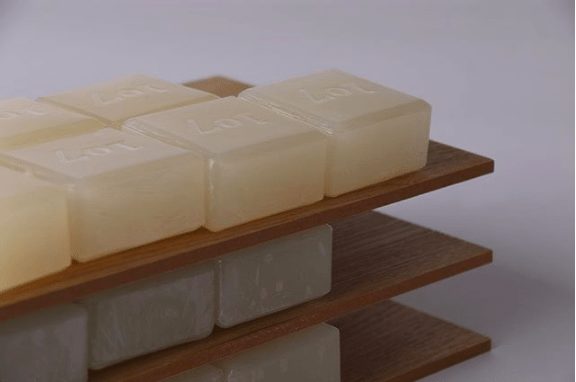 The soap stud we're currently crushing on is 107 oneoseven's Premium Black Soap. "I legit gasped out loud in shock and amazement," Beautytap Contributing Editor Sheryll wrote here about the first date with this gem. Crafted with vinegar that's been naturally fermented for seven years, the next-level soap lathers up into a soft, plush foam to remove dirt, bacteria, and micro flakes from skin. It helps prevent breakouts and excess oil production, making it an ideal cleanser for acne-prone and troubled skin.
While facial bar soaps are not completely new, the spotlight this year will be on the not-so-basic bar soaps that do more than just cleanse. Check out the jiggly fun of Dilly Delight's adorable Lychee Hydra Wash Mask shaped like a squishie lychee below:
4. Multi-step scalp and hair care
K-pop locks is a thing, and you can have it … in quite a few steps. While you may not have been looking for another multi-step regimen to add to your multi-step to-do's, silky strands and a healthy scalp will make you want to jump on this new trend.
Koreans have long been known for their lush hair, thanks to celebs who flaunt their million-dollar manes on stage and on screen. Yet only recently has how Koreans score such hair become of real interest in the West. By the way the fascination is growing, it seem 2018 will be all about an extensive scalp and hair care.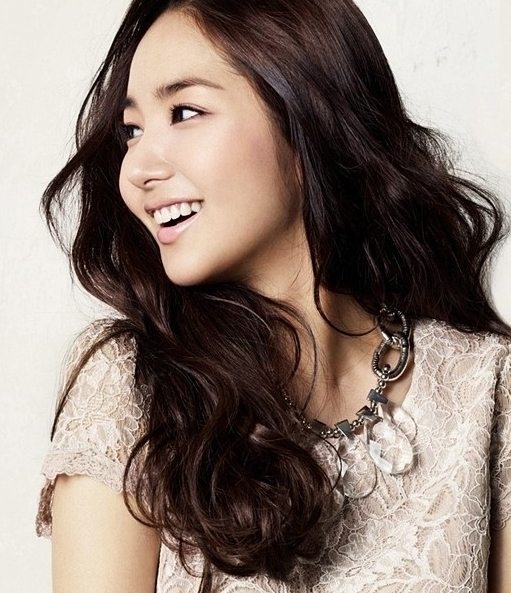 What exactly do Seoulites do? Actually, what do they not do may be a more suitable question because let's just say they do a whole lot. Here's a breakdown of their steps, although this standard regimen varies according to one's preferences, hair type, and lifestyle.
Step 1: Scalp exfoliation (aka cleansing or scaling)
Step 2: Shampoo
Step 3: Scalp massage
Step 4: Conditioner
Step 5: Scalp tonic (similar to skin toner)
Step 6: Scalp essence or serum
Step 7: The extras (scalp mist, sleep pack, heat protector, hair oil)
So many steps! But the one takeaway from Korean hair care is scalp care. The health of your scalp determines the health of your hair. Your scalp, or the way you care for it, is the culprit behind brittle, frizzy, and lackluster hair days. Unfortunately, what most of us have been doing to our scalp and hair (shampoo, conditioner, blow dry) is just not enough.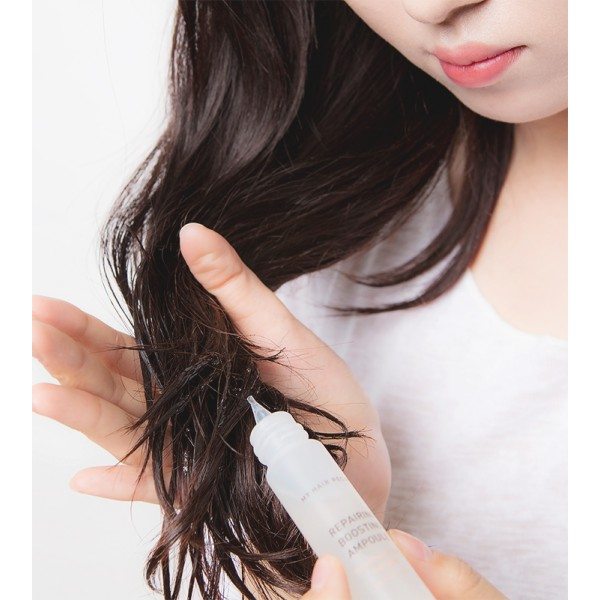 Because after all, scalp is skin — albeit very hairy and thick skin. Much like we hydrate and pamper the socks off our skin, we need to do the same, if not more, to our scalp. Associate Editor Ruth details the TLC our scalp is craving here.
There's no denying the extra time it'll take to commit to a multi-step plan, but if K-pop locks are in the pic, we have a feeling this tress trend will be huge this year.
5. Korean beauty in mainstream retailers
We already saw how the Korean beauty industry inspired Western cosmetic and skincare brands to launch their own renditions of BB creams, cushions, essences, and the like. But now the Western beauty world is turning straight to the source for their fix of K-beauty. Major stateside retailers are directly selling Korean beauty products, and you may be surprised that it's not just the predictable retailers like Sephora or Ulta.
Ready for it?
Costco! Now, you can buy Blossom Jeju and Huxley in bulk and sample chicken apple sausage in one shopping trip.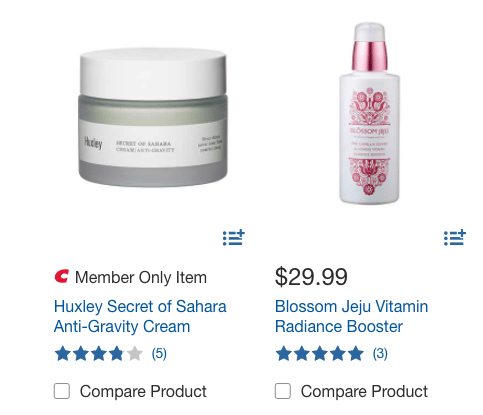 Other notable retailers selling goods from the motherland are Urban Outfitters, with its selection of Tony Moly and COSRX; Walmart, which carries Soo Ae sheet masks and — can you believe it — Sulwhasoo; Target, which stocks Missha, Laneige, and Glow Recipe's collaboration with Whamisa, amongst other Korean brands; and CVS, which stocks Peach & Lily's Peach Slices line.
While the selection in these big stores is still limited, one thing is clear — the world has gotten its taste of K-beauty and the craving's only getting started. Something tells us that this year, we'll be seeing more of our fave products on the shelves of stores we've never imagined.
Looking forward to any of these 2018 K-beauty trends? Have you already tried any of these? Share with us below!
---
Author: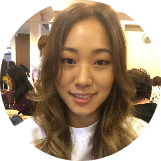 Angela son
---
Comments