And the K-Beauty Awards Go To ... Your Best K-Beauty Products of 2017!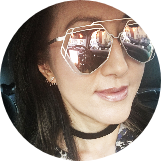 ANNA PARK
Jan 11, 2018
---
2017 may have come and gone, but your favorite K-beauty products and brands continue to live on because you've voted for the best of the best in Beautytap's K-Beauty Awards 2017. So without further ado, here are the best K-beauty products YOU voted for. Get ready to *add to cart*!
_____________________________________________________________________
Thank you to the thousands who voted for the best K-beauty products in Beautytap's K-Beauty Awards 2017. It was exciting to see what you loved, what you didn't love (yes, some of your write-in answers cracked us up), and of course, your passion for K-beauty. We learned a lot from what you had to say, and here are some highlights:
You guys LOVE Peripera's Ink The Airy  Velvet. The mousse-like, long lasting lip tint won three — yes, THREE — categories, two of which were solely write-in categories, and Peripera won best makeup brand.
You also love COSRX, which dominated five categories, including best skincare brand.
You were almost evenly divided between Belif The True Cream Aqua Bomb and Mizon All in One Snail Repair Cream, but in the end, Belif edged out Mizon for best moisturizer.
Same goes for best sunscreen — Innisfree Daily UV Protection barely edged out Missha All Around Safe Block.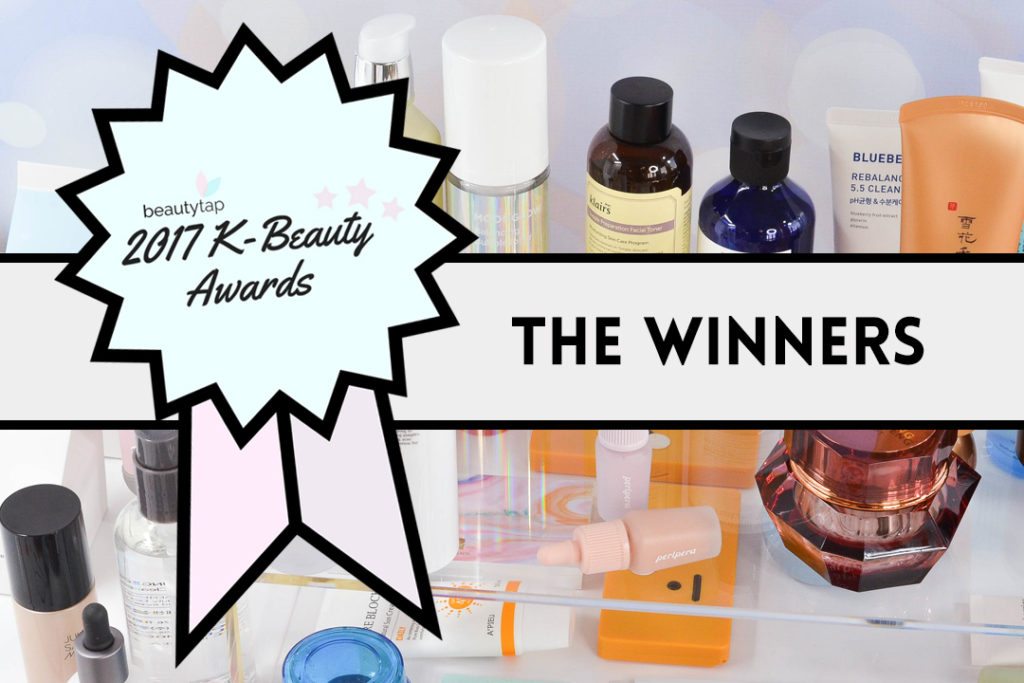 Perhaps the most surprising of all (though really, we shouldn't have been surprised because we all know how great she is) is the winner of the Best K-Beauty Influencer category, which was completely all write-ins only. Yup, our very own Jude Chao (aka Fiddy of Fifty Shades of Snail fame) won the category (with Korean makeup artist and YouTuber Pony a close second, followed by Joan Kim, Gothamista, and Meejmuse, in order)! Congratulations to all them!
(P.S. The winner of the influencer category was supposed to win a mega box of 25 of K-beauty's best products, but Jude has generously decided to donate her box to one more voter who voted for her. That's right — we'll be announcing the TWO winners of a mega box of K-beauty who voted for Jude, as well as one winner who filled out the entire poll soon, so keep an eye out!)
So ready for the best K-beauty products of 2017 according to YOU? Here are the winners (along with some Squad commentary because, well, we're just too excited). Oh, and get ready to add to cart because for a limited time, we're giving you 15% off all the winners! (Scroll down for the promo code.)
So cute I'm keeping the packaging even after I'm done — skincare:
Tony Moly Tako Pore line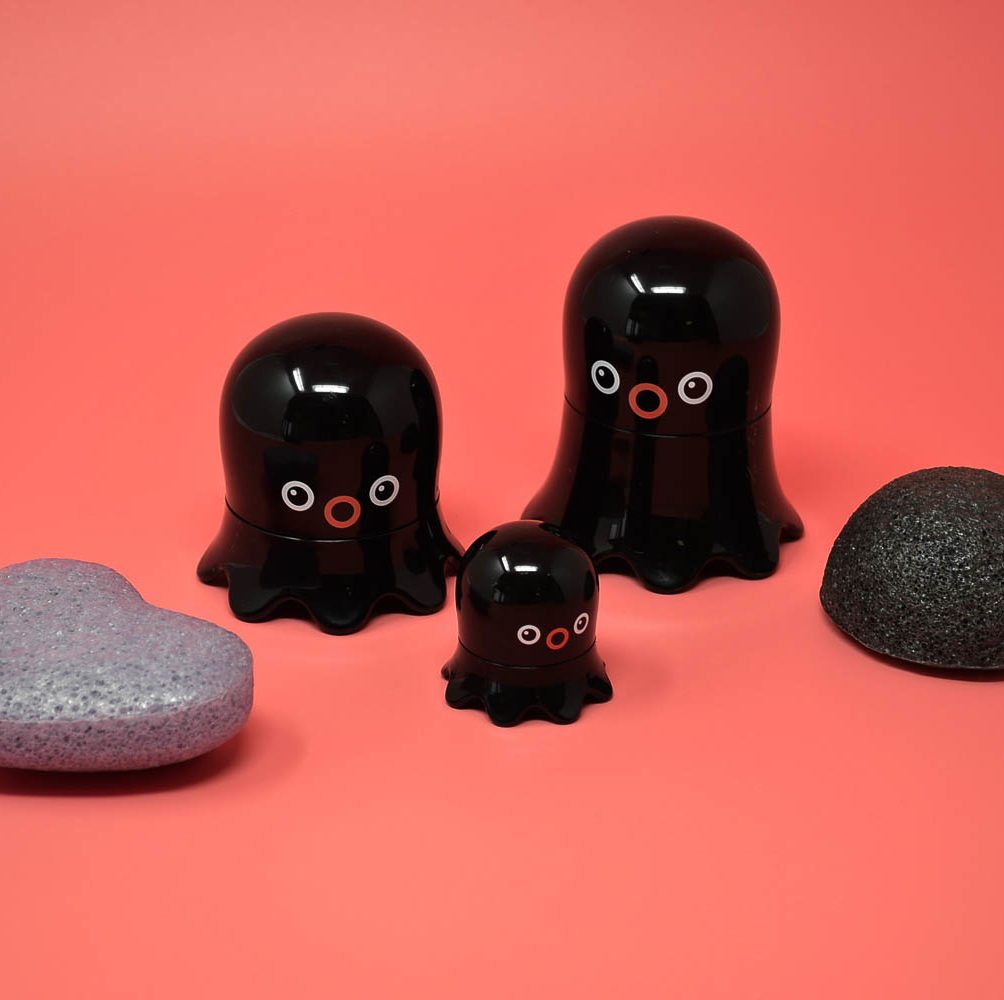 "Look, Tony Moly gets a lot of grief from skincare fanatics, and I've given the brand plenty of grief myself over the years, but the Tako Pore Bubble Pore Pack is actually really nice! Goes on much more smoothly and rinses off much more easily than many other bubbling clay masks and clears out pores decently well. Plus, yes, those little takos with the surprised face are extremely cute. I repurposed my jar as a coin jar!" — Jude 
So cute I'm keeping the packaging even after I'm done — makeup:
Holika Holika Gudetama line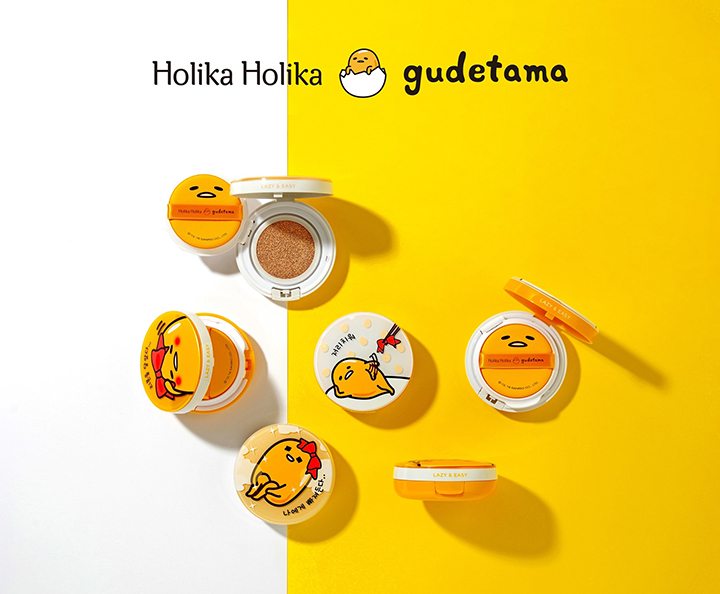 The collaboration that made me squeal like a 6-year-old:
The Face Shop x Ryan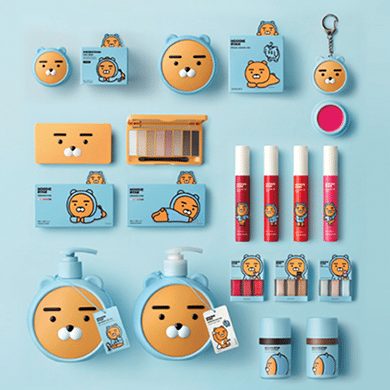 "I'm pretty salty that G-Dragon didn't win. COME ON, GUYS. The sheet mask is really good!" — Jude
The cushion compact they need to make into an Instagram filter:
Clio Kill Conceal Cushion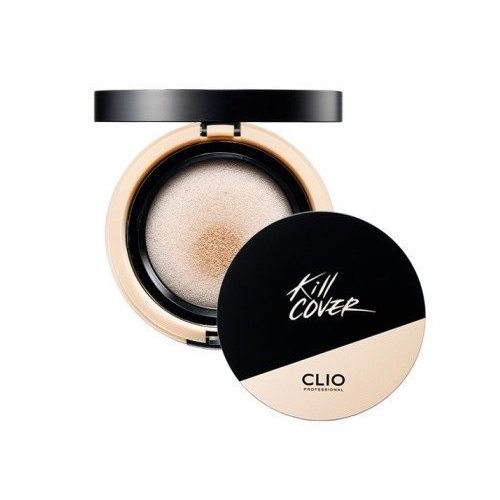 "Although the competition was stiff, I'm not surprised this won the category! The formula is DEFINITELY concealing; it wears more like a full coverage foundation than an everyday dewy cushion finish. Perfect for a special occasion when your makeup needs to be on point. (Note to Clio: Now that you've won the best cushion award, make it in more colors please! The darkest shade Ginger is way too light even for my semi-tan Asian skin!)" — Ruth
Best eyeliner:
Clio Waterproof Kill Black Pen Liner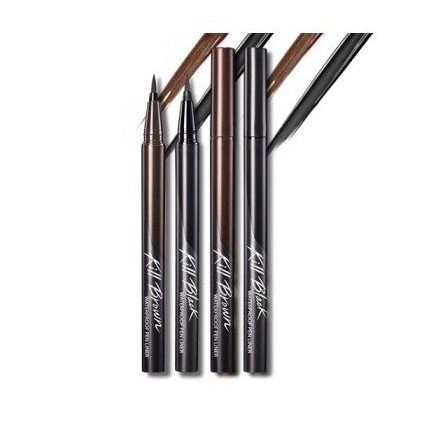 "This is the only eyeliner that has ever mattered — nothing comes close!" — Sheryll
Best lip product:
Peripera Ink The Airy Velvet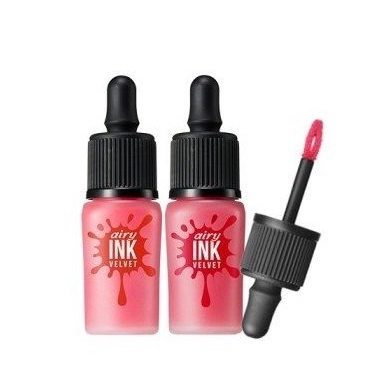 "The award went to the right lippie! This is my go-to when I'm going out for the night with my girls, because it'll never leave my lips. With other liquid lipsticks, like Colourpop, I've had an issue where the lipstick will start to crumble (ew) once it comes into contact with alcohol, and trust me — it's not attractive." — Jane
Buying this made me broke but it's so amazing I don't care:
Sulwhasoo Capsulized Ginseng Fortifying Serum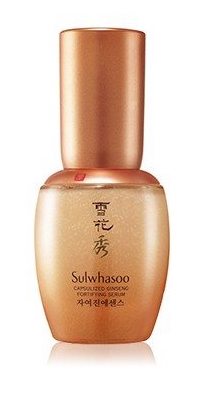 "YESSSSS. You guys understand. This serum costs an arm and a leg, but it also maxes out my skin's elasticity like nothing else on the market, at least for me. It's a core part of my anti-aging, youth maintenance routine. Gotta keep my face looking as immature as I feel." — Jude
Best first step/oil cleanser:
Klairs Gentle Black Deep Cleansing Oil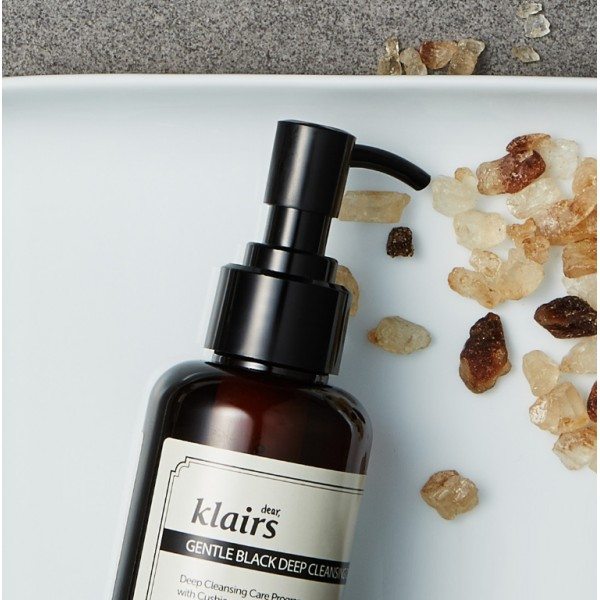 "Ooh, this cleansing oil was my very first cleansing oil, and I have fond memories of it. The formula is mild and gentle; it never irritated my dry, sensitive skin and once emulsified, washed away without leaving a greasy feeling." — Ruth
Best foaming/water cleanser:
COSRX Good Morning Low pH Cleanser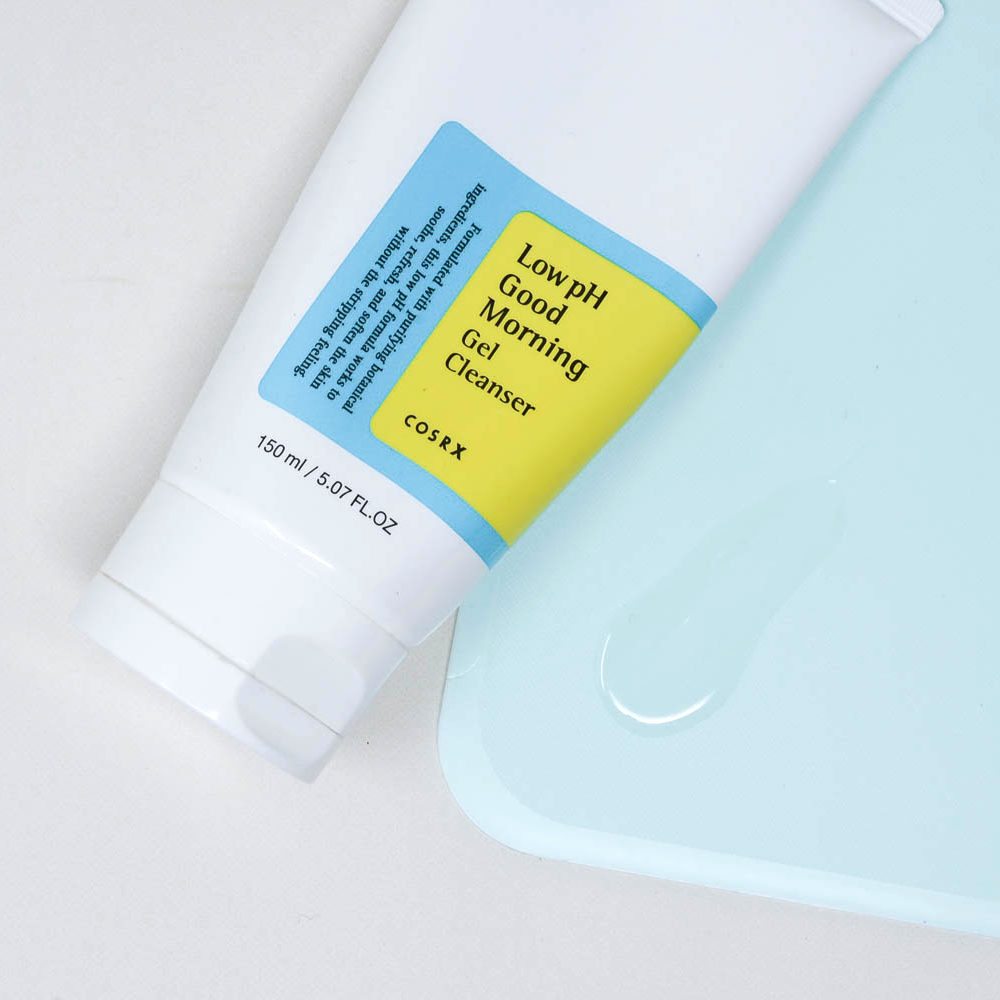 "Another great choice! Everyone in my household loves this budget-friendly facial cleanser. It cleanses skin thoroughly without drying it out, leaving everyone feeling fresh and clean and with some cash left in our pockets." — Jude
"This has been a staple in both me and my boyfriend's skincare routines. I love the gentle tea tree scent and that it's incredibly gentle on the skin, perfect for my AM cleanse." — Sheryll
Best toner/skin/softener:
Klairs Supple Preparation Facial Toner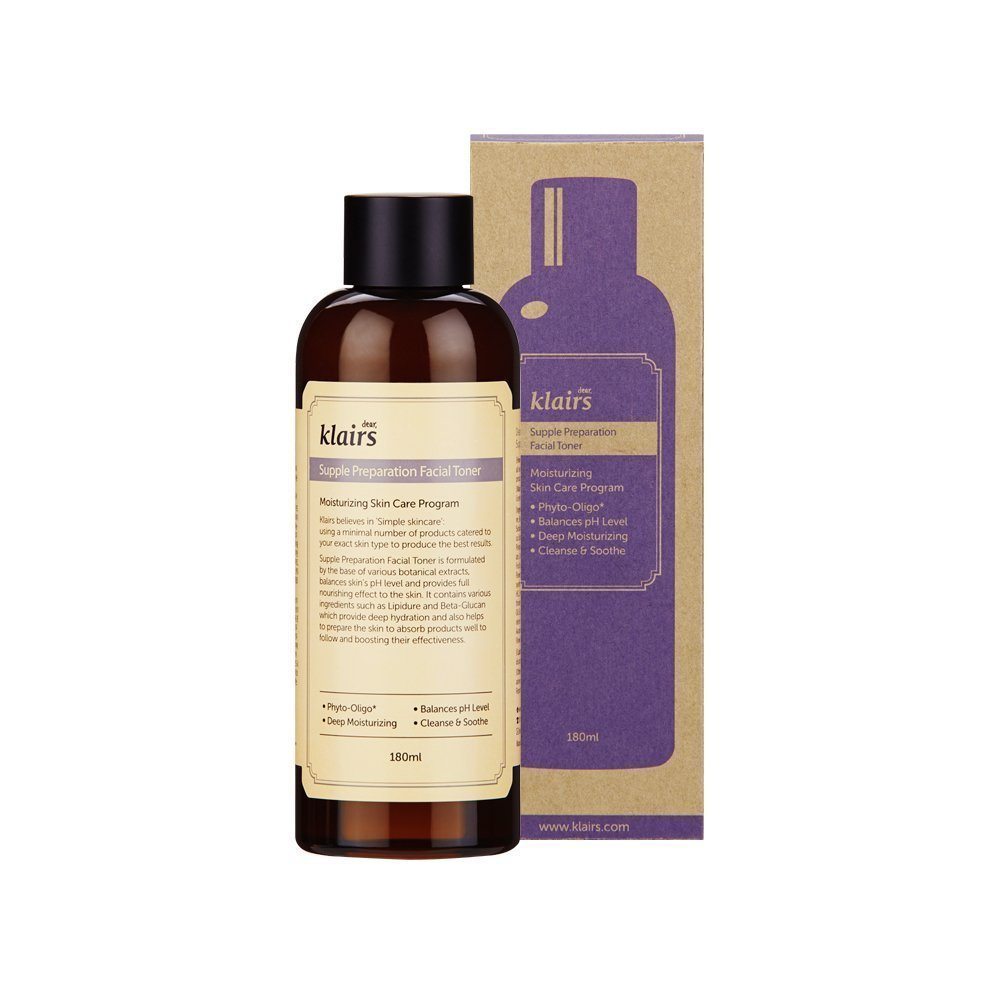 "Yasss. This toner gets a lot of attention, and it's for good reason. It's very simple and reliable; when in doubt, I just throw on about 4-5 layers of this bad boy and let my skin drink up all of the goodness." — Ruth
The product you'd have to pry out of my cold, dead hands:
Peripera Ink The Airy Velvet
Best essence/serum:
COSRX Advanced Snail 96 Mucin Power Essence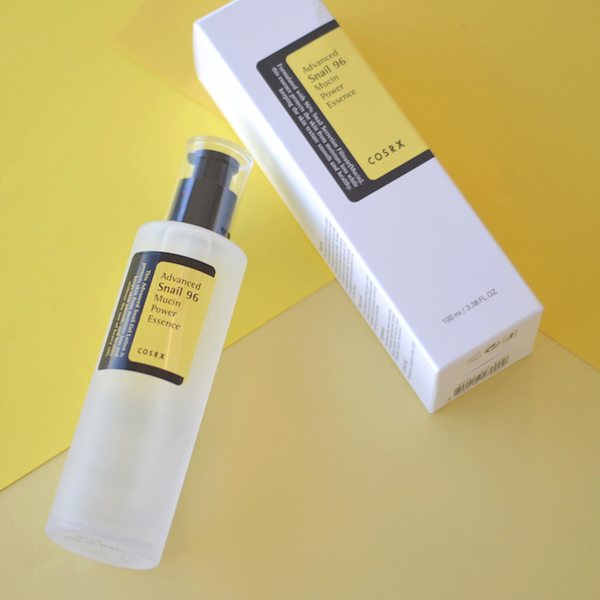 "This snail essence has saved my skin this winter. I'm never taking it out of my skincare rotation." — Sheryll
"Is there anything I can say about this simple, slippery, slimy snail goo that I haven't already said? Probably not, except that I've gone through at least five bottles and won't be stopping anytime soon. It smooths and strengthens my skin, helping it feel baby soft and healing it rapidly from any troubles it encounters." — Jude
Best moisturizer:
Belif The True Cream Aqua Bomb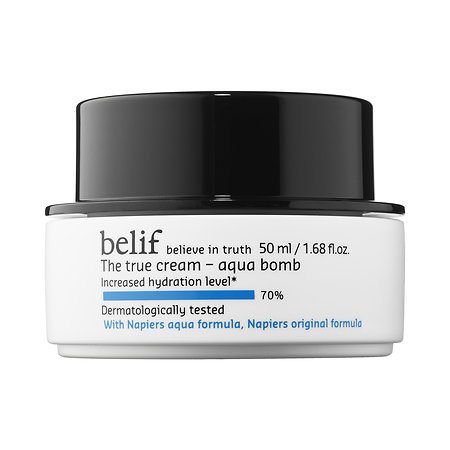 "Noooooo! You guys are DEFINITELY sleeping on the SanDaWha Ultra Rich Hydrating Camellia Floral Water Cream. I've tried the Belif Aqua Bomb from Sephora, and it moisturizes my skin, but if I stop using it for just a day, my face starts cracking from being even more dry than before! You want something that helps your skin, not a moisturizer that keeps your skin addicted to it!" — Jane
Best eye cream:
Innisfree Orchid Eye Cream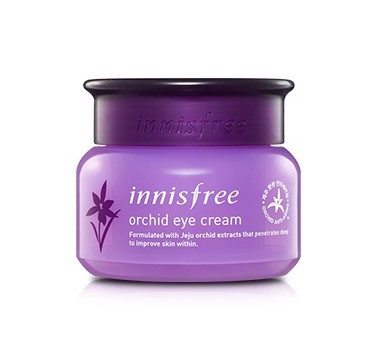 "I'm sooo happy that this eye cream won! It's currently on rotation in my routine, and every time I put it on, it feels like lightly whipped heavy cream — rich but lightweight." — Ruth
"This eye cream was my OG holy grail way back when I lived in Korea! So glad to see it gets its due shine." — Sheryll
The product everyone keeps stealing from you:
Peripera Ink The Airy Velvet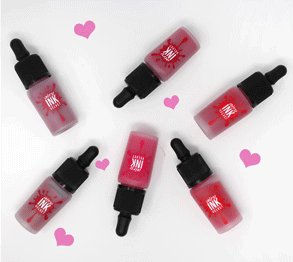 Best sheet mask brand: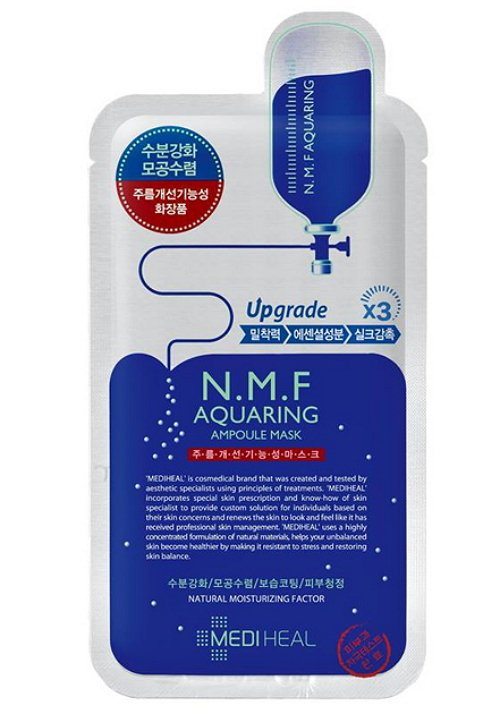 "I know Mediheal gets a giant boost from BTS, but seriously, have you guys tried the Moksha shea butter mask?!? Crazy affordable and that quality though!" — Anna
Best wash off mask:
Skinfood Black Sugar Strawberry Mask Wash Off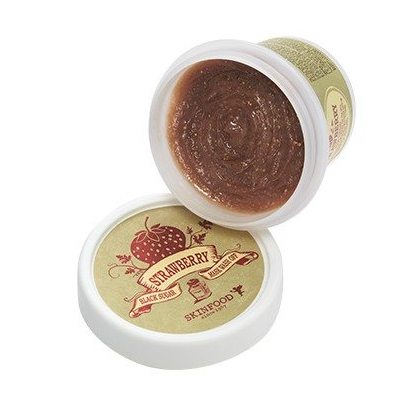 "A classic that I've loved since I first read Kerry's review of it on Skin and Tonics. Just remember, use it on your face for silky skin, but don't put it in your mouth. It doesn't taste like strawberry jam at all." — Jude
Best product to wear to bed:
Laneige Lip Sleeping Mask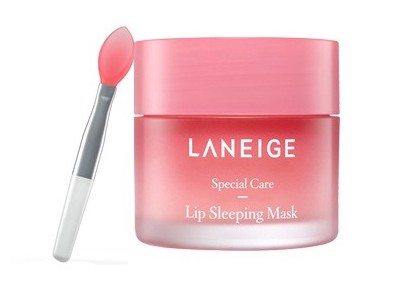 "I just started using the mask this winter and OMG — where have you been all my chapped-lip life??? Major bonus: It smells so good that I swear I'm sleeping better, too!" — Anna
"I'm literally scraping out the last remnants of this lip mask and anxiously awaiting my new one. It's incredible!" — Sheryll
Best sunscreen:
Innisfree Daily UV Protection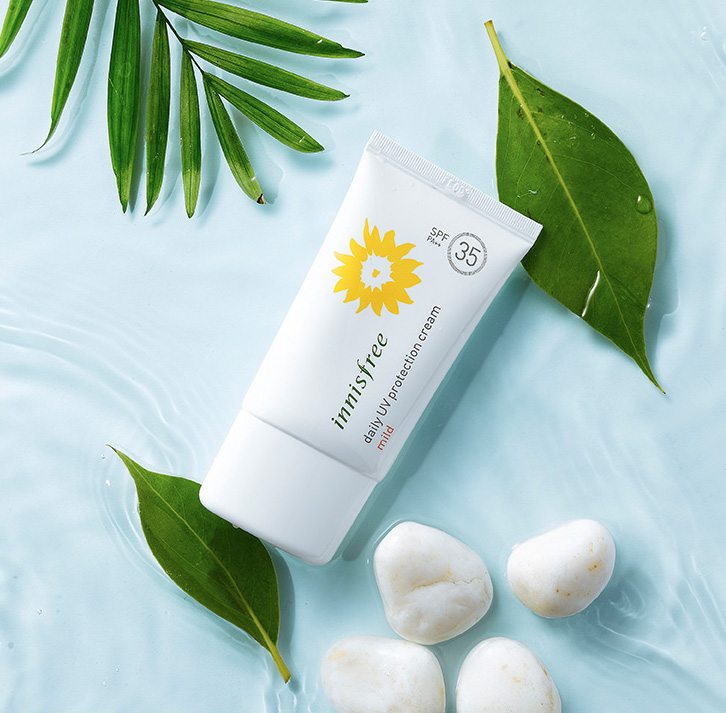 "Innisfree was one of the first K-beauty sunscreens that earned my loyalty. They really make a great sun line! I especially love how they manage to smell so pleasant." — Coco
Best face mist:
Whamisa Organic Flowers Damask Rose Petal Mist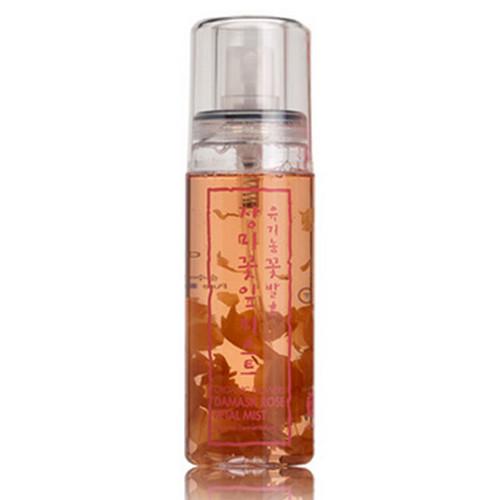 "This always gives me great olfactory memories. I used to mist myself with this constantly on set when we were shooting our book and I swear it took the edge off of everything." — Coco 
Best acne fighter:
COSRX Master Acne Patch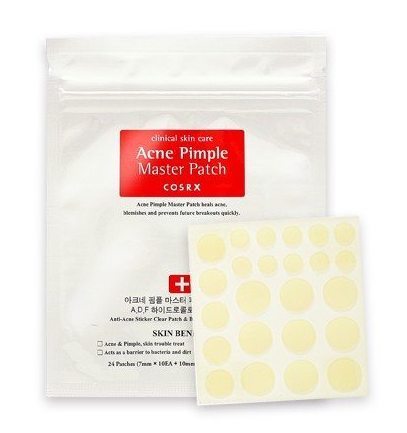 "Buy. In. Bulk. 'Nuff said." — Anna
Best skincare brand: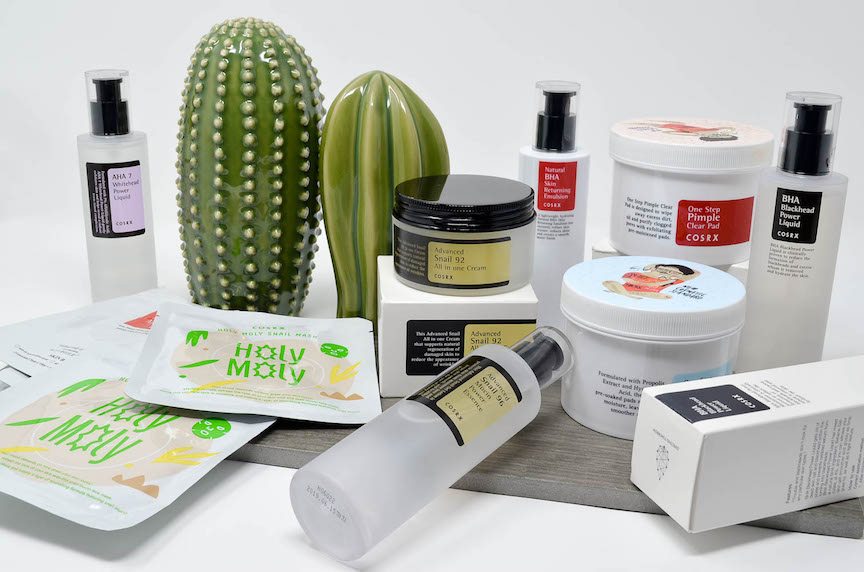 "I'm a proud member of the #COSRXHIVE (a group that I just made up now), but we all know how much I love them for being affordable and effective." — Sheryll
"Congratulations to COSRX! These awards are so well deserved. Once a niche, online-only brand that no one had heard of, COSRX has grown over the past few years into a global brand with products available at major retail chains in multiple countries. The secret to their success is simply formulated products that really work. It doesn't hurt that their entire staff is warm, friendly, and as cute and fun as their mascot, Mr. RX!" — Jude
Best makeup brand: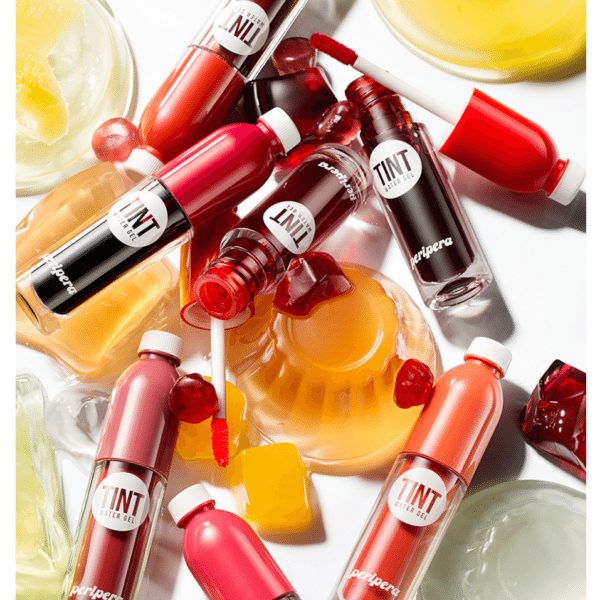 Best bang for the buck brand: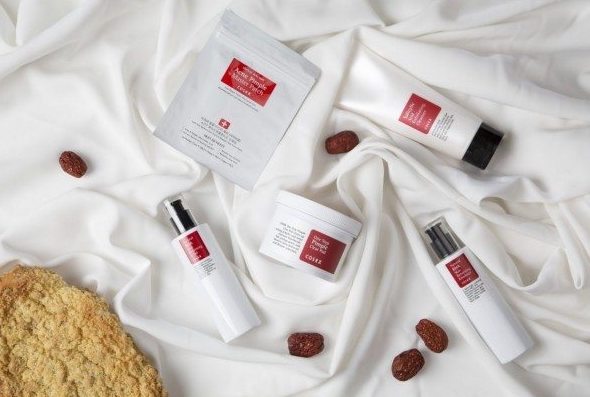 "This is always my answer to the question 'I'm broke but I need a great routine, what should I use??'" — Coco
Best new brand: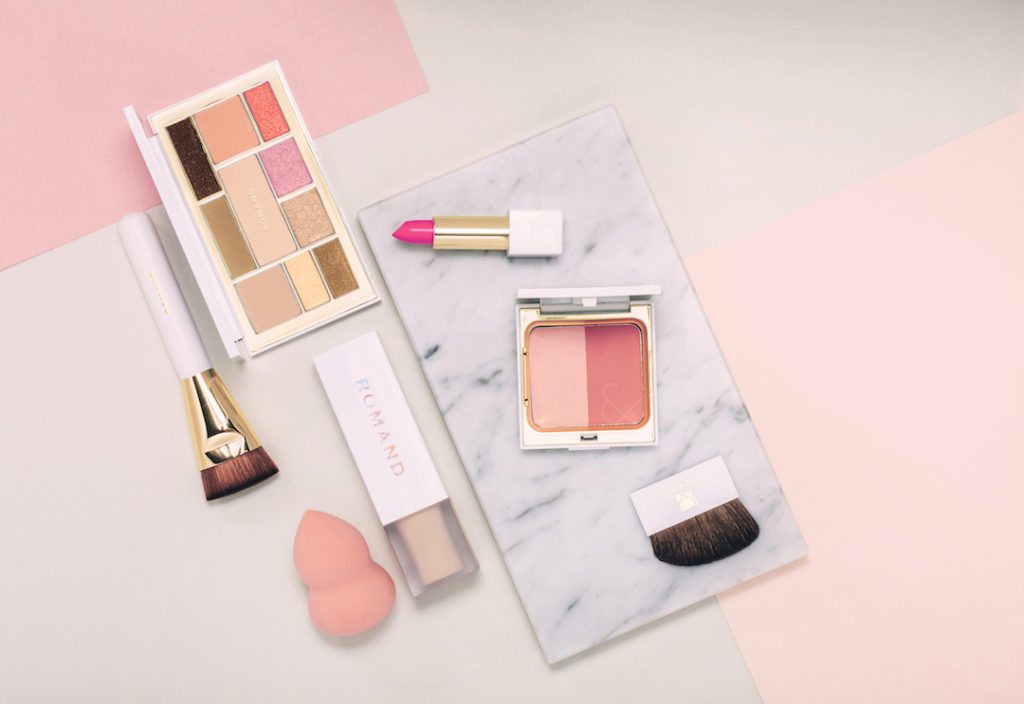 "For making my new Holy Grail cushion alone they deserve this award! There are still hearts in my eyes over this one." — Coco
Most Instagrammable brand: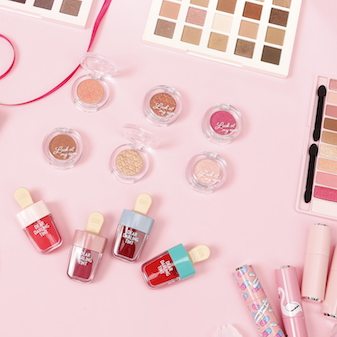 And last but certainly not least,
Best K-beauty influencer:
Jude Chao of Fifty Shades of Snail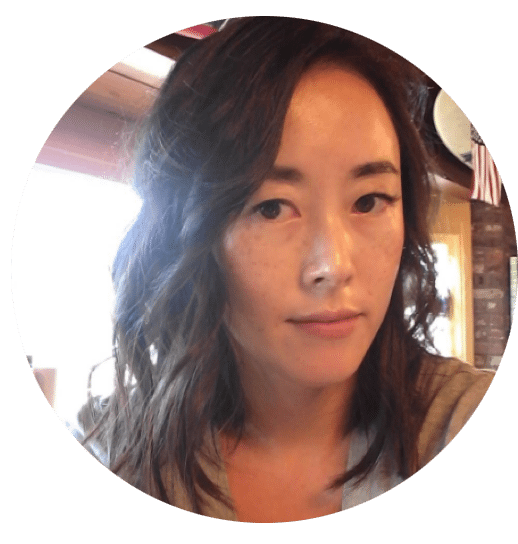 "Way to go Jude! Blaze that snail trail!" — Coco 
Congratulations to all the winners! And for a limited time, get 15% off the K-beauty Award winning products. Just use promo code AWARDS15. (But hurry! The code expires on January 15, 2018 at 11:59 pm PST. Also, the code cannot be combined with any other promos or codes.) [Ed. note: Sorry! The sale is now over!]
So did any of your best K-beauty products win? Which ones? And which ones do you think should have won?
---
Author: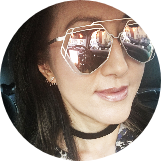 ANNA PARK
She may have started her career as a lawyer, but Anna found her true calling long before that, while poring over the beauty editorials and skincare how-to's in teen magazines. Sure, the ladies at the Estée Lauder counter may have scoffed at her when she asked for an eye cream at the age of 16, but hey, she was just ahead of her time. Today, Anna is a beauty editor, obsessing over skincare ingredients and the Oxford comma. Follow her travels on Instagram at @annanymity.
---
Comments