The 5 Must-Have Elements of Korean Dramas We Can Never Wait to See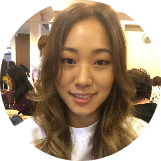 Angela son
Jun 14, 2018
---
There's something about Korean dramas that can make us burst into laughter, bawl like a baby, slurp up a bowl of ramen at 2 am, and bust out our plastic (to buy a shade of lipstick we've never dreamed of wearing), not necessarily in that order. Ahead, the 5 must-have elements of Korean dramas that keep devotees happy and hooked all 20 episodes long. (Bonus: They make a great drinking game, too.)
---
Over the years, Korean dramas have swept the world by storm, converting elementary kids, moms, and everyone in between into hallyu fans. While those in the know know exactly why they're obsessed, the rest are left scratching their heads in confusion. Even CNN asked K-idol Rain to weigh in on what makes K-dramas so good and so globally appealing … four years ago. Today, the infatuation over these mini-series is going stronger than ever.
While the obvious reasons — synergistic casting, amazing character development, an innocent romance everyone wants to experience, the most suspenseful plots ever — are so true, there are some fail-proof factors of the K-drama formula that fans especially fancy. Ahead, the 5 must-have, can't-wait-to-see elements of Korean dramas that might make an outsider cringe or think we lost our minds, but definitely make an insider swoon, laugh, cry, and everything in between.
1. The Back Hug
It usually happens when you're least expecting it. The back hug is one of the many climaxes in the makings of a lead couple. Most often a bold step in declaring affection or a deep message of "I get you, I'm here for you" performed by the guy pursuing the gal, a good back hug makes both the receiver and the spectator (us) gasp with excitement. And maybe jealousy.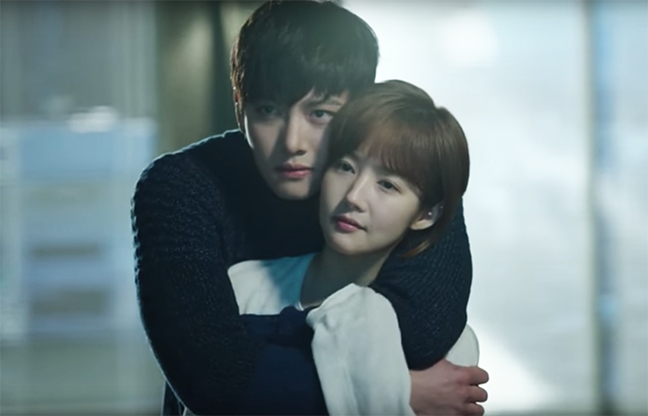 It's not a kiss, so what's the big deal? Perhaps the purity and innocence of it all is what makes our hearts flutter. Also, by the time the characters exchange such an embrace, we've witnessed the buildup of their relationship and we feel kind of psychic, like we have a fifth sense… like we have ESPN or something... like we know exactly what the back hug expresses, even if no words are spoken.
Case in point, the heart-fluttering back hug in Cheese in the Trap. Seol and boyfriend Jung are going through rocky times, and just when we think we can't handle one more misunderstanding between the two, the mysterious sunbae shows Seol he's still her man with a sudden back hug. And a slick beverage slipped into her pocket. Point taken.
There were quite a few heartstopping back hugs in Healer, lucky girl that Park Min Young. The ones that left us feeling downright silly with joy are in episode 15, when after a romantic night together, Jung Hoo still can't get enough of Young Shin and follows her around the house like a little puppy. About five back hugs were squeezed into this 4-minute clip. As for the message behind them, something profound like "I can't believe this is real. Is this a dream? I can't live without you."
2. The Wrist Grab
The most sought-after body part in hallyu dramas is none other than — drumroll please — the wrist. It's the star of the signature wrist grab scenes, the moments when someone grabs his or her love interest's hands, when the first party of a love triangle death grips the wrist of the second party involved, and the list of possible scenarios goes on. The grand gesture can hold a variety of meanings like "don't leave me," "come with me," "I'm rescuing you in the most theatrical fashion possible," or "don't you dare lay a finger on my person."
The iconic wrist grab has garnered some controversial attention over the years, so its future remains uncertain. But one thing is for sure — this fantastical move (because it translates better on screen than off) has become a trademark of Korean dramas. And when done right, as in both parties involved actually want it, it holds the potential to take your breath away.
Case in point, this emotional scene in Descendants of the Sun between the seemingly star-crossed lovers Seo Dae Young and Yoon Myeong Joo. For the record, we don't promote slapping (or domestic violence of any kind).
3. The Shower Scene
Anyone who watches K-dramas knows that when Korean men (in the drama world) need consolation, they go shirtless. One of the most common ways they go about this is to take a hot, steaming shower … sans shirt, of course. Producers and writers find ways to sneak (not so subtly) these scenes into the script, but fans have come to expect this exhibit of choco abs at least once in every drama. It's come to be a not-so-secret, standard marketing ploy that viewers don't mind buying into.
The epic drama Descendants of the Sun took this tradition to another level with not just one sad man in need of a scrub but two.
The characters don't always need to be wallowing in sorrow for a shower scene to happen. Sometimes the script calls for a shower scene because, well, it's what people do when they wake up. Sneaky, sneaky.
4. The Karaoke Scene
Yoga, retail therapy, the gym, a cat nap — everyone has their own way of dealing with stress. Clearly, Korean drama characters have karaoke. Whether from a regression in the romance department, a hard day at work, or a breakup with a bestie, negative emotions are often released in the form of intense, off-key singing and all-out dancing in the comforts of a noraebang.
Karaoke scenes are usually hysterically funny and pretty contagious. The characters are usually letting loose with friends or tearfully belching out ballads alone. Either way, these signature K-drama moments have probably made almost all drama fans want to check in to a noraebang at least once.
One of the most memorable, uplifting karaoke scenes was in Weightlifting Fairy Kim Bok Joo. Bok Joo and her two besties reconcile after a little fallout with a healthy session of screams, confessions, and hugs. They then relocate to a karaoke room, where they sing and dance their hearts out, making all of us want to do the same.
5. The K-Beauty Product Placement
As K-beauty lovers, another hallmark of K-dramas are the beauty #ads that are subtly (or not) incorporated into the plot. Although these product placements (PPL) are ads paid for by the beauty brands and can get a bit too much — as in Descendants of the Sun here — there's no denying that they also serve as good indicators of what's trending in Korea or what's about to be hot. We all remember the YSL lipstick Cheon Song Yi supposedly wore in My Love from Another Star, which sold out internationally.
The Park Shin Hye Effect was epicly strong in Doctors where character Yoo Hye Jung wore Mamonde's Highlight Lip Tint and helped immediately sell out the color #6 Pin Spot, amongst other PPLs she touted in the drama.
These are the little details that the drama industry transformed into major markers fans associate with K-dramas. Which of these 5 elements of Korean dramas do you look forward to while watching? Any others you'd add?
---
Author: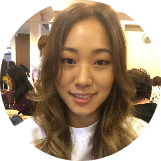 Angela son
---
Comments