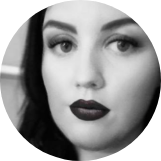 Miranda Rico
Nov 30, 2018
---
Whether you're short on time due to dinner party prep or a last minute Tinder happy hour, you've got this. All you need is 10 minutes to achieve a holiday glam makeup look. Just prep your kit now and get ready to shine.
---
I love quick makeup. If you've read any of my past articles, this is an obvious statement. What you may not know is my immense love for holiday makeup. I feel so inspired by the holidays — glitter, smoky eyes, and all. What I never consider, though, is how long it actually takes to get ready. I love the idea of a fully realized makeup concept and look, but never have the time to fully accomplish it.
But being the quick makeup obsessive I am, I found a way to achieve a holiday glam makeup look, all in under 10 minutes. Read on to learn how to do it.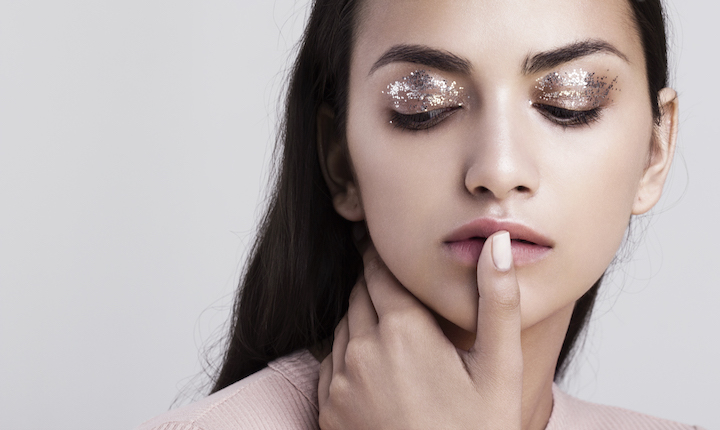 The Products
First, gather your products. Think to yourself: What's my desert island item? What's a non-negotiable factor in my makeup routine? What can be taken out and what is an absolute must?
Consolidation is key here. Try to opt for some multi-use items so you can get more LEWK for your time. If you can, using cream products is the MOVE for quick, polished looking makeup. My must haves include:
Concealer
I love Glossier's Stretch Concealer because it includes the dewiness that I love, taking away my need for a highlighter. Light coverage concealers allow for the product to blend into my skin seamlessly, taking away my need for foundation.
Blush
I usually reach for the Etude House Play Color Lip&Cheek palette in Tea Time because it has the perfect range of neutrals to give me some dimension. If you don't own a whole cream palette, just aim for a warm shade. Creams are typically very layerable, so you can mimic the effect of contour really easily with warmer shades.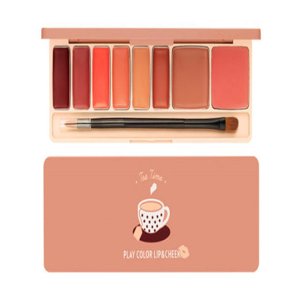 Brows
Browcara or brow gels are a MUST in this situation. I'm using my Glossier Boy Brow, but Etude House's Color My Brows is another incredible option for quick shaping and fill-in.
Gloss
Lip gloss is absolutely foolproof and adds to the shiny holiday glam that I'm aiming for. There are tons of options to choose from, but Laneige's Stained Glasstick has that perfect melty texture that gives me liiiiiiife!
Glitter
I'm trying to be a winter wonderland queen, so I'm throwing a glittery shadow into the mix (Aritaum Mono Eyes Glitter for LIFE). Oh, and mascara. But that one was obvious, right?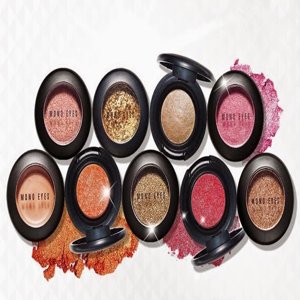 The Technique
Use your hands. I swear, JUST USE 'EM. To the K-beauty community, this one isn't as shocking. For any Western beauty lovers out there who think I'm goin' crazy, hear me out!
If you're a brush-and-beauty-blender-only kind of MUE, worry not — applying foundation with your hands is the best-kept secret for flawless, skin-but-better makeup. It's even more perfect for creating a seamless canvas for your blush to melt on, cream or otherwise. And who *hasn't* applied concealer with their ring finger?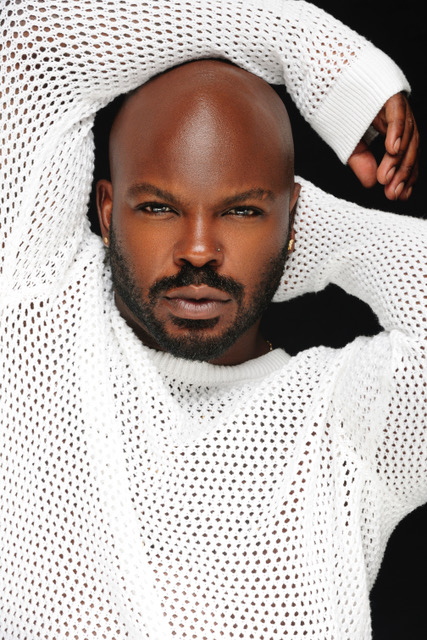 Oh, and using fingers for eyeshadow? Don't even get me STARTED. Not only is blending like, uh, the EASIEST thing ever, but you have a ton of application control. It's not the technique you want to use to accomplish an Instagram-style cut crease, but it's the best technique for a blown-out, smoky moment — perfect for the holiday season.
The Application
You're tight on time already, so ensuring your makeup looks as good as possible at every step is vital. Start with the stuff that's absolutely crucial — like complexion, brows, and mascara — and end with the stuff that would look incomplete had you applied it first, like eyeshadow and glitter. Always apply lip products last because they're easy to apply on-the-go, you can pop it on whenever. Apply smarter, not harder.
Spritz on your favorite setting spray — if you have time — aaaaand voilà! Quick and easy holiday makeup.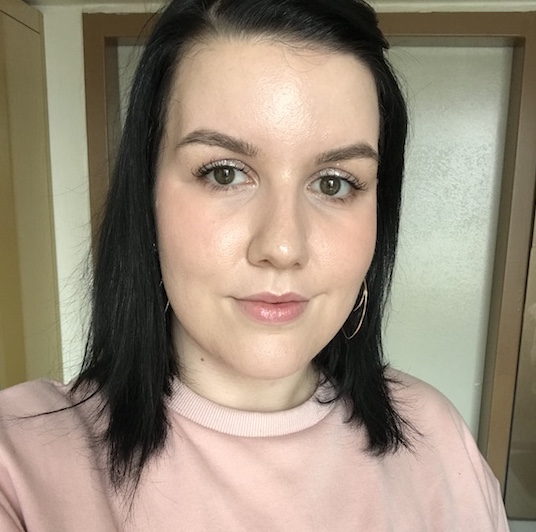 What do you always include in your holiday glam makeup look? Do you get more adventurous during the holidays? Let's chat!
---
Author: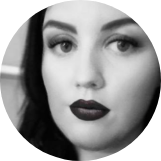 Miranda Rico
Miranda is a 20-something writer who enjoys spending any and all of her disposable income (and time) on traveling to hunt for undiscovered beauty gems. When she's not on the search for beauty products, Miranda can be found binge watching Law and Order: SVU and drinking copious amounts of iced tea. You can find her excessive selfie collection, travel diary, and other musings around her hometown of Los Angeles on Instagram @armbar.
---
Comments