Love Travel, Hate Packing? Here's How to Make Packing Your Skincare Less Painful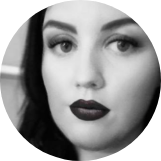 Miranda Rico
Nov 20, 2018
---
Lounging by the beach, exploring a new city, reuniting with family — there are loads of things we love about travel. Packing our skincare stash? Not so much. But there are a few things you can do to lessen the pain of packing skincare  — and you don't have to be an organization queen to do it.
---
I honestly can't think of anything more annoying than packing skincare. Aside from debating whether we *really* need three different exfoliators for our weeklong trip, we have to deal with the loads of luggage regulations (that don't put our skin's needs into consideration at ALL), leaving many of us with the only seemingly logical option of packing full-sized toners and serums in your check-in bag.
And how can we forget the good ol' luggage skincare explosion? Y'know, that horrible moment where you first open your luggage post-flight, ready to take on your destination, and BOOM?! LOTION??? EVERYWHERE???
We've all gone through it. We all hate it, but we risk it for the sake of our skin.
My skincare packing experiences range from delicate glass bottles wrapped in my leggings to the caps of my face wash taped to the point that I need scissors to open it. It's dramatic but a completely necessary evil. I know I'm not alone in the compromised skin woes when it comes to air travel, and I'm not willing to sacrifice my skin's progress while on vacation. What's a #kbeautysquad member to do? NOT use K-beauty?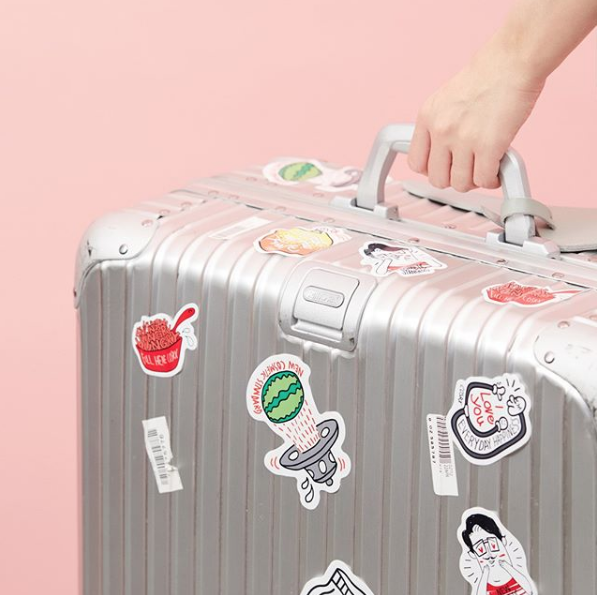 Thankfully, I have a method that will make your packing experience as stress-free as possible. It takes some thought and pre-planning, but your skincare packing game will change for the better once completed. This is how to work smarter, not harder, when packing skincare.
Step 1. Faves First
Ask yourself: What are are my HG travel products?
They may not be the same as your everyday holy grails, but they're reliable and preferably multi-use. There are various ways to go about this, but you can consider these guidelines to narrow down what'll work best when packing skincare:
1. Can I use this every day?
2. Is it good for any weather condition?
3. Does it work with the other products I've selected?
I thought this would be the easiest step until I realized I had four different products under my "toner" category. I ended up opting for the Pyunkang Yul Essence Toner for its bouncy, hydrating properties. These questions also massively helped me in the exfoliator section where I swapped my Neogen pads for my trusty Biologique Recherche Lotion P50. My lemon pads are a holy grail, no doubt, but they aren't the daily use, works-with-everything product I wanted in my travel routine.
Step 2. Size Matters
Once you have your faves sorted out, it's time to get tiny! I scoured the Internet for sample sizes of my curated travel routine and found TONS of options. It's easy to mix-and-match between sachets and small bottles according to your budget. The most I spent on a sample was on the Sulwhasoo First Care Activating Serum — complete with a tiny baby pump, ahh! — for $6. In total, I paid a little over $20 for five steps.
Of course, not every product has to be small. I would go through a sample size of Son&Park Beauty Water in a day, but condensing my travel routine allows me to take the full size with no issues. My general rule of thumb is 60% travel sized, 40% full-sized, but you can alter that ratio as you see fit.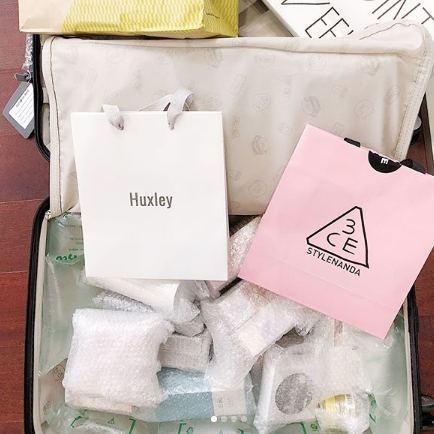 Step 3. Store It
This is the easy part. After making your selections, grab your favorite toiletry bag (3CE's are mega cute and surprisingly roomy) and throw 'em in. Store the pouch out of your sight and only take it out when you're packing. For convenience purposes, I store mine in my luggage so I can remember it. Don't forget to toss in the full-sized products before you go, if any.
It may seem extra, but making sure you prep your kit of essentials before you actually have to pack makes every aspect of traveling so easy. You save time (and stress) packing and don't have to fuss around with a brand new, special recipe for your skin every day.
Pre-planning is the key to making sure you look as good as you feel on vacation. I absolutely adore spending hours in front of the mirror picking out my products for the day, but on vacation? There are bigger fish to fry, better things to see, and more experiences to savor — all with fewer clothes to wash from exploded bottles.
How do you lessen the pain of packing skincare when you travel? Share your tips with the community below!
---
Author: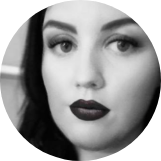 Miranda Rico
Miranda is a 20-something writer who enjoys spending any and all of her disposable income (and time) on traveling to hunt for undiscovered beauty gems. When she's not on the search for beauty products, Miranda can be found binge watching Law and Order: SVU and drinking copious amounts of iced tea. You can find her excessive selfie collection, travel diary, and other musings around her hometown of Los Angeles on Instagram @armbar.
---
Comments