Nerdist Host (& Beauty Lover) Jessica Chobot Branches Out Into K-Beauty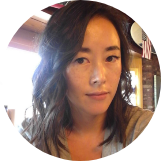 Jude Chao
Mar 28, 2018
---
Nerdist host extraordinaire Jessica Chobot takes a break from pop culture and weird news to talk with Jude Chao about K-beauty, Korean dramas, and her skincare routine for keeping her hormonal acne-prone skin flawless for the cameras.
_____________________________________________________________________
She's known for covering the latest in superhero news, which includes making appearances at events like last year's Wonder Woman premiere. And in real life, Jessica Chobot is pretty super herself. You might think her Nerdist projects, convention panels, award show hosting duties, and family life would leave her little time for skincare routines, but it turns out Jessica is an avid beauty enthusiast with her own fashion, beauty, and lifestyle Insta and a healthy love of K-beauty!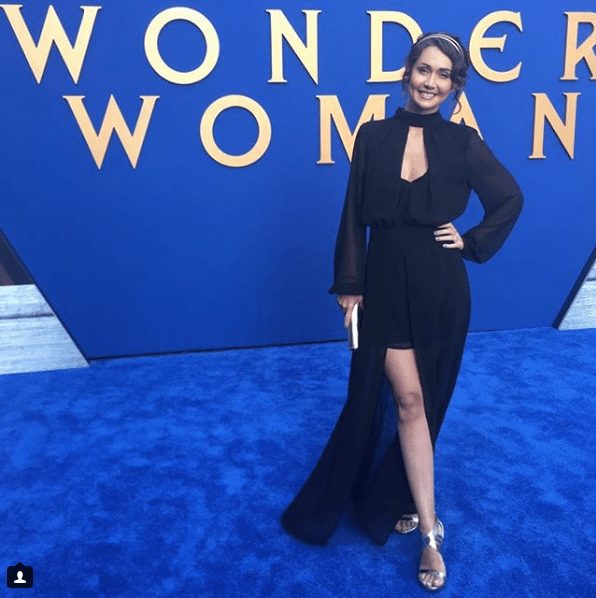 I'm a huge fan of Jessica's shows, especially the hilariously awesome Bizarre States paranormal and weird news podcast, so when I found out she's into K-beauty, I knew we had to share her love with our readers.
Q. Tell us about yourself — what do you do, and what are some exciting projects you're working on?
 Jessica: I've been an on-camera host for the last 12 years, focused originally on video game industry news but now broadening into pop culture as a whole. I've done everything from TV to web to live events. I currently work at Nerdist.com (part of the Legendary Pictures Digital Network) on their pop culture news shows. I also have my own show projects there like the Bizarre States podcast & on-location show, as well as the second season of the Webtoons comic, FIREBRAND, that I'm working on with Erika Ely Lewis and Claudia Aguirre.
Q. What's your formative beauty memory?
 Jessica: I became obsessed with makeup very early on! I loved the old '70s and '80s makeup brand for little girls called Tinkerbell (not Disney's Tinkerbell). I also had an amazing makeup case that was made to hold the '80s brand CRAYON by Remco. I treasured each and every one of those items.
Q. What was your intro into K-beauty?
 Jessica: It was a combo of three things to make the perfect K-beauty storm: K-dramas being made easily available through Crunchyroll and Dramafever and the accessibility to super cute packaging brand Tony Moly through places like Amazon Prime, Urban Outfitters, and Memebox. I also used YouTube influencers that focus on K-beauty as a go-to place for info on various products.
Q. Who's your beauty inspiration?
 Jessica: I have quite a few, and they're all over the place! Marlene Dietrich, Joan Crawford, various Old Hollywood starlets, certain Instagrammers that I follow, various K-dramas (my faves are Goblin, Coffee Prince, and She Was Pretty). I also watch Get It Beauty when I can find translated episodes. I love the way they're so open and earnest about talking beauty trends and products.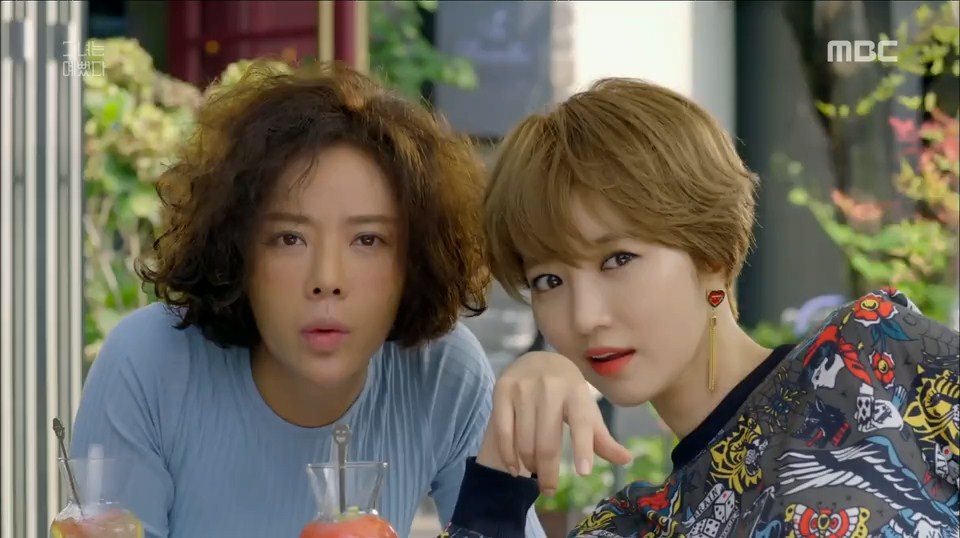 Q. What's your skincare routine?
 Jessica: I have hormonal acne-prone skin, so I try to stick to my routine as much as possible in order to avoid flare-ups.
Every morning I wash my face with Shu Uemura cleansing oil, rinse, and then clean my face again with the exfoliating face wipes by SIMPLE. I then put on the Shiseido Ultimune Power Infusing Serum for my face and eyes, and let that sit and soak in while I brush my teeth. After that, I apply The Face Shop Chia Seed face lotion.
At night, I do the same thing but every other day I also add a small amount of a prescription acne treatment called Epiduo, which has done wonders for my skin (but can be very drying if you over-do it). Twice a month, I also add a vitamin C serum to the routine.
In addition, I bring and use face masks whenever I have to travel for work (especially if it involves flying), take Nature's Bounty Hair, Skin and Nails gummy vitamins, and try to get a facial (usually anti-aging) from the K-spa I go to about once a month (especially if I've been shooting a show and have a lot of built-up makeup stuck in my pores).
Q. What are some of your favorite beauty brands or products?
 Jessica: I LOVE Giorgio Armani's Power Fabric foundation for perfectly matte skin that can last me through my shooting schedules. The Shiseido Synchro Skin foundation is very nice for lighter, everyday wear. Tarte's Shape Tape is a VERY good concealer, and their powder foundation is very natural looking and keeps my very oily skin looking glow-y instead of shiny. I love The Face Shop and Etude House peel-off brow tints and AmorePacific's cushion compacts. I'm also a sucker for any type of cute collab.
Q. What was your biggest beauty mistake?
 Jessica: I once tried to get Betty Page bangs but instead ended up with Vulcan bangs. NEVER again.
Q. What's your biggest beauty indulgence?
 Jessica: I try to get monthly facials at one of my favorite K-spas, Crystal Spa, in L.A. They do an amazing job!
Q. If you had to recommend 1-3 beauty products for a K-beauty newbie, what would they be?
Skinfood Black Sugar Mask Wash Off
Pretty much anything from Etude House and 3CE
Nature Republic Real Nature sheet masks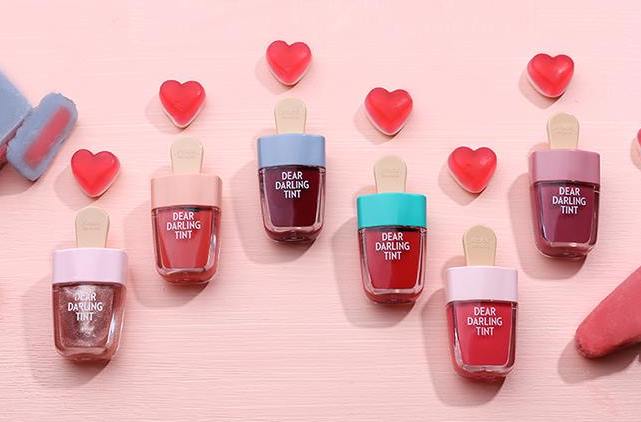 Q. If you could take one beauty item, one fashion item, and one other item to a desert island, what would they be and why?
Mascara — You can do brows and lashes to add a little glamour to your natural look.
A white, fitted V-neck T-shirt — casually glam
And a gloss or lip balm with SPF — Gotta keep those lips moisturized and protected.
Q. And finally, if a beauty fairy appeared in front of you and offered you one imaginary beauty product, what would that product be and why?
 Jessica: I have always wanted an eye palette that you just put up to your eyes and all of a sudden you've got a perfect cut-crease and winged liner — just like the eye palette in The Fifth Element.
___________________
A globe-trotting pop culture news host and comic creator who can talk poop, ghosts, and Sasquatch, all while juggling mom life and still making time to look gorgeous despite past bangs mishaps and hormonal acne? Like I said, Jessica Chobot is pretty super. Go watch her shows, check out her Instagram accounts @jessica_chobot and @vogueleader, and follow her on Twitter for more pure awesomeness.
What would your answers to our questions be? Let us know in the comments — I'm especially curious to hear about your biggest beauty mistakes and indulgences!
---
Author: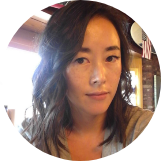 Jude Chao
Jude writes as Fiddy Snails at the K-beauty and skincare blog Fifty Shades of Snail and can be found on Instagram @fiddysnails. Named the ELLE Malaysia Beauty Blogger of the Month for June/July 2017 and one of ELLE Magazine's 10 Cool Beauty Bloggers to Watch in 2018, Jude loves ginseng, snail, honey, propolis, and tuna fish kimbap, though she generally doesn't put the kimbap on her face.
---
Comments