Laugh & Learn: Angela & Renee of BeautyandtheCat on Puns, Balls, and Hauls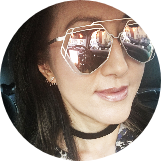 ANNA PARK
Apr 04, 2018
---
Who says beauty can't be funny? Angela and Renee — the cat-worshipping, pun-loving, sticker-hoarding BFFs behind the beauty blog BeautyandtheCat — prove that serious skincare is even better with a side of silly.
_____________________________________________________________________
If you've ever wondered what makes the Korean beauty community (and Asian beauty in general) so tight — the super active engagement on Insta, the secret Facebook groups, the sharing and decanting of products with people you only know via your phone screen — Angela and Renee of influential beauty blog BeautyandtheCat may provide a clue. The pair have been "punning" it up for the last four years, providing commentary and reviews on everything from the classic Hera UV Mist Cushion to the latest Murad sunscreen (spoiler alert: anyone darker than Nicole Kidman need not apply) to Renee going blonde ("I'mma use the Millenial excuse mmmkay?").
But it's not just what they do but how they do it — few beauty blogs can regale you with Thoreau-related puns and cartoon-festooned flatlays while providing ingredient breakdowns and detailed but relatively succinct reviews. And all this interspersed with crazy-on-point analogies ("It was like reuniting with an old clubbing buddy only to discover she can't stop talking about her kids," writes Angela about her multiple tubs of Farmacy Green Clean) and hilarious asides (read this when you need a good chuckle).
But no short description sprinkled with parentheticals of selected quotes is going to do justice to the true genius that is BeautyandtheCat, so let's let Angela and Renee do the talking.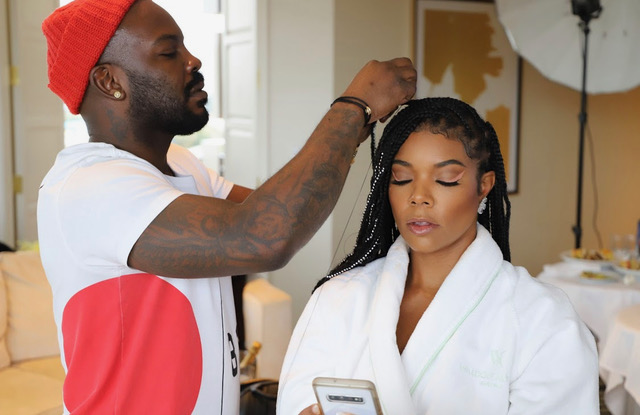 Q. First of all, how did you guys meet? 
 Renee: On an ominous night, I got an email around 11:17 pm from a certain "Angela" introducing herself. We had a friend in common, Angela's elementary school friend and my high school friend, who suggested we meet each other while I was stationed for a long assignment in Washington, DC. Mutual friend thought she I needed more friends. I'd been putting it off thinking about emailing for a while, and Angela, in an adorably awkward sociable manner, arranged our first friends date. I picked Angela up at the subway station, eyes peeled for any Asian that looked like a potential friend. If she was ugly, I was outta there. She did pass, ahemhem. It was really a blind date because I didn't look on Facebook for her pic prior to this. I commented on her good skin. "Oh, I wear a full face of makeup," said she. An honest girl.
Once when I was going through a tough time, she came to my hotel, in the middle of the work day, to bring me a cupcake. I didn't eat the whole cupcake but accepted and was beyond appreciative of her kindness and support. The two-year assignment was full of visits to the most guilt-inducing bad venues like The Olive Garden and faux-Asian restaurants, Michael Jackson impersonator bands, and more food than either one of us could eat. I made her eat most of it. Decades from now, when we are cantankerous old ladies, I can still see myself feeding her.
Q. I know you have day jobs (law, finance), but what exactly do you do? And do you enjoy it? 
 Angela: I'm an environmental litigator and spend my day strategizing, negotiating, and basically thinking really hard. It's one of the best lawyer jobs ever. But lawyer is not the best job ever. Key distinction there.
 Renee: I work at an investment bank auditing the trading technology for fixed income products. Basically I look at how the computers work when we sell and buy things like bonds in the exchanges. I love my job very much because it allows me to learn every day.
Q. As your lives get (presumably) busier, how often do you see each other? And is it hard to keep up your blog and IG account?
 Angela: Not often enough because I really miss Roxy. Er, and Renee.
 Renee: We usually take turns shifting the workload, and Angela has been diligently keeping it going in my periods of absence. I supply the CATTE (Miss Roxy). We also take turns visiting at least once every month or couple of months. We're also both from L.A. and usually see each other when we're both back home.
 Angela: Renee's actually going out to L.A. to do my sister's wedding makeup. Dawwww!
Q. This may well be a very dumb question, but I'm going to ask it anyway: Why cats?
 Renee: They're aloof, manipulative little devils that know how to get exactly what they want and make any being surrender to their cuteness and charm with tiny morsels of affection. I learn a lot from them.
Q. How and why did you start inserting cats and other characters into your photos? (Again, maybe another dumb question.)
 Renee: I volunteered for a shelter, fostered a few animals, and Miss Roxy ended up in my life right during Hurricane Sandy. To spice up my blog and probably out of boredom, I put her in photos. Apparently I wasn't alone in my adoration.
 Angela: I would love to put Roxy in my photos, but being in DC, the best I can do is add cartoon animals and lazy eggs. They make me laugh and our readers love them, so you'll never find generic flatlays in our posts.
Q. I admit, Angela: I voted for the sunscreen balls that you're developing with Volition Beauty. When is this happening and how involved are you in the process?
 Angela: Thanks so much! I'm humbled by seeing support for my balls spread so far and wide. The name and concept are all mine (I kept it classy by calling them Sun Pearls), and Volition (the company I partnered with) is currently working with a lab to formulate the prototype. It's been a challenge to stabilize the sunscreen, but I'm hoping to get some balls on my face soon.
Q. Describe your first beauty memory.
 Renee: I read about Oil of Olay in a random young adult book. I tried it. It smelled nice, and I felt sophisticated. I saved up $20 to buy it any chance I got. I was 13 and worried about wrinkles.
 Angela: Speaking of YA books, I remember the queen bee in Sweet Valley Twins boasting about altruistically leaving her old tube of mascara for someone to take. So for the longest time, I thought my mom's Shiseido foundation stick was "mascara" because it came in a tube.
Q. What was your first intro to skincare, beauty, or K-beauty?
 Angela: I remember being obsessed in college with a drugstore moisturizer that had SPF. Probably only SPF 15, but I was quite proud to be taking care of my skin. Back then, my routine consisted of this and some face wash. (But hey, this was a time when the Clinique 3-Step routine was considered advanced.)
Q. Whose skin, makeup look, or just life in general do you admire and why?
 Renee: Chrissy Teigen. She's got glowing golden skin, looks striking with or without makeup, and is full of irreverent humor.
 Angela: Cheon Song Yi in My Love From the Star. She's fictional, but everything about her is #goals. As far as real life, I admire Oprah for her drive, compassion, and philanthropy. I basically stared from across the room when I saw her in a restaurant once.
Q. Can you tell me your skin type and your skin concerns?
 Renee: I really have too many damn freckles. Other than that … not really a lot. I know … I'm too humble.
 Angela: My skin is sensitive and normal to dry. My main concerns are fighting the ravages of time and not looking like Cheon Song Yi.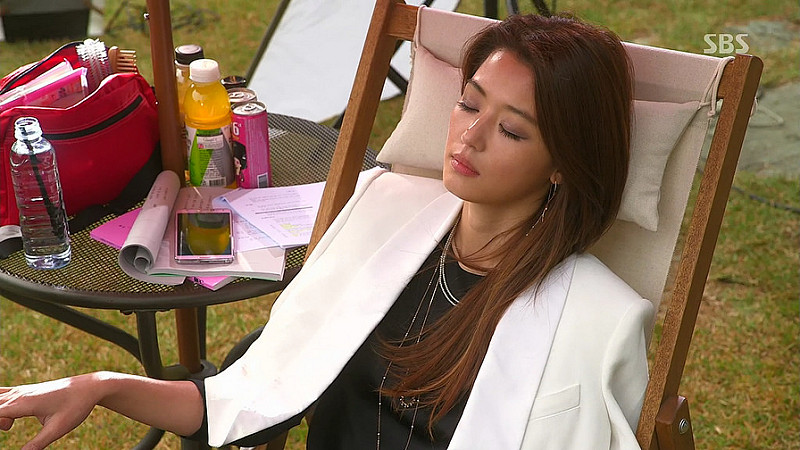 Q. Describe your skincare routine, step-by-step.
 Renee: Wash with extremely cleansing and almost caustic cleanser. (Shiseido Senka Perfect Whip N Face Wash is my fav.)
Mist face with Avene Thermal Spring Water or Kiku-Masamune Sake Brewing Skin Care Lotion High Moist, or any mist I happen to be trying at that moment.
Serum: Current one is the Lancôme Énergie de Vie Smoothing & Glow Boosting Liquid Care.
Treatment: I'm obsessed with Sunday Riley Good Genes All-In-One Lactic Acid Treatment.
Face mask if I have time: Any ABeauty sheet mask will do. I keep them all in my refrigerator for preservation. It also feels super refreshing when cold.
Moisturizer: Current one is Glamglow Glowstarter Mega Illuminating Moisturizer. It smells like a lovely light orange and gives just a subtle hint of sheen on your face. I got a free mini sample and got hooked. On my second jar now.
Night mask: My HG product is The History of Whoo In Yang Neck & Face Sleeping Repair, but I'd been using Sulwhasoo Overnight Vitalizing Mask which keeps my skin nice and bouncy.
Sunscreen or tinted moisturizer if in the morning: Perricone MD No Foundation Foundation Serum SPF 30.
 Angela: Cleansing balm (if nighttime): Lapcos More Than Cleansing Balm takes off even waterproof eye makeup
Low-pH cleanser: Skinfix Foaming Oil Cleanser leaves my skin soft.
Skin-repairing and hydrating treatments (I mix this up depending on my skin's needs — and how much time I have): NIOD Copper Amino Isolate Serum, Holy Snails Shark Sauce, Paula's Choice 10% Niacinamide Booster, Leegeehaam Vita Propolis Ampoule, Swanicoco Fermentation Care Serum, Curology
Moisturizer: Leegeehaam Vita Propolis Cream, but I'm not too attached to any particular one. Just don't dry me out or pill!
Sunscreen (if daytime): After years of experimenting, I found my HG in Skin Aqua Super Moisture Milk SPF 50+ PA++++. Moisturizing with a natural satin finish. Love.
Sleeping mask (if nighttime): Banila Co. Miss Flower & Mr. Honey Cream
Q. Do you have any weird, interesting, unique beauty hacks, tips, or secrets that work well for you?
 Renee: I use all the leftover/almost expired/uninteresting face products that I can't get rid of on my body. I've also poured an entire bottle of Mizon toner into my bath. I use hydrogen peroxide as a mouthwash because it works and also whitens your teeth.
Unusual: I've put a mud mask on my face made out of bird poop. It's the Geisha facial, and it whitens your face
 Angela: Skipping toner was a revelation. My skin is prone to flaking and redness, and it turns out that swiping on toner (even the hydrating kind) with a cotton pad 2x/day was overkill. Once I stopped, my skin became more resilient and less red.
I also save time in the morning thanks to the Daiso mask cover, which lets me shower and sheet mask at the same time.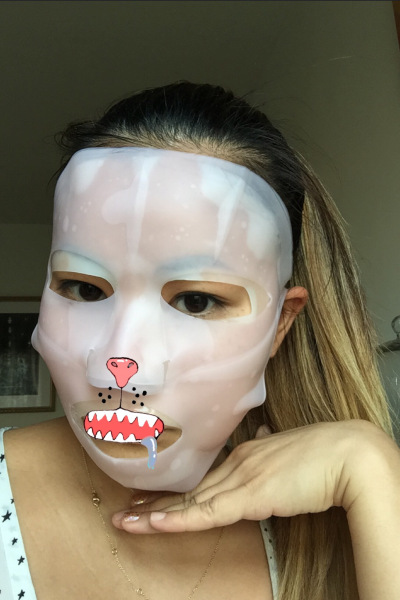 Q. Biggest beauty mistake?
 Renee: I got a liquid nose job. It's when they inject collagen on your nose bridge to raise it. It was OK but I looked a bit like an alien. Good thing it went away in a few months.
 Angela: Patchy brows! I think I burned all the photos. (Actually no, they're just at my mom's house.)
Q. Biggest self-care indulgence?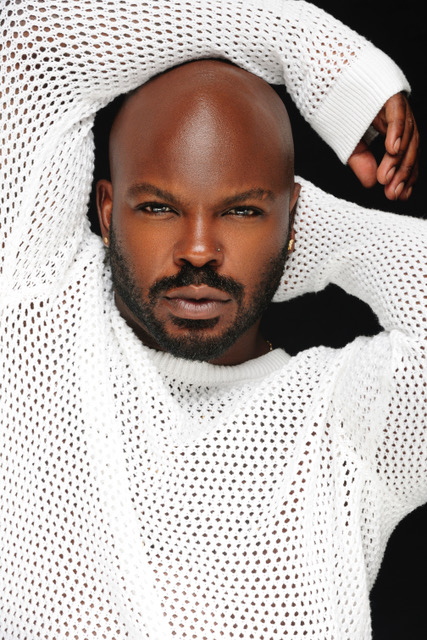 Renee: You mean besides plastic surgery? Buahaha, I kid I kid. The most "indulgent" thing I guess would be a $100 hair brush when any 99 cent one would do. But really, I am a sucker for anything beauty related, no matter how ridiculous the amount.
 Angela: Braces and LASIK. I spent the equivalent of a small car on them but have no regrets.
Q. What are some of your favorite skincare brands or products and why?
 Angela: Skincare is all about joy for me, so I love anything blue, deliciously scented (get in my belleh, Miss Flower & Mr. Honey Cream!), and luxurious (Sulwhas-swoooooon).
 Renee: The History of Whoo: Their stuff really agrees with my skin, and don't smell so hanbang like a lot of A-beauty products. Their packaging is over the top in my fav color as well.
Sunday Riley: Their lactic acid stuff WORKS and leaves my skin feeling like I'd done a chemical peel, in a good way.
I'm always on the lookout for the next obsession.
Q. If you had to recommend beauty products for a K-beauty newbie, what would they be and why?
 Angela: SUNSCREEN! This one product enhances everything else in a routine: prevents dark spots, slows aging caused by the sun, and protects skin sensitized from acids or exfoliation. I recommend one with the highest PA rating (four plus signs).
 Renee: A REALLY good moisturizer, but stay away from that gel-like stuff made for humid Asian countries because they don't keep you hydrated enough. I love The History of Whoo toner and the standard beginner set works well (the trial kit can be bought on eBay for about $30).
Any sheet mask, and lots of them. It's like pickling your face daily and keeps your skin from even beginning to wrinkle when you keep it moist and supple like that as much as you can.
Night pack. I'm obsessed with night masks because I feel like I'm being productive even while sleeping.
Q. If you could take one beauty item, one fashion item, and one other item to a desert island, what would they be and why?
 Renee:
Beauty: probably sensitive-skin sunscreen. The sun is my freckles' worst enemy.
Fashion: a giant, lightweight, strong, durable cashmere scarf. You can use it for EVERYTHING (beach blanket, towel, halter top, sarong, head wrap, heat blanket, shade, etc.). I've had one for eight years from Faliero Sarti and bring it everywhere.
Other item: Angela. So she can do the heavy lifting and build shelter. Plus, if she died I could ride her body back to shore, hopefully.
 Angela:
Beauty: Sunscreen, preferably SPF 1000+ PA+++++++++. Clearly I'm obsessed.
Fashion: Sun hat. Are you sensing a theme here?
Other item: Renee. She has strong shoulders built up from years of muling beauty products from NY to DC for me. Hauls from the Peach & Lily sample sale, PR samples, discoveries from the Asian beauty shops in Chinatown … perfect training for building a sun shelter!
Q. If a beauty fairy appeared in front of you and offered you one imaginary beauty product, what would that product be and why?
 Angela: A cuter version of this mask? My worst habit is falling asleep in my makeup, so anything that makes "taking my face off" effortless would be awesome.
 Renee: A lotion that would burn fat and give me shiny, firm, toned muscles anywhere I apply!!!
Q. Angela, what's Renee's best and worst quality? Renee, what's Angela's best and worst quality?
 Angela:
Worst: Renee acts quite smug sometimes: about her smartness, hotness, cat lady-ness, you name it.
Best: She's super silly and funny (just take a look at her puns), so her smugness is never serious.
 Renee:
Best: Her very clever sense of humor and brilliant puns. She's intelligent and an excellent friend.
Worst: She takes so damn long to get ready that I would totally abandon her during a zombie apocalypse.
Q. Renee, if you could be Angela for a day, what would you do? Angela, if you could be Renee for a day, what would you do?
 Renee: Is this a trick question? Errrrr … if I could be her for one day, I'd do what she does: Stay in bed till 11 am and then spend two to three hours getting ready for happy hour. Then stay in bed until 2 am eating spaghetti bolognese that I cook for her. Maybe take a nap somewhere in between. Wait … is it "be Angela for a day" or "be Roxy for a day?"
 Angela: Steal Roxy! I'm sorry, did I say that out loud? I meant spend quality time with Roxy.
Need more? Follow Angela and Renee on Instagram here and on their hilarious blog BeautyandtheCat here. And ask any questions for them in our comments below!
All photos courtesy of BeautyandtheCat.
---
Author: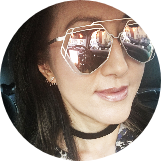 ANNA PARK
She may have started her career as a lawyer, but Anna found her true calling long before that, while poring over the beauty editorials and skincare how-to's in teen magazines. Sure, the ladies at the Estée Lauder counter may have scoffed at her when she asked for an eye cream at the age of 16, but hey, she was just ahead of her time. Today, Anna is a beauty editor, obsessing over skincare ingredients and the Oxford comma. Follow her travels on Instagram at @annanymity.
---
Comments