Take a Peek Into the Bloom-Filled Life of Fiona of orchids&peonies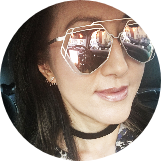 ANNA PARK
May 10, 2018
---
If there's one site that always makes us go heart-eyes, it's orchids&peonies, the gorgeous floral-strewn beauty blog and accompanying Instagram account dedicated to all things skincare and blossoms. Here, its founder Fiona takes us behind the magic and gets real about bad habits (yes, she has some!), guilty pleasures, and K-beauty myths.
---
When you scroll through Fiona's Instagram feed @orchids&peonies (with 17.3k followers and counting), you just want to swoooon. Everything is just so pretty, and you imagine that she must live in a lush Victorian garden, and her life must be an endless stream of peonies and silk ribbons and other gorgeous accoutrement. (Even her scissors are breathtaking — scroll down to see them.) On her feed and beauty blog of the same name, Fiona can make the most boring skincare product look stunning with the way she styles it, and even the neon-bright Drunk Elephant line looks somehow appropriate next to ice blue Phalaenopsis orchids.
But of course, like most on social media, the reality is much more … real. And relatable. And Fiona is eminently relatable. Like most of us, she struggles with her own skin issues: combination skin, sensitivity, eczema. "I do get quite oily at the T-zone," she says. "This can lead to some interesting little surprises around the forehead (especially teamed with a spree of unhealthy eating)." She's also a self-admitted picker. "I tend to touch and pick at spots, which is one of the biggest reasons why I do have PIH. It's an awful habit to have, I know!!!"
Her other beauty failing (that, again, most of us can probably relate to)? "Attempting to contour," she says. "I tried it once, and it didn't work out. I am not very good at it, and I think I am far too lazy with my makeup to attempt it on a daily basis."
But minor makeup issues aside, Fiona is truly a lovely person — ever polite, genuinely kind, and a killer skincare reviewer to boot. Here, we talk to her about blogging, her skincare routine, and K-beauty faves.
Can you tell us a bit about yourself?
I am a proud Australian of Vietnamese-Chinese heritage. Like most Aussies, I absolutely LOVE the beach and love spending my summers at the beach (when I can!). Currently I am working for a French pharmaceutical company in Sydney with the hubby. It's been a crazy past few years with so many moves around the world, but it's opened my eyes and my mind to what is out there and introduced me to some amazing people.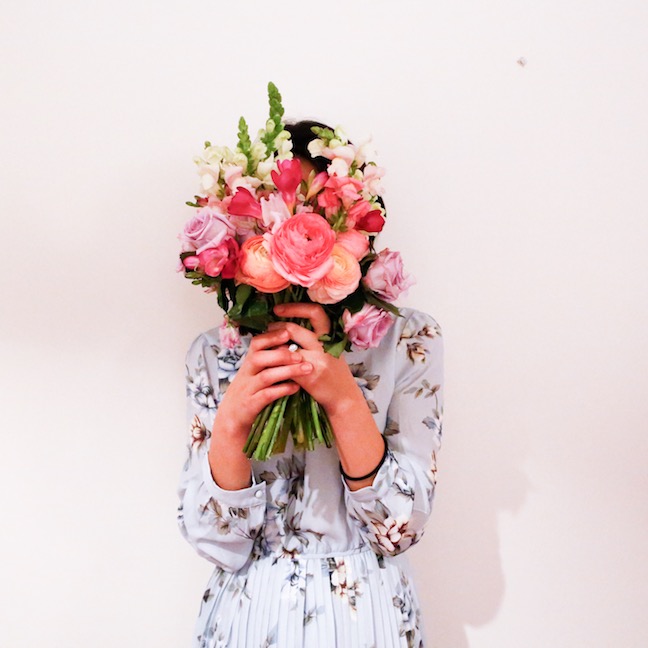 You've been blogging since May 2016. What was the impetus for you to want to start a skincare blog? And why did you call it orchids&peonies?
I moved to Shanghai, China, in 2016 to be with my husband. In the time that I was there I was under a partner visa and was unable to work. I am the type of person who can never sit still and loves to be kept busy. Starting a blog has always been something that I have thought about doing, so I decided to start one about something I was passionate about — skincare!
I rely heavily on reviews when I make skincare purchases, and I was so sick of reading short reviews that did not give me the detailed information I wanted about a product. I wanted orchids&peonies to be a little different from other blogs on the Internet. I wanted to give my readers thorough reviews and well informed information about the world of skincare.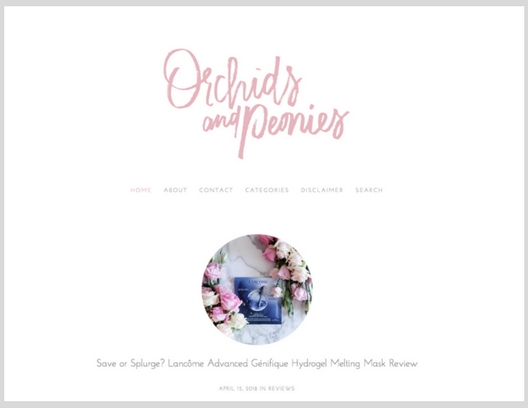 The name orchids&peonies came about from my two favorite flowers. I really didn't know what to call the blog at the time and the name just stuck. In the end, it worked out quite well as almost all my images have a floral element to it.
All your posts on @orchidsandpeonies are so gorgeous, but if you had to pick a favorite, which would it be and why?
Thank you so much! That is such a tough question, and I will cheat and say that my favorite images are the ones I took for a recent review for an African Botanics cream and a photo of my first Beauty Heroes box.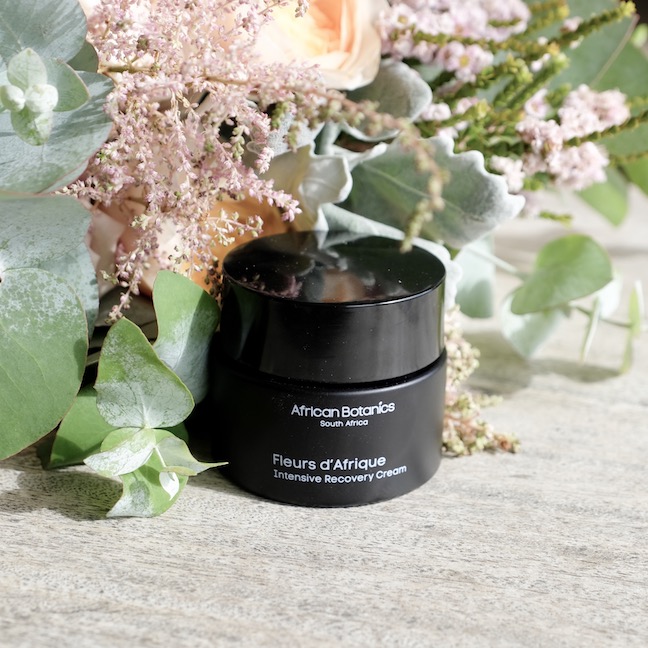 I love the African Botanics images of the Fleurs d'Afrique Intense Recovery Cream as I took these whilst I was in the South West of Western Australia as I was part of my best friend's wedding. I took these photos the next day with my bridesmaid bouquet and the photos came out so beautifully and are quite different to my usual white marble.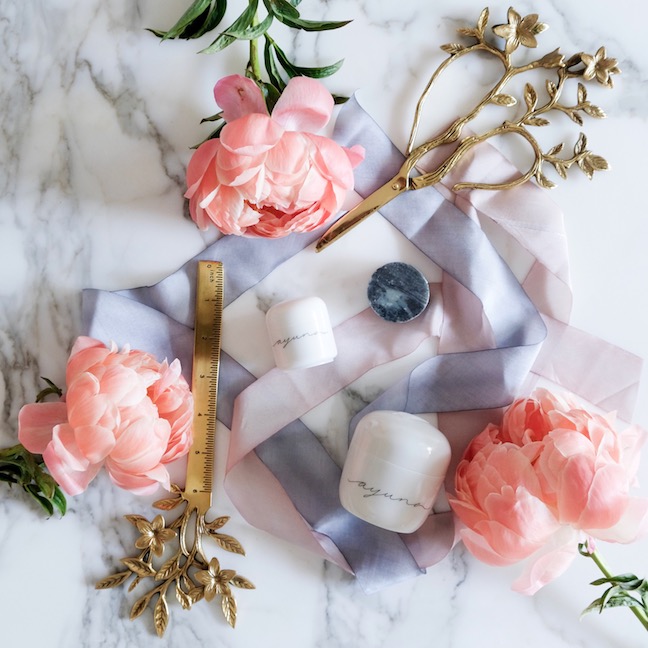 The image of the Beauty Heroes Box incorporated some new "props" for me and I really enjoyed playing around with the beautiful silk ribbon and my brand-new Anthropologie stationary. The result is this beautiful whimsical image.
If you had to give advice to people who want to get into beauty blogging, what would you say?
If I had to give any advice to someone who was getting into beauty blogging, it would be to do it because you are passionate and love the subject matter as it is not as glamorous as it looks! Blogging takes up a lot of time and is a lot of hard work. However, if you love what you do, it is so well worth it. You connect with some of the most amazing people and develop some beautiful friendships. Blogging for me has allowed me to make friends all over the world and speak to some truly interesting people in the beauty industry, and this something I so truly value.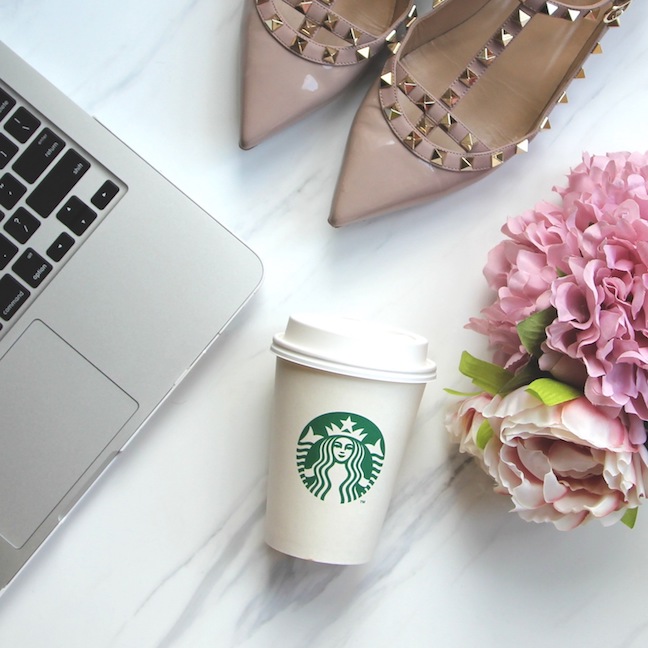 Best advice (about anything) given to you by a fellow influencer/beauty blogger/Instagrammer?
The best advice I have been given is that at the end of the day, it's just social media. I think too often we can sometimes get caught up in the world of likes, comments, and followers and often forget what is right there in front of us.
Can you describe your first beauty memory?
I remember going shopping with my mother for my first foundation. I remember her telling me that I should ALWAYS invest in a good foundation and that I should always look after my skin and foundation just helps to enhance it. My mother took me to a department store at the age of 14 and purchased my first foundation — Chanel Teint Innocence. Her advice has clearly stuck! Whilst I don't use Chanel foundations anymore, I am very picky with what I use.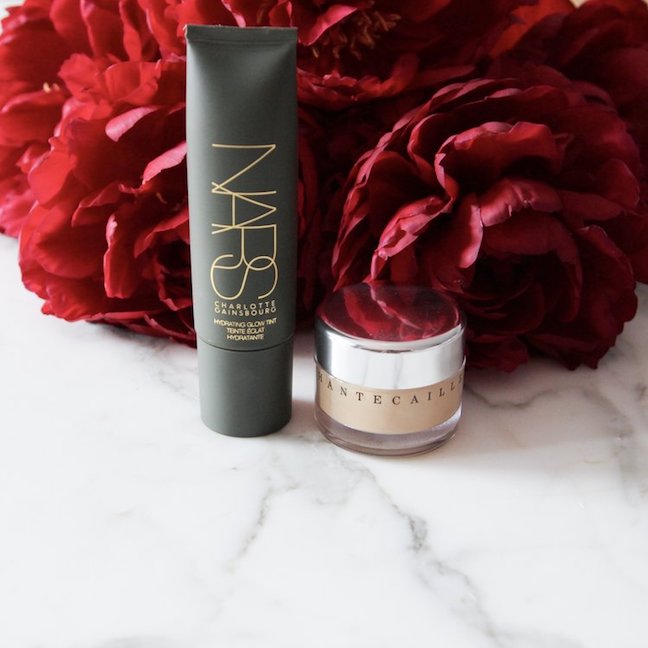 What was your first intro to skincare, makeup, or K-beauty?
My mother first introduced me to skincare. She started off with purchasing me a cleanser in my preteens and told me to use it. As I got older she purchased a Shiseido moisturiser and again stressed the importance of using good quality products to look after and protect my skin, often saying: "You only have one face, look after it." As mentioned earlier, my mum also introduced me to makeup as well, being there to shop for my first foundation.
K-beauty came a little later in life for me, just around two years ago, to be honest! The Instagram skincare community got me on to things such as sheet masks and brands like COSRX. On a trip to Seoul, I really immersed myself in the world that is K-beauty as there was so much to see and play with in stores. The amount of choice available and the scale of what was available was so fascinating and exciting.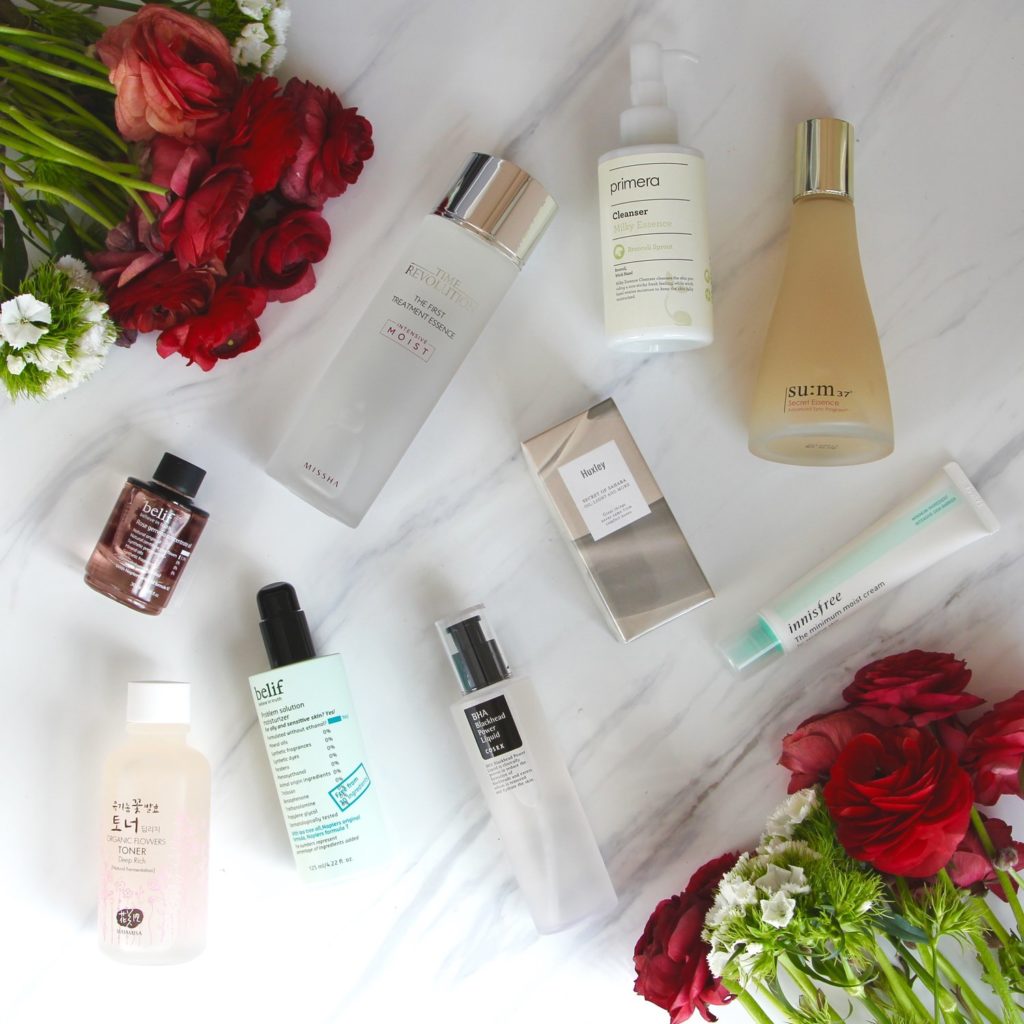 Whose skin, makeup look, or just life in general do you admire and why?
I admire Olivia Palermo's style and makeup look. She always looks so well put together and her skin looks glowing, fresh, and her makeup is never over the top for the occasion. She's gorgeous and has the wardrobe to match.
I also really admire in almost every aspect in life Amal Clooney. What an incredible woman! I admire her intelligence and her contribution to society as a human right lawyer, defending those and finding a voice for those who would not normally have one. She is so well spoken, elegant, and someone that I really do look up to.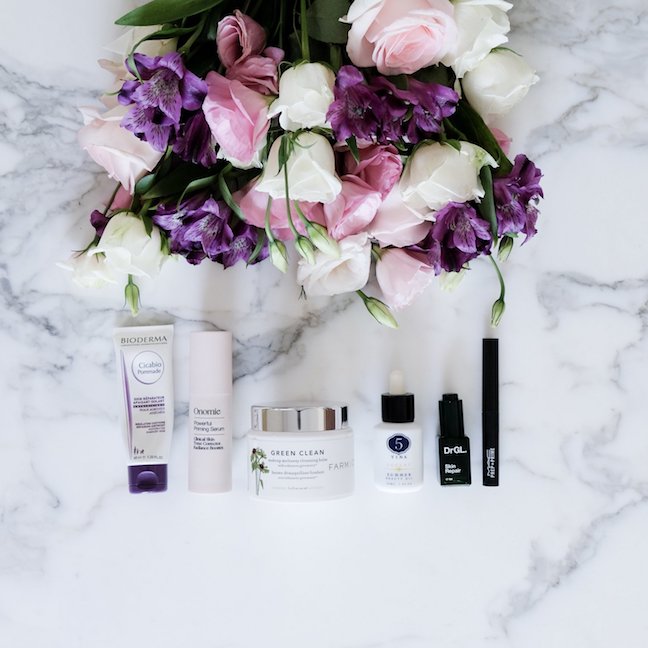 Describe your skincare routine, step-by-step.
These days I am trying to go for a less is more approach to skincare. Key word is "trying."
Mornings for me involve a snooze button, which always makes me that little bit late to get out of bed. I often find that I am rushing. A typical morning for me involves a balanced foaming cleanser or a cleanser that easily emulsifies followed by a hydrating serum. I then also like to layer another serum to "treat" a skin problem I wish to address and finish off with a moisturiser.
My evenings are a little more indulgent, especially on weekends. I love a double cleanse to finish off the day, followed by a masking session. This can be either a sheet mask or a wash off mask (or both!); it literally is up to how I feel on the day. I then apply a hydrating serum followed by another serum to generally to treat a skin issue (these days I am enjoying a mixture of brightening and calming serums). To finish, I love to mix a few drops of an oil with a moisturiser to seal everything in and give my skin that extra boost of nourishment.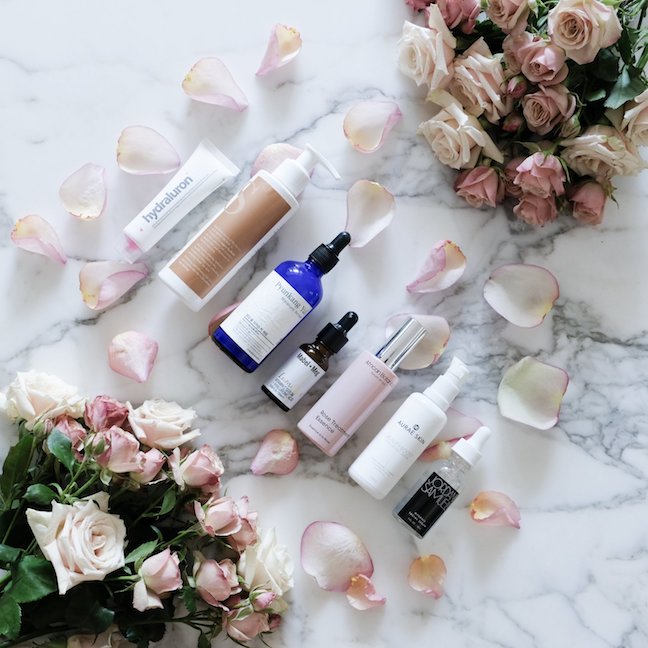 Where and how do you do your beauty routine?
My morning routines are done in a rush in front my dresser or bathroom mirror. I am not great at getting out of bed. In between layering on serums and makeup you will often find me reading texts and emails from overnight.
In the evening, anything goes. Lately I have been enjoying doing my skincare routine whilst reliving the nostalgia of the '90s and watching Dawson's Creek in the comfort of my bed or the sofa. Other times I will complete my beauty routine in between emails and blog posts. No matter how rushed I may be in the morning, I take my time with my skincare routine in the evening. For me it's a great way to unwind and relax for the day.
Do you have any weird, interesting, unique beauty hacks, tips, or secrets that work well for you?
I don't think this is so much weird but I did find it interesting! Recently at my best friend's wedding, the makeup artist taught me a great technique to apply my liquid foundation. She suggested that I tap and press it into my skin (like you would with a serum or oil) to give the skin a natural, luminous glow. I have since used this technique with my Nars Sheer Glow and Koh Gen Do Aqua foundations and have been really impressed with the effect it gives my skin but I also find that my foundation lasts longer too.
What are some of your favorite skincare brands or products and why (both K-beauty and non-K-beauty)?
My K-beauty favorites would have to be the Leaders Insolution Coconut Gel Masks, COSRX Pimple Patches, and the J.One Jelly Pack. The Leaders Masks are hands down some of the best value for money sheet masks out there. They fit well, feel great on, and leave the skin looking amazing afterwards. I love using these on a really hot summers day (the mask itself is made from fermented coconut) as it so soothing and cooling. It is also a godsend for an event as skin looks so fresh, plump and dewy after using this.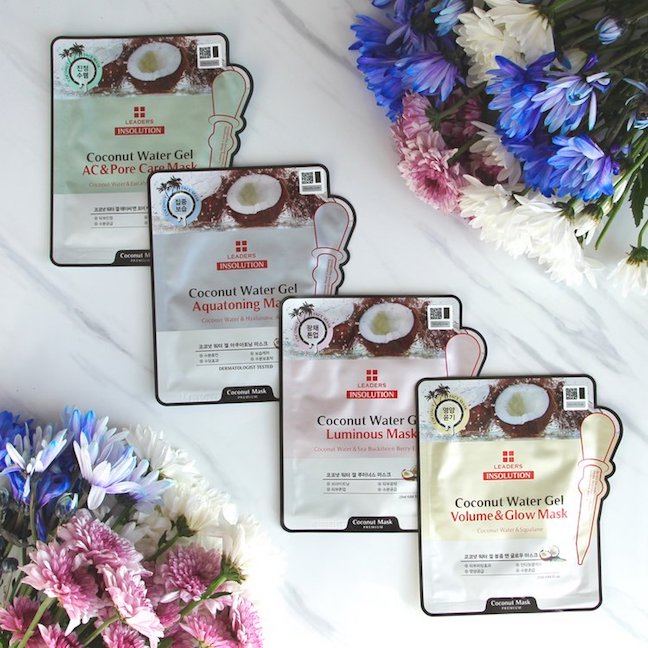 I also really enjoy using the J.One Jelly Pack as an all-in-one primer and hydrator for the skin. This sits so well under makeup, and it helps my foundation stay all day. I find that it gives the skin this gorgeous dewy finish all day and at the end of the day, my makeup still looks fresh.
Finally, the COSRX Pimple Patches are a godsend! I find that when I have a spot, these little patches are the best way to help a spot heal; normally a pesky pimple is reduced dramatically overnight when using one of these. I think these are a must-have in anyone's arsenal.
My non-K-beauty favorites would have to be the African Botanics Resurrection Cell Recovery Serum and Jordan Samuel Skin's Plie Cleanser. I rave about the African Botanics Serum constantly as my skin loves this — it's calming and soothing and leaves my skin looking great the next morning. My skin over time really responds well to this, too — it's healthier and brighter.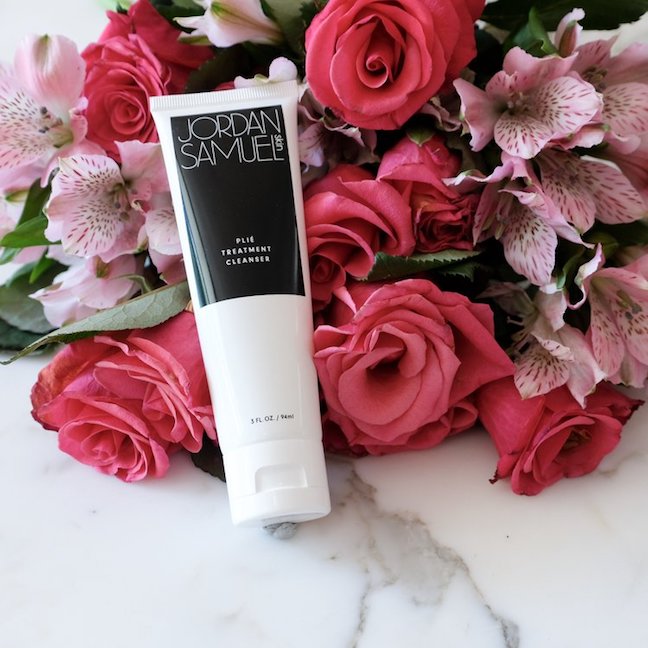 The Jordan Samuel Skin Plie Cleanser is an absolute favorite of mine as it just destroys makeup without being harsh to the skin. I don't need to work this balm cleanser at all as makeup just comes off so easily.
If you had to recommend 1-3 beauty products for a K-beauty newbie, what would they be?
Oh, I absolutely love this question! It is one I often get asked by my family and friends. If I had to recommend three K-beauty products, they would be:
COSRX Low pH Morning Cleanser: I often recommend this as usually many people are using really harsh cleansers. I find that this is a gentle and simple formulation that almost anyone can use. It's also very affordable, so great for someone just getting into the world of K-beauty.
A good sheet mask: I couldn't just recommend one as half the fun of sheet masks is discovering what works best for your own skin and skin type. There are also so many out there to discover as well. Overall, a good selection of sheet masks are a must-have for any K-beauty newbie. My favorites come from Papa Recipe, Leaders Insolution, and JayJun.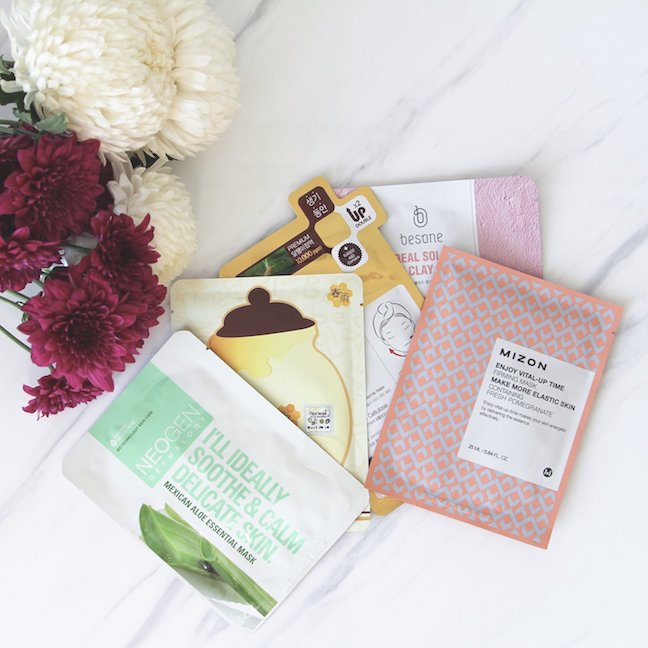 Sunscreen: If there is one thing that I am thankful for, it's the vast variety of cosmetically elegant sunscreens that are available in Asia, especially in Korea. I find that sunscreens available on the K-beauty scene are lightweight, breathable, and do not leave a white cast on the skin. Due to the rapid technology in the beauty industry, there are so many advanced UVA/UVB filters available in Korea, which is what makes their sunscreens so lightweight yet highly protective.
What do you think is the biggest fallacy or misunderstanding about Korean beauty?
That every day is a day of 10 to 12 steps! It really isn't! A lot of the steps are things that one would normally do two to three times a week, like masking and exfoliating. Realistically, it is a much shorter routine, and you do not need to complete so many steps on a daily basis. Focus on what you want to target and treat and adapt concepts of the routine to your own daily regimen.
A recent "aha!" moment in your beauty regimen?
I have been trying to keep my routines a little more simple so I have a great grasp on what products are working for me. My morning generally contains three to five products and my evening are a little more extravagant. However, I am trying not to apply seven different serums on my face as I really want to target certain skin concerns (PIH) and see what is really working for my complexion.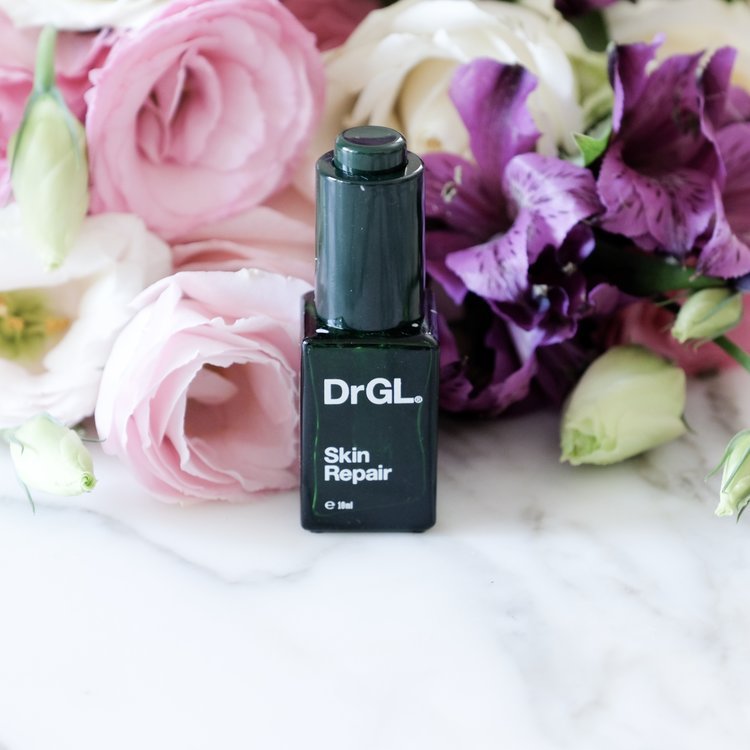 Biggest self-care indulgence?
I love a good triple masking session whilst binge watching a great TV show or a fantastic chick flick. These days I am finding myself watching episodes of Dawson's Creek or catching up on the latest UnReal.
If you could take one beauty item and one fashion item to a desert island, what would they be and why?
Fashion item: I love a good black T-shirt dress. It's functional, comfortable, and something I can dress up or down (but I won't need to do that on a desert island).
Beauty Item: Sunscreen, for obvious reasons! It will help protect my skin and also can double as a moisturiser if I pick my formulation well!
If a beauty fairy appeared in front of you and offered you one imaginary beauty product, what would that product be and why?
I would love something like a magic beauty eraser that when applied over an area of concern (think spots or any patches of pigmentation) it will disappear instantly. I don't think anything like this would ever exist, but if I did, I would pay top dollar for something along those lines.
Do you have any questions for Fiona? Ask them here!
All photos courtesy of orchids&peonies.
---
Author: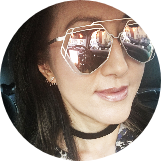 ANNA PARK
She may have started her career as a lawyer, but Anna found her true calling long before that, while poring over the beauty editorials and skincare how-to's in teen magazines. Sure, the ladies at the Estée Lauder counter may have scoffed at her when she asked for an eye cream at the age of 16, but hey, she was just ahead of her time. Today, Anna is a beauty editor, obsessing over skincare ingredients and the Oxford comma. Follow her travels on Instagram at @annanymity.
---
Comments