TrendsOnTap: 3 Beauty Tech Innovations Spotted at Cosmoprof 2018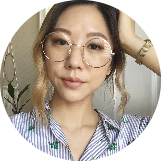 Ruth Kim
Aug 19, 2018
---
What do you get when you take a beauty-obsessed team to one of the largest beauty conventions in the heart of Sin City? Loads of samples, a ton of beauty inspiration, and (admittedly) one too many glasses of wine, natch. The Beautytap LA team embarked on a short two-day, one-night trip to the land of luck and lust to discover the latest and greatest beauty trends and innovations that the world has to offer. Here, our most notable finds.
---
Whenever I walk into a Sephora, I can't help but feel a little overwhelmed at the sheer volume of various brands and products on the shelves, in beautiful packaging and illuminated by fluorescent lighting, all clamoring to get my attention. Take that feeling and magnify it by about 100x, and that's Cosmoprof. Over 1,000 exhibitors and 30,000 attendees, Cosmoprof Las Vegas 2018 featured an array of beauty packaging manufacturers, distributors, up-and-coming brands from the world over, and more.
Of course, we naturally gravitated towards the various Korea sections throughout the convention, making a beeline (pun very much intended) to our favorite honey-infused brand Papa Recipe, oohing and aahing at the pearlescent and gold hydrogel masks by "SOKO-forward skincare brand" Oh K!, and finding haven at the Jeju-based Korean beauty brand Jeju:en.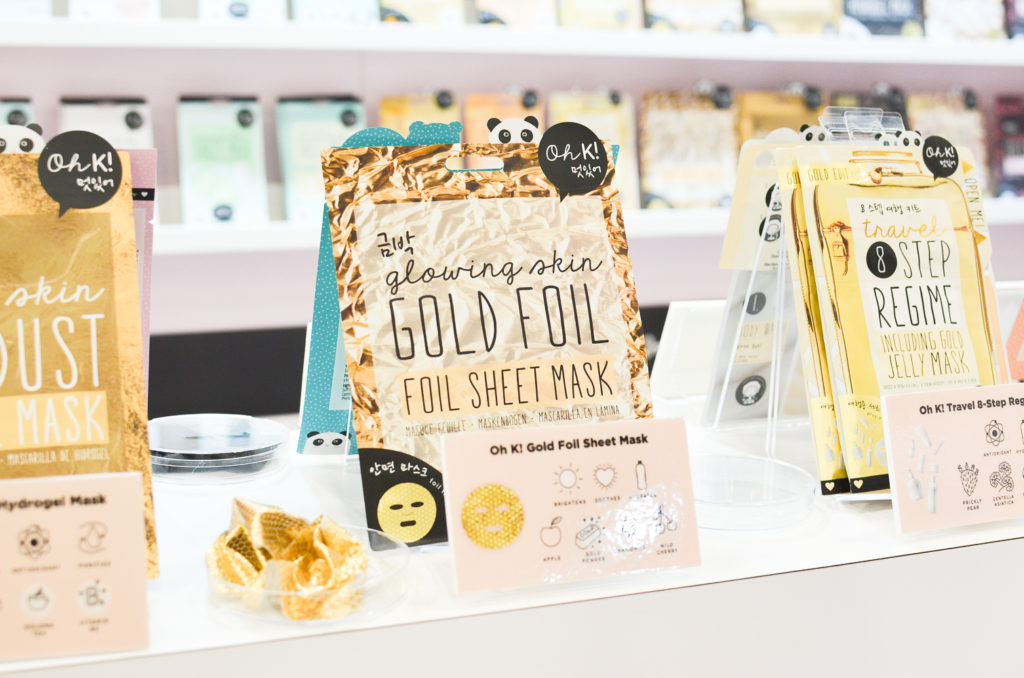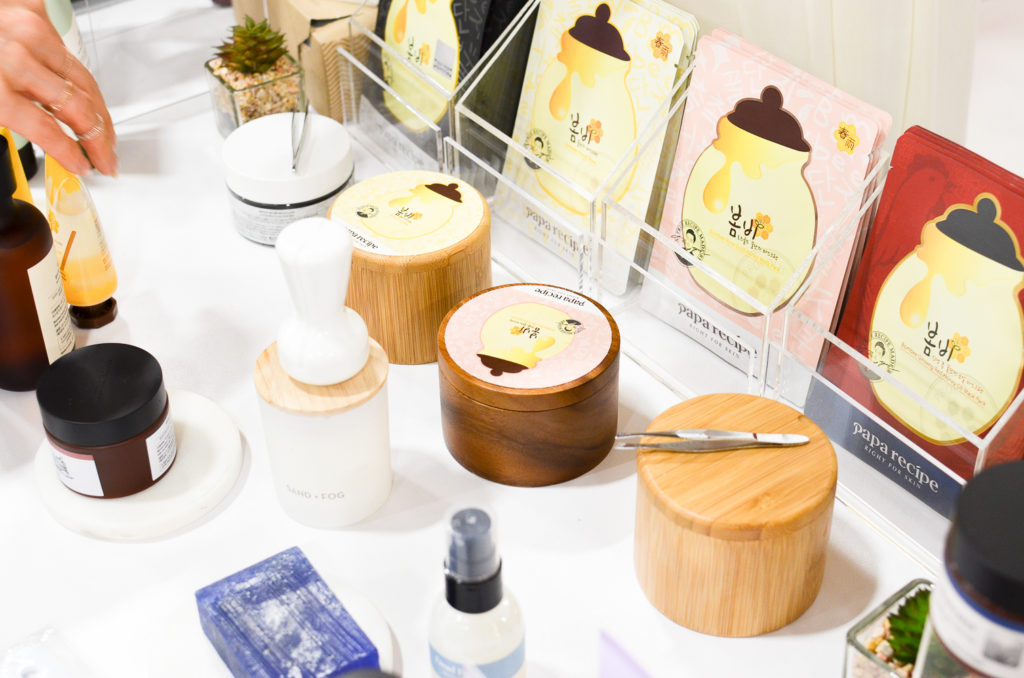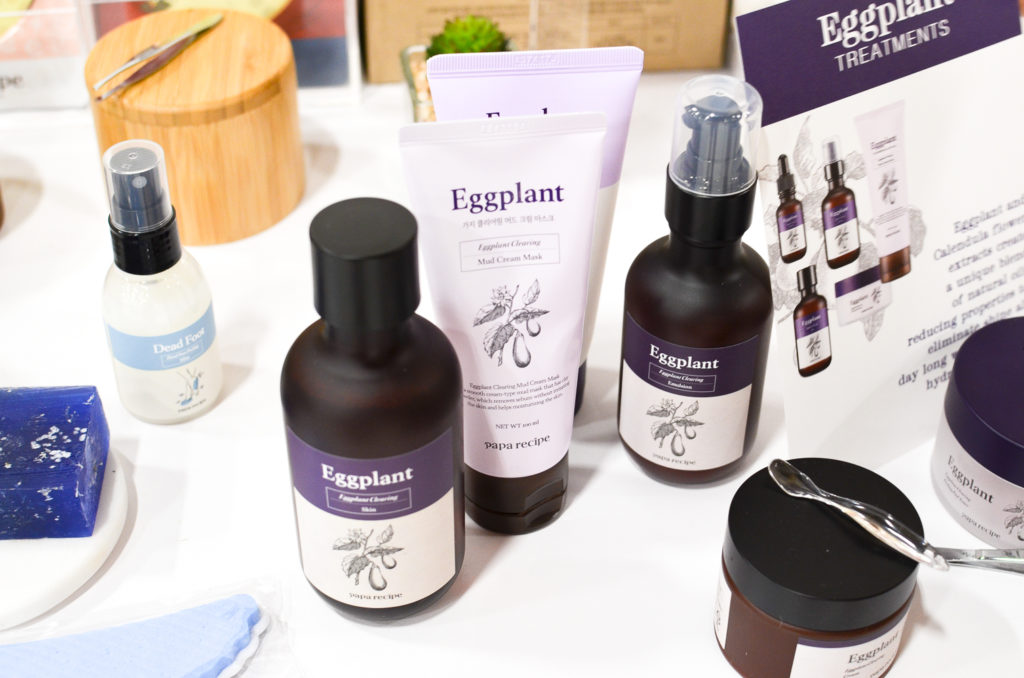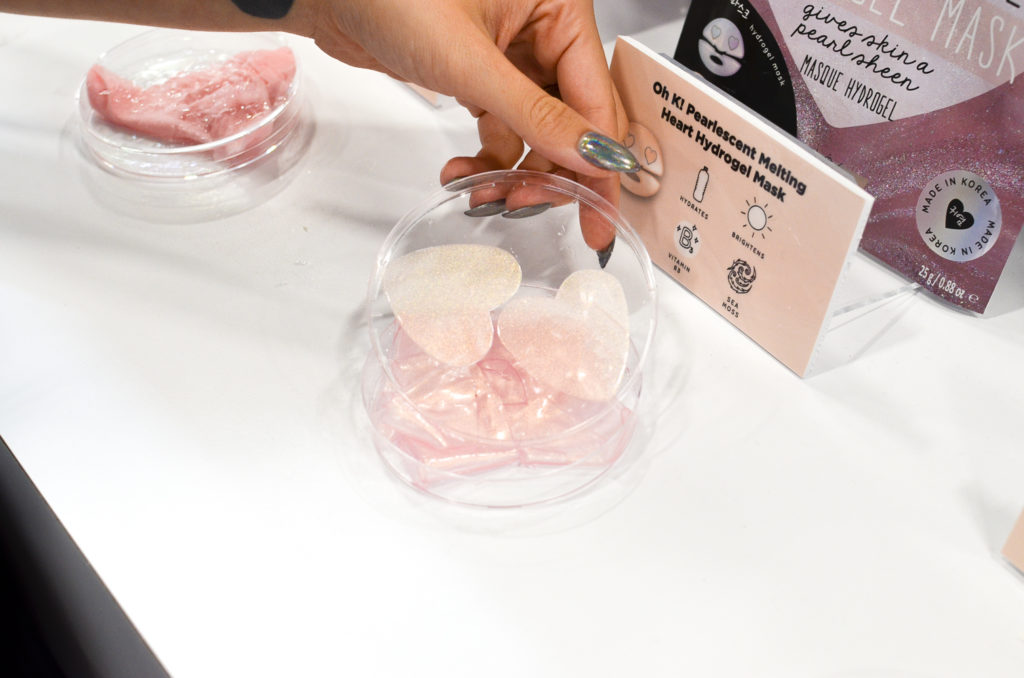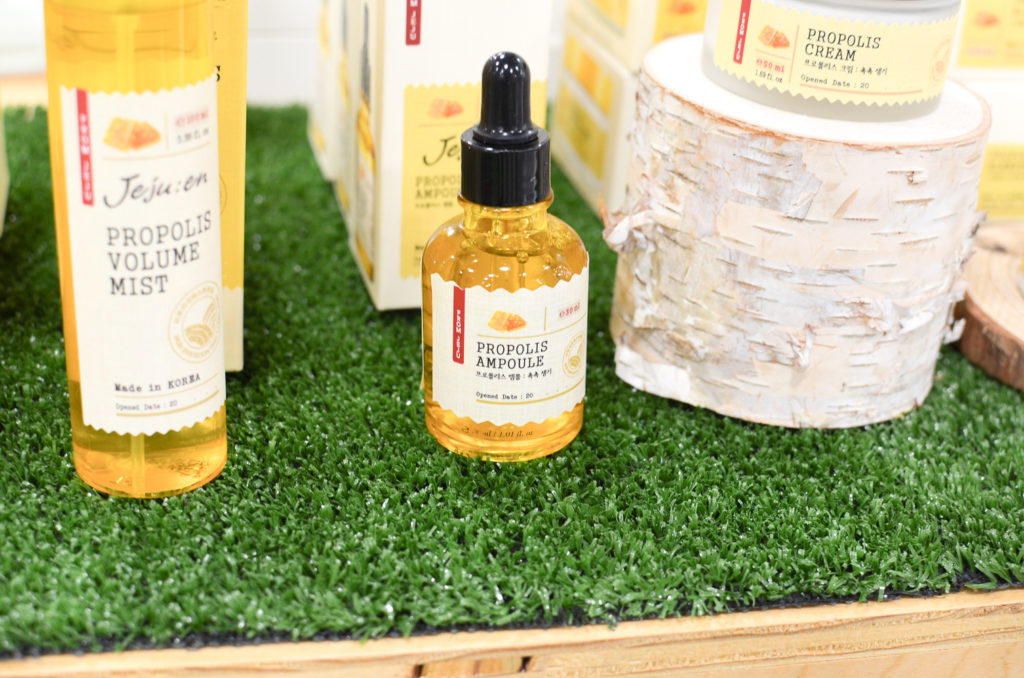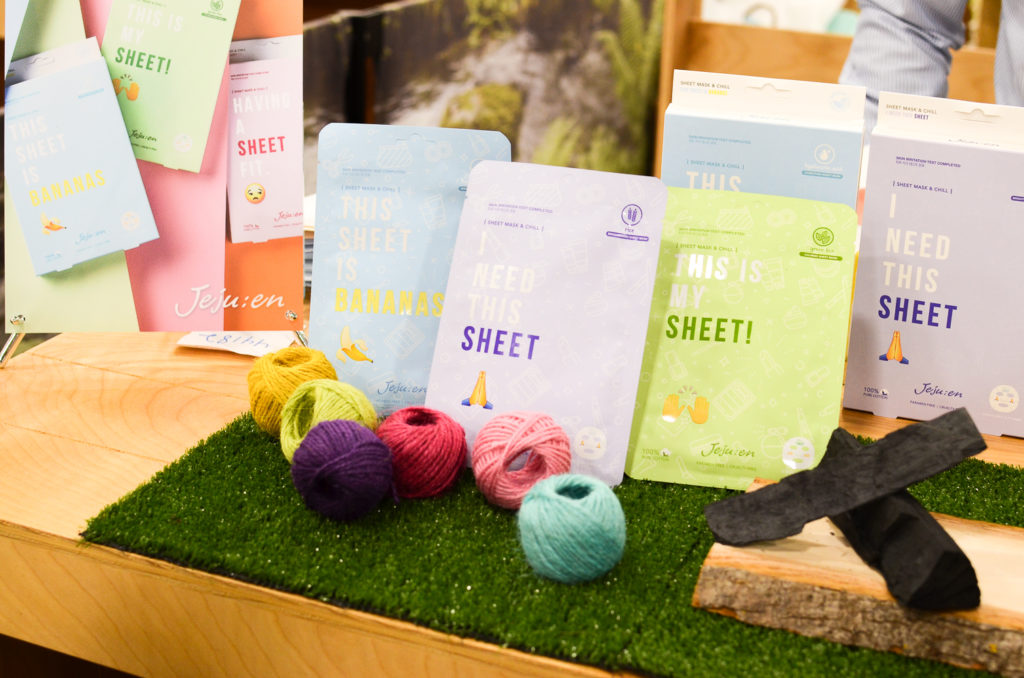 While we loved ogling at unicorn and holographic creams, we found ourselves more drawn to and intrigued by the innovative technology out on the market. From DIY sheet mask makers to high-tech skin analyzers (that also made us seriously analyze our life choices), here are three of the most interesting tech-y finds from Cosmoprof.
Maskerade
Ever wanted a mask made of ingredients straight out of the fridge? Try Maskerade. Retailing at $149, this face-steamer-meets-DIY-mask-maker lets you be the mad scientist and create gel masks that target your specific skin needs. Check out our video below of the process:
The entire mask-making took about 10 minutes, and the mask liquid set fairly quickly into its final form. You can use any type of juice from fruits and veggies, wine or yogurt — as long as it's in liquid form. Our Editor in Chief Anna found that the gel masks adhered pretty well onto her hand and didn't slip and slide as easily as we had imagined.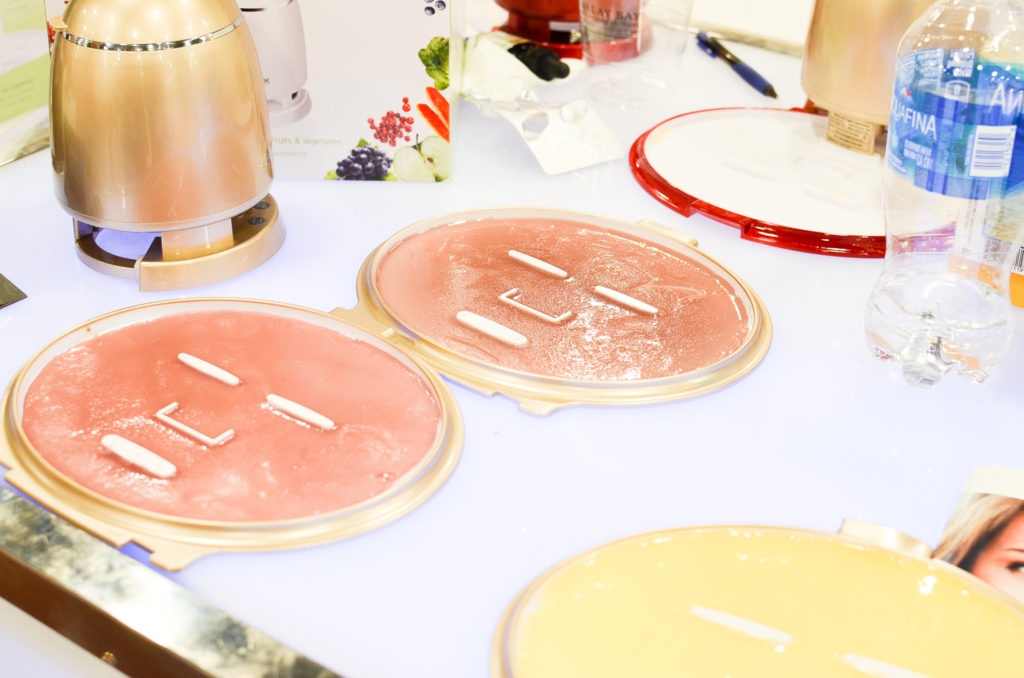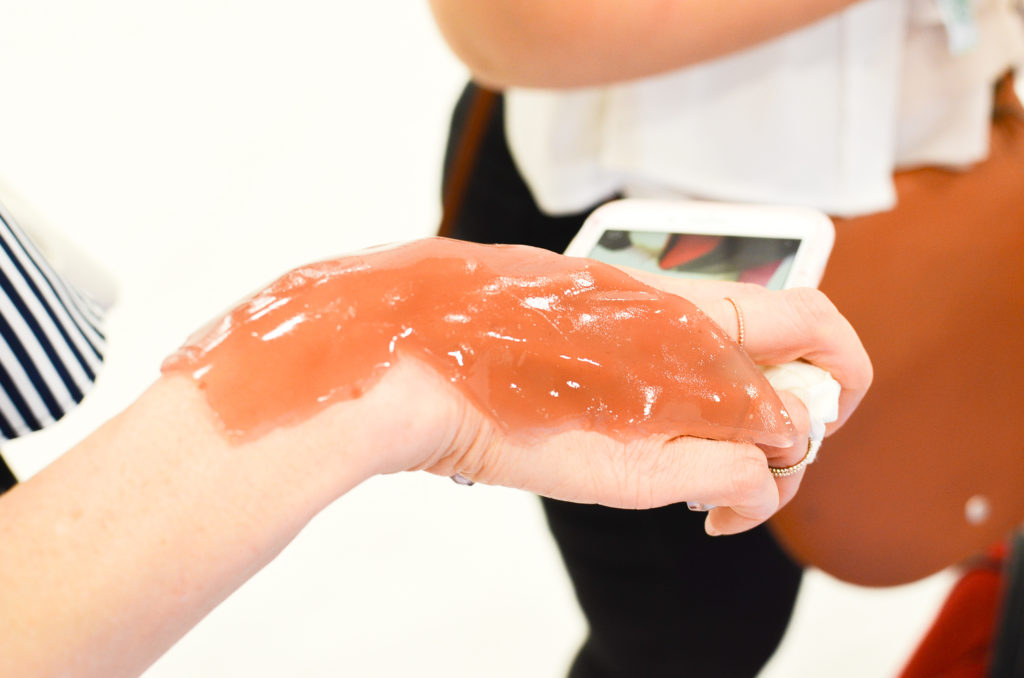 Obviously, the mask's quality depends on the quality of the ingredients you put into the machine; generally, hydrogel masks are great for applying after your serum and ampoule steps as they help to press all of that goodness into your skin and promote absorption. While it's not the most necessary to have on every vanity, we think it's definitely an interesting piece of technology to play around with at a beauty store or sauna.
LUMINI AI Skincare Assistant 
Our favorite piece of technology at Cosmoprof this year was the LUMINI AI Skincare Assistant. Created by lululab, a spin off company from Samsung Electronics, LUMINI was founded by CEO Yongjoon Choe, who discovered that, through his studies at Cornell University and Harvard Medical Hospital, "there was no way to check for impending facial skin troubles or objectively measure the seriousness of already-existing problems." That's why he and core members from Samsung's C-Lab formed lululab to create LUMINI, a device that captures a photo of your face, analyzes and assesses skin age and skin features (including wrinkles, pores, redness, pigmentation, sebum, and acne) and also recommends skincare products for your skin.
Although we feel that our skin age couldn't be 100% scientific (especially when we were asked to input our birthdates, and our skin ages differed for each person in just 12 hours), other assessments, such as predicting potential pimples and revealing underlying melasma, seemed to show pretty accurate results.
Check out Director of Marketing Jude's skin analysis below:
Dry Masks
Self-proclaimed as the "new millennials frenzy," Dry Masks (created by Canada-based company Biomod, the only ODM for dry masks worldwide) are a dry-to-the-touch sheet mask that boasts a high percentage of active ingredients (think hyaluronic acid, botanical extracts, lipids and the like) as well as "re-lipidating properties," which essentially means the mask moisturizes the skin barrier through a slow, prolonged release of the active ingredients. Since there is no water in the sheet mask, these ingredients don't evaporate as quickly and is supposed to continue seeping in and nourishing the skin for six to eight hours after removal of the mask.
Check out Biomod's tutorial on the twice-reusable dry mask below:
At the booth, Biomod had tiny dry mask samples that we could test on our hands; EIC Anna placed one on the back of her hand, and after a few minutes, she removed it and saw that the mask had left a glowy imprint. "It feels like after you've applied a facial oil and it's absorbed a bit," she said.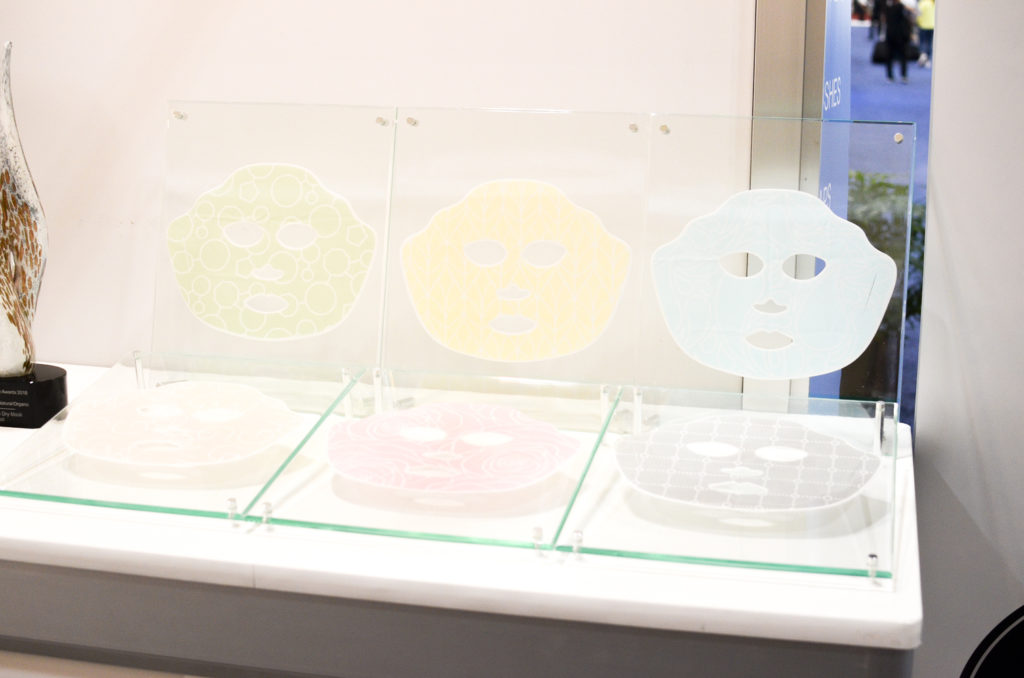 What cool beauty tech innovation do you wanna try? Let us know in the comments below!
---
Author: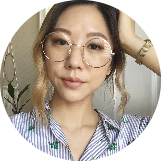 Ruth Kim
Ruth is a 20-something creative with a fixation on black coffee, black boots, and the beautiful black hole that is all things K-beauty. A Southern California native, she loves to share her current skincare favorites and lifestyle inspirations on her Instagram @ruthhlesslyy.
---
Comments