Which Are You: Song Hye Kyo in 'Encounter' or Park Shin Hye in 'Memories of the Alhambra'?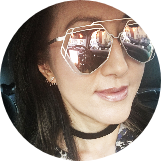 ANNA PARK
Jan 10, 2019
---
OK, it's fantasy time. We compare the two hottest stars of the two hottest dramas rn and dream about which one we're more like. Let's break down their beauty looks and which look resonates more with you!
---
They're two of the hottest Korean actresses today, starring in two of the hottest Korean dramas rn. Memories of the Alhambra, starring the girl-next-door beauty Park Shin Hye, is airing on Netflix, with two episodes dropping every week. Encounter (also known as Boyfriend) stars the perennially ageless Song Hye Kyo and is available on Viki.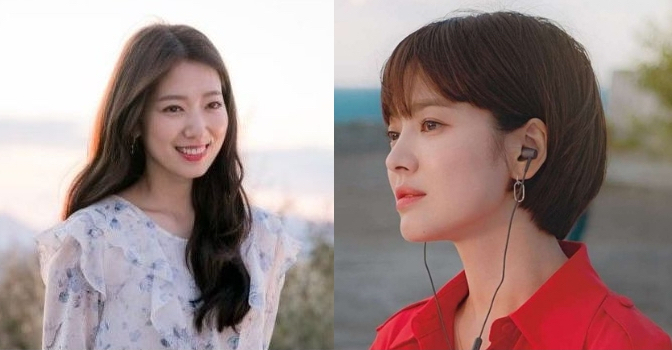 Other than the fact that each drama features a multi-millionaire CEO and an everyday plebeian (though bravo for making Song Hye Kyo the CEO in Encounter), as well as the age gap between each of the two lead couples (a stunning 12 years between Song Hye Kyo, 37, and Park Bo Gum, 25; and eight years between Park Shin Hye, 28, and Hyun Bin, 36), the two dramas have vastly different storylines.
In Encounter, Song Hye Kyo plays Cha Soo Hyun, the daughter of a powerful politician who divorces her chaebol husband after an arranged marriage. On a business trip, she has a chance encounter with Kim Jin Hyuk (Park Bo Gum), who is backpacking through Cuba, and they end up wandering the back streets of Havana together for a night. On their return to Korea, however, their very different lives intertwine once more.
Hyun Bin is Yoo Jin-woo in Memories of the Alhambra, the CEO of an investment company who is lured to Granada to obtain a groundbreaking AR (augmented reality) game from Jung Se-joo (EXO's Chanyeol). In order to buy out the game, he realizes he has to persuade Se-joo's legal guardian and older sister Jung Hee-joo (Park Shin Hye), the hardworking owner of a crumbling hostel in Granada, whom he antagonized during his stay there. But a glitch in the AR game threatens not just the deal but the very life of Jin-woo, and it's a race against the clock to find Se-joo.
What's interesting about these two trending dramas is the contrast and similarities between their two leading ladies. Both are highly regarded natural beauties who have made a name for themselves in their fields. Park Shin Hye made her first major K-drama appearance at the age of 13 in Stairway to Heaven, while Song Hye Kyo made her small screen debut at 15 in First Love. Both have starred in a number of top Korean dramas, including Descendants of the Sun, Pinocchio, The Heirs, and Full House. And both are linked to fellow K-celebs (Song married former DOTS co-star Song Joong-ki last fall; Park is dating actor Choi Tae-joon), making them paparazzi fodder for the media.
It just so happens that both women are also ambassadors for AmorePacific brands — Song was just announced as the face of luxury K-beauty brand Sulwhasoo last year (she "graduated," one could say, to the more sophisticated AmorePacific brand after being the face of Laneige for a decade), while Park has been representing Mamonde since 2014. And while both brands are focused on ingredients from nature (Sulwhasoo on traditional hanbang; Mamonde on flower-based ingredients), Sulwhasoo is aimed at a more high-end audience while Mamonde appeals to millennials in both price point and aesthetic.
 

View this post on Instagram

 
 

View this post on Instagram

 
Similarly, Song's character in Encounter is decidedly high-end. As the CEO of an international hotel chain and daughter of a powerful politician, she dresses the part but has never felt "free," as evidenced by her obsession with eating ramen at a rest stop. (She's told she can't because of the paparazzi.) In contrast, Park's Hee-joo can eat all the ramen she wants (it's free at her hostel), as long as she can manage to keep the hostel running and pay off her debt.
https://www.youtube.com/watch?v=Oa6WNthf5r8
So with these two hot dramas starring two of the hottest actresses, we wondered: Which type are you? Who do you identify with the most? Or who would you want to be?
To help you make this choice, we analyzed the beauty looks of the two actresses. So take a look and let us know which character you identify the most with: Song's seemingly cold but sophisticated CEO or Park's warm, guileless hostel owner.

The lips
Perhaps the most talked about in any Korean drama: What lip color is she wearing?
In Encounter, Jin Hyuk gifts Soo Hyun a Sulwhasoo lipstick for her birthday. As soon as the episode aired in Korea, the lipstick immediately shot to the top of the search list on Naver, Korea's main search engine.
Turns out it's the Sulwhasoo Essential Lip Serum Stick in No. 4 Rose Red. Flush with camellia oil (a Beautytap editor fave) and safflower complex, the Serum Stick is more a lip treatment infused with moisture-rich color. According to the brand, the Serum Stick provides a double dose of oil and water to treat all sources of dryness. It gives lips a soft, plush look as it helps firm and plump with anti-aging ingredients.
As for Park's lip color in Memories of the Alhambra, she wore a variety of shades of Mamonde's line of lip colors, including the Mamonde Creamy Tint Squeeze Lip in 3 (Nectar Coral), the Creamy Tint Color Balm Intense in 19, and the Creamy Tint Color Balm Intense in 4 Bouquet Rose. The Creamy Tint Color Balm provides more intense color payoff and a velvety finish for a perfectly modern look without the sometimes harsh look of a matte lip.
So which are you? More Sulwhasoo Essential Lip Serum Stick or a Mamonde Creamy Tint Color Balm Intense? It's the difference between a lip product that delivers anti-aging nourishment while adding MLBB color versus a fun, youthful, bold color-in-a-stick for on-the-go application. Which do you prefer?
Speaking of lips (and spoiler alert!), here are some bonus clips of the much anticipated kiss in each of the dramas.
The skin
Of course, no discussion of Korean drama beauty is complete without analyzing the skin. Korean actresses have such seemingly flawless complexions, and we want to know what they're wearing.
For Song, it's likely she's wearing Sulwhasoo's new Sheer Lasting Gel Cushion, a cushion compact with a semi-matte finish and gel texture.
Of course, great skin starts with good skincare, so Song naturally turns to Sulwhasoo for her routine. In Hong Kong last fall, she talked about her skincare routine. She starts with the Concentrated Ginseng Renewing Water, then the Concentrated Ginseng Renewing Serum and the face cream. Interestingly enough, she'll finish with a sheet mask. (Perhaps the Concentrated Ginseng Renewing Creamy Mask, which is meant to be applied in your cream step.)
For Park, she says that she uses sheet masks on a daily basis when she's on set because her skin gets so dry from lack of sleep. She also likes Mamonde's Calendula Essence and Toner, as well as the Mamonde Moisture Ceramide Cream.
Of course, her base product of choice is the Mamonde Cover Powder Cushion.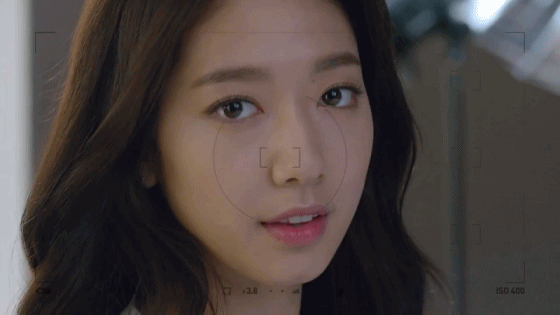 View this post on Instagram

 
While both women follow a multi-step routine of cleansing, toner, essence or serum, and face cream, they differ in their approach to sheet masks. Park prefers to douse her skin in a sheet mask every single day, while Song uses a pricier alternative as her finishing cream step. What about you? Are you more of a 1-day-1-pack sheet masker or do you prefer to treat yourself to a luxe version on special days?
The hair
Last but certainly not least, we have to talk about the hair. I mean, Song Hye Kyo and Park Shin Hye are renown for their lush locks, with a myriad of YouTube tutorials on how to achieve each hair look every time they star in a K-drama.
And their hair got no less attention in their latest dramas. Song, a spokesperson for Dyson hair in Korea, created a media sensation when she was first spotted with her sleek chin-length bob and fringey bangs while filming Encounter. The sleek, sophisticated 'do is a perfect symbol of the tightly controlled environment that her character is trapped in.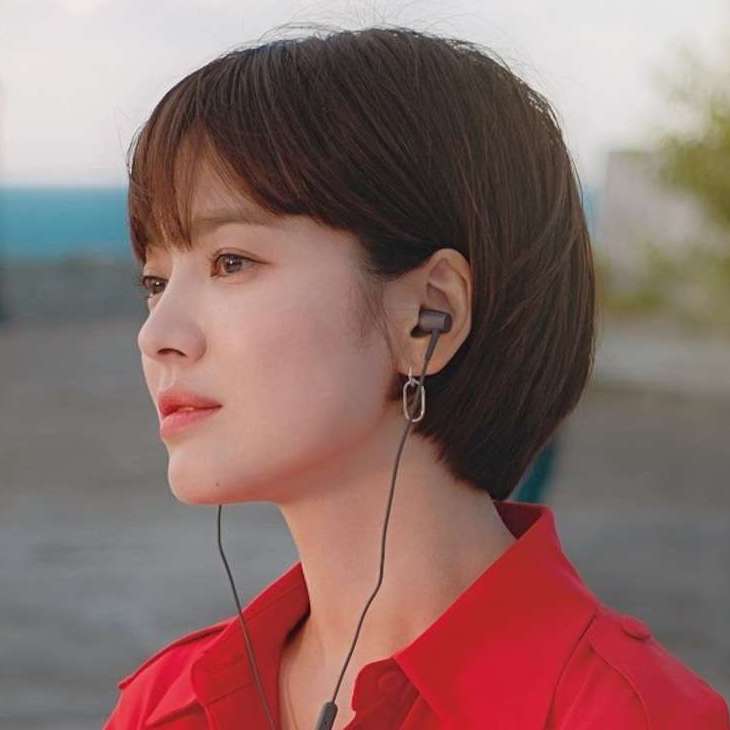 Park, on the other hand, sports a more carefree look, with long beachy waves that often look I-woke-up-like-this. While Park's shower scene with the prominently placed Ryo hair products (Ryo is also an AmorePacific brand) sparked some serious side-eye at the blatant PPL (product placement), regardless, there's no doubt we all want what they're using if that means we can get their hair.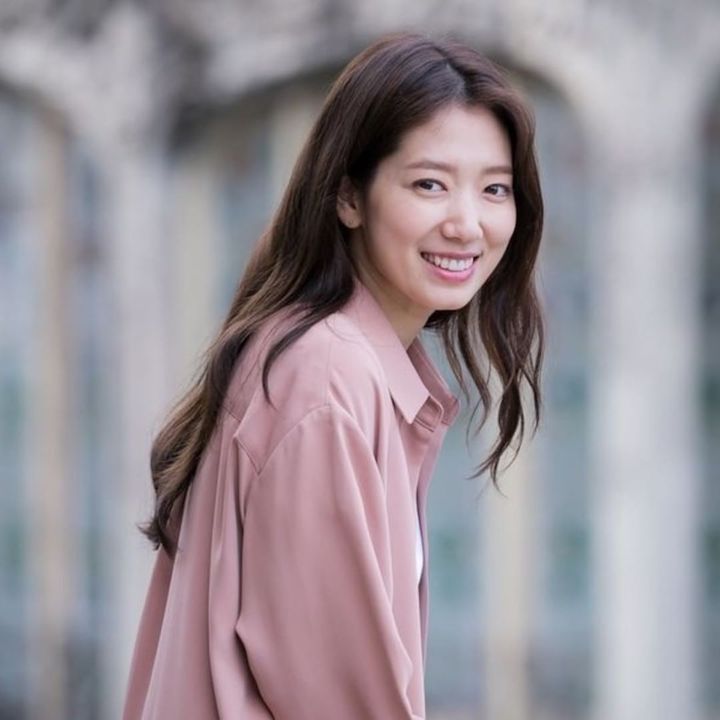 So which are you? Long, lush, and a little unkempt à la Park? Or the newly sleek, chic, and shorn Song Hye Kyo?
And overall, are you more the Sulwhasoo-CEO-chic type or the free-spirited natural beauty type? Let us know where you fall (or which you aspire to be)!
Bonus: Check out this cute outtake from Encounter:
 

View this post on Instagram

 
---
Author: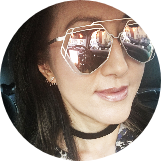 ANNA PARK
She may have started her career as a lawyer, but Anna found her true calling long before that, while poring over the beauty editorials and skincare how-to's in teen magazines. Sure, the ladies at the Estée Lauder counter may have scoffed at her when she asked for an eye cream at the age of 16, but hey, she was just ahead of her time. Today, Anna is a beauty editor, obsessing over skincare ingredients and the Oxford comma. Follow her travels on Instagram at @annanymity.
---
Comments