Always Bee My Baby: A Review of COSRX's New Propolis Products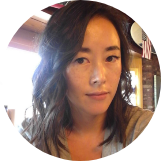 Jude Chao
Nov 27, 2019
---
The cult fave brand seems to be dropping new products every week, but does newer mean better? For the new COSRX propolis line, apparently so. Jude Chao reviews.
---
Change comes to all brands over time, even those that were beloved just as they were, like COSRX. Sometimes brands evolve, retaining their core concepts while expanding their product lines. Sometimes they begin reaching in entirely new directions.
COSRX has done both. In my review of their Balancium Comfort Ceramide Cream, I lamented the brand's decision to add fragrant essential oils to their product. EOs are known irritants for many people's skin, and the addition of bergamot oil to the cream struck me as a move away from COSRX's founding philosophy, which was to produce practical, high-performance products with minimal ingredients, making them suitable for sensitive skin without sacrificing performance.
I'm happy to find that with the release of their new propolis products, COSRX has delivered new offerings while going back to their core concept. No bergamot oil here!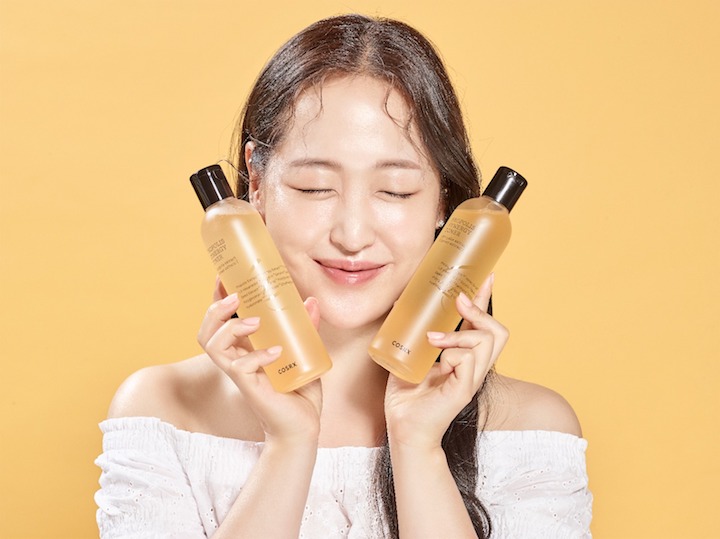 What can bee products do for your skin?
I've loved honey, propolis, and royal jelly skincare for years. They were among my first favorite skincare ingredients, and for good reason.
All produced by adorable fat bees working hard in the fields and hives, honey, propolis, and royal jelly can be fantastic for skin. All three have antibacterial, anti-inflammatory, and wound healing potential. Honey, as I wrote on my blog back in 2015, is "a potent natural moisturizer packed with skin-friendly humectants, emollients, proteins, amino acids, vitamins, minerals, and antioxidants." Propolis, meanwhile, brings my skin a glow that few other ingredients can match.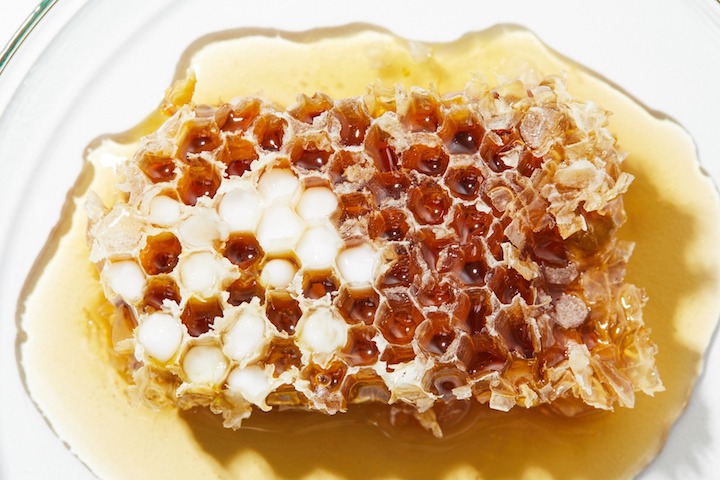 COSRX's past use of propolis has generally impressed me. I credit the propolis in the Natural BHA Skin Returning A-Sol with rapidly shrinking any surprise pimples I get, especially those big, hard, throbbing ones that pop up under the skin and otherwise cause days of pain and swelling. The propolis in their honey-free Ultimate Moisturizing Overnight Honey Mask calms my skin when it's irritated. And while the Propolis Light Ampule doesn't give me quite the same glow as the old LJH Vita Propolis Ampoule, it does deliver a dose of soothing propolis in a smooth, hydrating gel consistency that my skin enjoys.
This past history suggests the brand knows what it's doing when it comes to bee ingredients, so when my old friend Hye-Young over at COSRX offered to send me their new Full Fit propolis line, I jumped at it! Here are my impressions so far.
COSRX Full Fit Propolis Synergy Toner
This was the product I was most excited about. I don't think I've ever used a propolis toner before. I'm also a giant ho for a good hydrating toner. Hydrating toners are one of my favorite steps in my routine, for the way they quickly plump up my skin while leaving it feeling soft and free of heavy residue. Also, look at this ingredients list:
 COSRX Full Fit Propolis Synergy Toner ingredients: Propolis extract (72.6%), honey extract (10%), butylene glycol, 1,2-hexanediol, glycerin, betaine, cassia obtusifolia seed extract, panthenol, polyglyceryl-10 laurate, polyglyceryl-10 myristate, ethylhexylglycerin, sodium hyaluronate, hydroxyethyl acrylate/sodium acryloyldimethyl taurate copolymer, caprylic/capric triglyceride
A large amount of propolis extract, a good amount of honey extract, and no fragrant essential oils? I'm IN.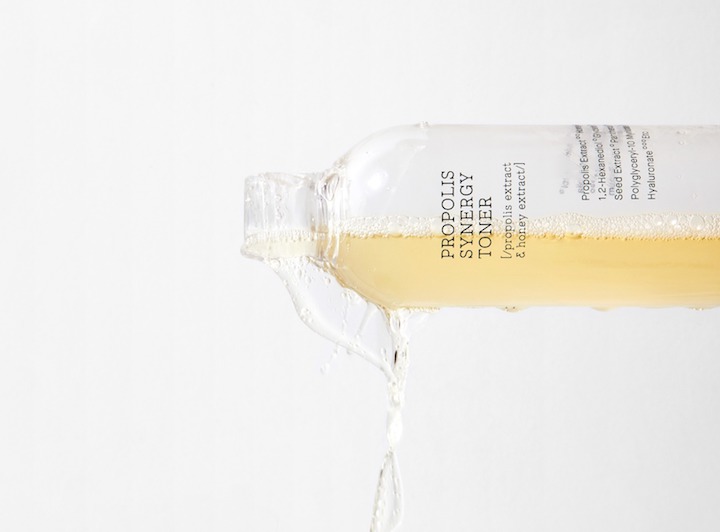 Happily for me, the Propolis Synergy Toner is exactly what I'd hoped it would be.
It has that classic hydrating toner feel: thicker than water but thinner than a serum, with plenty of slip to help it glide smoothly over skin. It sinks into my skin quickly and instantly quenches even the thirst my face feels on a super dry Santa Ana winds day.
(Yes, I'm aware that I complain about the Santa Ana winds a lot. If you had to suffer through multiple days in a row of these winds forcefully sucking the very life force out of your skin from dawn to dusk every time you leave the house, you'd hate them, too.)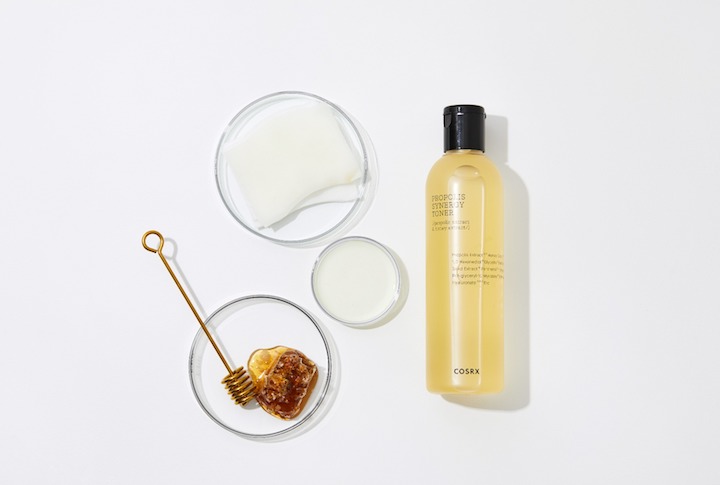 Even better than the basic hydrating toner benefits that the Propolis Synergy Toner provides are the benefits of the propolis and honey in it — these ingredients aren't added to this product simply for the label claims. When I use this as my only step before moisturizer in my morning routine, my skin stays noticeably smoother and calmer throughout the day. This toner adds that very particular weightless but substantial moisture that perfectly enhances a lightweight and fast-drying day cream.
Also, it doesn't smell like anything.
I love it.
COSRX Full Fit Propolis Light Ampoule
Ooh, they fixed the spelling! The older packaging for this product spelled it "Ampule," which gives both me and my spellcheck fits.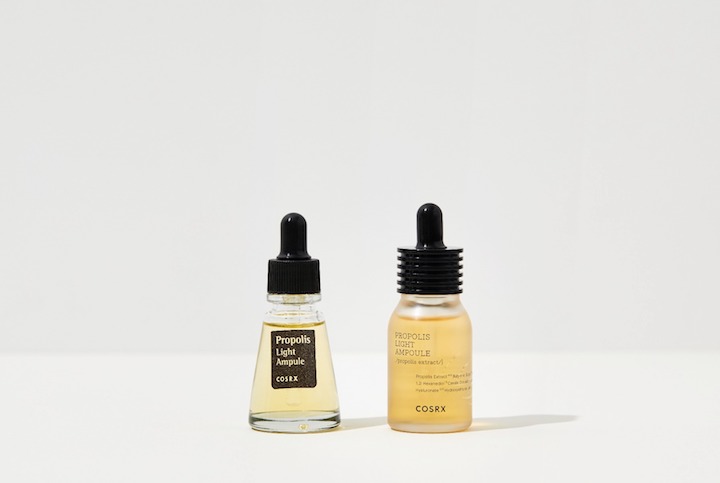 Packaging is the only thing that seems to have changed for this particular product, which COSRX has been producing for a few years now. Based on the ingredients, it's the same product. Here are those ingredients:
 COSRX Full Fit Propolis Light Ampoule ingredients: Propolis extract (83.25%), butylene glycol, glycerin, betaine, 1,2-hexanediol, cassia obtusifolia seed extract, sodium hyaluronate, hydroxyethylcellulose, carbomer, panthenol, arginine
As you can see, the ingredients for the ampoule bear a striking resemblance to the ingredients for the toner. Interestingly, however, while the ampoule contains a higher concentration of the propolis than the toner, I find its performance to fall a bit short of that earlier step product.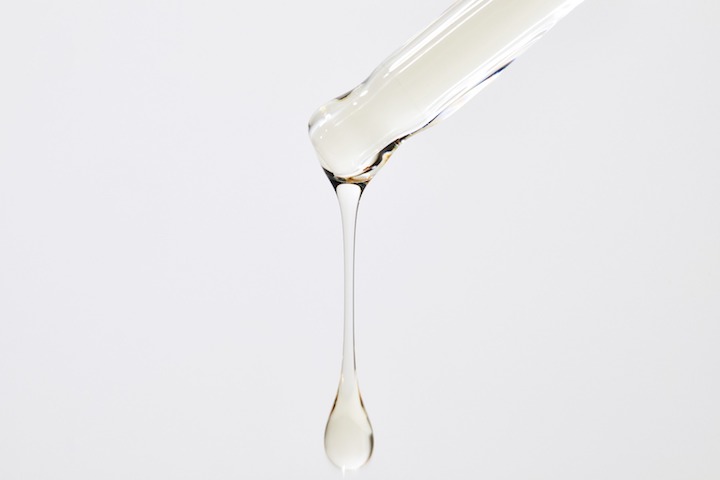 The Propolis Light Ampoule isn't a bad product by any means, at least not for me. This thick but quick-absorbing gel has a pleasantly substantial consistency and skinfeel, and, once again, it doesn't smell like anything, which is a major plus. But while it delivers some redness reduction, it doesn't quite perform at the level of the best propolis products. Nor does it give quite the same plumping and moisturizing effects as the toner, surprisingly.
It is hard to tell a full story from an ingredients list, but I do have my theories. The Propolis Light Ampoule contains more propolis but no honey, and in general I've found that honey gives a more powerful moisture boost than propolis alone. In addition, the toner contains a no doubt tiny but still present dose of the moisturizing ingredient caprylic/capric triglyceride, which you'll often find in creams and in lotion-type sheet masks.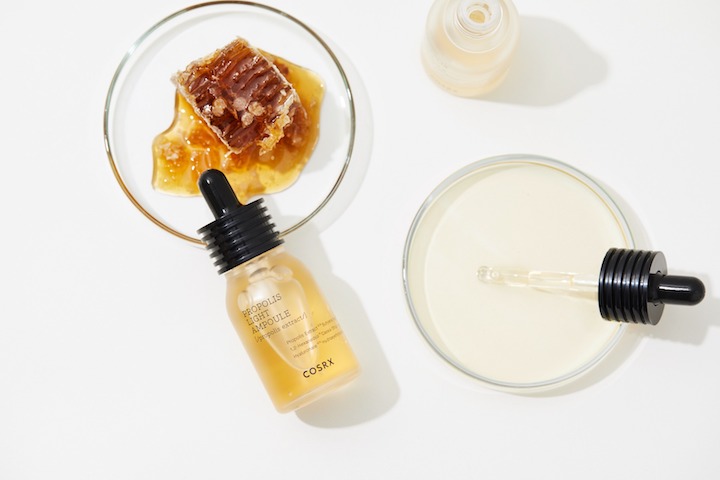 For this reason, if I had to choose between the toner and the ampoule, I'd choose the toner every time. Despite that, I do think the ampoule is a nice starter product for someone interested in propolis. The relative simplicity of the ingredients list and the lack of many common irritants makes it an especially low-risk item to experiment with.
COSRX Full Fit Propolis Light Cream
I felt the most ambivalent about accepting the cream product in the Full Fit line. Not because of any hesitation about using it, but because I'm currently experiencing a certain Golden Age of moisturizers. My current rotation of moisturizers is unusually full of total holy grails, including but not limited to:
* COSRX's own Ultimate Nourishing Rice Overnight Spa Mask sleeping pack as well as the "honey" sleeping pack discussed in the beginning of this article.
* Banila Co's updated Miss Flower and Mr Honey Cream, a magical balm-type cream that I pull out on the driest of dry nights.
* Sulwhasoo's Overnight Vitalizing Mask and recently released Timetreasure Revitalizing Sleeping Mask for when I need to wake up with extreme radiance.
* Both the original and rich formulations of the Curology moisturizer, which I turn to frequently for day.
* seaNtree Donkey Milk Water Drop Cream, another of my daytime favorites.
* And the updated version of Soo Ae's Donkey Milk 3D Moisture Cream, which I've long relied on to heal up a damaged barrier after I've gotten too enthusiastic with my actives.
It would be hard for any moisturizer to compete with a roster like that.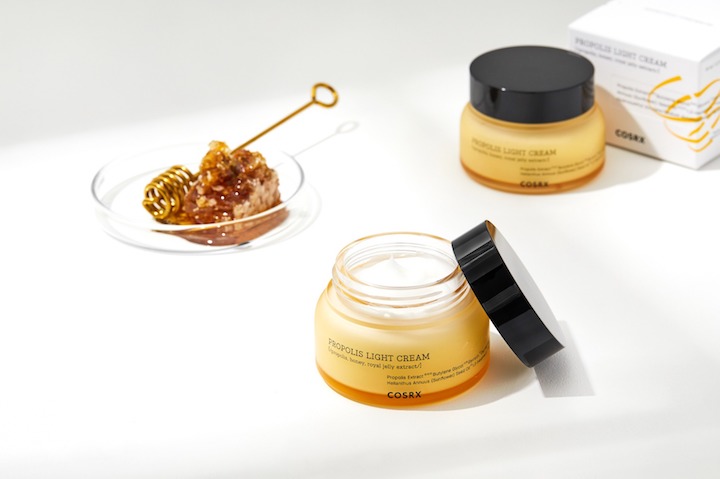 Still, I'm glad I gave the Propolis Light Cream a shot. It fills a nice gap in my routine when I want either a richer-than-usual day moisturizer or a nourishing and emollient but not $200 night moisturizer, and it does it with grace.
 COSRX Full Fit Propolis Light Cream ingredients: Propolis extract, butylene glycol, glycerin, caprylic/capric triglyceride, helianthus annuus (sunflower) seed oil, 1,2-hexanediol, honey extract, royal jelly extract, hydroxyethyl acrylate/sodium acryloyldimethyl taurate copolymer, cassia obtusifolia seed extract, cetearyl olivate, beeswax, cetearyl alcohol, sorbitan olivate, allantoin, arginine, carbomer, xanthan gum
COSRX discloses the concentrations of their bee ingredients a little differently for the cream. The box states that the product contains 65.69% "Full Fit Pro-Barrier Complex," which combines propolis, honey, and royal jelly extracts. I'm guessing here that the propolis makes up the vast majority of the complex, with the honey and royal jelly extracts present in far smaller amounts that might look silly listed out on the label. In any case, as long as the product performs well, that's fine.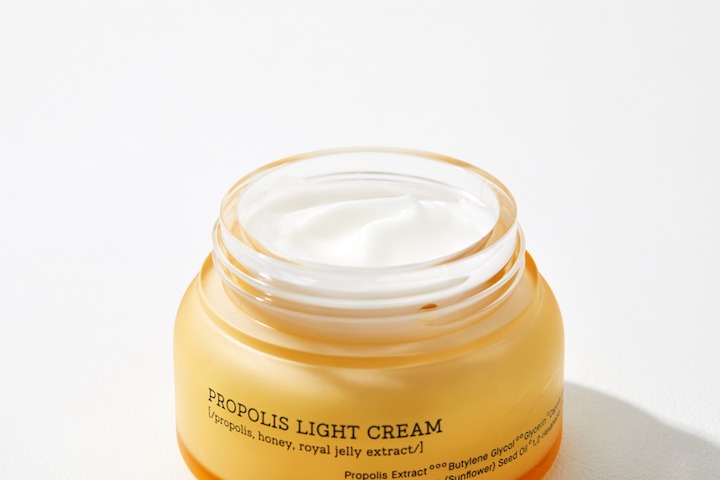 This is a light and watery-feeling cream with a silky, almost puddinglike texture that belies its intensive emollient qualities. Despite its insubstantial consistency, this cream delivers medium to medium-heavy moisture on my skin: plenty to lock in my hydrating layers at night, and plenty to protect my skin from Santa Ana winds and alcohol-heavy sunscreens by day.
As for the "Pro-Barrier Complex," I'm not sure that's the most accurate name for it. I wouldn't rely on this cream to restore a barrier damaged by over-exfoliation or high pH cleansers, since it lacks the ceramides and cholesterol I'd expect to see in a cream marketed for that purpose.
On the other hand, however, the propolis, honey, and royal jelly extracts in this cream can help with the irritation and inflammation caused by a damaged barrier, so I do see the reasoning behind the name. I've used this cream after a peel as well as on nights when my skin felt unhappy due to heavy tret usage, and I have found that it relieves stinging and sensitivity rapidly after application. It also helps to prevent morning-after redness on my skin. The Propolis Light Cream has quickly earned a spot in my moisturizer rotation, and my complexion is happier because of it.
 

View this post on Instagram

 
The final word
I'm so glad to see COSRX going back to their roots for this product line. Large concentrations of the main ingredient, simple formulations without common triggers, and a lack of bells and whistles give the toner and cream possible classic status. The ampoule, while not my holy grail, may be promising for other people's skin as well. I'd say this line, more than any of the others the brand has released in the last year or so, is a winner!
Have you tried any COSRX propolis products yet? Let us know how you liked them in the comments!
---
Author: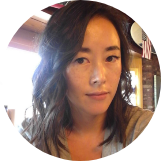 Jude Chao
Jude writes as Fiddy Snails at the K-beauty and skincare blog Fifty Shades of Snail and can be found on Instagram @fiddysnails. Named the ELLE Malaysia Beauty Blogger of the Month for June/July 2017 and one of ELLE Magazine's 10 Cool Beauty Bloggers to Watch in 2018, Jude loves ginseng, snail, honey, propolis, and tuna fish kimbap, though she generally doesn't put the kimbap on her face.
---
Comments