The Ultimate Skincare Gift Guide for the Toughest People on Your List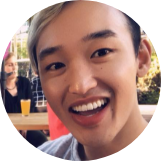 Leo Louie
Dec 11, 2019
---
Whether you're looking for a gift for the basic soap devotee or the "if it's not three-plus figures it won't work," we've got skincare gift recommendations that'll be sure to please everyone.
---
Holiday season has arrived and, with it, so has the constant "oh god what do I get this person" and "wait is this gift something they're actually gonna like." Unless you're like me and you've been putting yourself through these mental gymnastics since July, because I apparently like to exhaust myself. Of course, the holidays really have very little to do with gift giving and are way more about spending time with and showing appreciation for the people you love, but I think a lot of you can relate to that sense of satisfaction of giving a gift that the recipient ends up using and loving, and that has a positive impact on their day-to-day lives.
I always end up giving out skincare for my holiday gifts, but instead of giving a list of product recommendations, I wanted to share how I end up finding gifts for people throughout the year. I feel like the majority of people I know fall into a handful of categories, and the type of person your gift recipient is will guide you in finding a great skincare gift for them.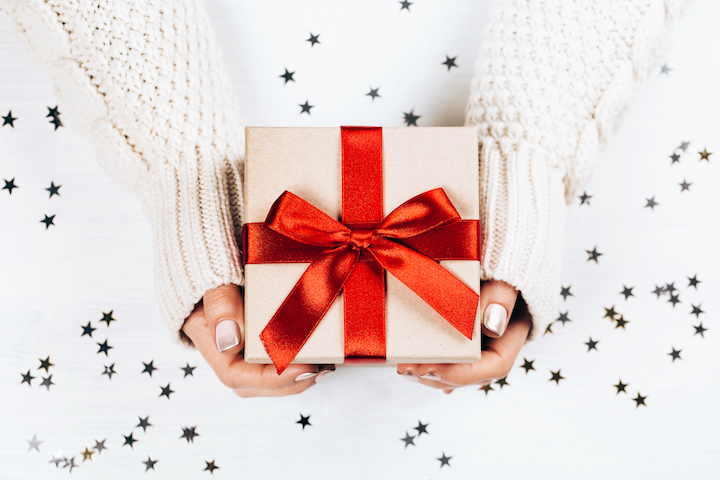 The "I Barely Wash My Face" 
I know the urge to convert everyone to love skincare as much as we do, but I think that there's something to be said about meeting someone where they are. I learned to pump my brakes on the trip to Skincare City very early on during my time as an educator; everyone's got their idea of how they take care of themselves and to some people, that doesn't involve an intense skincare routine. I know, it's hard to imagine for most of us here, but that's reality, y'all.
If you're shopping for someone who does the bare minimum of skincare, I'd advise getting the basics down for them. Too many products at once are likely to never find their way into their daily routine because going from basically nothing to a 5-step routine is a lot. Go for a pH balanced cleanser that's affordable, like the classic COSRX Low pH Good Morning Gel Cleanser or Purito Defence Barrier pH Cleanser, which they can leave in their shower to make it easy to remember to wash their face at night.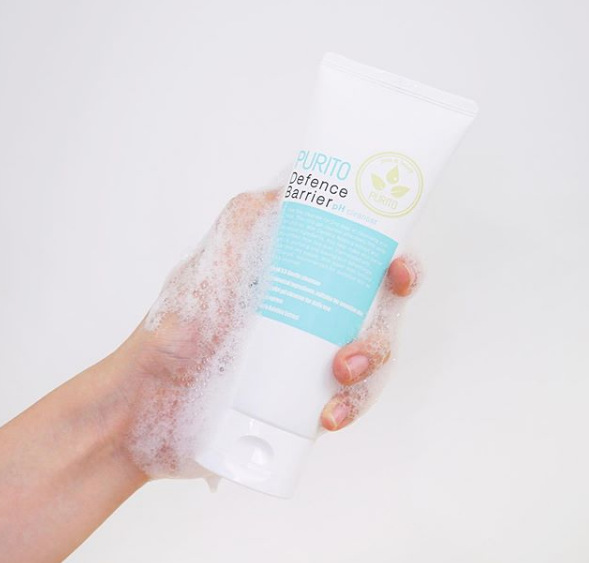 A solid sunscreen is the highest thing on the priority list, not only because I love sunscreens, but because this is the one thing I consider beyond just being skincare fun. I know I always say it, and I'll say it again: Skin cancer is not a joke and daily sunscreen application could do way more than help prevent premature aging for someone. The Purito Green Level Unscented Sun offers solid protection with a texture that I think most people will get on well with, and it's miles ahead of goopy, sticky, thick sunscreen.
The "I Don't Have Time" 
I'm at the point in my life where a good amount of my friends have children, crazy schedules, or both. And I really get that even spending 10 minutes doing skincare in the morning and at night is not realistic for everyone. This type of friend usually has their very basic routine that's along the lines of taking off their makeup/washing their face, maybe slapping on a serum and then a moisturizer, and is taking literally one or two minutes to do so.
 

View this post on Instagram

 
This is not necessarily the best candidate for things like sheet masks or serum layering. This is a great candidate, however, to introduce more multi-tasking products to, like the Laneige Cream Skin Refiner, which can condense steps in a routine. Also any leave-on treatments like the COSRX Low pH BHA Overnight Mask that can help moisturize and keep your pores clear, or the famous pimple patches from the same brand that you can leave on day or night, will likely be right up their alley as well. There's no need to go back and wash something off or keep track of how long you've had something on with products like these, and that's a huge selling point for people short on time.
The "I'm New to Skincare/Asian Beauty" 
I get a very particular kind of excitement when one of my friends or acquaintances approaches me and asks me for help in upgrading their skincare routine. The case is usually that they have started to notice some changes in their skin they want to address and/or they've heard about the wonders of Korean skincare but have yet to take the plunge.
The thing you want to avoid, and that I've definitely been guilty of, is overwhelming said friend when they're open to talking about expanding their skincare horizons. Take things one step at a time and see what it is they're interested or curious about. Rushing at someone with an armful of toners, serums, and creams can be very overwhelming, no matter how pure your intentions.
 

View this post on Instagram

 
Friends or family members in this mindset are ready to explore, so introduce them to some staple products that you love or iconic Korean beauty items, like a hydrating toner, a sleeping mask to use with or instead of their moisturizer, or a sheet mask so they can start their journey in playing with different product types, textures, and finishes.
The "Skincare Junkie"
This is your friend that you can level with, chat about the ins and outs of skincare, complain about products, share your new discoveries — basically they're your sounding board. If you take a look at the conversation thread between me and Jude, it's very specific skincare chat punctuated with tangents about snacks that are usually cheesy.
This is where you can bring out the big guns and put very few restrictions on your gift hunt. You probably know what type of products they use, what their skin type is, and any major favorites of theirs. Use this as an opportunity to either replenish something that they know and love or grab a newer product they haven't tried that you know is right up their alley.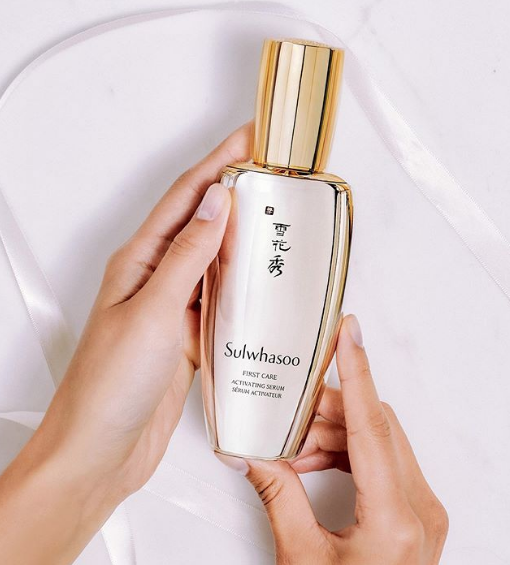 For example, Jude's love for the Sulwhasoo First Care Activating Serum is the stuff of legend, so I know that she would probably be all in for any new iteration of this product that Sulwhasoo may release or a similar type of product that's full of ginseng and hanbang extracts. Scroll through their Instagram or your previous text threads, and it's likely that you'll be able to figure out a great gift pretty quickly.
The "Bougie Auntie"
She may not necessarily be your aunt, but everyone knows that she's fancy, and if you're not sure you have an Bougie Auntie in your life, then you definitely don't, because there's no way they are going unnoticed. Their vanity is probably full of a lot of high-end skincare (likely designer brands like Chanel or La Mer), and it's also likely they're going to stick to basically one or two brands and use the entire line.
One of my friends and I have had multiple conversations about how to break her out of her perpetual pattern of underperforming, overly fragranced Dior skincare (I'm not saying it's inherently bad, it's just not doing at all what she wants) and convert her over to more Asian brands that would give way more bang for her buck.
 

View this post on Instagram

 
This is probably one of the only times that I will ever say packaging is a priority, but if you're gonna try and wow someone who is used to designer brands that focus heavily on their packaging, we're gonna need some pretty jars. The more "classic" brands that we're probably familiar with in Asian beauty are your best fallbacks here — we're talking Sulwhasoo, Iope, Hera, and the like. The prices are up there, but they're likely to be way cheaper than what your typical Bougie Auntie is used to spending (there are brands with $400 eye creams, y'all), and they're much more likely to have better results.
---
Obviously not everyone is going to fall into one of these categories, but I hope that this skincare gift guide can help some of y'all through your holiday shopping adventures. I want to reiterate: You do not have to spend money on people, especially if gift giving is not in your budget. Anyone that demands gifts from you needs to chill out and do some soul searching. I've had many holidays where I showed up with no gifts to give (college and life after gets expensive, y'all) and literally no one gave a crap about it. I hope any and all festivities go great for everyone out there and that y'all get the chance to spend time with your loved ones. Stay safe and, as always, wear sunscreen. :)
---
Author: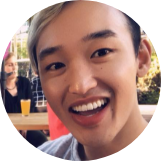 Leo Louie
Born in Korea and raised in Washington, Leo is another 20-something member of the K-Beauty Squad that is as committed to his love of skincare as he is to wine and cheese covered snack foods. After working as an educator and trainer in the beauty industry, he joined the team at Beautytap to continue sharing his knowledge and passion for skincare and all things chok-chok. During his free time, he's been spotted in the wild bingeing Netflix shows, blasting K-pop while playing video games, or (much more rarely) leaving his hovel to venture forth in search of cocktails and Korean BBQ.
---
Comments