My Simple, Gentle Skincare Routine for Starting Tretinoin (aka Prescription Retinoid)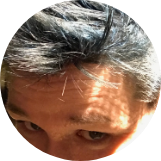 Jane Wilson-Moses
Mar 31, 2020
---
One new tretinoin user is determined to learn from the mistakes of her predecessors and minimize the effects of tret face with a super gentle, soothing tretinoin skincare routine. Here's how she's going to do it.
---
Ah, retinoids. Those famous vitamin A derivatives with all the skincare promises. Reduced acne! Increased firmness! A glow! The end of wrinkles, strange skin texture, collagen collapse! Youth in an aluminum tube!
It sounds too good to be true, but retinoids are the real deal. There is a large evidence base from actual scientists demonstrating measurable results from various forms of vitamin A. No wonder so many of us skincare enthusiasts eventually find ourselves face to face with the most famously effective one of all: tretinoin.
There are two problems with tretinoin:
1. In some countries, including the United States, you need a prescription.
2. Tret has a serious adjustment period for most people during which side effects may include itching, peeling, burning, and other signs of irritation.
(3. Okay, three, but we'll talk about the purge later.)
I recently saw a new dermatologist. I was there to discuss something else, but in the course of our conversation, acne came up (as it will with derms). She prescribed me 0.05% tretinoin cream. (tension music) Dun dun dun! I gotta admit, I did not expect to be on the tret train so soon, but hey. If I'm honest, I'm excited.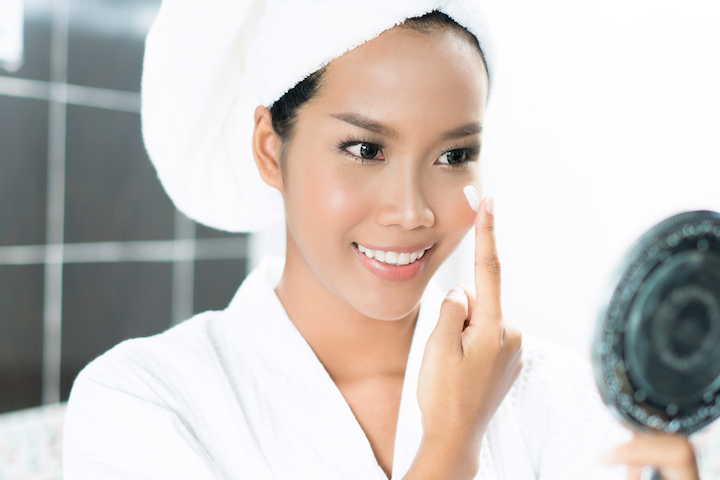 Problem one was solved. So now: how to minimize the side effects? As always, when I have a K-beauty question, I turn to the skincare wizards who came before me. I remembered a blog post by Jude Chao (Fiddy Snails) about her "tretface" routine as well as LabMuffin's description of how she introduced tret itself slowly. I decided to follow in their footsteps — mostly Fiddy's, but you'll see a bit of LabMuffin, too — and create my own super-protective, low-risk tretinoin skincare routine to keep me healthy while I adjust to tret.
I have the disadvantage of being way newer to the game than Fiddy was when she started tret. She knew for sure which products worked for her; I've had to make some guesses. Still, I think I've come up with a routine that's as gentle, hydrating, nourishing, and safe as my skincare wardrobe will support.
(Please note: If you've been prescribed any medication, follow your doctor's instructions — I am not an expert — and remember, your mileage may vary. Hell, my mileage may vary. You bet your boots I'll change this tretinoin skincare routine if it doesn't work for me.)
The products
Sulwhasoo Gentle Cleansing Oil (night)
This will be my first-line cleanser at night. Oils can be comedogenic, but some degree of oil cleansing is non-negotiable for me because I have got to get all my sunscreen off. This emulsifies better than any other oil cleanser in my collection, which means it's the easiest to get out of my pores, so I think it's least likely to cause me problems.
 

View this post on Instagram

 
Hada Labo Rohto Gokyjyun Hyaluronic Foaming Cleanser (day and night)
Any oil remaining on my face after the oil cleanse, or any residue on my face in the morning after a sweaty night in the American South, will yield to this gentle, low-pH, non-stripping foaming cleanser. This is the first cleanser I ever used that didn't leave my face feeling tight (i.e., dried-out) afterward.
Goodal Natural Clear Mild Peeling Gel (as needed)
I do not expect to exfoliate often, but if I find flakes on my skin that are ready to come off, I trust this peeling gel to coax them gently into balls I can rinse down the drain. (If you're new to peeling gels, do not panic. They don't peel your actual skin off; they bunch up into little soft fiber bundles that roll along your face, picking up already-free dead skin cells the way lint picks up other lint in the dryer.)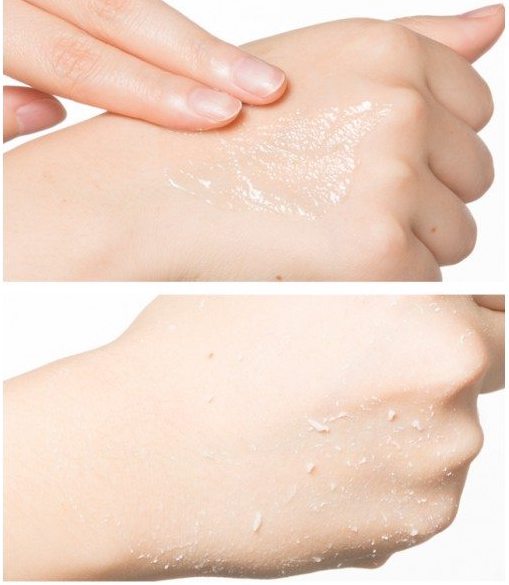 Tretinoin 0.05% Cream (night)
Evening only! This prescription is the reason for the whole thing. I'm planning to feel it out, beginning with application every other day and adjusting as needed. To minimize irritation even further I will wait until my skin is completely dry before applying tret. If I need to buffer it (see LabMuffin's tret routine for details), I'll likely choose The Ordinary's 100% Cold-Pressed Rose Hip Seed Oil.
Mamonde Chamomile Pure Toner (day and night)
This super gentle watery toner is infused with soothing chamomile and almost nothing else. It's not exciting, but it's definitely safe for me.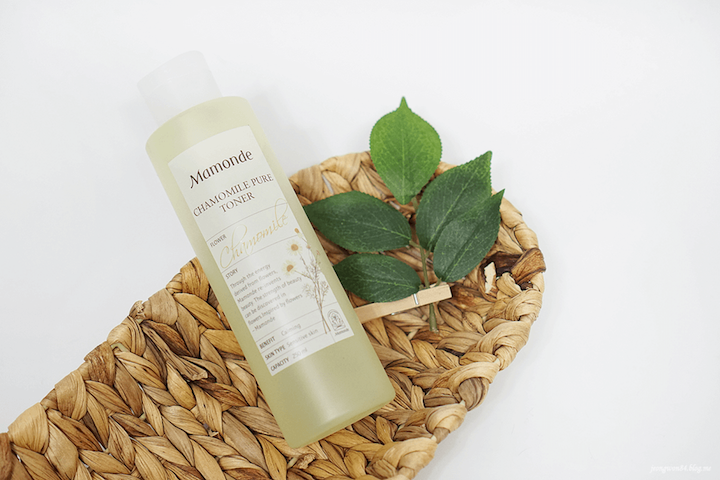 Hada Labo Gokujyun Premium Hyaluronic Lotion (day and night)
I often apply this thicker, clear, odorless liquid after some sort of basic hydration (like the Mamonde toner). Its humectant properties help keep that water in my skin. Actually I'm not a chemist so I don't know for sure if that's how it works, but (a) it's consistent with what I do know, (b) it's consistent with what seems to happen in my skin, and (c) I quite enjoy the imagery. The only downside to this "lotion" is stickiness.
COSRX Advanced Snail 96 Mucin Power Essence (night, day if needed)
Basically this is snail slime. It is gentle, it nourishes, it makes my face resilient, and I love it. Strangely, it's less sticky than some of my not-snail products. If there ever was a time to use this cooling, soothing, healing stuff, it's while my skin gets retinized.
 

View this post on Instagram

 
Klairs Rich Moist Soothing Tencel Sheet Mask (night)
These masks look almost like cheesecloth (which makes sense, they're made from some sort of gauze) and the essence is a thick clear gel. They feel lovely and soothing. Normally I wouldn't have it in my budget to use a ton of these, but they happen to be on sale as I begin my tret life, so I just bought 20. I use a sheet mask every night; these will be my first-line masks until they run out!
Etude House 0.2mm Therapy Air Mask: Ceramide (Madecassoside, Manuka Honey, Artemisia) (night)
I like these sheet masks. They're universally soft and most of them feel good. I have notes next to the ceramide one in my spreadsheet about how nice the results were, and I think I'm comfortable extrapolating to the others? I'll watch carefully for reactions. Since these cost a dollar apiece right now, I can afford to buy more of them than other sheet masks.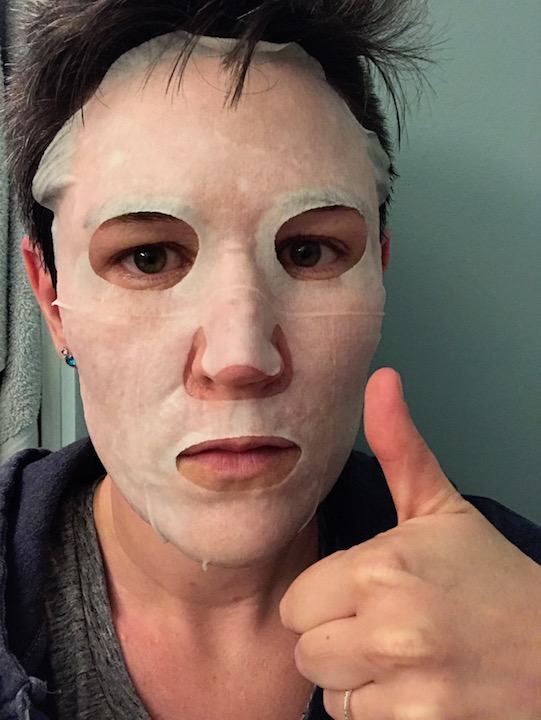 Papa Recipe Bombee Honey Sheet Mask (night)
Delicious, clingy, wet, honey-smelling goodness. I'm less certain these are non-irritating than the ones I mentioned above, but more certain they're non-irritating than I am about any others in my collection. If my skin feels happy and strong after a week or two, I may risk rotating them in. They make me feel fancy.
Mizon Snail Recovery Gel Cream (day)
This is the only light moisturizer I trust enough to use during the Time of Tret. It has never done me wrong. I don't wear a light cream every day, but if I'm staying indoors and away from windows (which I sometimes do, shut up, I'm an introvert), this sort of dries down any stickiness and keeps all the hydrators in.
COSRX Ultimate Nourishing Rice Overnight Spa Mask (night)
It's odorless, it's white, it feels cool and soothing, and I've never noticed a problem the morning after using it. This sleeping mask does a better job than most of my other overnight products at keeping my skin hydrated.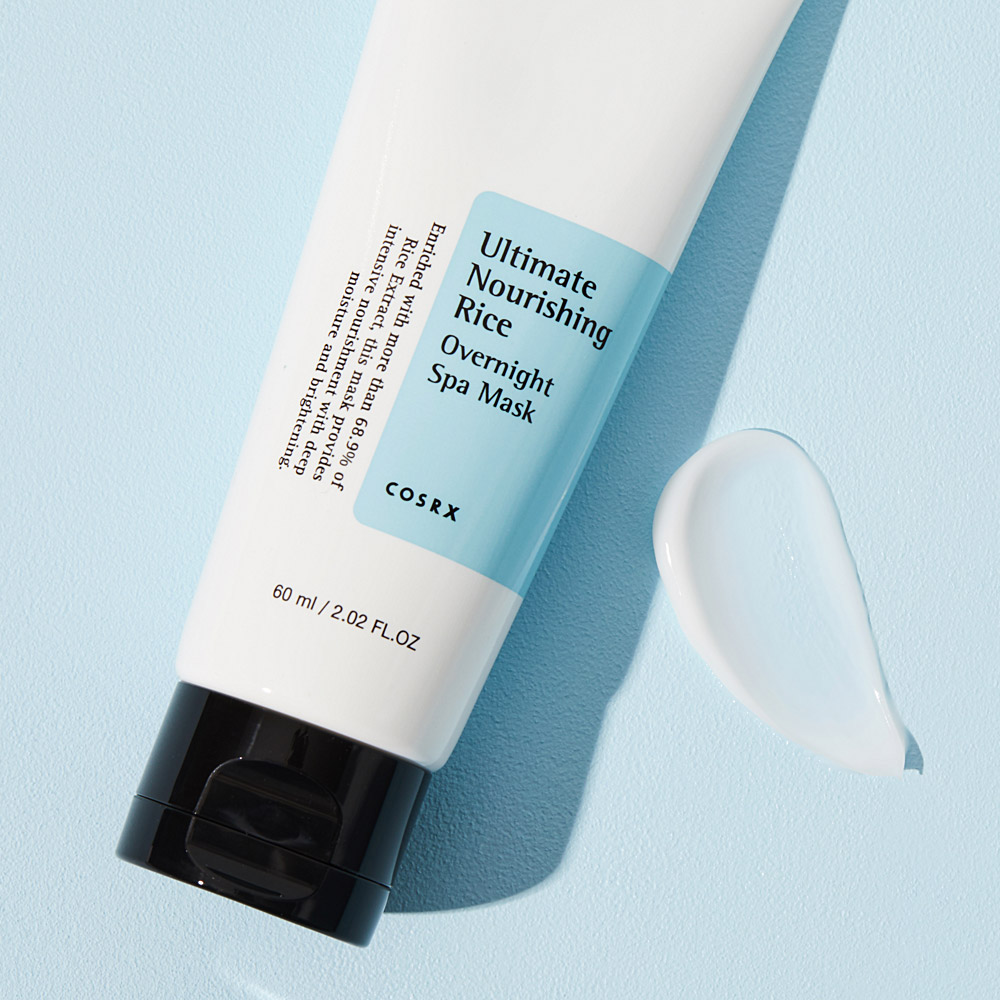 CeraVe Healing Ointment (night)
This petrolatum-based stuff is strange to wear but it softens my skin like no other. When I use a small amount (and warn my husband I'm coming to bed shiny), I never regret it in the morning.
So Natural Sebum Control Water Sun Gel SPF 50+ PA+++ (day)
I am not actually wild about this sunscreen. It's not terrible — it's better than anything I've ever gotten from an American drugstore — but I've been spoiled by other Asian sunscreens like seaNtree Donkey Milk Waterful Sunblock (my current favorite and next product to repurchase). Now that I know what's possible I care about things like a sunscreen not leaving a perceptible film and not pilling up in combination with other products. So Natural Sun Gel does both. On the other hand, it does not irritate my skin, and that's what's most important right now. I'll be finishing it because I'm not made of money (and because sunscreen is absolutely not optional on tretinoin!), but I'm looking forward to moving on when it's empty.
Here are the sunscreens I want to try next:
Missha All Around Safe Block Aqua Sun Gel SPF 50+ PA++++
Missha All Around Safe Block Waterproof Sun Milk SPF 50+ PA++++
Missha All Around Safe Block Soft Finish Sun Milk SPF 50+ PA+++
A'Pieu Pure Block Natural Daily Sun Cream SPF 45 PA+++
A'Pieu Pure Block Aqua Sun Gel
That's it! That's my super-clean, super-gentle, spare-me-the-worst tretinoin skincare routine! I'll let you know how it goes.
Do you use tretinoin? What's your tretinoin skincare routine to help mitigate the side effects? What are your go-to safe products when you're trying to soothe your skin?
---
Author: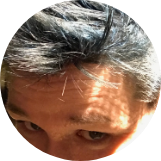 Jane Wilson-Moses
Jane takes a relaxed approach to beauty. Snail slime? Yes. Horse oil? Sure. Honey, flowers, and herbs? Bring 'em on — but one artificial smell and she is OUT. She loves her wrinkles and the sun but has finally conceded that sunscreen's a good idea. If you ever can't find her, start your search at the coziest place you can think of. She's probably there under a blanket with a book.
---
Comments