How the Lockdown Is Changing My Skincare & My Perspective on Life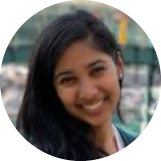 Becky Ipe
Apr 03, 2020
---
I'm getting rid of the excess and the toxic, and building up my community and creativity.
---
Millions of us are now experiencing the greatest global crisis since the Second World War. In the UK, where I live, the government has declared a lockdown, with trips only allowed to grocery stores and once a day for exercise. We are not allowed to socialize with anyone outside those we live with. For the first time in our lives, many of us are experiencing the loss of social gatherings, affirming work environments, and increased anxiety for healthcare workers and family members.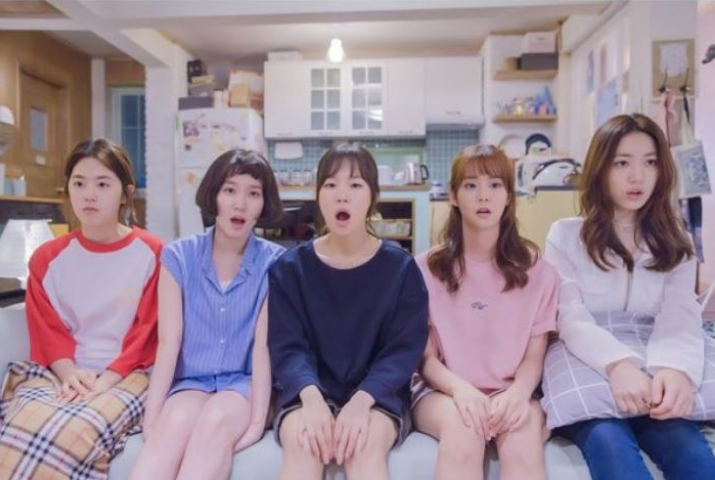 And in the space of two weeks, my priorities and practices have shifted. Lockdown has been a time of extreme anxiety, but it has also resulted in sustainable changes in how I live life. I have started streamlining my skincare, have finally found the freedom to eliminate toxic relationships, and have found ways to care for my neighborhood and my greater community during this time. Not to mention that I have started creating more, which is both fulfilling and exciting!
Shopping my skincare closet
If you're like me, you probably have vials of potions and sample sachets strewn about that you probably never had time to incorporate into your routine. Over the past few weeks, I have actually sat down and had time to evaluate the effects of my skincare products on my skin, and have started eliminating those that are less than enhancing. My regimen is now down to three main products, all of which contain natural ingredients like aloe vera and rose water. I use the Laneige Lavender Sleeping Mask once a week and the Innisfree Volcanic Color Cica Clay Mask once a week. Prior to this, I struggled with enlarged pores and major stress breakouts but overcompensated by throwing all the products at my face. Cutting out the flab has allowed my skin to breathe, and in lockdown, my skin actually ... looks better.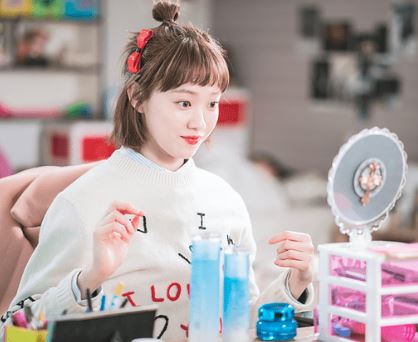 I suspect it also looks better because I haven't fixated on it. Having my work schedule change, my living arrangements change, and spending hours daily on the phone with scores of friends and family members around the globe, I've barely had time to pamper my skin. And paradoxically, it seems to thrive without my anxious mothering tendencies over it. Who would have thought? Rather than quantity, opting for quality and minimalism induced by quarantine soothes both my skin and my worries over my skin.
Sharing skincare is caring
My skincare closet is open to my housemates, and we've had a lot of fun bonding over skincare items. Previously we would have independently bought products in stores or online, but restricted access has allowed us to rely on each other and swap pimple patches, masks, and toners. I used to share my skincare products BC (before COVID-19), but there is something about a collective lack of resources that actually heightens the bonding. It also makes me fonder of my products when I see my housemates get excited over them!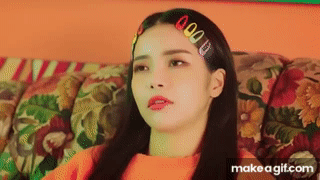 Cutting out toxic relationships
Use this time to eliminate relationships that you've previously been too polite to sever. I realized that some relationships that I'd had for acquaintance sake were not worth it due to their reactions to the pandemic. If someone belittles you for being proactive in social distancing, or complains too much about their first-world problems while people are fighting for their lives, you may want to consider if you really want to give these people your precious mental and emotional space.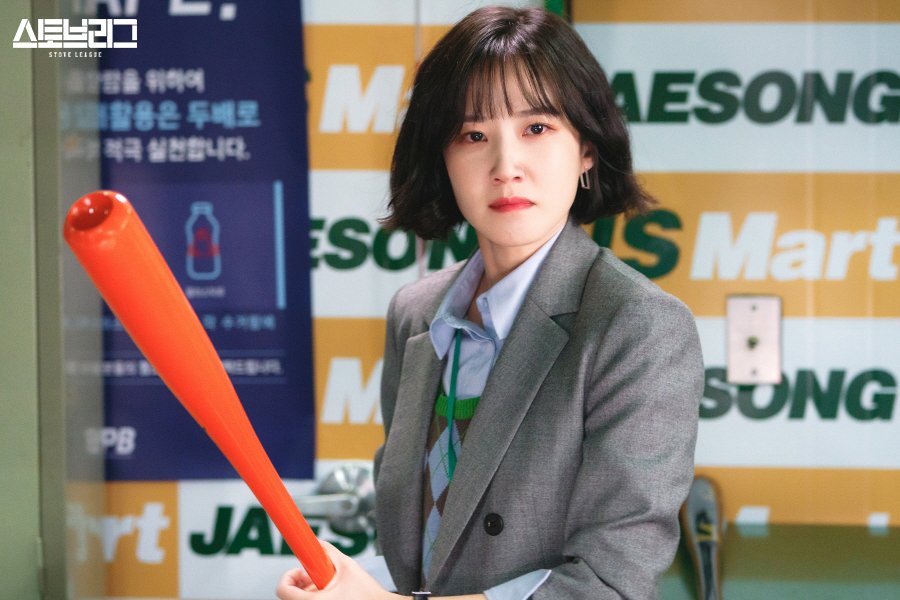 On the flip side, I feel incredibly loved by the people who do care, and I've spent more hours bonding with various friends and family over the globe. As friends watch their wedding plans fall apart, as friends lose their jobs, as family members fall sick with the virus, our relationships have grown deeper because we hold each other and shoulder burdens together.
Caring for community from afar
Even if you're stuck at home, there are many things you can do to help out during this pandemic. If you have a car, consider volunteering for grocery runs for the vulnerable people in your neighborhood. In the UK, you can sign up to call people who are self-isolating and check in on them.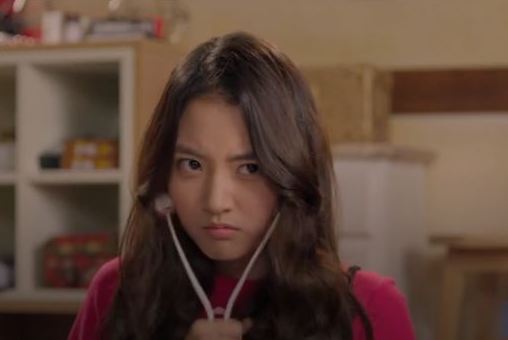 If your job continues to be stable during this period, consider making donations to charities in your region that are helping vulnerable people or to unions caring for gig economy employees such as delivery workers. Provide a listening ear to friends who are sick or struggling with major life upheavals during this crisis. There is so much we can do and are doing. The news might seem like one long train wreck, but there are also remarkable stories of people pitching in and caring for those around them in many different ways.
Get creative in quarantine!
Rather than looking at quarantine as a quasi-prison, see it as a unique space to get creative. Whether it's painting or reading or writing the next great literary epic, savor this time and turn your energies to invention. You may be pleasantly surprised at what you produce. Isaac Newton famously did some of his best work during a plague. And studies show that boredom plays a key role in creative invention. Now's the time to try out new makeup looks from the database of beauty gurus on YouTube. (If you mess up, no one will know.)
Give yourself permission to be a creator, not a reactor. Dust off those puzzles, crack open that baking book you got for Christmas, try making that new trendy dalgona coffee (aka quarantine coffee).
Join online communities devoted to the creative arts to share and support each other. You can upload your "makeup looks for quarantine" look book or nascent poems and inspire others with your creative endeavors.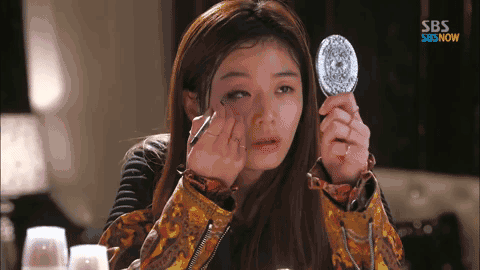 K-pop and K-drama for self-preservation
Psychologists note that during periods like these, stress and grief levels will inevitably be high. They advise giving yourself permission to rest both your mind and your spirit. Stress can also negatively affect your immune system, so self-care is a smart step during this season.
Since my gym has shut down, I have started dancing to K-pop videos, like Mamamoo's "Hip," and am surprised at how much I enjoy it! Dancing is both a mental and emotional stress reliever, and dancing along to your favorite groups is a great way to find enjoyment in exercise.
Watching Korean dramas is another great way to alleviate anxiety, especially comedies. I highly recommend Welcome to Waikiki (both seasons) if you need to laugh out loud and strengthen your immune system along the way. Remember that K-dramas also offer a way to learn Korean, so you are stimulating your brain as well as eliminating stress (in case you need to justify your K-drama obsession to friends and family). Variety shows like 2 Days and 1 Night and Running Man are fantastic choices to indulge in because they are hilarious and entertaining and are a perfect alternative for those who don't have the mental energy to follow complex narratives at this moment.
Our one source of human interaction. Welcome to Waikiki
What are some of the ways in which quarantine is changing your practices and perspective on life?
---
Author: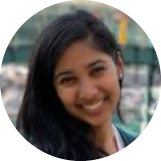 Becky Ipe
When not traveling and pestering people of varying ages and histories with impertinent questions for research purposes (yes, it's legit), Becky indulges her passion for narrative by watching Korean dramas (she's a certified sageuk addict). Her obsession with all things Asian began at the tender age of 5 when her parents moved to Taiwan for a year. Since then she's travelled and lived in China, India, and South Korea, and spends her face-masking moments planning the next great Asian exploration.
---
Comments