K-Drama Therapy: The Best Korean Dramas to Get You Through Lockdown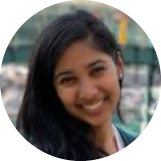 Becky Ipe
May 06, 2020
---
Need some mind-numbing suspense? How about disinfecting laughter? Or a nice, big, we're-all-in-this-together hug? Whatever you need right now in this age of quarantine, there's a Korean drama for that.
---
Did you know that Korean dramas have therapeutic benefits? Yes, TV watching can help us externalize events and empathize with fictional characters. Who hasn't cheered on their favorite Korean drama heroes/heroines or rooted for the office underdog? When practiced mindfully and in moderation, cinematherapy can be a powerful tool in helping us heal.
I don't know about you, but often I find it difficult to choose a K-drama. My time is limited, and I have to emotionally connect with a drama to continue with it. The hit drama of the moment may not actually appeal to me in my current emotional state. Some days I crave dark thrillers. Other days my emotions beg for fluffy romance. Lately I've noticed how I've embraced certain dramas at certain times to deal with difficult external events and to safely process internal emotions.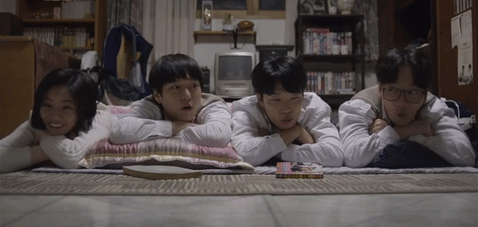 Keeping this diversity of interests and emotional states in mind, I've curated a list of best Korean dramas in quarantine that have all been "healing" for me in some way or another. Whatever your emotional diagnosis, there's a drama prescription for that!
Comedy & Family
Welcome to Waikiki (Seasons 1 & 2)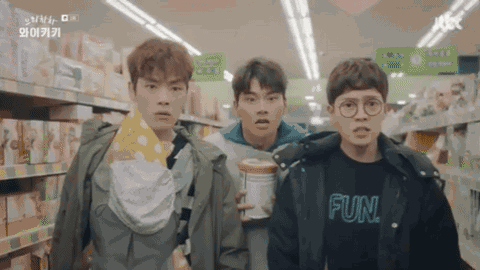 For those who: need to laugh till their diaphragm cracks
Recommended because: over-the-top characters, loyal friendships, underdogs
If you're submerged under depressing news and depressing events, consider cocooning yourself with the boys and girls from Welcome to Waikiki. None of these characters can be considered successful in love or in life, but their shenanigans will keep you in stitches.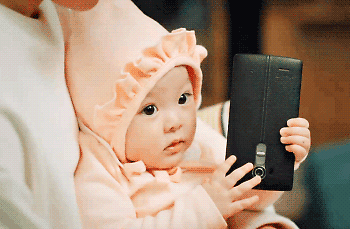 At the heart of the show is Lee Yi-kyung's Lee Jun Ki, a struggling actor whose love for acting — and his car Rebecca — lands him in situations that require several beers to process. None of the other characters could be considered "normal" either: Jun-ki's ladylove in the first season, Kang Seo-jin, grows a beard if she doesn't shave daily, and the main lead Kang Dong-gu finds an adorable baby, putting a wrench in his dreams of becoming a hotshot movie director. Watch this drama it if you've forgotten what laughter feels like.
Honorable mention: Pegasus Market
Reply 1988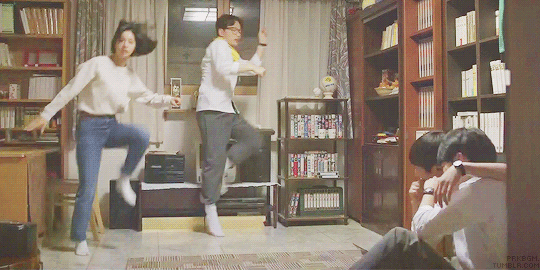 For those who: miss their families, miss the days when we weren't all hooked onto the internet
Reply 1988 is probably my favorite of the Reply series, which is no joke considering how iconic the other two were. I had just moved overseas for my master's degree when the show aired and was living in another country away from my family. Reply became my surrogate family, the trials of Deok-sun and co. furnished me with laughter and tears as I gradually acclimatized to navigating a strange land on my own. Warning: This show is not for those who want easy romance. I have never struggled so much with multiple lead syndromes in my life.
Honorable mentions: Father is Strange, Hospital Playlist
Healing Romance
Flower Boy Next Door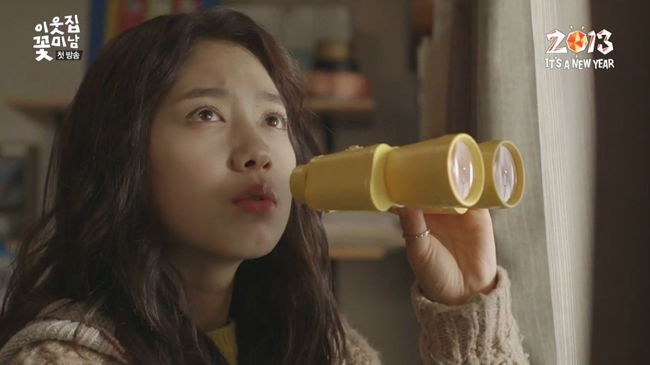 For those who: can't date because of lockdown
Watch out for: Kim Seul-gi in a hilarious side role
I recently rewatched Flower Boy Next Door because I am a huge Yoon Shi-yoon fan (boy is so underrated!) and found it so relatable. FBND chronicles the journey of Go Dok-mi (Park Shin-hye), a shy copy editor who rarely ventures outside because of past traumatic events. Having fallen in love with the handsome Han Tae-joon in the flat opposite hers, Dok-mi's life is turned upside down when Tae-joon's bubbly cousin Enrique Geum (Yoon Shi-yoon) vaults into town.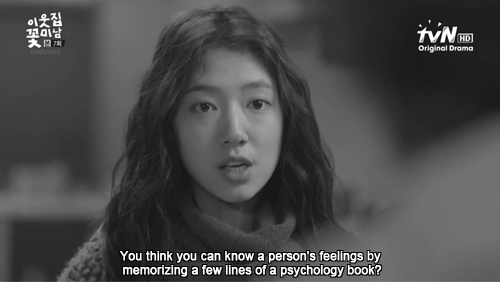 FBND is one of the first dramas I watched that tried to tackle mental health issues and healing from traumas through relationships. What I loved about the show wasn't necessarily the central romance but how it focused on Dok-mi's growth as a character. Through a cast of misfit characters and hilarious relationships, FBND shows how the ultimate romance lies in accepting and loving yourself. Also, can I have an Enrique Geum in my life?
Thirty But Seventeen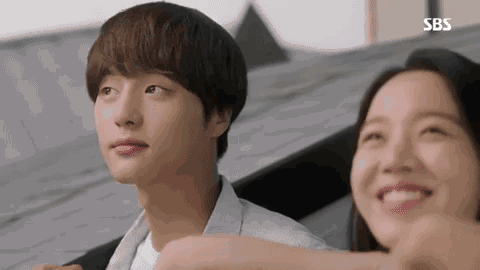 Another show that does the "healing romance" genre well, Thirty But Seventeen depicts the journey of Shin Hye-sun's Woo Seo-ri, who falls into a coma at the age of 17 and awakens when she is 30 years old. She crosses paths with Yang Se-jong's Gong Woo-jin, who is implicated in her accident and who continues to bear emotional scars from it.
Ahn Hyo-seop plays Woo-jin's younger brother adorably, and it's clear from the drama that every character in it goes through some form of healing. Seo-ri's emotional struggles, as she processes the realities and difficulties of losing all her 20s to her accident, struck an emotional chord in me. The drama tackles the very real topics of despair, disappointment, and dashed dreams, and does so with a gentleness and sensitivity that feels very soothing. I confess I still listen to the OST.
Honorable mentions: Kill Me Heal Me, It's Okay That's Love
Secret Love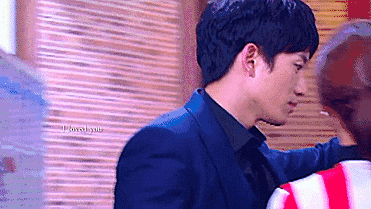 For those who: crave an emotionally excessive romance
Secret Love is definitely a guilty pleasure drama for me. I first stumbled upon it when missing the Ji Sung-Hwang Jung Eum combo from Kill Me Heal Me and binge-watched it in an entire night. Billed as a "revenge to romance" drama, this show is not without cringey elements (douchey male lead, emotionally-deadened female lead), but there's something strangely hypnotic about the story. It was a hit with South Korean audiences, shooting from 4% in ratings to 18% at the end of its run.
When My Love Blooms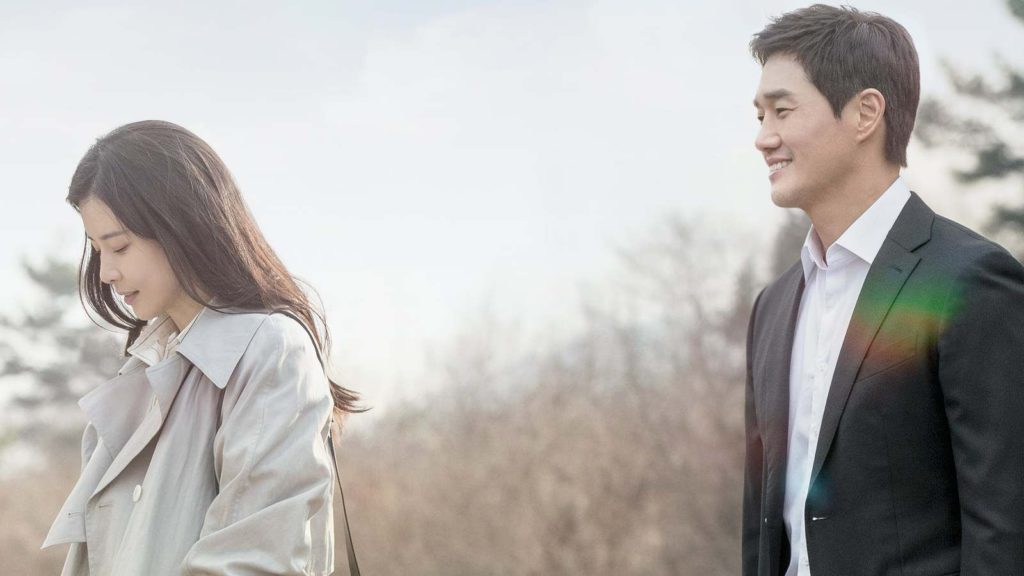 For those who: want a thoughtful, heart-twisting romance with mature leads, aka romance isn't just for the young
When My Love Blooms has just started its run, but I love it already. The time skips between the main couple, played by Lee Bo-young and Yoo Ji-tae in their 40s, and Jin Young and Jeon So-Nee in their 20s, are thus far handled with emotion and restraint, and I'm hoping that these seasoned veteran actors won't disappoint me.
Honorable mentions: Chocolate, Just Between Lovers
Dramas to Keep You at Your Seat's Edge
Liar Game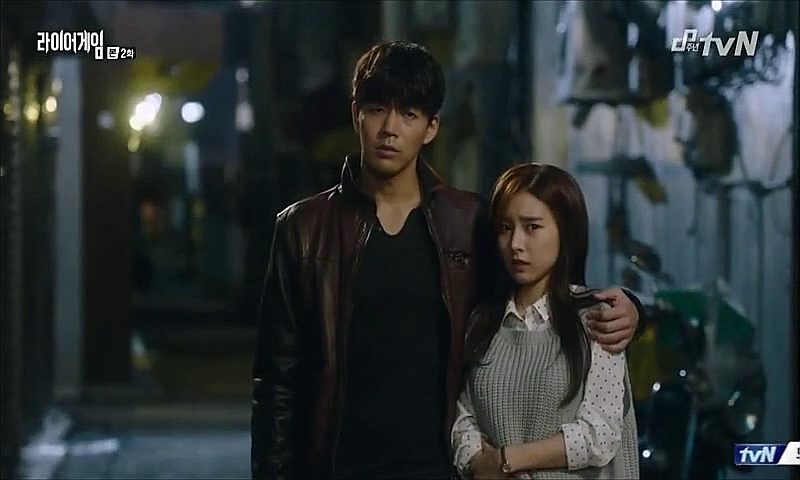 For those who: crave suspense without murder
Each episode of this drama is a plot twist. Nam Da-jung (Kim So-eun), a naïve college student, is invited to participate in a surreal reality TV show. The show, titled, is a ruthless series of psychological manipulation, and Da-jung enlists the help of an ex-convict and former psychology professor (played by Lee Sang yoon) to find her swindled money. This drama will play with your mind, which may be exactly how you like it.
Honorable mention: 365: Repeat the Year
Sky Castle

For those who: don't want another romance or another detective show
If you thought school was boring and education a grim necessity, think again. Sky Castle gives us a delicious peek into the lives of the rich and privileged in Korea, who will do anything to get their kids into the top SKY (Seoul National, Korea University, and Yonsei) universities. As a former teacher in Korea, I have my own crazy stories of the lengths parents will scale to ensure their children's education. Sky Castle may be a little over-the-top, but it's also plausible — that's what makes this show so delightfully addictive.
Stove League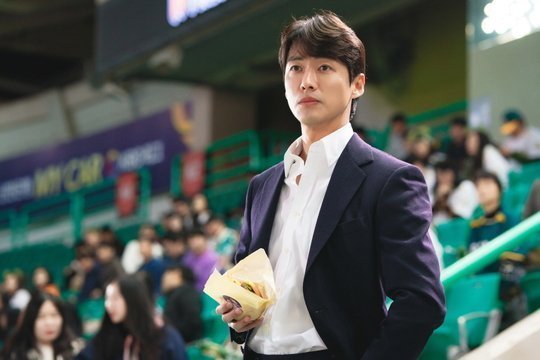 For those who: never thought a drama about baseball would be interesting
Nam Goong-Min has carved out a niche for himself with screwball dramas that are entirely relatable. Chief Kim is a wonderful drama and so is My Beautiful Gong-Shim. In Stove League, he's charged with leading the failing baseball team Dreams back to the top. If you're so single a romance drama is like rubbing salt in the wound or you want to sleep instead of getting nightmares from serial killer dramas, then Stove League is for you.
Life on Mars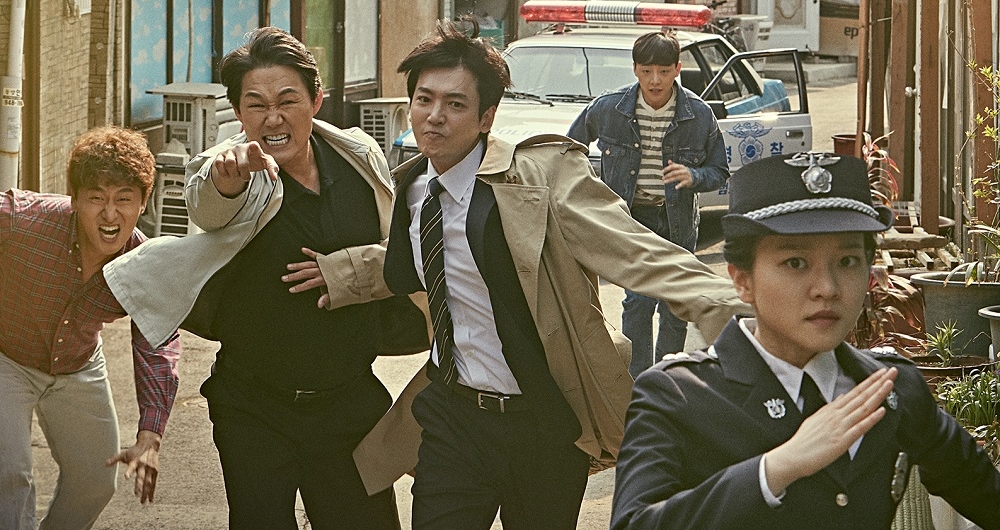 For those who: wish they could solve murder mysteries from their childhoods
Life on Mars is cerebral, engaging, fast-paced, and addictive. Rather than your routine police procedural, it delves into questions of past and present, the self you were and the self you've become. Jung Kyung-ho leads a stellar lineup of actors, and this is one drama that will lead you to biting your nails and wondering how much more suspense you can take.
Honorable mentions: Signal, Tunnel
Avengers Social Club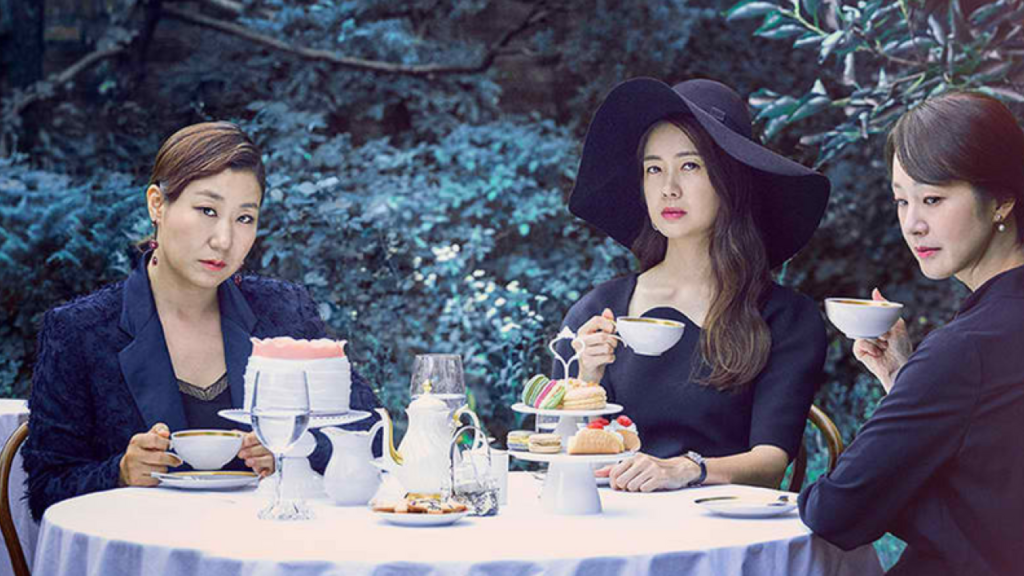 For those who: like their revenge served with tea and feisty ajummas
Kim Jung-hye refuses to serve as trophy wife when she learns that her husband has betrayed her. She teams up with a fish store owner and an abused housewife to plot delicious revenge on abusive spouses and school bullies. Avengers Social Club is such a heartwarming drama about a group of unlikely misfits bonding and learning to be each other's family when their own blood relations reject them. Lee Yo-won is amazing as the ice princess hiding a teddy-bear heart, and Ra Mi-ran continues to be woman-crush goals.
The Nokdu Flower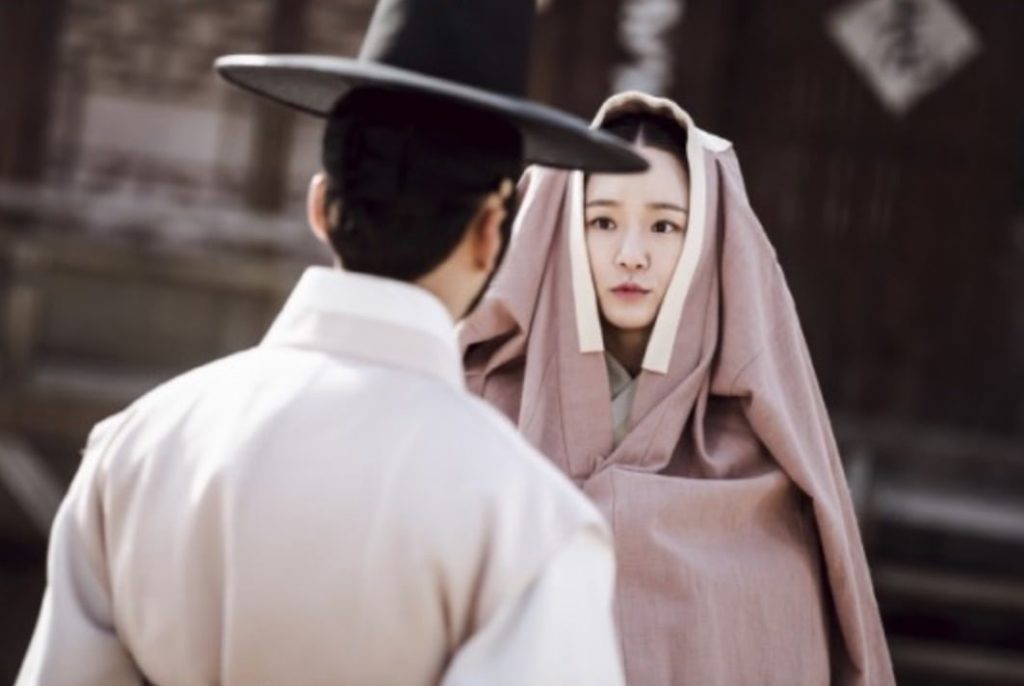 Honestly, sageuks (historical K-dramas) deserve their own article. There's nothing like a sageuk to completely suck you into its own time and place. I chose to spotlight The Nokdu Flower because *ahem Yoonshiyoon ahem* but also because of Jo Jong-seok and Han Ye-ri, who continue to deliver as expected. The Nokdu Flower explores a side of Korea's history that isn't often spotlighted in television, and I highly recommend it. Remember to keep a box of Kleenex handy and stay hydrated — this drama is not for the faint of heart.
 Honorable mentions: Six Flying Dragons, Tree with Deep Roots, Queen for Seven Days
Go Back Couple

For those who: believe in second chances, miss the '90s, want a drama that feels like a mother's hug
Jang Nara and Son Ho-jun headline this drama about a couple who divorce — and unwittingly travel back in time to their 20s. At first I expected a drama about a couple rediscovering their love for each other, blah, blah, blah. But Go-Back Couple turned out to be so much more than that.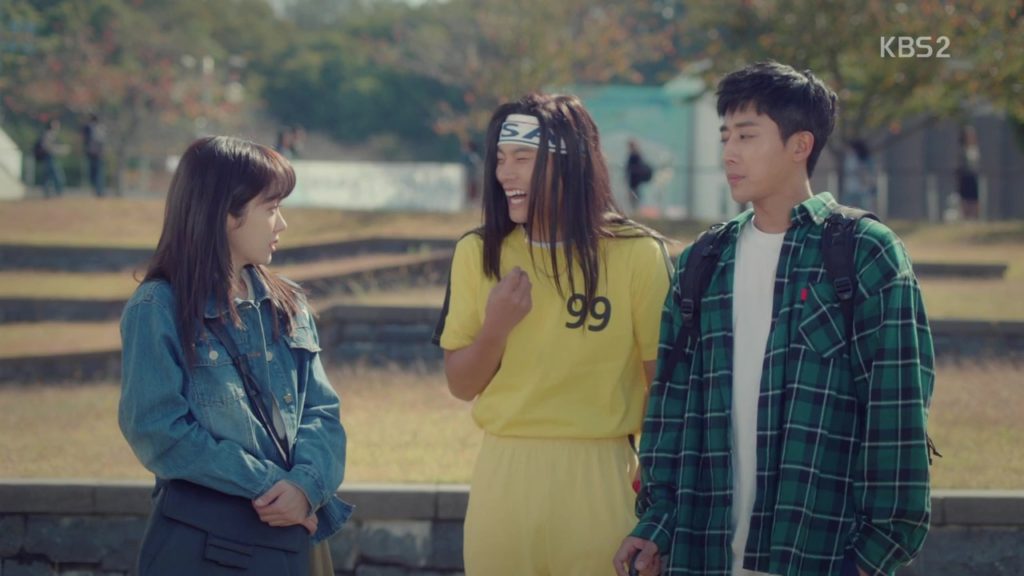 It explores the realities of "growing-up," how the sunny optimism of one's early 20s can be soured by difficult life experiences and buried under a cascade of responsibilities. More than the romance, the two leads rediscovered the preciousness of family relationships and friends they had lost touch with. Watch out for Jang Ki-yong as the heartthrob second lead and Lee Yi-kyung as resident comedian even before his Waikiki breakout.
Short Dramas
If you need just a "shot" of therapy, I suggest you try these short dramas.
Review Notebook of Embarrassing Days
Jeon So-min stars as Do Do-hye, a mathematics teacher literally locked up so that he can come up with questions for Korea's annual college entrance exam known as the suneung. Teachers tasked with forming suneung questions are bussed to a remote location in the country and are kept in strict seclusion until they finish drafting the questions. Do-hye keeps a diary where she records all her embarrassing moments, which is hilarious and something I would do if I weren't afraid of it falling into the wrong hands. Unfortunately, Do-hye discovers she's locked up with a former flame, played by Park Sung-hoon.
So-min is a wonderful actress — relatable, believable, and someone you can't help rooting for. Park Sung-hoon plays a male lead who's both gentle and straightforward, a refreshing change from the rich-guy douchebags K-dramas are so fond of.
Queen of the Ring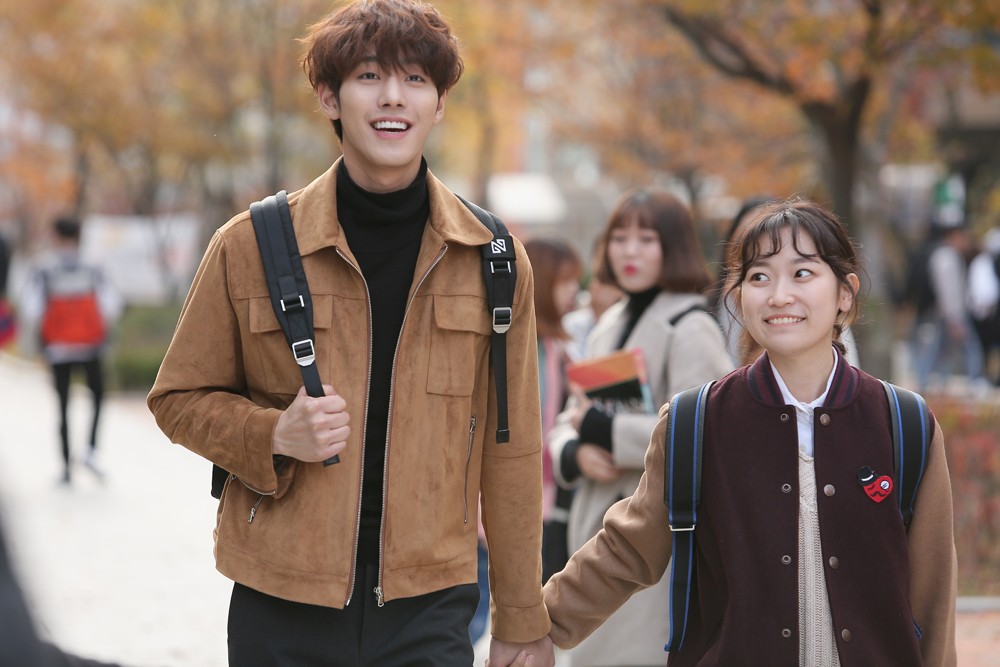 For those who: are tired of beautiful Korean actresses pretending to be "ordinary" characters
Queen of the Ring has an unusual premise: What if there was a ring you wore to make you appear beautiful in the eyes of your crush? Nan-hee (played by the incomparable Kim Seul-gi) borrows her mother's magic ring to win the attention of cold-hearted campus stud Se-gun (Ahn Hyo-seop). The drama does some exploring into the social pressures of being considered "beautiful" in Korea, and Kim Seul-gi does an amazing job of portraying Nan-hee. I hope one day we'll see her headline a major drama — girl deserves it.
Honorable mention: Splish Splash Love
Let's Eat 1 & 2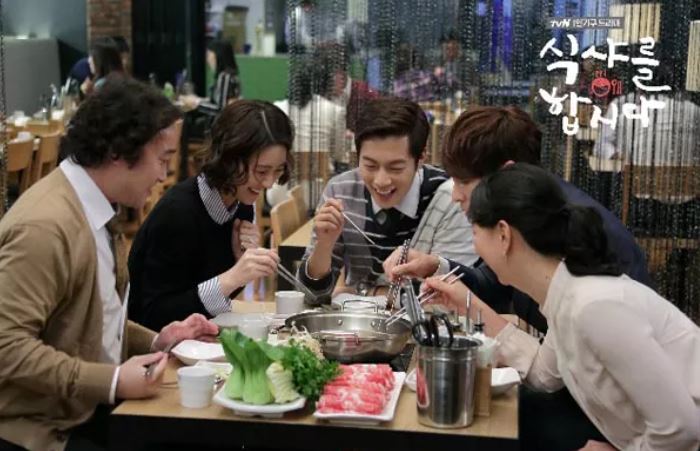 For those who: love eating, find healing through food
Whenever Lee So-kyung deals with her irritating colleagues or overbearing family, she comforts herself with the thought of an amazing meal afterwards. What are blind dates but excuses to try out the latest happening restaurant? And rather than retorting to your self-absorbed boss, why not stuff your mouth with chocolate?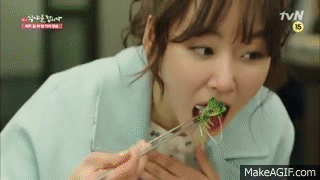 Let's Eat unabashedly explores the relationship between food, comfort, and healing, and how friendships can be formed over a meal. I remember craving everything they ate so badly and making notes for my next trip to Korea. It's a show I would love to see adapted in other countries, so we can explore their cuisines vicariously.
Variety Shows
Running Man and 2 Days & 1 Night Season 4
For those who: are mentally burned out and can't handle narratives of any sort
And then, if you are too burned out by work/school/life, and your mind wishes to veg out but it's too early to sleep, consider variety shows. Running Man (especially the early episodes) is both hilarious and suspenseful, and both the main cast and the guests can make you wish you were there playing their nutty games with them.
The most recent season of 2 Days & 1 Night has some fresh new blood (hellooo Kim Seon Ho), and the antics of the guys never fail to crack me up. 1N2D is a little less manic than Running Man but no less intense. I've been keeping a notebook handy to write down all the silly games they play — once I get my gang of friends together, we'll be playing allll these games in our post-lockdown celebration.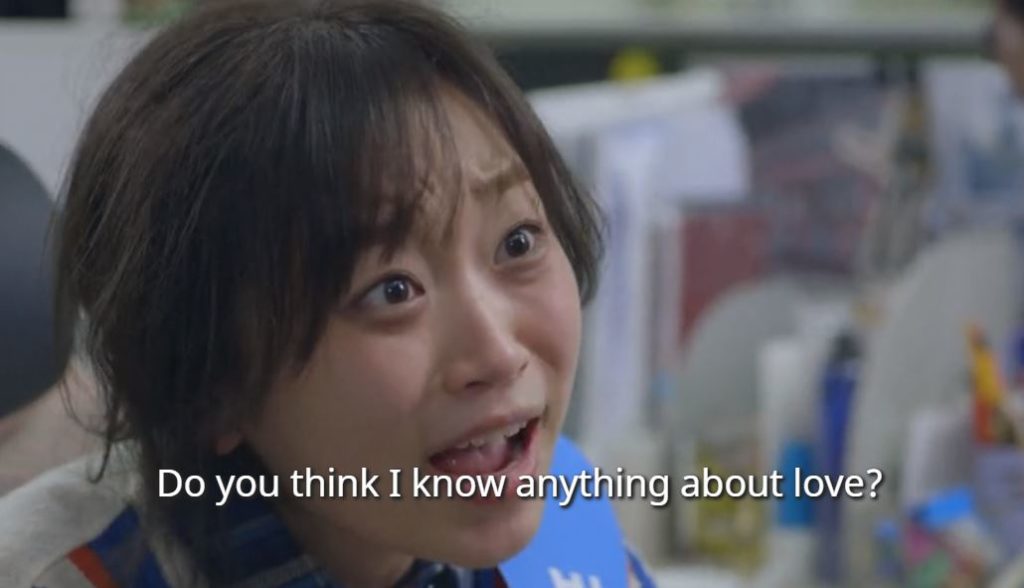 Which K-dramas have you found therapeutic? Any others to add to this list of best Korean dramas in quarantine? Drop some more recs below!
---
Author: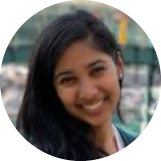 Becky Ipe
When not traveling and pestering people of varying ages and histories with impertinent questions for research purposes (yes, it's legit), Becky indulges her passion for narrative by watching Korean dramas (she's a certified sageuk addict). Her obsession with all things Asian began at the tender age of 5 when her parents moved to Taiwan for a year. Since then she's travelled and lived in China, India, and South Korea, and spends her face-masking moments planning the next great Asian exploration.
---
Comments