How You Can Get Classic Blue, Pantone's Color of the Year, Into Your Beauty Routine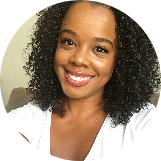 Sheryll Donerson
Jan 16, 2020
---
Don't be intimidated! From bold to chic, it's easy to incorporate Classic Blue into your beauty look for 2020.
---
Towards the end of 2019, Pantone announced its color of the year for 2020. The choice? Classic Blue. As we begin a new decade, this shade symbolizes new excitement for what is going to happen next. Have you ever watched the sunset on a beautiful, clear day and noticed that rich shade of blue that appears right at dusk? That's Classic Blue.
 

View this post on Instagram

 
When it comes to blue in beauty, one tends to think of the '80s — you know the bold blue shadows paired with red lips that we all saw our moms or grandmothers wear. But trust, you can embrace this gorgeous hue in a modern way. Let me show you how!
Eyes
The most obvious place to incorporate Classic Blue into your beauty routine is with your eyeshadow. For a bold look, swipe on some of the Colourpop Backstage pressed eyeshadow powder onto your lids and blend it out with a fluffy brush.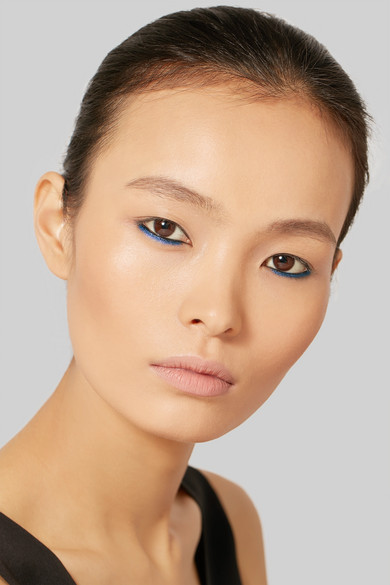 If blue eyeshadow is a bit too much for you, you can always add a pop of color with an eyeliner. The Marc Jacobs Beauty Highliner Gel Eye Crayon in the shade (Wave)Length 68 is the perfect shade of classic blue. All you need to add is a pop of mascara, and you're out the door!
Lips
I'd never tried a blue lipstick in my life until I saw Rihanna rocking it one day and thought … you know what? I'm here for this. Classic Blue on the lips is less intimidating than black and adds interest without being overwhelming on your face.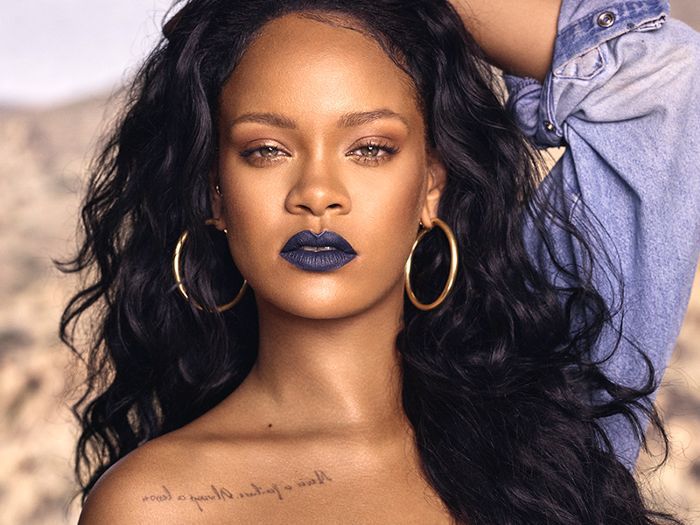 My two favorite blue shades are the Fenty Beauty Mattemoiselle Plush Matte Lipstick in the shade Clapback. If you're a liquid lipstick person, then go for the Melt Cosmetics Liquid Lipstick in the steel-toned hue called Circuit.
Nails
Classic Blue nails are truly where it's at. Palate Polish, an indie (and vegan) nail polish company that focuses on small batch production free of harmful ingredients, has a gorgeous shade called Blue Maize that would look perfect on freshly manicured hands or toes. If you like the shine of a gel polish, but you don't want to pay 40 bucks to get your nails done, you can get a bottle of the Deborah Lippman All Fired Up Gel Lab Pro Collection in the hue Sorry, Not Sorry.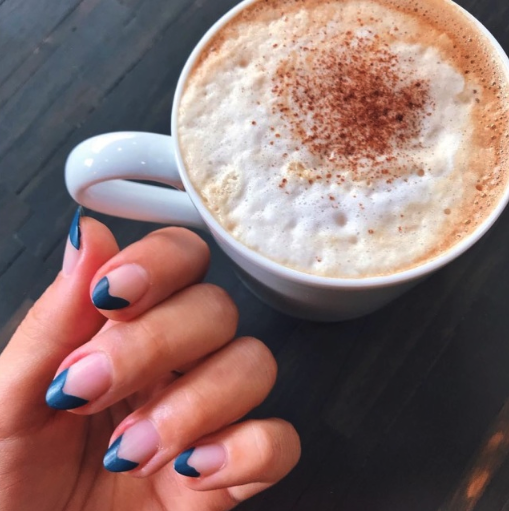 And currently, I'm in a big glitter phase, so I'm all about the Bioluminescence shade from Starrily. It's a blue gel base mixed with chunky blue holographic glitter. It's out of control in the best way possible.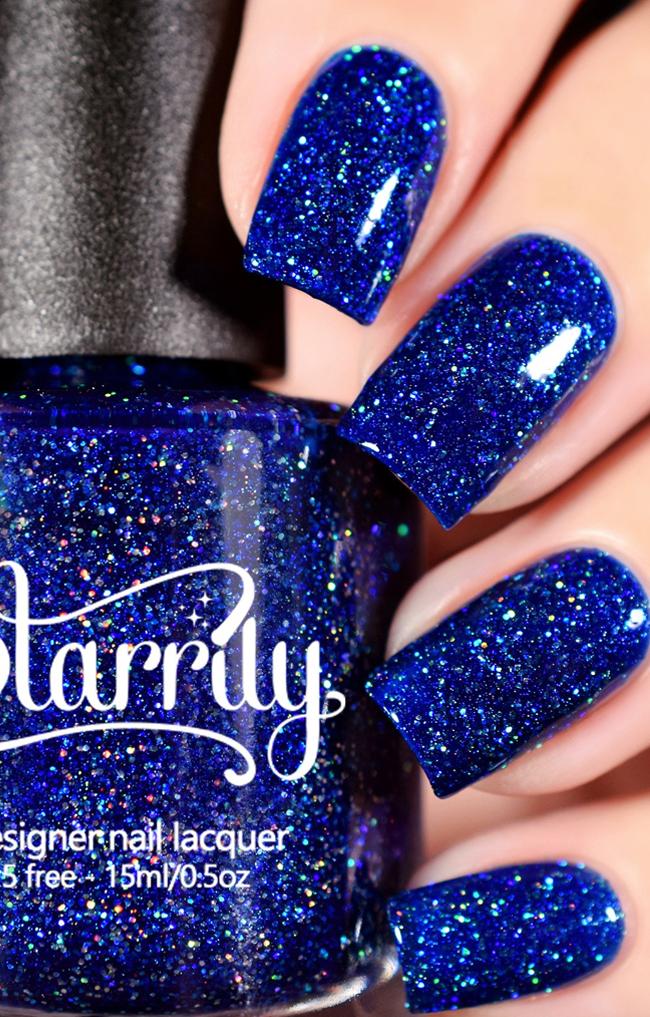 Hair
Hair dye has come a looooong way, okay. No longer do you have to worry about permanently dyeing your hair blue — you can just throw in some temporary colors that wash right out. After Midnight from Manic Panic is a dark, rich color that looks good on all hair colors.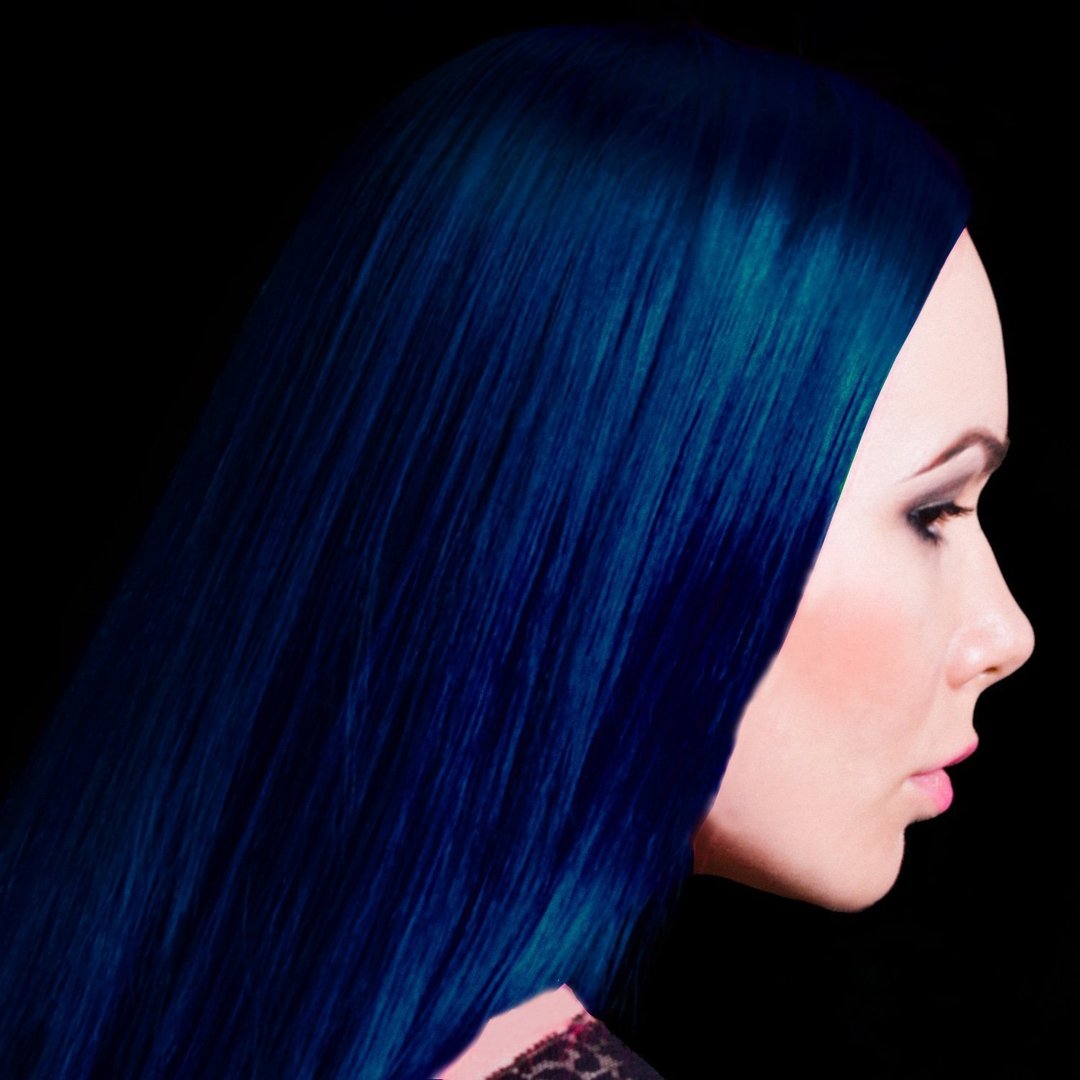 But if you're still not down with a 6- to 9-week hair dye commitment, you can opt for a wig à la Kylie Jenner. Yeah, spoiler alert — she (and all those other celebs) are definitely braiding their hair down and throwing on a wig when they want to switch things up. Go for a long and wavy look with this choice, or if you're all about having a bob moment, this is a cute one!
What do you think of Pantone's color of the year? Do you plan on embracing Classic Blue in your beauty look? Let me know in the comments!
---
Author: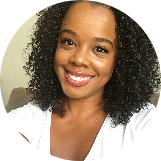 Sheryll Donerson
Sheryll Donerson got her start as a beauty writer by writing K-beauty reviews for her blog, The Wanderlust Project. These days, she's lifting heavy weights, eating tacos, drinking (too much) coffee and is 1/4 of the beauty podcast, Beauty Beyond Basics (or Triple Bees for short). You can find her on Instagram and Twitter at @sheryllrenata.
---
Comments