Instagram Made Me Do It! 5 Beauty Products That Deliver Results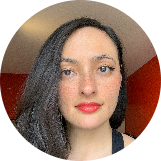 Marieve Inoue
Oct 12, 2020
---
Just because you see a beauty product everywhere on social media doesn't (necessarily) mean it's effective. But, these five winners have a cult following for a reason!
---
It's happened to the best of us: after seeing a product multiple times on our Instagram feed, it magically ends up in our virtual or physical shopping cart, and soon after, in our beauty routines. There can be several reasons a skincare or makeup product appears in every other post: the brand may have sent it to every influencer under the sun, it might fit perfectly into the latest trend, or—and this is usually the case if the product isn't new—it could actually be good enough to deserve all that attention. 
I receive enough PR samples from brands that I shouldn't need to actively seek out products to add to my collection; but unfortunately for my bank account, I am not immune to the Instagram effect. If I think a product sounds interesting enough, I'll go ahead and purchase it (or on occasion, put in a request with the brand to try it). That was the case with the five following products, which I first noticed on Instagram. But, the fact they made it onto this list means they exceeded my expectations. In some cases, I've finished multiple tubs or bottles!
COSRX Advanced Snail 92 All in one Cream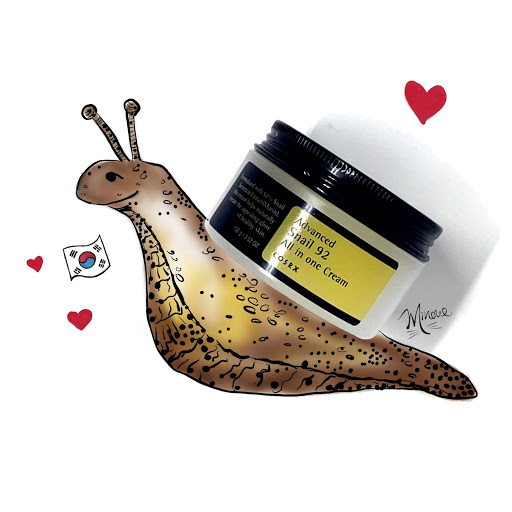 Multiple-step routines and snail slime are usually what comes to mind for a lot of people when they think of Korean skincare. I tried sheet masks with snail mucin before, but I wasn't completely convinced of the ingredient's effectiveness—yet. That all changed when I tried this cream after seeing it one too many times in people's routines on my Instagram feed. The Advanced Snail 92 All in one Cream wasn't my first COSRX product (and certainly not the last), but it was the one that cemented the brand as one of my favorites in terms of K-beauty.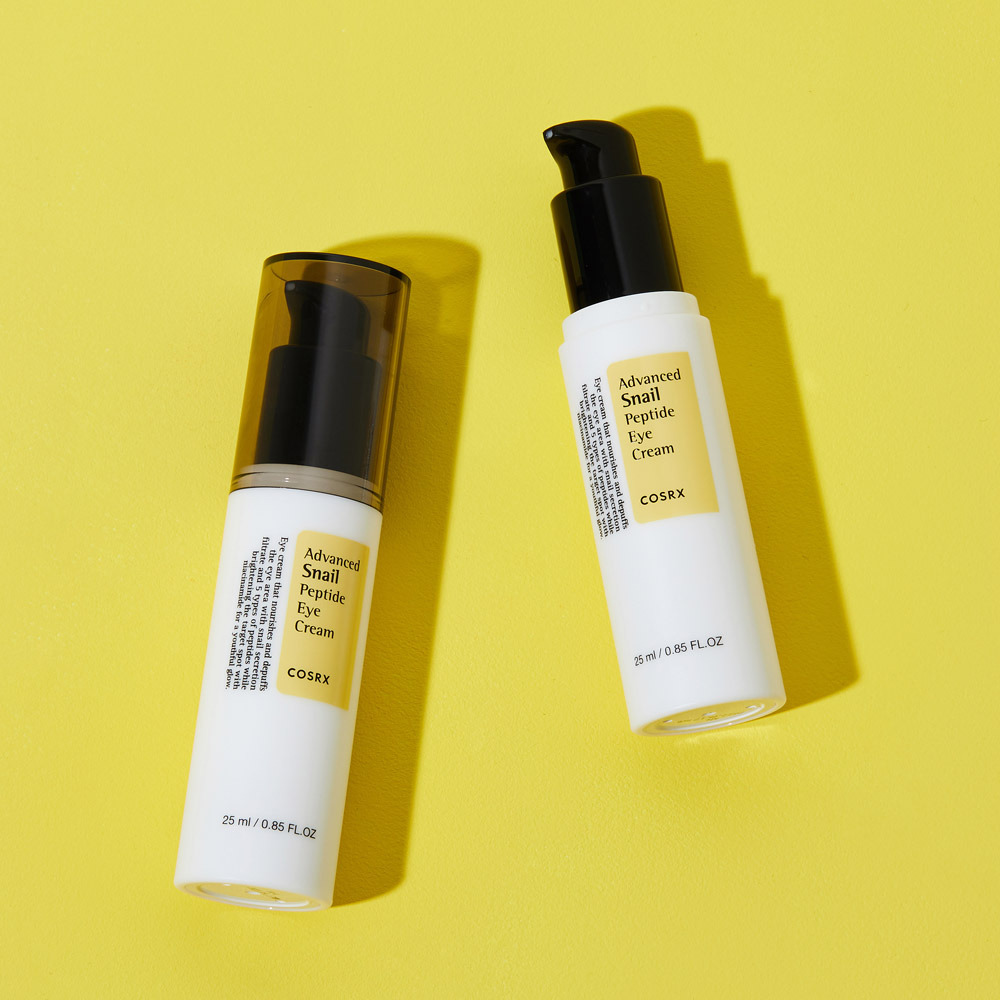 The main benefits of snail mucin in skincare products are that it is moisturizing and soothing and is also said to boost collagen production. This cream is 92% snail secretion filtrate and does an effective job of moisturizing and plumping fine lines on my forehead and under-eye area, which hasn't been this smooth in years. (I recently switched to the Advanced Snail Peptide Eye Cream from the same line because of its practical pump and smaller size.) The texture of the Advanced Snail 92 All In One Cream is more fluid than I usually expect for a cream, and it has a bit of a stringy/slimy texture that can be surprising at first. It took me a few days to get used to it, but there's no turning back for me now!
Hada Labo Gokujun Premium Hyaluronic Acid Lotion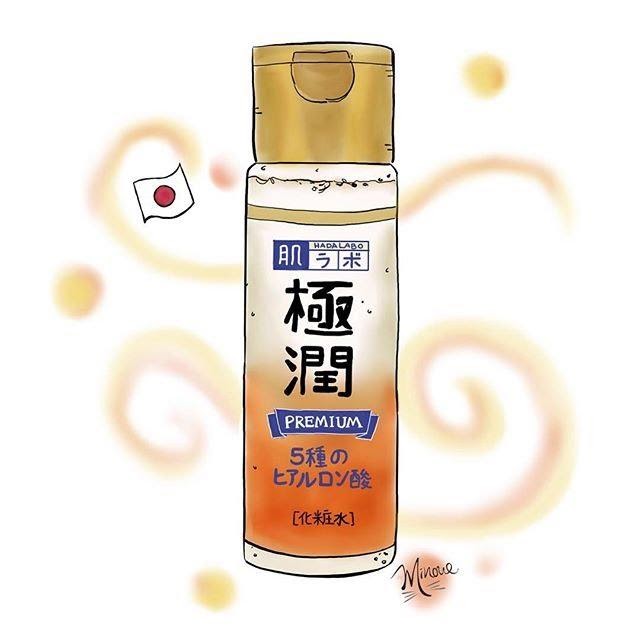 When I first started taking an active interest in Asian skincare a few years ago, one of the products that seemed to be included in every Instagram post was the Hada Labo Gokujun Hyaluronic Acid Lotion. I was intrigued—especially since at that time, I still had no idea toners (or "lotions", as they're often called in Japan) could be anything other than astringent. Boy, was I in for a discovery! After trying the "regular" Hyaluronic Acid Lotion, I heard about the Premium version, which boasts five molecular weights of hyaluronic acid—a must-have ingredient when it comes to hydration—rather than three. Its syrupy consistency that plumps the skin, super affordable price, and surprising effectiveness are all reasons I suspect to contribute to its huge popularity. Make sure you pick up a few bottles the next time you find yourself in an Asian cosmetics or grocery store, or during your next trip to Japan, whenever that ends up being: you'll want one for yourself, and one or two as souvenirs for your skincare-loving friends!
BECCA Cosmetics Shimmering Skin Perfector Pressed Highlighter in Champagne Pop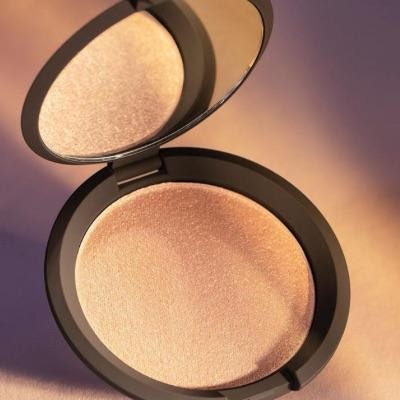 I used to have a bit of a highlighter obsession: I'd jump at the chance to try a new one every time I had the opportunity. But then, I tried the BECCA Cosmetics Shimmering Skin Perfector Pressed Highlighter in Champagne Pop (try saying that fast five times in a row!) after seeing it everywhere on social media, blogs, and in print magazines. You hear may have heard things about Champagne Pop: for example, that it looks "gorgeous on every skin tone," and that its powder is "so fine that it feels buttery." In my experience, they're true! Its hue is sublime and its texture, ultrafine, it's just opaque enough and doesn't contain any glitter, making it the perfect highlighter in my opinion. I've stopped counting the number of times people have complimented my glow when I've worn this cult classic product. I've accepted that it's unlikely I'll ever find another highlighter that gets me this excited about using it every time I pull open my makeup drawer. I'll just keep my fingers crossed that BECCA Cosmetics never stops making it! 
OLAPLEX No. 3 Hair Perfector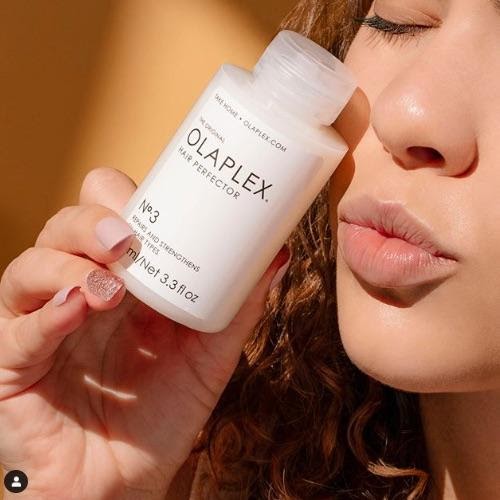 After constantly reading rave reviews about it, seeing it everywhere online, going through dozens of comments on the SEPHORA website—where it's rated over four stars with over 3,000 reviews—and leaving it in my shopping cart for months, I finally took the plunge and ordered the OLAPLEX No. 3 Hair Perfector. And, I'd do it again in a heartbeat! One of the great things about this product is that it's suited to all types of hair, from straight to tightly coiled. And "hair perfector" is a fitting name: its goal is to perfect your hair by relinking its bonds that have been damaged. After being home for months due to the pandemic and suspecting it would be challenging to quickly get a hair appointment, I decided to try this product in hopes it would help me last a few weeks longer before my imminent trip to the salon. How it works: you apply it on dry hair and let it sit for at least 10 minutes before rinsing it out and using your regular shampoo and conditioner. The first time I tried the treatment, I could already feel that my hair was super smooth and free of tangles while rinsing it out—a result that lasted even after I washed and dried my mane. Of course, I still intend to get my hair cut, but I also mean to keep using this game-changing product regularly from here on out!
Laneige Water Sleeping Mask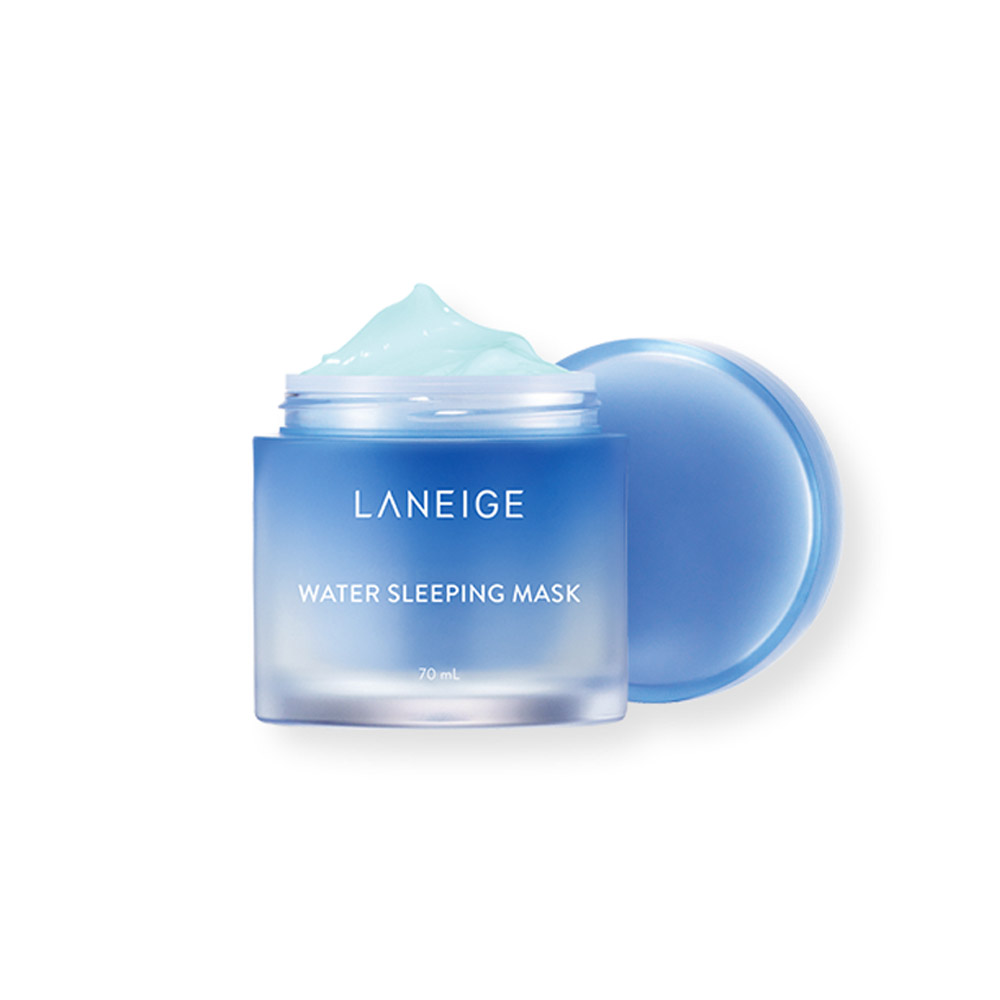 If you're even vaguely interested in Asian skincare, chances are you've come across the Laneige Water Sleeping Mask before. When I first started getting my feet wet with Korean beauty, I remember finding the name intriguing: a sleeping mask? I liked the sound of that. Turns out, I also really loved the product once I integrated it into my routine. I expected it to be richer, but I quickly learned to appreciate its gel consistency, which floods the skin with hydration. After applying it over my moisturizer at night, I wake up to bright, bouncy skin. And, its relaxing scent—especially the Lavender version—makes it such a nice way to top off my skincare routine before heading to bed. It's no wonder this product is so popular in the online beauty community: according to the brand's website, one is sold every 12 seconds worldwide. Whoa!
What's a product you purchased after noticing it on social media? Did it live up to the hype? Let me know in the comments!
---
Author: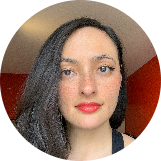 Marieve Inoue
Mariève has been writing about beauty online and in print for over 10 years. Half-Canadian and half-Japanese, she loves that being a freelance beauty writer gives her the opportunity to explore the cosmetics landscape from Montreal all the way to Tokyo. Also on her mind at any given moment: cats, music, figure skating, food, and her next trip to Japan. You can find her (and her beauty illustrations!) on Instagram at @by.minoue.
---
Comments