Why You Should Never Rush Your Hair Colorist + 8 Other Do's and Don'ts from Beauty Experts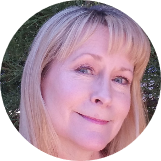 Tracy Teel
Nov 03, 2021
---
Save time, money, stress, and disappointment at your next beauty appointment.
---
The world can be a tough place to navigate without guidelines. From an early age, we learn what to do and what not to with the guidance of our parents, teachers, friends, and mentors. Asking your favorite beauty professional certain questions may feel awkward or overtly intimate, but they've seen, heard, smelled, and been asked it all, so here's some advice you should take to heart.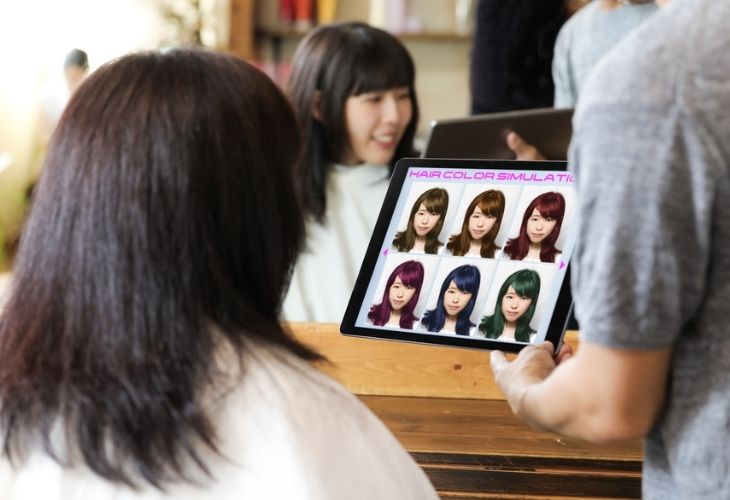 Lesson #1 – Be Kind and Learn Your Provider's Name
Esthetician and Esthetics Instructor Stephanie Kinard has written an entire blog article detailing "Things that Your Service Provider Wants You to Stop Doing," the first of which includes not knowing your esthetician's name. "There is power in a name and [knowing and remembering] a person's name establishes trust and respect." If you've been receiving services from your esthetician consistently, Kinard emphasizes that not knowing his or her name is often perceived as dismissive. "It makes it seem as if this esthetician is somehow not as important as you are." 
Lesson #2 – Patience Is a Virtue 
When you value your relationship with your beauty professional, you'll remain in their good graces if you avoid rushing them. If you're on a tight schedule, say so, or reschedule when you have more time for the service you want to receive. Cosmetologist Carly D. Sullivan recommends calling ahead to see if your provider's running behind. "I would prefer to provide the full service rather than cut corners to be done by a specific time." And if there's a color transformation in your hair's future, Hair Specialist Bailey Anson says not to assume it can happen in mere minutes, especially if your "hair history has a shady past." Expecting to go platinum when you've used "box dye splat and God knows what else" requires extra time. 
Lesson #3 – Forgo the Fake Tanner
Be honest here. Do you like the scent of self-tanning spray? I didn't think so. And guess what? Your service provider probably dislikes it, too. "Sunless tanner f-ing stinks," says Esthetician Dorian Holguin, "and it's unfair for beauty professionals to have to endure that for over an hour."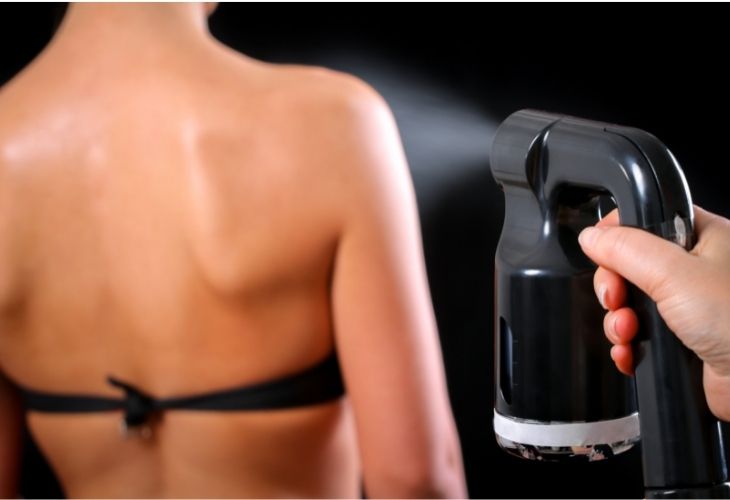 Lesson #4 – Leave Your Phone Alone
Think of beauty time as an opportunity to unplug. Talking on the phone while being waxed, bleached, or massaged is disrespectful to your provider and other salon patrons. It can also interfere with the quality of the service you receive. 
Lesson #5 – Be Ready to Roll Upon Arrival
Common sense would dictate arriving bare-faced for a makeup application appointment, but Holguin, who's also a Makeup Artist, says it doesn't always work out that way. Depending on his clients' previous activities, they often show up made-up. If you want to maximize your session, "Don't come in for a one-hour makeup application with a full face of makeup on and expect near perfection. It takes 10 minutes just to remove it."
Lesson #6 – Don't Leave Empty-Handed 
If you've ever visited your favorite department store counter and had makeup applied without buying anything, then this tidbit applies to you. The makeup artists working in retail love what they do, but they're also expected to sell products. Makeup Artist Savannah Gallegos explains, "Doing a good job [does] not just mean satisfying the customer, but selling a good amount of product to her. Too often, customers take nothing. I very often had customers getting full face makeovers without a fee and without purchasing a thing. [You don't necessarily need to buy] what we put on you, but if you're purchasing nothing after the service, you are doing a disservice to the MUA."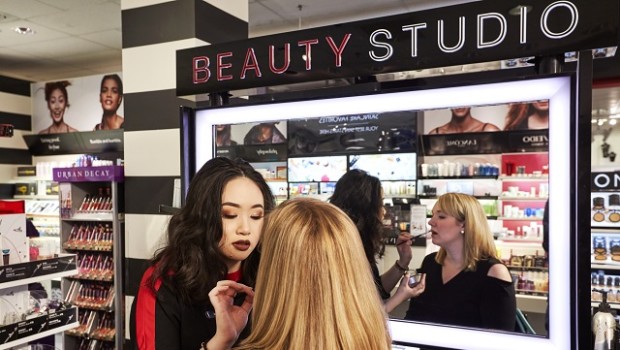 Lesson #7 – Don't Chart a New Course on the Fly 
Before dedicating my career to writing for the beauty industry, I worked in catering and event planning. Last minute requests, especially from brides, were tough to accommodate if not impossible. Makeup Artist Lisa Florenzen says one of the most frequent "Big Day" problems occurs when brides do a 180 makeup-wise "after locking in their look [during their] in-person consultation weeks before." After deciding on "minimalistic and natural-looking makeup," one of Florenzen's brides arrived with a Roaring 20s flapper hairstyle on her wedding day. Bold eye and lip makeup were required to balance the look, and the end result "was exactly the opposite of what [Florenzen] did during the consultation."
Lesson #8 – Stop Side-Eyeing Your MUA's Kit
Makeup aficionados have their faves, but don't expect your makeup artist to use brands just because they're trending. Makeup Artist Chyla Guerrero says, "Some people will judge you if you don't carry the 'hip' brand. I won't carry Kylie lip kits because I don't like them. Okay?"
Lesson #9 – Keep Your Hands to Yourself
Every makeup artist who weighed in commented on clients touching their tools. If we've learned anything from COVID-19, it's to be mindful of germs and how easily they can be transferred from one surface to another. "It's a total cringe moment," Guerrero says, "when clients touch and feel my brushes." Rightfully so, she takes safety protocols seriously.  You may not hear her say it out loud, but inside her head, she's thinking, "I just sanitized that!" 
---
Author: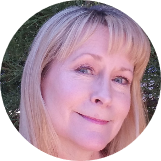 Tracy Teel
Tracy Ann Teel is a full-time freelance writer and the owner of Finesse Writing and Editing LLC. She's a tutorial writer for San Francisco Globe's beauty platform, FierceLeague.com, covering everything from skin and hair care to makeup and nail art. She writes for skincare companies, dermatologists, and cosmetic surgeons, and proudly taught at her MFA alma mater, the University of California Irvine, as a member of their adjunct faculty in English. She's been a textbook reviewer for Prentice Hall, been recognized three consecutive years in the Who's Who Among America's Teachers, and has written professionally for 30+ years. Her poetry chapbook Such Dust was published by Finishing Line Press, and her work has appeared in Alaska Quarterly Review, Rattle, Pearl, Kaleidoscope, and Lake Arrowhead Life.
---
Comments