Beauty Experts are Raving About This Legendary Makeup Brand's Skin-Perfecting Foundations, Concealers and Powders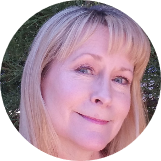 Tracy Teel
Dec 09, 2021
---
Cruelty-free, iconic and celebrity-adored, these one-and-done, multitasking makeup essentials deliver your most flawless face ever. 
---
Remember your very first powder compact? I do, and mine was from COVERGIRL. Since its 1961 inception, COVERGIRL has been making liquid makeup and powder products accessible to all. Unlike department store offerings, COVERGIRL was available in the grocery store, which made it easy to find and affordable to buy without going out of your way. That mindset continues, and the "Easy, Breezy, Beautiful" brand has been making history ever since.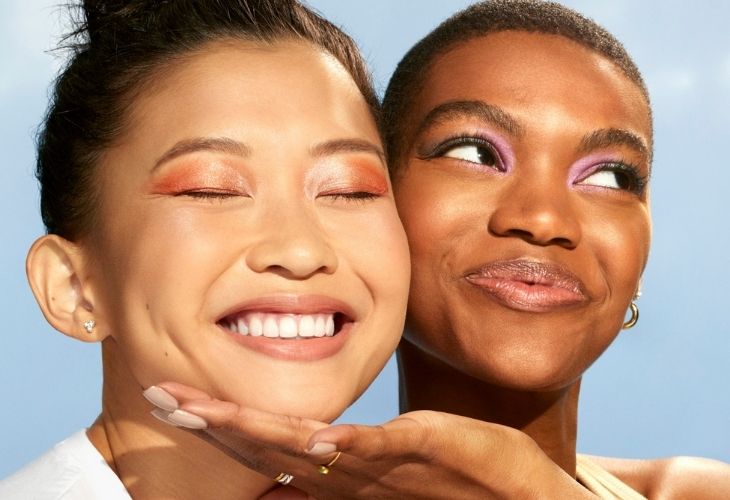 Prepare to look easier, breezier and more beautiful than ever!
Famous Faces Through the Years
The faces of COVERGIRL have included models, actresses, singers, and even Elon Musk's mom, Maye – who's been a model for half a century. The brand's inclusive attitude spans decades, not mere months, and many will remember Tyra Banks and Rihanna as ambassadors of the brand. COVERGIRL continues to offer effortlessly natural looks while still being fresh and relevant for today's diverse modern woman. Supermodel Niki Taylor has even reprised her role as a COVERGIRL ambassador once again. The newest brand ambassador is America Fererra, an Emmy award-winning actress, director, producer, activist and author .
The Magnificent 8
What does the number one ranking anti-aging foundation have in common with the number one foundation, face powder, and blush brand? They're all from COVERGIRL. Peruse COVERGIRL's offerings in your local venue, and you're bound to spot one of your favorites among these best sellers:
Clean
Simply Ageless
TruBlend
Lash Blast
Exhibitionist 
Eye Enhancers
Perfect Point Plus
Cruelty Free Across the Board
Companies large and small opt for cruelty free certification, which is a rigorous process, and being Leaping Bunny Certified requires brands to audit and monitor their suppliers for adherence to a non-animal testing policy right down to the individual ingredients. It's no small feat to achieve this certification, and per the brand's FAQ page, "COVERGIRL is the biggest makeup brand to receive the Leaping Bunny certification." And that certification doesn't apply to just a single product line or category. Every product that bears the COVERGIRL name is cruelty-free.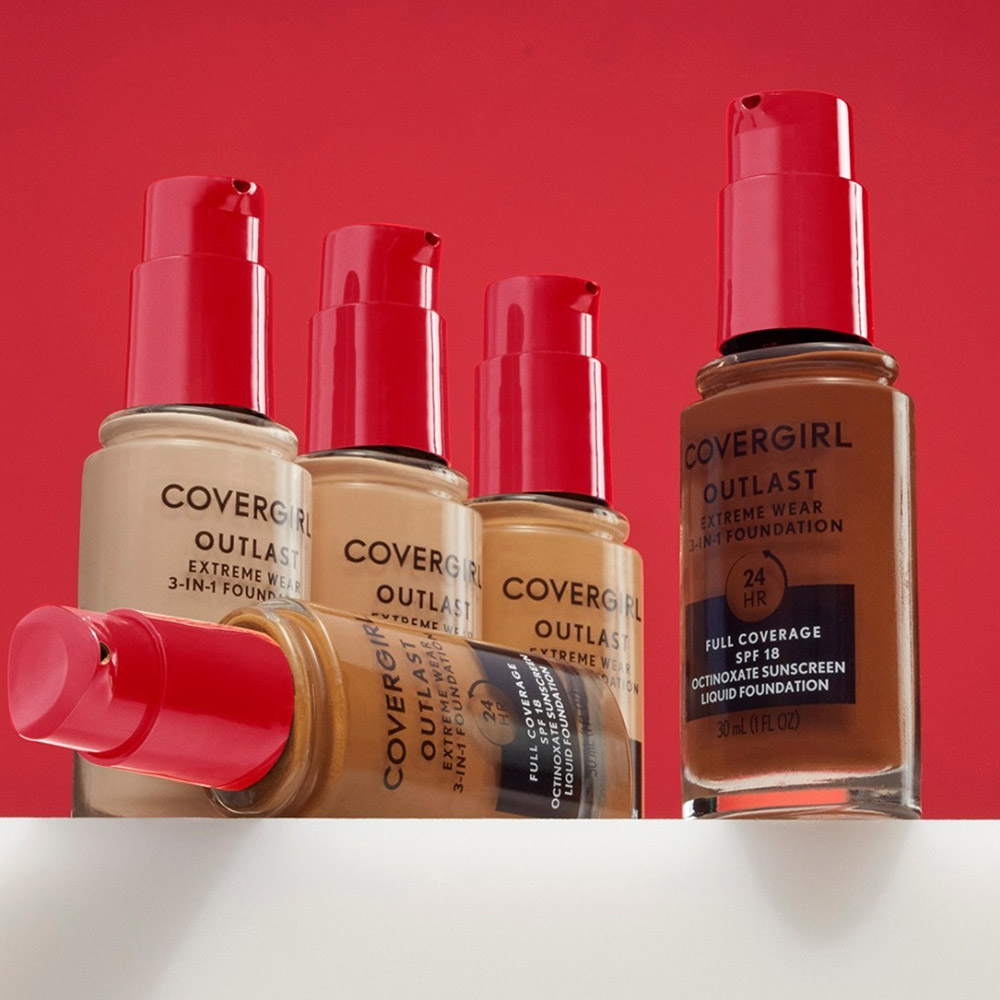 Get Lightweight Longevity and Full Coverage, Too
Makeup needs vary but wearing protective face masks has taught us all that foundation, powder, and concealer really do need to stay put as applied. COVERGIRL's Outlast Extreme Wear products offer sweat-, transfer-, and humidity-proof full coverage without feeling heavy or looking cakey. If your busy schedule makes you long for an all-in-one product, Outlast Extreme Wear 3-in-1 Full Coverage Liquid Foundation does it all. It's your primer, base, and concealer combined in a 24-hour, hydrating, "breathable" foundation for less than $15. Bonus: It has SPF 18, too!
Most long-wearing products feel thick and mask-like on my skin but not COVERGIRL's Outlast. The lightweight consistency makes it easy to apply with a brush or beauty sponge, and the coverage builds nicely for those less-than-perfect sections. My foundation tends to wear off around my nose and on my chin after just a few hours but Outlast was still going strong after nine full hours. Quite an impressive feat.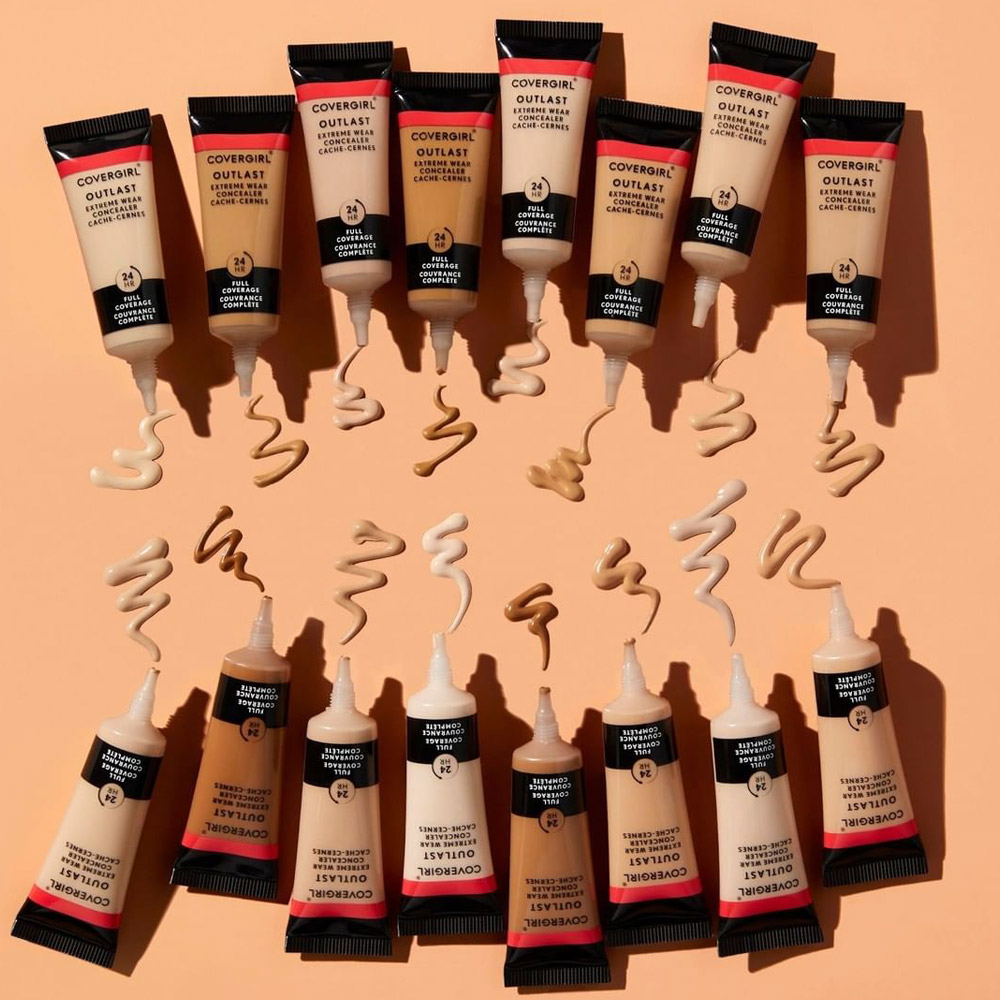 Conceal Without Creasing
Need a little extra help minimizing imperfections? The needle-nosed ophthalmic concealer tip on COVERGIRL's Outlast Extreme Wear Concealer makes precise placement a reality (and makes the product last longer). I've never enjoyed using concealer that comes with a wand because I don't want to transfer anything from my skin back into the bottle. This tip satisfies my need for a sanitary product, and the concealer worked equally well when applied with a brush instead of my fingers. For those needing a life-proof, budge-resistant concealer, Outlast fits the bill. It sets quickly and lives up to the "crease- and transfer-proof" claim. Just remember to prep the undereye area beforehand with an equally lightweight eye serum for best results.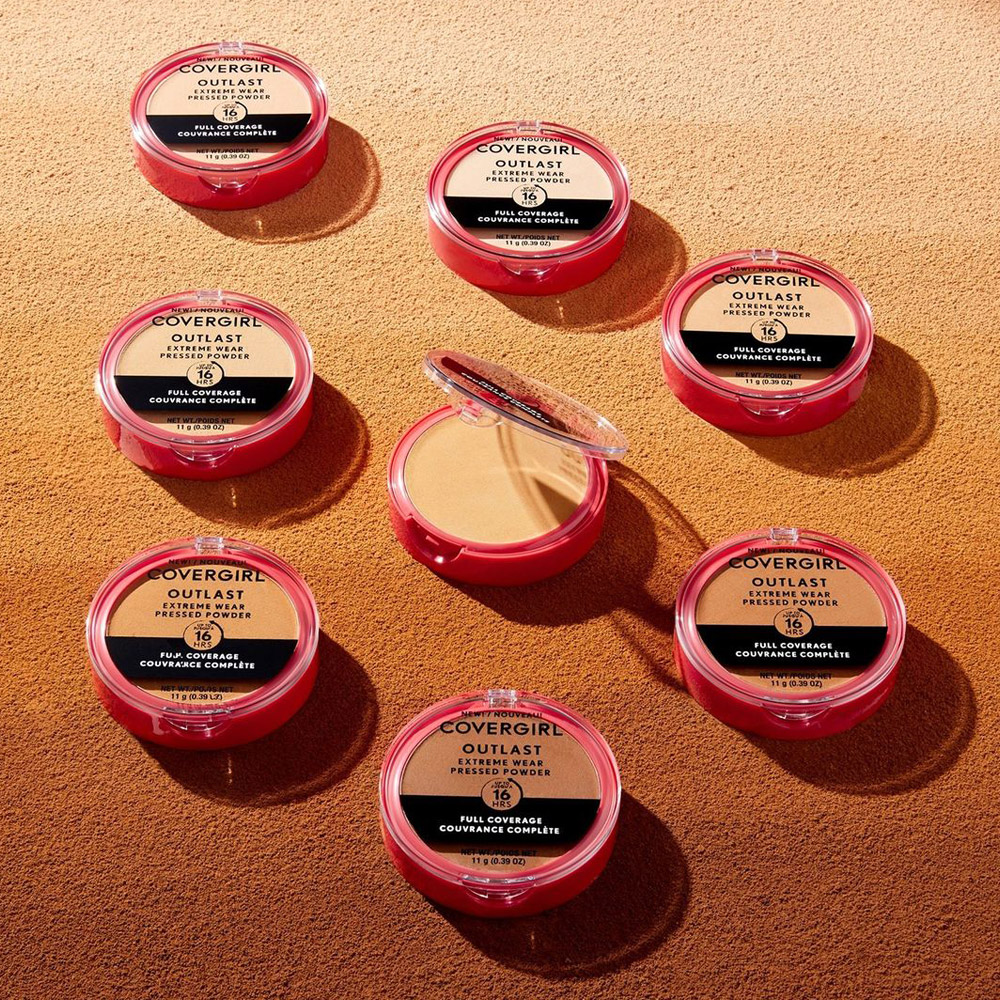 Get Full Coverage in Powder Form
When your day demands a quick makeup routine, COVERGIRL's Outlast Extreme Wear Pressed Powder offers 16 hours of full coverage. Of all three products I tried, the powder surprised me the most. As a rule, I equate long-wear powder foundation with a feeling of tightness, dryness, and overall discomfort. Much to my delight, the Outlast Pressed Powder had light but buildable coverage and a shine-free finish. At the eight-hour mark, it still looked great and prevented oil breakthrough in my T-zone. 
If you haven't tried COVERGIRL lately, now's the time to revisit this legendary brand. These multitaskers truly make "making up" easier, breezier, and more beautiful than ever.
---
Author: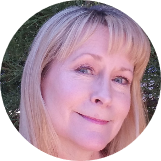 Tracy Teel
Tracy Ann Teel is a full-time freelance writer and the owner of Finesse Writing and Editing LLC. She's a tutorial writer for San Francisco Globe's beauty platform, FierceLeague.com, covering everything from skin and hair care to makeup and nail art. She writes for skincare companies, dermatologists, and cosmetic surgeons, and proudly taught at her MFA alma mater, the University of California Irvine, as a member of their adjunct faculty in English. She's been a textbook reviewer for Prentice Hall, been recognized three consecutive years in the Who's Who Among America's Teachers, and has written professionally for 30+ years. Her poetry chapbook Such Dust was published by Finishing Line Press, and her work has appeared in Alaska Quarterly Review, Rattle, Pearl, Kaleidoscope, and Lake Arrowhead Life.
---
Comments