Millions Of Fans Swear By This Skin-Perfecting Cosmetics Brand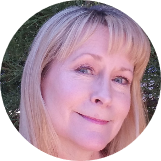 Tracy Teel
Jul 28, 2021
---
 And it's created by one of the beauty industry's most revered professional makeup artists.  
---
Just like consumers, brand founders have unique personalities. It's not always easy to connect with someone, especially if you feel intimidated by the products or the person showing you how to use them. Laura Geller, however, is immediately personable and utterly unpretentious. QVC fans will instantly recognize her approachable nature because she's inviting, honest, and witty. Just watch one of Geller's "Morning Beauty Routine" YouTube videos, and you'll learn insider tips from a real woman in a truly natural way. And why not. She's spent 30 years crafting pioneering products and demystifying the art of everyday makeup essentials and how to put your best face forward, which is why her Laura Geller makeup products, including the Baked Balance-n-Brighten Color Correcting Foundation and Baked Blush-n-Brighten Marbleized Blush are best sellers and have achieved hero status. Even Fran Drescher of the 90s hit TV series The Nanny sings Geller's praises.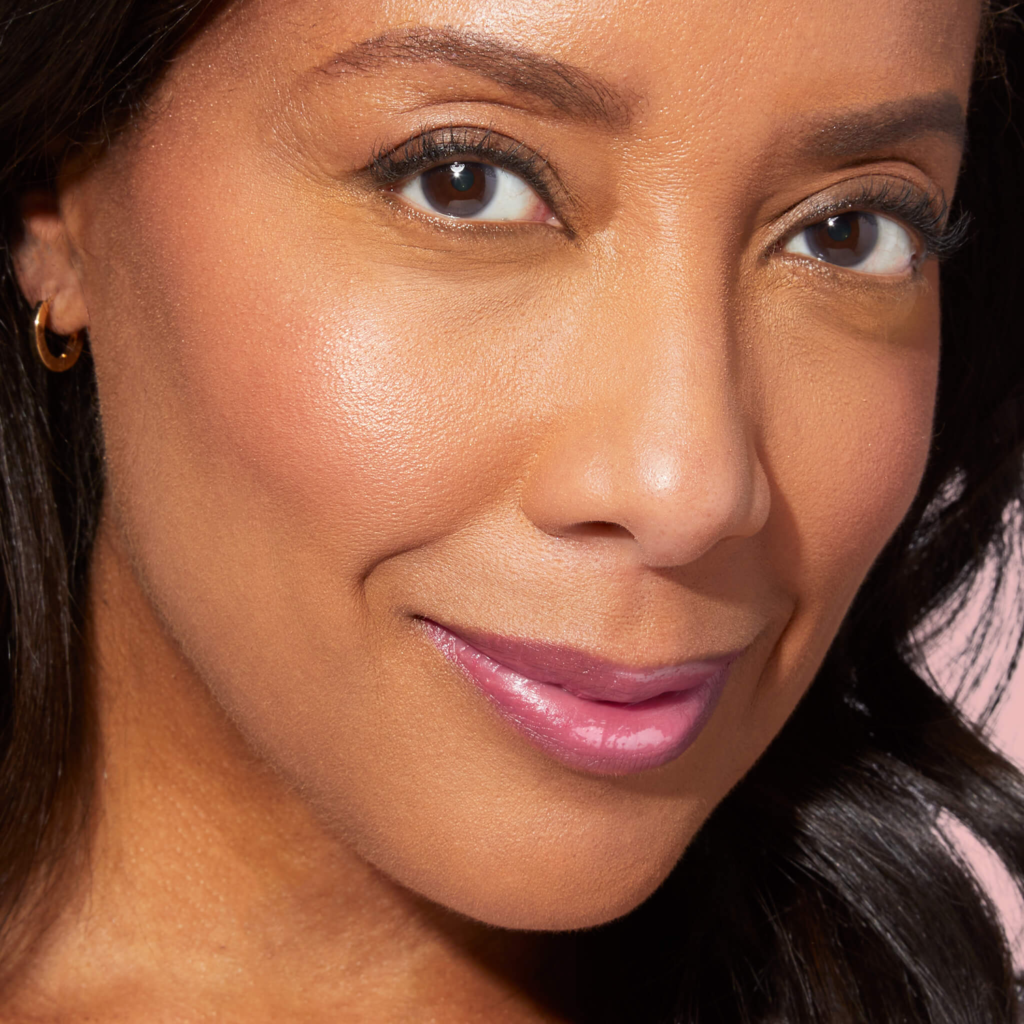 Cutting-Edge Technology and Skin Loving Ingredients
Laura Geller's beauty products are great for beauties of any age, all skin tones and are especially suited for those concerned about avoiding products that cake, crack, crease, or simply make them look older. Why? Because they start off as liquid not powder during the formulation process. The "liquid pigments are baked for 24 hours on terracotta tiles, then hand-finished in Italy." They are weightless and apply like powder but feel creamy on the skin, even mature skin. They're also rich in antioxidants, thanks to White Tea Extract, and skin-soothing, anti-inflammatory Centella Asiatica.
A Lip Essential with a Twist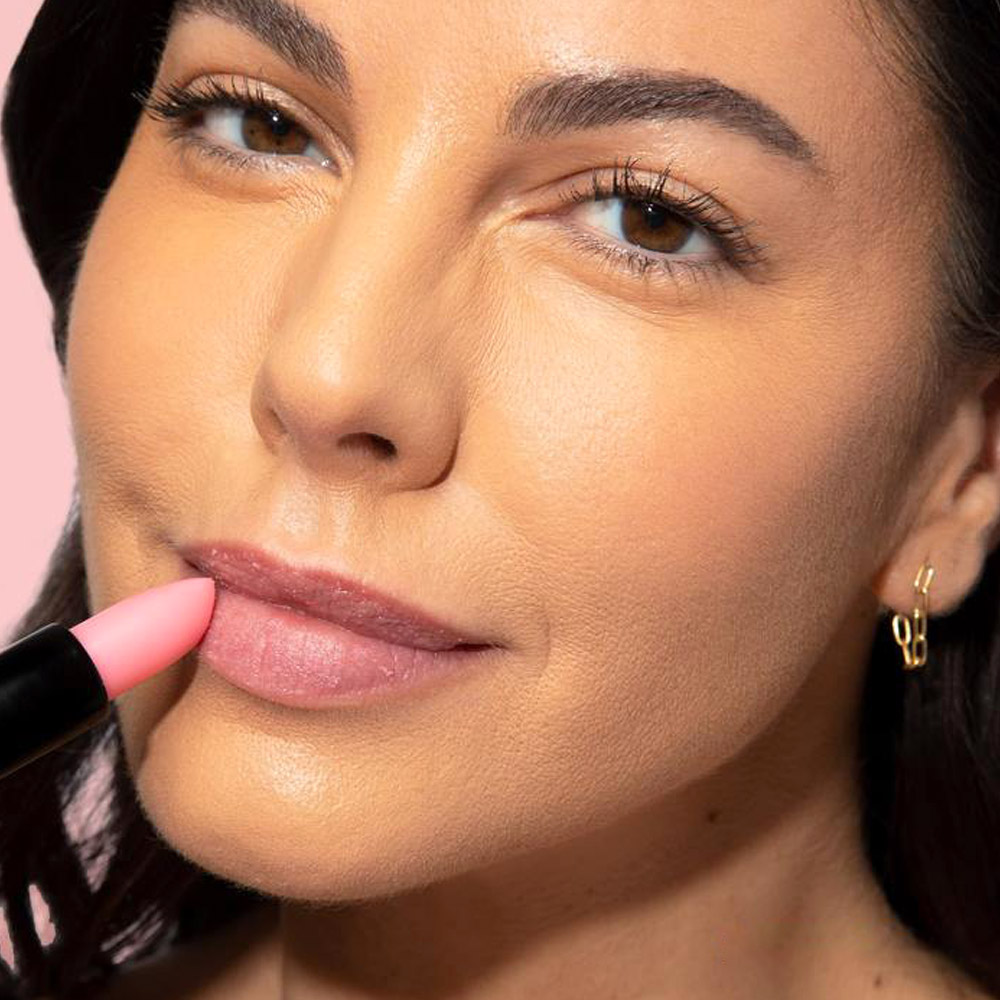 Ever wish you could carry your lip scrub with you? Messy pots and tubes don't travel well, but Laura Geller's Prep Stick Lip Scrub is an on-the-go game-changer! It's shaped like a lipstick and uses real sugar to gently buff away dead skin as well as grapeseed and avocado oil to hydrate and perfect your pout. I like to keep this on my desk during the day and use it whenever my lips start to feel a bit chapped. And the best part – you don't have to wipe it off unless you want to because it tastes good, too! 
A Multi-Finish Eyeshadow Palette That You'll Reach for Every Day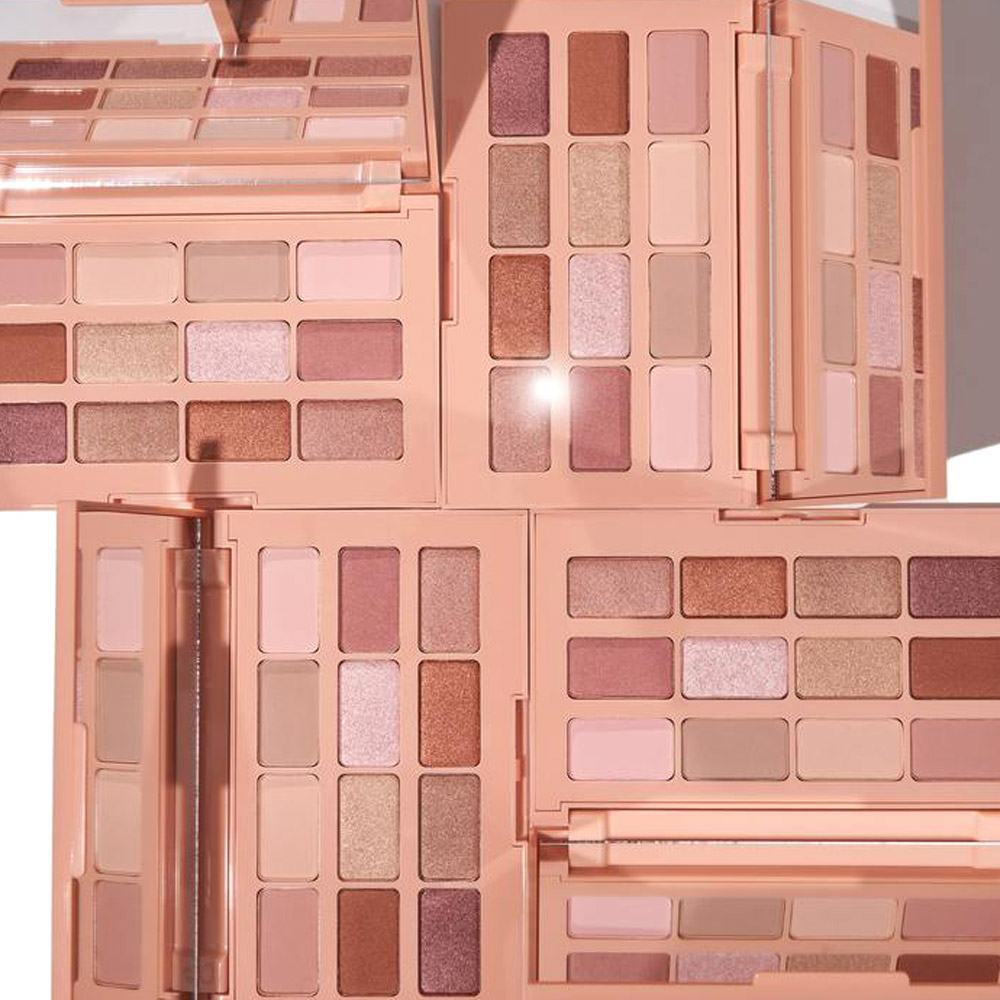 Geller's approach is all about being effortless, and the 12-shade You're A Natural! Multi-Finish Eyeshadow Palette is filled with rose and taupe mattes, suedes, and metallics that offer an alluring highlighter effect and easily go from day to night. Like Geller, I'm a woman of "a particular age," so I like a soft contour shade that disguises my hooded lids, but I love metallics, too. This palette has all the shades I need to create a flattering daytime look as well as darker metallics that make it easy to create a sultry evening look for date night. 
A Blush Duo That Will Surprise You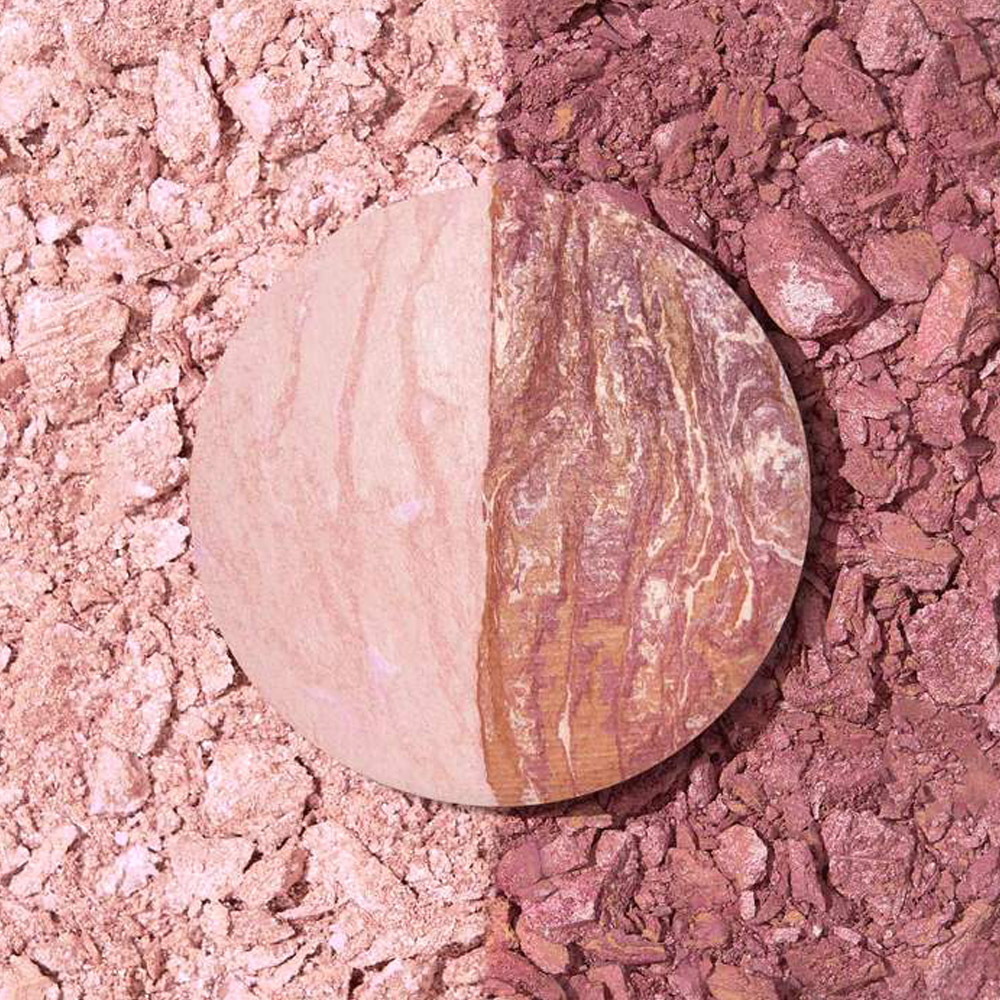 The baked technology really shines in Laura Geller's skin-perfecting and highly wearable Baked Blush-n-Brighten Multipurpose Duo. Pick up your softest blush brush and gently stroke it along the surface of this product, and you'll be stunned at how fine the product is and how creamy it feels on your skin; it effortlessly blurs fine lines too. Just about any brush in your arsenal will work with this blush, and even my softest natural hair brush picked up ample product in one sweep. The dusty mauve Sateen Subtle Berry shade initially worried me since I'm very fair, but by adding cream and bronze marbleized liquids to it, the result is a pearly glow that looks very natural and has a weightless feel. I followed Geller's cue and swept the lighter shade above my cheekbone, and the two shades pair beautifully without looking glittery or sparkly. Try brushing a little bit over your eyeshadow as well, like Geller does, to pull your whole look together. 
Don't forget to check out her YouTube channel. You'll quickly see why millions of fans adore Laura Geller and her makeup products.
---
Author: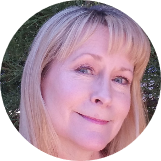 Tracy Teel
Tracy Ann Teel is a full-time freelance writer and the owner of Finesse Writing and Editing LLC. She's a tutorial writer for San Francisco Globe's beauty platform, FierceLeague.com, covering everything from skin and hair care to makeup and nail art. She writes for skincare companies, dermatologists, and cosmetic surgeons, and proudly taught at her MFA alma mater, the University of California Irvine, as a member of their adjunct faculty in English. She's been a textbook reviewer for Prentice Hall, been recognized three consecutive years in the Who's Who Among America's Teachers, and has written professionally for 30+ years. Her poetry chapbook Such Dust was published by Finishing Line Press, and her work has appeared in Alaska Quarterly Review, Rattle, Pearl, Kaleidoscope, and Lake Arrowhead Life.
---
Comments