London's leading skincare aficionado reveals all.
---
When it comes to looking after Black skin, cultivating a skincare routine isn't as challenging as it once used to be. The one-product-suits-all approach is a thing of the past as we embrace a wealth of fresh information and resources that have been created with the intention of educating us all on the best products and ingredients that help Black skin flourish.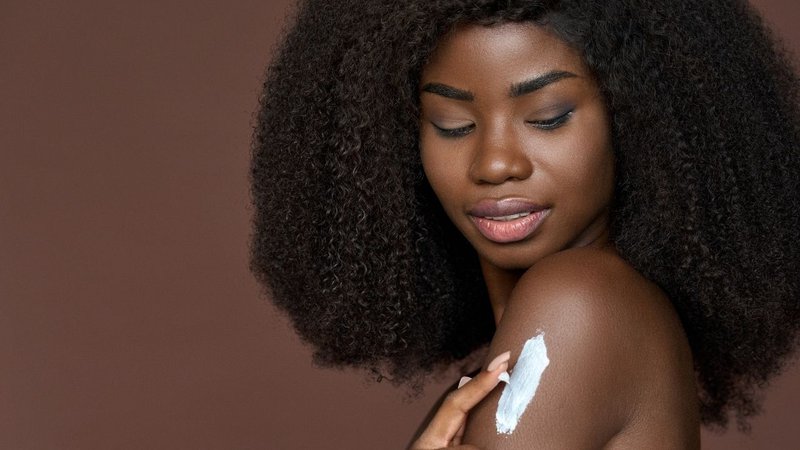 In order to maintain beautiful, glowy skin, it's important to understand what makes Black skin unique compared to other skin types. Beautytap sat down with sought after, London-based esthetician Alicia Lartey who reveals her tips for looking after Black skin.
What makes Black skin different from other skin types?
Dark skin is rich in pigments, particularly eumelanin, and has more melanosomes which provide protection against the harsh effects of ultraviolet radiation. ''One thing to know about Black skin is that there is a higher activity of melanin and the formation of scars," says Lartey.
When it comes to differences between Black skin and other skin types, they are ''quite small and usually used to isolate those with deeper skin tones," Lartey explains.
What are some of the main skincare concerns that affect Black skin?
People with darker skin can be more prone to experiencing skin discolorations such as dark spots and post-inflammatory hyperpigmentation (PIH). ''The most common skin concerns I have seen amongst my clients would be hyperpigmentation and acne," says Lartey. Skin discolorations occur when the skin produces more melanin (something that can occur as part of the healing process if you have a cut, bite or spot on your skin).
Before we delve a little deeper into some other skincare concerns that can occur in Black skin, there is one product that can potentially help to keep some of these issues at bay. Contrary to the many myths Black people have been led to believe through the years, we do need to wear sunscreen.
''If I could give one piece of general skincare advice to Black people concerning their skincare routines, it would be to wear sunscreen, and ignore anyone that tells you that you don't need it," says Lartey.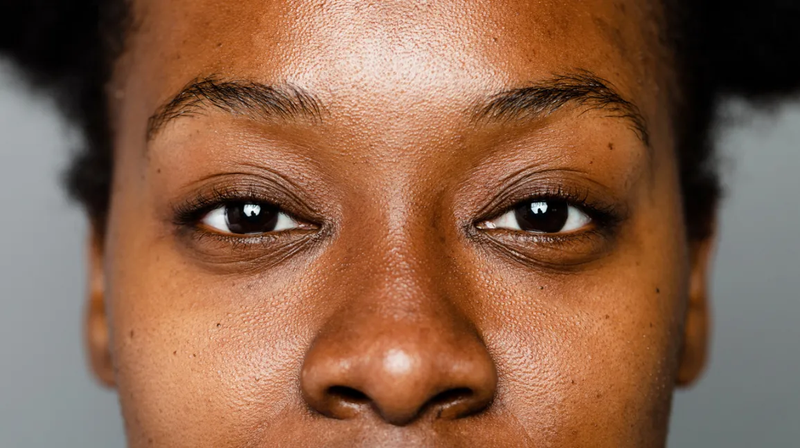 What do Black people need to know about sunscreen?
Sunscreen works by blocking and absorbing UV rays through a combination of physical and chemical particles. ''The sun can be damaging to the skin in many ways, such as increasing pigment," says Lartey. In addition to protecting your skin from UV rays and helping you maintain an even skin tone, wearing sunscreen regularly prevents ageing and lowers your risk of developing skin cancer.
There are many reasons why Black people were led to believe that they didn't need to wear sunscreen, including our natural skin protection factor (up to 13) and the lack of options available at the time.
Fortunately, there are now many sunscreens on the market that were formulated with Black skin in mind, but what should we be looking for in an effective sunscreen? According to Lartey, Black people should be looking for a sunscreen that ''does not leave a cast and can be applied with ease."
Finding the right sunscreen that works for you and your skin type is important as it will need to be reapplied throughout the day. For maximum protection, Lartey recommends applying 2-3 fingers worth of sunscreen to the face and neck and one shot glass for the body. Sunscreen should always be the final step of your routine so as not to ''disturb the film formation of the skin.".
Regardless of where you are in your sunscreen journey, there are many credible options to choose from. Lartey recommends Black Girl Sunscreen, a sunscreen lotion with SPF 30 that was created to start the conversation around sun protection and education for Black women and Bondi Sands SPF 50, a fragrance-free lotion with an SPF of 50+ which is infused with Aloe Vera and Vitamin E.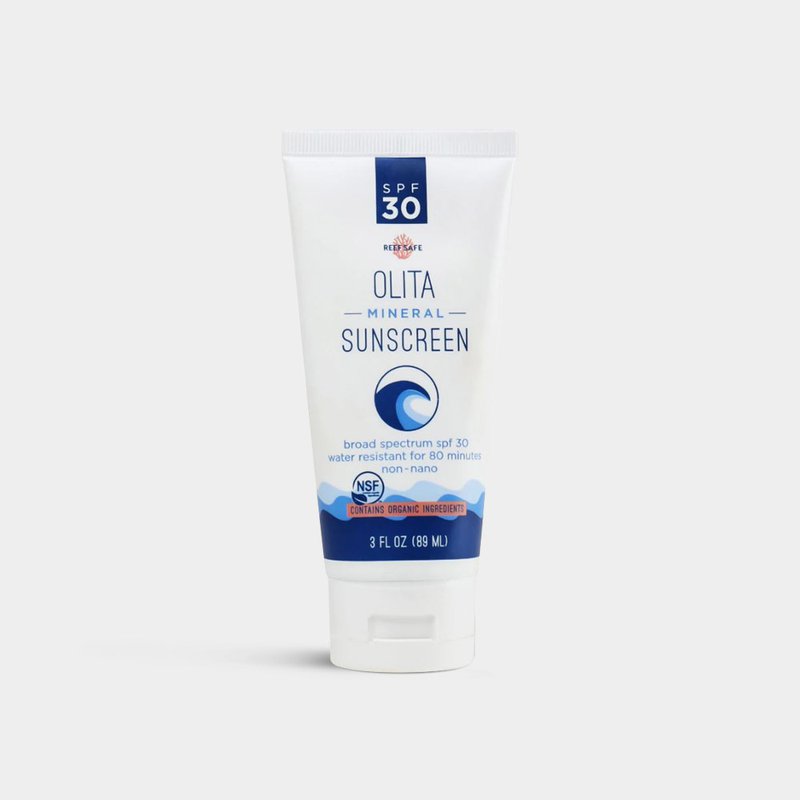 What are some other skincare concerns that affect Black skin?
Ageing
'Black don't crack' is probably one of the biggest misconceptions Black people have been led to believe. The truth is that our skin will age as we get older. One of the reasons for this is due to our bodies producing less collagen. This results in thinner and drier skin and eventually, wrinkles.
Lartey adds that healing processes can also become slower as we age. ''To slow down the signs of ageing, I tell my clients to wear sunscreen and to keep their skin hydrated," she says. A key ingredient that can help to slow down the ageing process in all skin types are retinols. For people who aren't too sure about whether to introduce retinoids in their skincare routine, Lartey recommends YTTP Cactus Serum and Avene Triacneal Moisturiser - both help impart youthful looking skin.
Pigmentation
Black skin can be prone to pigmentation which occurs when skin becomes highly pigmented and appears darker than usual. ''Pigmentation usually occurs at the site of injury after inflammation. I categorise pigmentation into two types: post inflammatory and chronic hyperpigmentation," says Lartey.
The good news is pigmentation can be treated with patience and a solid selection of products that specifically target the type of pigmentation you have. When it comes to treatment, a one-product-fits-all approach is not recommended.
''Pigmentation should always be treated using multiple ingredients," says Lartey. She recommends Topicals Faded and Face Theory's Azelaic Acid Serum.
Acne Scarring
Acne scars occur when acne blemishes are inflamed. ''Disordered healing occurs when the skin's structures are damaged," says Lartey.
The best way to prevent acne scarring is by ensuring your skin barrier is healthy. If you've been struggling to reduce the appearance of acne scarring, Lartey recommends opting for treatments such as microneedling and lasers.
Dry Skin
Black skin has a lack of ceramides - lipids that occur naturally in the skin and is usually the result of a ''compromised skin barrier," says Lartey. To keep dry skin at bay, Lartey recommends CeraVe's Healing Ointment, which is formulated with hyaluronic acid and ceramides to provide hydration and restoration to the skin.
Jordan Samuel's Hydrate Serum, which she also recommends, is designed to attract and retain water within your skin. With the addition of powerful ingredients including hyaluronic acid and tamarind, moisturised and hydrated skin is just one application away.
The Final Takeaway
For those who want to go down the professional route, treatments at a professional clinic are an option that should also be considered. Lartey adds that Black people should ask their potential practitioner as many questions as possible to determine whether they have any experience treating skin of color. ''Always ask for a patch test or consultation so you can see if the treatment is appropriate for you," she adds.
When it comes to finding the right products for Black skin, it's important to take the time to experiment with different ingredients. ''Do not choose products solely based on your skin tone. I always advise Black people to treat their skincare concerns first," says Lartey.
Having a good skincare routine can help keep Black skin clear, radiant and glowing. Being mindful of how your skin reacts to different products, treatments, and ingredients, as well as having a willingness to adapt elements of your routine as needed is essential.
---
Author: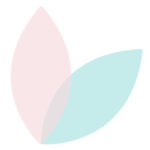 Beautytap Team
Beautytap is the leading platform for detailed, authentic product reviews shared by a highly diverse community of beauty experts, including accredited and licensed professionals. We partner with coveted beauty brands to generate trusted user generated content and support our resident expert community with numerous career-building opportunities including complimentary master classes lead by beauty industry luminaries, enriching editorials and networking forums.
---
Comments