Ayurvedic Beauty Brands Keep Flying Off the Shelves - Here's Why You Want to Incorporate Them Into Your Skincare Routine Stat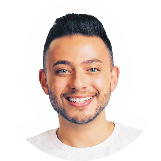 Joey Skladany
Jun 15, 2022
---
For one, ayurveda is based around a "5,000 year-old proven science."
---
When it comes to the beauty industry, every country and culture has its own idea of what best preserves and promotes a youthful glow. From tech and science-focused Korea, Blue Lagoon-based Iceland, olive oil-heavy Italy, and plastic surgery-obsessed U.S.A., products, treatments, and general approaches to skincare pretty much run the gamut.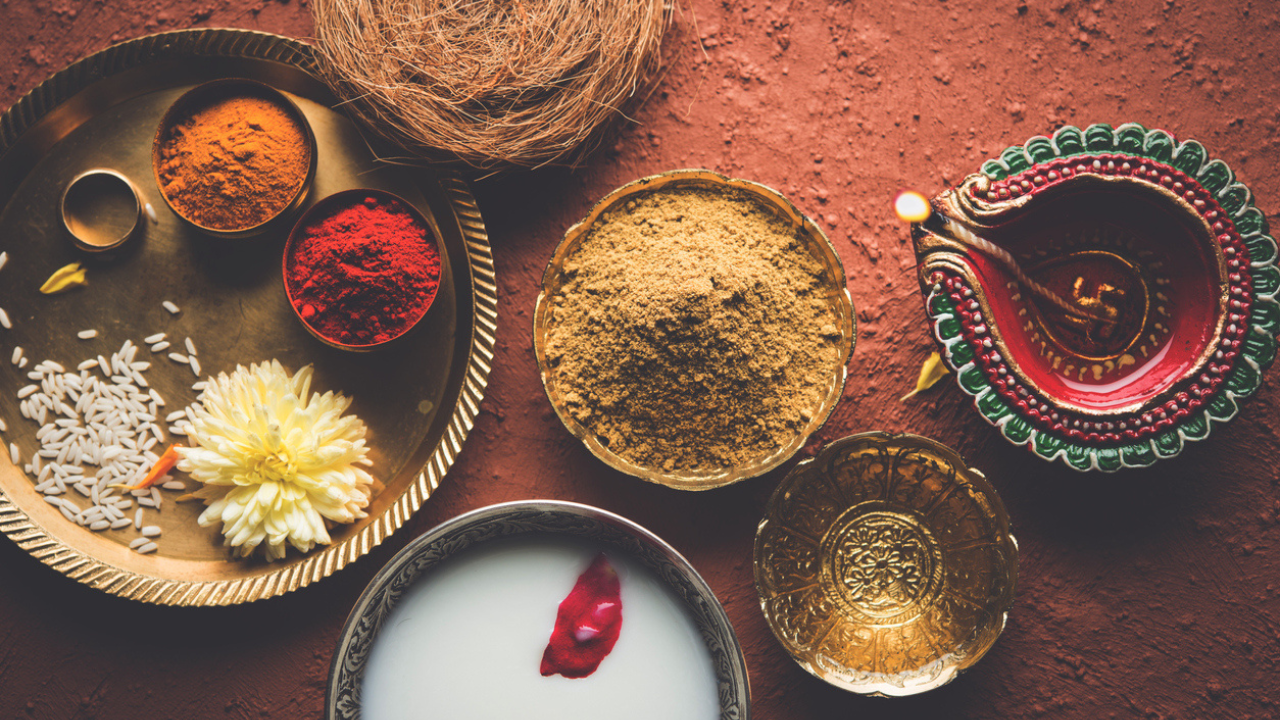 But one area of the globe that has seen a significant increase in attention is India, which has embraced what they call ayurveda. This holistic approach, which just happens to be one of the world's oldest, to skincare (and health in general) dismisses most of Western medicine to focus, instead, on lifestyle changes and natural therapies to balance the relationships between body, mind, spirit and the environment that surrounds you.
We spoke with Michelle Ranavat, founder of ayurvedic beauty brand RANAVAT, to walk us through the practice of ayurveda and how it can be integrated into your daily skincare regimen.
What Is Ayurvedic Beauty?
Ayurvedic beauty is rooted in ancient Indian medicine and the belief that your most radiant, beautiful self shines through when the contrasting elements of your life are in balance.
"The science of Ayurveda is about balance and prevention, using a 5,000 year-old proven science to look at health from a holistic perspective," says Ranavat. "Balance is attained by harmonizing the three doshas: Vata, Pitta, and Kapha. When the doshas are out of balance, it can present itself through physical and emotional distress on the mind and body."
What Are the Three Doshas and How Do You Treat Them?
Ayurveda classifies a person's skin type based on three doshas, otherwise known as energies that dictate your current physiological state. They include vata (wind), pitta (fire), and kapha (water and earth). Everyone is made up of all three, though one is likely more dominant than the others, which leads to skin conditions like acne, rosacea, and psoriasis.
"Vata-dominant skin tends to be drier, so moisturizers and herbs such as ashwagandha help reduce dryness and environmental stress," Ranavat explains.
"Pitta-dominant skin tends to be oilier, prone to acne and rosacea. Cooling elements such as turmeric, which is anti-inflammatory, are best for this type of skin.
Kapha dominant skin can be oily and retains water. Lymphatic drainage and regular exfoliation help keep this skin type in balance."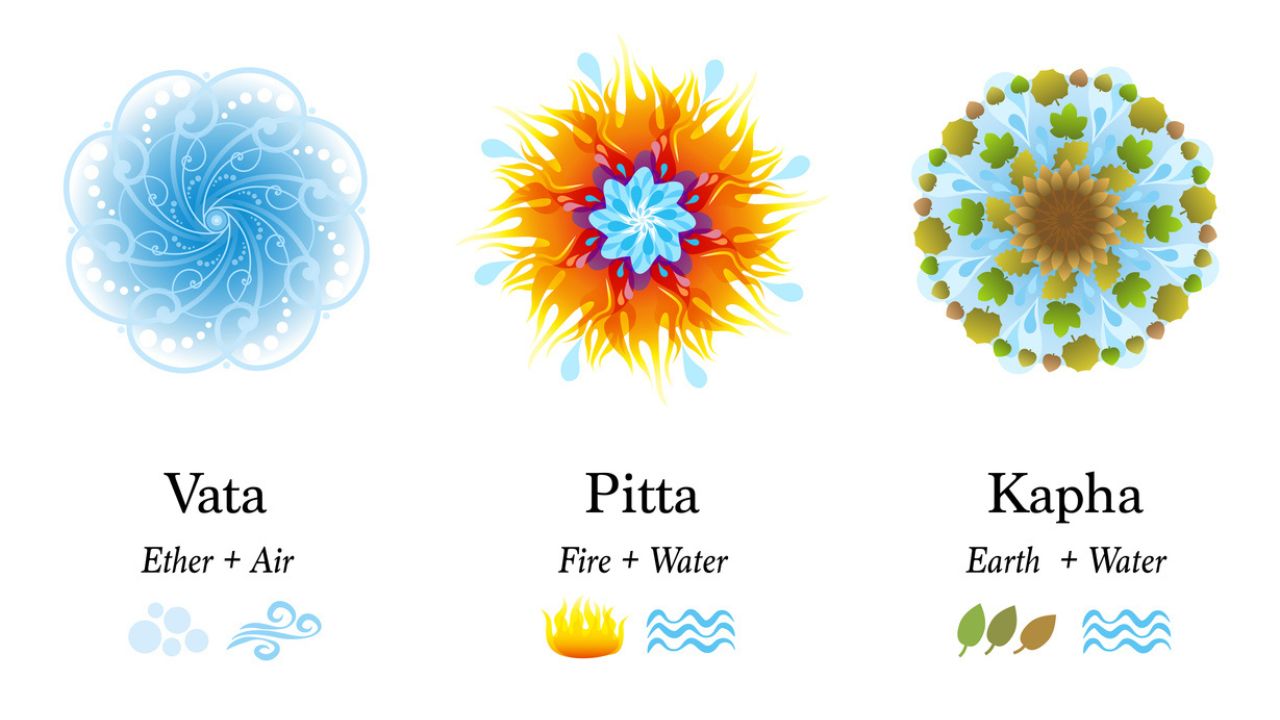 What Are the Most Common Ingredients Found in Ayurvedic Skincare Lines?
There is a wide range of all-natural ingredients found in Ayurvedic skincare lines, though Ranavat is quick to call out amla (otherwise known as the Indian gooseberry) as one of the most popular. The fruit is used to treat a variety of conditions, but it is most commonly found in hair products.
"Hair oiling is a common tradition in South Asian households and a hair oil like our Fortifying Hair Serum contains amla, which is an incredible ingredient for the hair," she explains. " It strengthens and conditions the hair, root to tip, and promotes hair growth. Ours is cold-pressed, which preserves all the nutrients of this superpower ayurvedic fruit."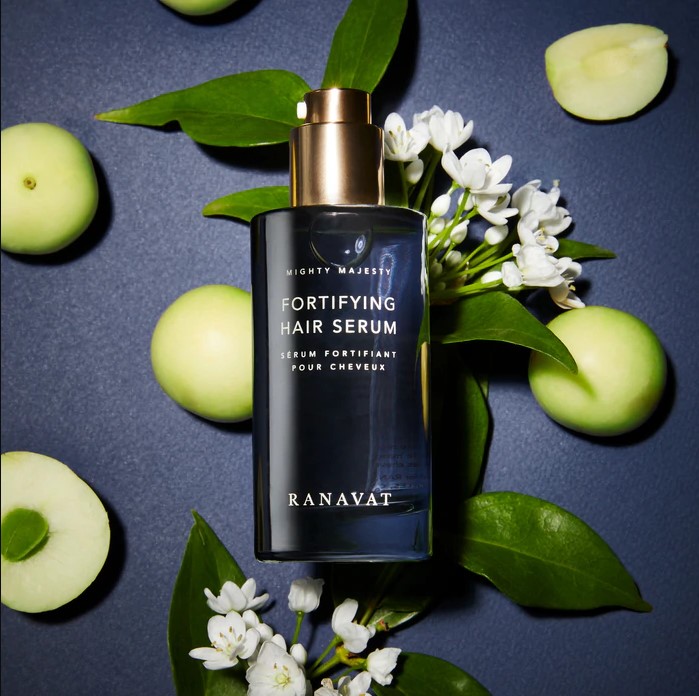 What Are the Benefits of Ayurvedic Skincare?
The perks of an ayurvedic beauty routine are that they're customizable for any skin type. Ultimately, the goal is to bring back the aforementioned balance between your doshas, which can be accomplished by integrating ingredients that counter what may be lacking or overproducing.
"Bringing the doshas back to your unique balance is the goal of Ayurvedic skincare; using ingredients like turmeric to combat inflammation, lotus seed to replenish moisture, and manjistha to detoxify the skin," reminds Ranavat. "The beauty of Ayurvedic skincare is that it applies across all skin types; for those looking to increase hydration, brighten and even the skin tone, and detoxify and balance. Preventative skin care helps to alleviate skin concerns before they occur."
Where Should Someone Start?
According to Ranavat, the holy trinity of cleansing, hydrating, and masking is an excellent place to start.
"I like to recommend tailoring your products to your specific skin goals. Many of our customers start with the Saffron Serum; it is formulated close to skin's natural pH so it's a great mid-weight facial oil, and the benefits are incredible. I love using it as part of my a.m. ritual and then doing a five-minute facial massage for a luxurious moment of self-care every morning," she says.
In addition to RANAVAT, there are dozens of other ayurvedic beauty brands that have made a splash in the industry.
Check out a few of our favorites below…

This Canadian-based natural skincare line marries science and ayurvedic traditions to formulate products for all ages and skin types. The standout is a Bridal Glow masque inspired by ubtan: a thick paste that includes saffron, turmeric, chickpea flour, and sandalwood, commonly used to dress brides and grooms in South-Asian wedding ceremonies. It's called an "all-in-one beautifier" and for good reason - it delivers on this promise.
It's what's on the inside that counts and inner beauty means outer beauty. This is why Taza is destined to become your new daily ritual. Their four supplements are created with the utmost in efficacy - each product is formulated by Ayurvedic doctors, features the Ayurvedic formula name, along with the full list of ingredients and where they are sourced. Based on the symptom (s) you want to address, choose from Mindful Gut Health (for optimal digestion), Calm Digestion (for occasional acidity relief), 100 Deep Breaths (for stress relief), and the collection isn't complete without sleep support - say "hello" to Restful Nights - the non-habit forming, non-drowsy restorative sleep aid formulated with Valerian root and Aswagandha root.
Made by Yoke's Ayurvedic Apothecary features a line of potent fragrances that embody and utilize traditional ayurvedic production techniques. Each blend begins in a 20-30 day flower bath to help extract the nutritive potential of the botanical infusion and can be applied before leaving your home in the morning or even on your pillow before bedtime. One of our favorite personal fragrances is Flow - a lovely rose petal that dries down to a soft, alluring scent. And the candles, housed in gold vessels are irresistible thanks to essential oils including neroli, bergamot and lavender.
The principles of ayurveda are the foundation of all Uma Oils, including the company's starter kit that aims to supply "the most foundational and efficacious elements of this ancient science" and to "envelop [customers] in a self-care practice that will lead to an awakening and reconnection with themselves." Indulge your skin with their Ultimate Brightening Face Oil rich in sandalwood and rose extracts for a heap of skin-soothing radiance.
If you're looking to keep skin, hair and nails youthful and vibrant, look no further than plant-based Soma, which utilizes adaptogenic herbs from actual Indian forests to create a range of authentic products. We've flipped for their Vitamin C Serum with subtle notes of citrus and rose. This gem evens out skin tone and helps firm skin. Certain to become one of your staples.
---
Author: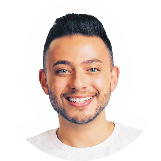 Joey Skladany
Joey is a writer/editor, TV/radio personality, lifestyle expert, former entertainment publicist and author of Basic Bitchen. He was most recently editor-at-large of CBS Interactive's Chowhound and his work has also been featured in major outlets like Food & Wine, People, CNET, InStyle, Yahoo!, Travel + Leisure, Lonny, and BuzzFeed. In addition, he is the host of Awesomeness TV's Dish This and has appeared on Wendy Williams, Entertainment Tonight, CNN, HLN, NBC, CBS, and SiriusXM. Currently based in New York City, in his spare time Joey enjoys volleyball, worshipping Beyonce, fine dining, writing depressing poetry, interior design, and perfecting his stand-up comedy routine. You can find him on Instagram @joeyskladany.
---
Comments