Smooth and Hydrate Skin and Hair with Truffles – The Beauty Miracle You've Been Waiting For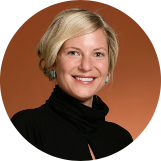 Danica Farley
Jun 24, 2022
---
This rare and delicious delicacy is said to deliver luminous results.
---
A culinary megastar, the almighty truffle is also a beautifying superfood. Coined "edible gold" in haute cuisine, prized Italian truffles are also a valuable ingredient for lustrous skincare and hair care.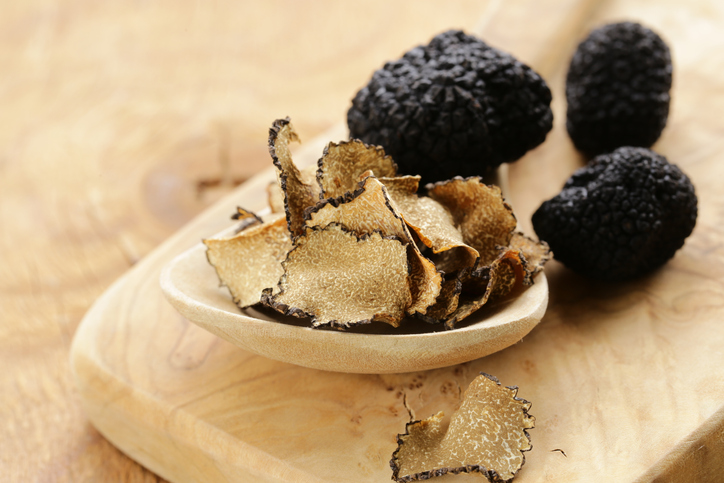 Rich in antioxidants, vitamins, minerals, and fatty acids, truffles repair and nourish with impressive results. Innovative, botanical formulas are a healthy indulgence—and you are worth it!
Live la dolce vita with these luxurious treatments…
That's Amore
Sourced from a sanctuary in the world's white truffle capital—Alba in Piedmont, Italy—d'Alba's truffle collection is made with the finest anti-aging properties to hydrate and invigorate. All d'Alba products are hypoallergenic, dermatologist tested—infused with natural ingredients (including white truffle, of course) and romantic aromas—and safe for all skin types.
Spritz d'Alba White Truffle First Spray Serum to refresh after cleansing and set makeup. A primary blend of white truffles and avocado oil moisturizes, improves elasticity, and balances tone in a just few aromatic sprays. (I also enjoy another kind of Italian Spritz…salute/cheers!)
Mist d'Alba Vital Spray Serum for sweet revitalization. Made especially for sensitive skin and infused with rosehip oil, cherry blossom, and geranium, this convenient spray can be used throughout the day.

SPF 50 for optimal protection, d'Alba Waterfull Essence Sunscreen is lightweight and effective. I vow from personal experience it positively performs. This brilliant formula of white truffles, antioxidants, vitamins C and B12, and minerals improves skin health for a youthful glow.
An all-in-one balm, d'Alba Double Serum All in One Multi Balm easily glides on as a lustrous wrinkle remedy. d'Alba White Truffle Double Layer Revitalizing Serum with hyaluronic acid enhances texture and luminosity. And d'Alba White Truffle Double Serum & Cream with certified vegan collagen is luscious; you choose the ratio between serum and cream in this divided duo—customizable for whatever your derma desires.
d'Alba ensures truffles are sustainably sourced and all products are formulated with advanced Korean engineering to align with elite K-beauty standards.
Ciao Bella
"Truffles provide long-lasting moisture that helps diminish fine lines and wrinkles," says Mali Uzana, owner of Truffoire in Otay Ranch, California. "This first-class fungi also reduces inflammation and repairs the skin barrier." Truffoire offers a lush line of black and white truffle skincare; carefully crafted recipes have immune-boosting benefits for dazzling radiance.
"I started selling Truffoire because I believe in their skincare products," says Uzana. She has worked in the skincare industry for more than a decade and is passionate about inspiring inner beauty and self-confidence. Uzana shares her professional expertise to educate clients (like me) about what works for breathtaking skin. And Truffoire does.
"The Black Truffle Instant Repair Syringe works before your eyes…it is a natural solution for Botox and fillers," she says. "The benefits are powerful yet temporary—consistent use is key for lasting results." I am wild about this magic maker. Fine lines and dark circles around my eyes are visibly less visible and my skin is tighter and smoother. Plus, my smile is more joyful thanks to diminished frownies.

"You can naturally reverse the signs of aging with Black Truffle Deep Renew Vitamin C," says Uzana. This sensual serum caresses like silk, perfumes like fresh citrus, and will illuminate your complexion. Dermatologist tested, this transformative nightly treatment evens skin tone and reduces the appearance of wrinkles.
Revive your visage with White Truffle Facial Peeling—a deep cleanser that gently scrubs away makeup, toxins, old skin cells. Green tea leaf extract improves sun damage; bamboo powder peps up elasticity; vitamins A and C are mighty antioxidants. Rub in a circular motion to boost circulation, stimulate collagen, and brighten dull skin.
"Truffoire is life-changing skincare," says Uzana. "I don't need to wear a lot of makeup because all Truffoire products are such high-end quality."
Viva Italia
Umbria is the "Green Heart of Italy"—abundant in verdant landscapes and sumptuous food. SKIN&CO Roma harvests primo black truffles here and I know why. I relished an unforgettable meal in the quaint village of Montone; the chef displayed freshly foraged truffles before shaving a prolific amount of this super tuber atop risotto. Delicate and decadent, if truffles are as divine for my dermis as they are for my palate…mamma mia, I am in love.
SKIN&CO Roma's earthy aromas are enchanting—the au naturel fragrance and feel makes me want to go makeup free. Grazie mille, I am proud to put my best face forward.
This simple five step routine is self-care for your skin and soul:

Deep cleanse with Truffle Therapy Whipped Cleansing Cream. A pleasant plant-based blend of black truffle, sweet almond oil, mallow leaf, and chamomile calms sensitive areas and improves resilience. Massage for 30 seconds to erase impurities. For max effect, apply twice a week as a 15-minute intense hydration mask.
Truffle Therapy Face Toner purifies pores. Witch hazel and sage are antiseptic healers while rosemary, calendula, and cucumber soothe and protect. Easily wipe away excess residue for immaculate impact.
The satin-like Truffle Therapy Serum is light on application and strong on renewal. An active mix of botanicals—hibiscus, Irish moss, rosehip—complements black truffle and allantoin in this skin clarifying treatment. When I use this serum, my complexion looks vibrant and ready for a Roman Holiday.
Lift, plump, and brighten around the eyes with Truffle Therapy Luminous Dew Eye Serum. Hyaluronic acid, black truffle, barley, bilberry, vitamin C, and ginseng are powerhouse ingredients for supreme hydration and youthful-looking, long-term results.
Replenish your visage while you sleep. Truffle Therapy Dream Cream works wonders to rejuvenate tired skin. Nutrient-rich with aloe vera, shea butter, vitamin E, and plant-based oils, this dream cream stimulates collagen, improves the appearance of fine lines, and nourishes for a resplendent glow.
Go truffle hunting with Stanley Tucci via his charming series "Searching for Italy". You will see why this fungi is so revered.
Passionate Tresses
Hair care guru Philip B. is a master of luxe locks. As one of Hollywood's leading specialists, he formulates an award-winning line of botanically powered products for healthy hair and scalp.
"Everything is done with purpose in my collections," says Philip. "Nothing is without thought and the power of the best botanicals." Designed for superior volume and body, White Truffle Shampoo and White Truffle Conditioner are paramount proof of his purpose. Plush in vitamin E, truffle oil is plentiful in amino acids, proteins, and minerals for a magnificent mane.
"The truffle movement in the culinary world is a holy grail…it is the ultimate ingredient in delectable dishes that tantalize the taste buds," he says. "I wanted to create a luxury product that would take the art of seduction from the dining table to the shower."
And that he did. "I took a culinary delight and turned it into wearable beauty," says Philip.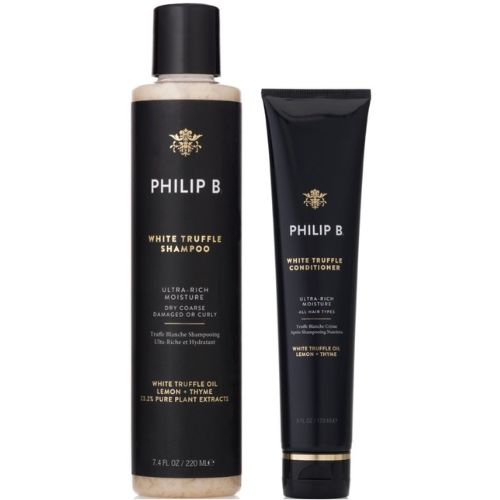 Truffles are a natural pheromone. "My White Truffle Collection is impassioned…I create passionate products for passionate people that seduce the senses," says Philip. "The White Truffle Shampoo and Conditioner will evoke passion from within—it is empowering and invigorating. I want men and women to feel gorgeous and sexy. When you feel beautiful you exude positive energy and beauty."  Thank you, Philip…your inspired vision lights the way for self-love.
There is a wow factor from texture (satiny) to scent (woodsy) to finish (glistening). Bid farewell to brittle strands and split ends—Philip B.'s White Truffle Shampoo and White Truffle Conditioner restore strength, revive damage, and ultra hydrate. Truffle oil, thyme, lavender, hops, and a bevy of other botanicals make this line sensationally beneficial.
"In a world where we strive to achieve success, we want the best," says Philip. "This includes the best ingredients and experiences." Pamper your hair, and yourself, with only the best.
With Gusto
Savor Beauty has all the goods: natural, organic, and sustainable ingredients, cruelty-free, and made in small batches by women in the Hudson Valley. Savor Beauty Truffle Face Cream is rich and graceful. White truffle—mixed with vitamins, minerals, amino acids, and peptides—deeply hydrates, regenerates, and enlivens.
Three fragrant formulas repair and reinvigorate all skin types: oily (with watermelon seed oil, papaya, rosehip oil), normal/combination (with pumpkin seed oil, sage, rice bran) and dry/mature (with meadowfoam, ginkgo biloba, raspberry seed oil).
Plus, white truffles boast a special enzyme that helps prevent fine lines and age spots. I dig it!
A Fountain of Youth
One my favorite Italians, Sophia Loren, said: "There is a fountain of youth: it is your mind, your talents, the creativity you bring to your life and the lives of people you love. When you learn to tap this source, you will truly have defeated age." Amen, Sophia.
Pssst, no myth here…truffles in your skincare and hair care are a powerful rejuvenating elixir.
Molto buono!
---
Author: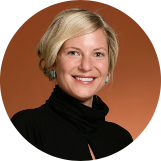 Danica Farley
Danica is a writer, editor, optimist, and content creator. She pens about experiences that inspire a life well-lived—beauty, travel, wellness, nature, art, positive vibes. Currently based in Southern California, her work has been published in COAST, Get Out There, and Utah Style and Design magazines, Orange County Register, KÜHL, and more. "Beauty begins the moment you decide to be yourself." - Coco Chanel
---
Comments