This Non-Toxic Skincare Line Delivers Such Glowing Results You'll Want to go Makeup Free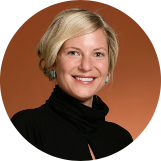 Danica Farley
Jun 10, 2022
---
Simple and effective, expect lasting results.
---
NUDESKIN partnered with Beautytap's diverse community of certified beauty professionals for trusted, detailed, unpaid reviews. We are sharing this post with you as part of this collaboration and to learn more about their brand. All opinions are our own. Thank you for your support
"Look for the bare necessities. Forget about your worries and your strife. I mean the bare necessities. Old Mother Nature's recipes…" sings Baloo in Disney's classic "The Jungle Book". I have adored this song since I was a little cub.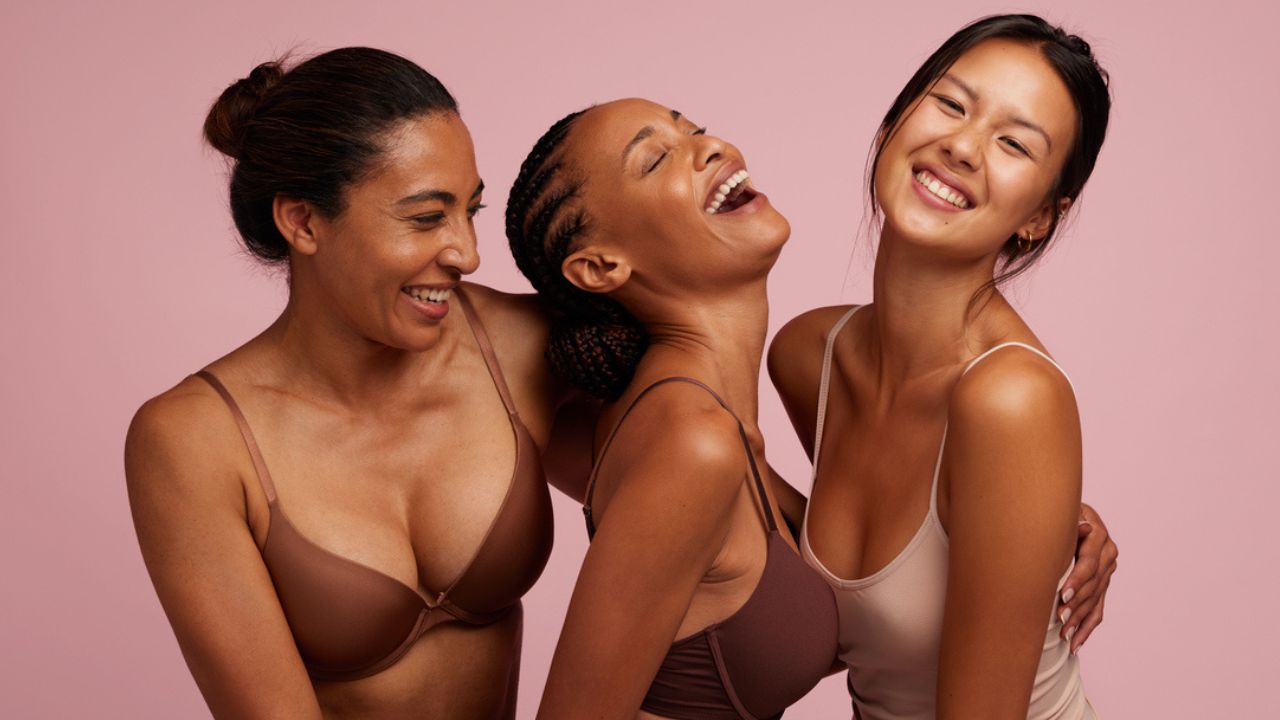 Joy in simplicity still resonates with me. Lessons learned: gratitude for what is; value precious relationships; nature is a healer; embrace one-of-a-kind you. The bare necessities can inspire natural beauty to shine bright—buffed and polished. Let's welcome the experts to learn more…
Pro Enlightenment
Sisters Ally and Taylor Frankel (and their chemical engineer mother Jenny who worked on product development at MAC Cosmetics) love natural makeup. They opt for that barely-there look with only a touch of color to accentuate features. When makeup to please their no-nonsense attitudes was nowhere in sight, this fine family made their own. Enter NUDESTIX, now a Sephora best-seller and Ulta favorite. #GoNudeButBetter
"I believe the natural look works well for every face," says Frankel. "We're all born with our own unique look, so why cover it up?"
And when skincare brands didn't live up to their expectations, the clever Frankel females created NUDESKIN in collaboration with dermatologist, Dr. Jason Emer.
NUDESKIN's goal? An easy, highly effective routine that makes your skin look and feel better long-term and on a day-to-day basis. #LoveMyNudeSkin

"We created a skincare line with our NUDESTIX philosophy in mind…simplistic, natural beauty for every skin type," says Frankel. "To do this, we collaborated with Dr. Jason Emer to provide expertise in skin science, novel innovation, natural efficacy, and skin education."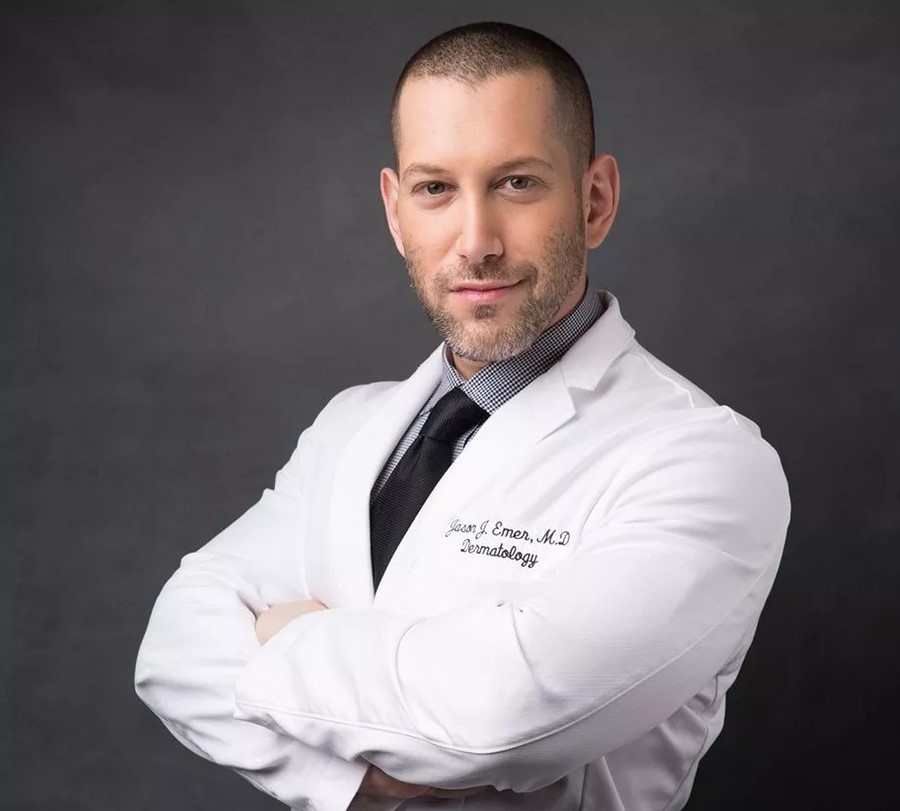 Transcendent Renewal
From daily essentials to weekly treatments, NUDESKIN pampers a gender-neutral skincare routine with minimal effort and maximum impact. Each multi-tasking formula is optimized with good-for-skin ingredients that cleanse, detox, exfoliate, and hydrate for a healthy boost of fresh beauty.
"Skincare doesn't have to be complicated," says Frankel. "We believe cell renewal is key to healthy skin, and all of our products are made to be multi-purpose and support skin rejuvenation."
Savvy Choices
I support companies with admirable missions and NUDESKIN is definitely praiseworthy. All products are vegan, gluten-free, cruelty-free, non-toxic, and powered by high-performance botanical extracts. No sulfates, synthetic fragrances, or parabens here. Thanks, ladies!
Our fragile environment is respected with eco-friendly and minimalist packaging…biodegradable cartons and recyclable tubes help protect our planet. Plus, NUDESKIN easily goes where you go in travel-friendly sizes that keep the good stuff inside safe.
This au naturel lineup encourages smart choices and self-confidence. Brava.
NUDESKIN Tight + Bright Face Mask 10% Mandelic Acid + 10% Niacinamide, $28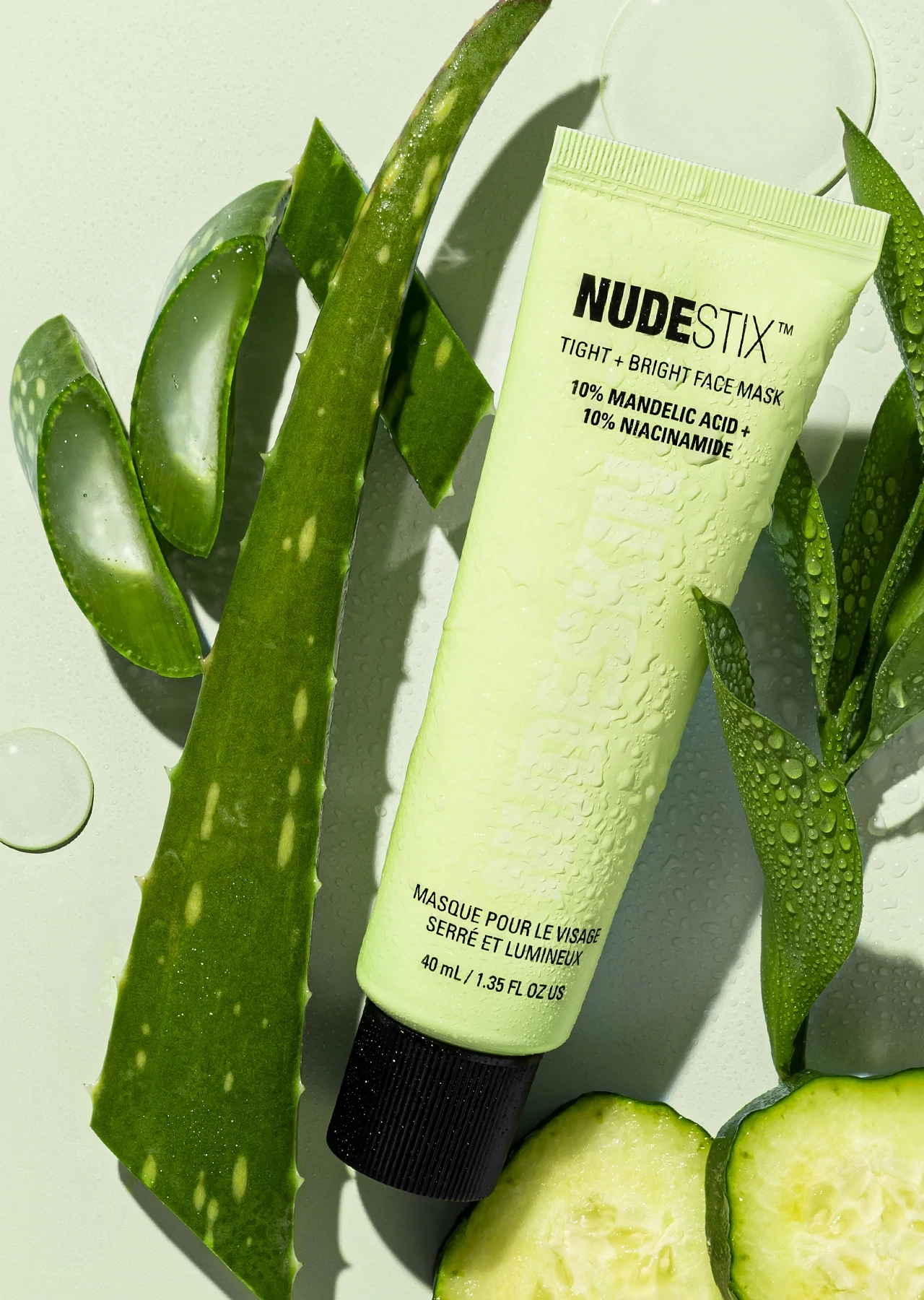 This is the most hydrating face mask I have ever used. Tighten and brighten in 10 minutes for immediate results or leave on one hour for deep treatment. More gel than clay, hydration is remarkably restored. Natural extracts—green tea, aloe leaf, cucumber fruit (a skin superfood)—calm, soothe, and hydrate. While vitamin B3 (niacinamide) reduces the signs of aging and mandelic acid (derived from bitter almonds) exfoliates and firms for max radiance. I am nuts about this mask.
NUDESKIN Citrus Clean Balm & Makeup Melt, $34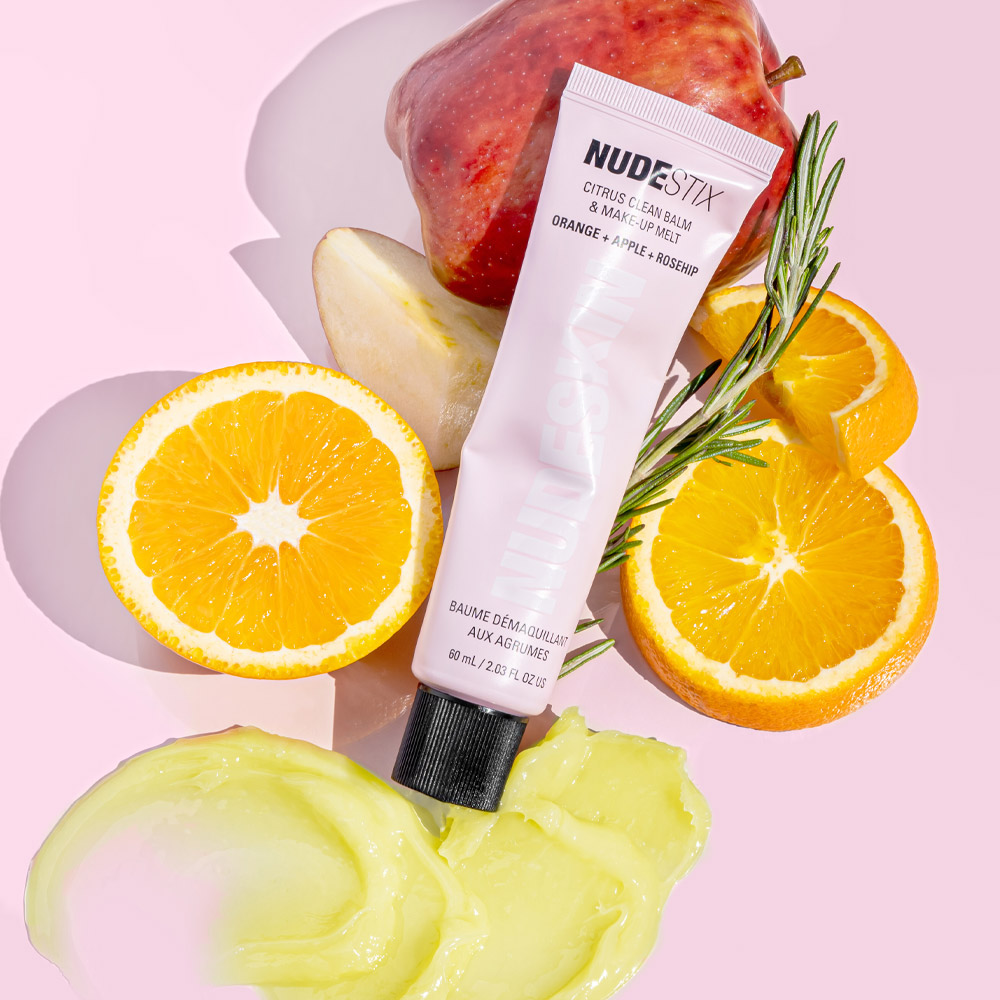 A gentle yet powerful makeup remover, skin cleanser, skin softener, and skin brightener—this 4-in-1 magic maker is buttery and luscious. Plant-powered ingredients promise peak performance, naturally: rose hip fruit oil hydrates; orange peel oil energizes; eucalyptus leaf oil clarifies; lavender oil calms. This active formula seriously melts off makeup and oily residue. The soft scent transports me to sweet summer mornings amid citrus groves, Amalfi Coast style (with proper SPF of course).
NUDESKIN Lemon-Aid Detox & Glow Micro-Peel, $34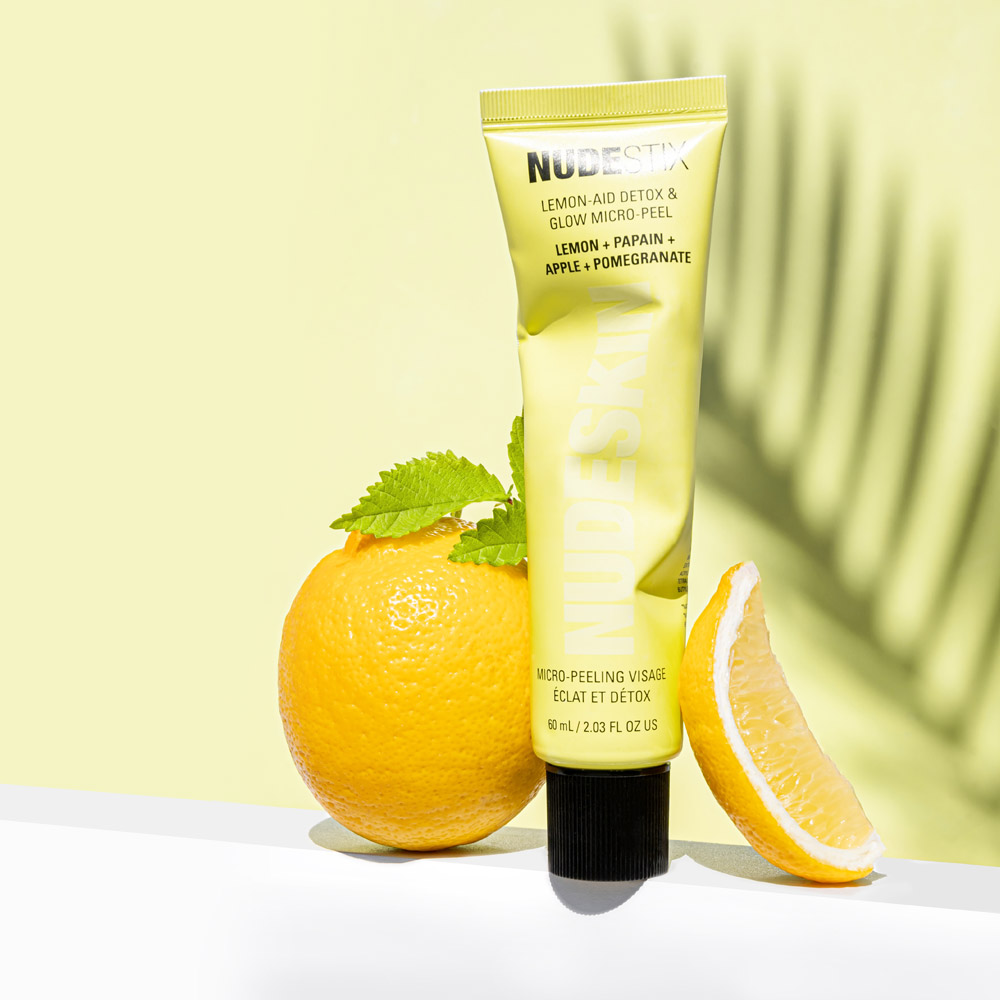 Achieve an ultra clean glow with this at-home peel. A terrific trio of deep pore cleanser, cell renewal exfoliant, and skin brightener refreshes skin tone and texture. Lemon peel oil illuminates. Papaya enzymes remove dead skin cells. Pomegranate fruit extract detoxifies. Gently massage into skin for two meditative minutes…pause, be present, and enjoy the sensation. The aroma is verdant, and revitalization is sparked from the inside out.
Check out Dr. Jason Emer's video to learn more about NUDESKIN's genius exfoliator.
NUDESKIN 5% Citrus Fruit & Glycolic Glow Toner, $28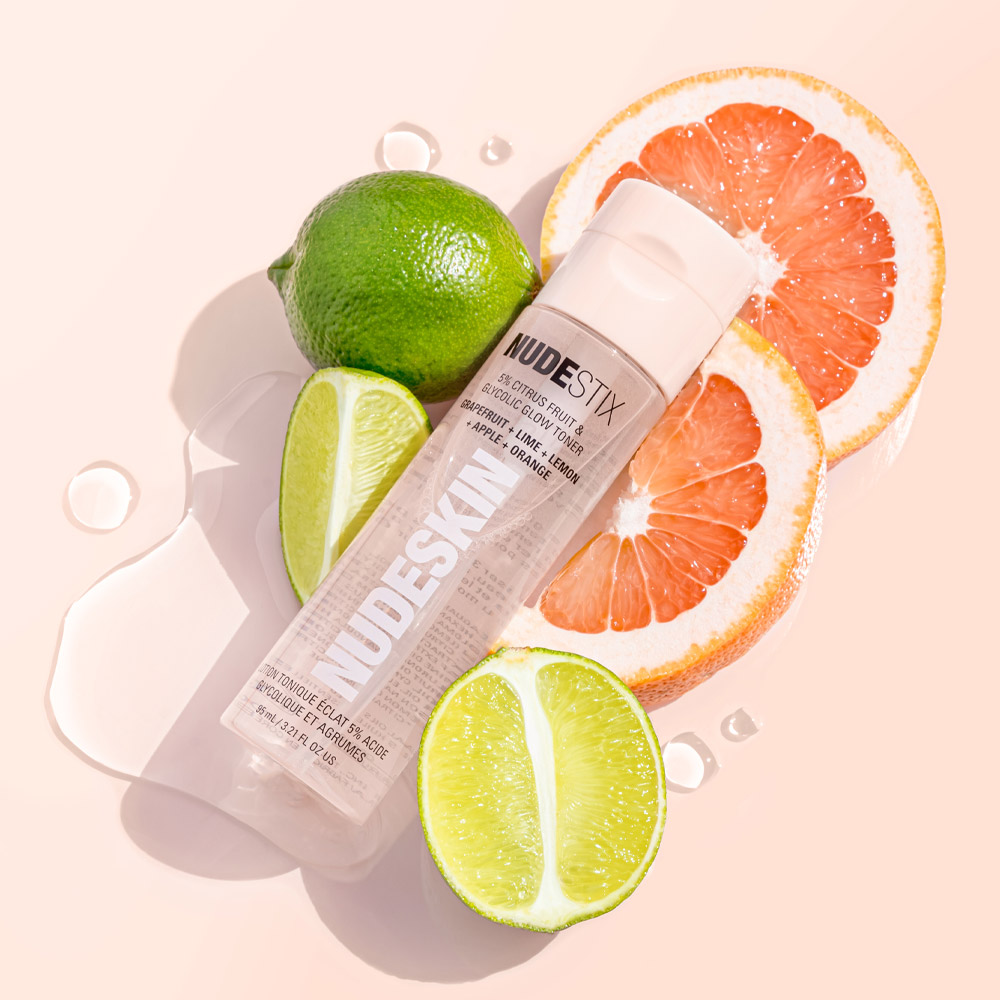 This spa-strength resurfacing treatment is a mighty and mellow clarifier. It feels immaculate; I wish I could use it every morning and night…yet only three to five times per week is advised per its impressive efficiency. Formulated with glycolic acid, a basket of fruit acids (grape, lime, lemon, apple, orange), and aromatherapy essential oils, NUDESKIN's toner minimizes pores and the appearance of fine lines for a youthful and balanced complexion.
NUDESKIN Citrus-C Mask & Daily Moisturizer, $38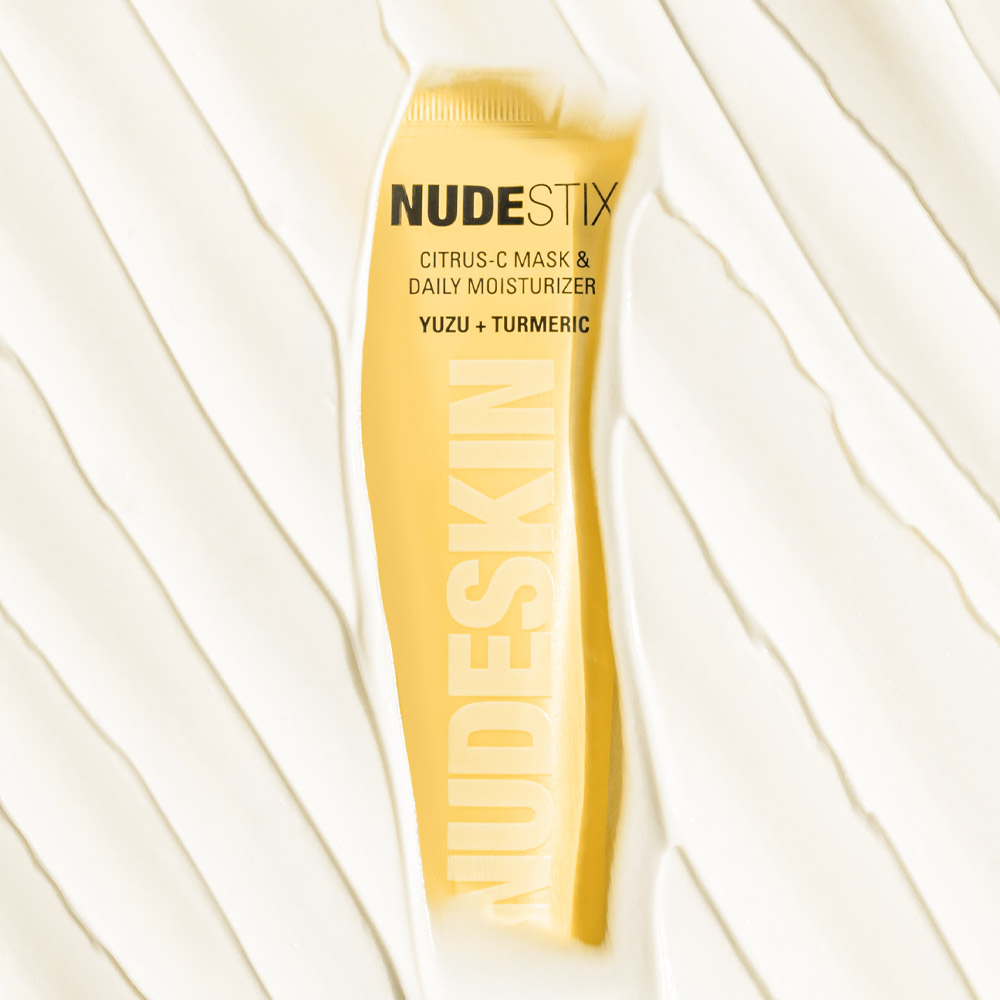 You had me at Yuzu (a collagen stimulator with anti-aging properties). Add turmeric and I am over the moon. These superstar ingredients deliver robust antioxidants for luminous skin. In just a few days, blemishes and laugh lines disappeared and my skin tone looked miraculously balanced. An all-in-one day and night moisturizer, makeup primer, and sleeping mask? Believe it when you see it. This silky salve works wonders for a nude-worthy visage.
Nurture your skin and heed wisdom from Coco Chanel: "Nature gives you the face you have at twenty; it is up to you to merit the face you have at fifty."
P.S. Simple is elegant. Years ago, I lived in the chic city of Toronto where NUDESTIX and NUDESKIN are based. My space was small. My life was big.
---
Author: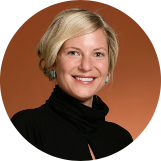 Danica Farley
Danica is a writer, editor, optimist, and content creator. She pens about experiences that inspire a life well-lived—beauty, travel, wellness, nature, art, positive vibes. Currently based in Southern California, her work has been published in COAST, Get Out There, and Utah Style and Design magazines, Orange County Register, KÜHL, and more. "Beauty begins the moment you decide to be yourself." - Coco Chanel
---
Comments