These Kosas Lip Products Instantly Plump and Heal for Your Most Luscious Pout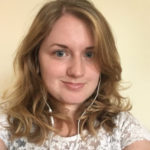 Claire Hannum
Jul 11, 2022
---
They're clean and luxurious.
---
Kosas partnered with Beautytap's diverse community of certified beauty professionals for trusted, detailed, unpaid reviews. We are sharing this post with you as part of this collaboration and to learn more about their brand. All opinions are our own. Thank you for your support.
Everything in our environment plays a role in our skin's health. Some live among the pines or awaken to the scent of salty air. Others fall asleep as arid winds warm the earth. Each locale, while beautiful, presents specific skincare challenges, and much like travelers hungering for reminders of home, skin craves support and the resilience only a newborn's skin knows.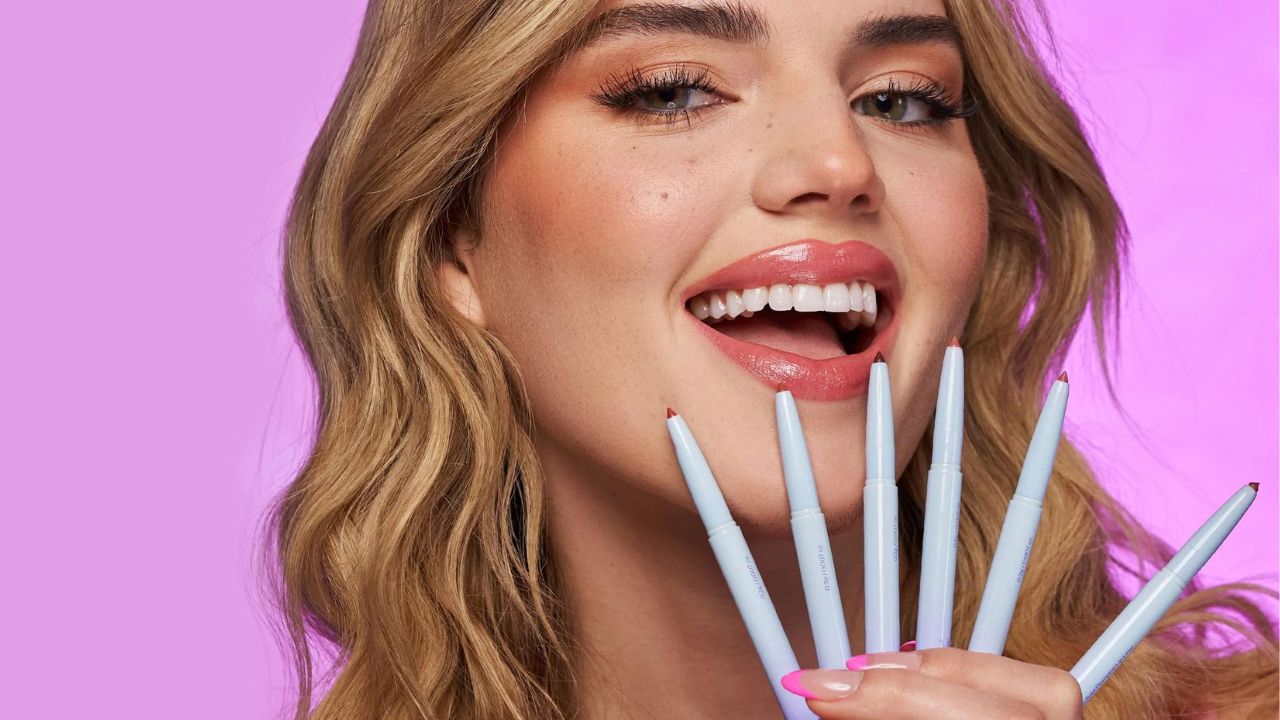 Ever found that your gorgeous lip gloss (the one that holds your entire outfit together - you know the one) was fading just a few minutes into your dinner party? Or maybe you've finally found a gloss that will hold up all night long, but leaves you with painfully cracked, dry lips the next morning?
With Kosas Cosmetics, that balancing act is over. The clean, colorful beauty brand has married lip treatment with lip glam in a line of products that keep them both nourished and stylish.
A Modern Classic
Kosas has become such a staple of the beauty world that it's easy to forget the brand was founded as recently as 2015. In such a short time, Kosas favorites like tinted skincare, brow products, and lip gloss have earned the adoration of celebs and beauty experts like Hailey Bieber and Marianna Hewitt.
Kosas founder Sheena Yaitanes launched the brand based on a vision of a beauty line that could deliver the vibrant color without the fuss, and products that treated the skin rather than just covering it up.
Yaitanes first uncovered her passion for beauty as a little girl, playing with an art kit and microscope. At ten years old, she created her first beauty product: Glitter Gel Highlighter. (Kids of the '90s, raise your hands!) Yaitanes went on to earn a degree in biological sciences and took painting classes, where she created color blends that ultimately became her first makeup shades.
She chose the name Kosas as a reference to the philosophy that each person has five interconnected layers - our physical, mental, intellectual, energic, and soul selves. Yaitanes sees beauty as something far beyond our surface level - and her products each reflect that philosophy.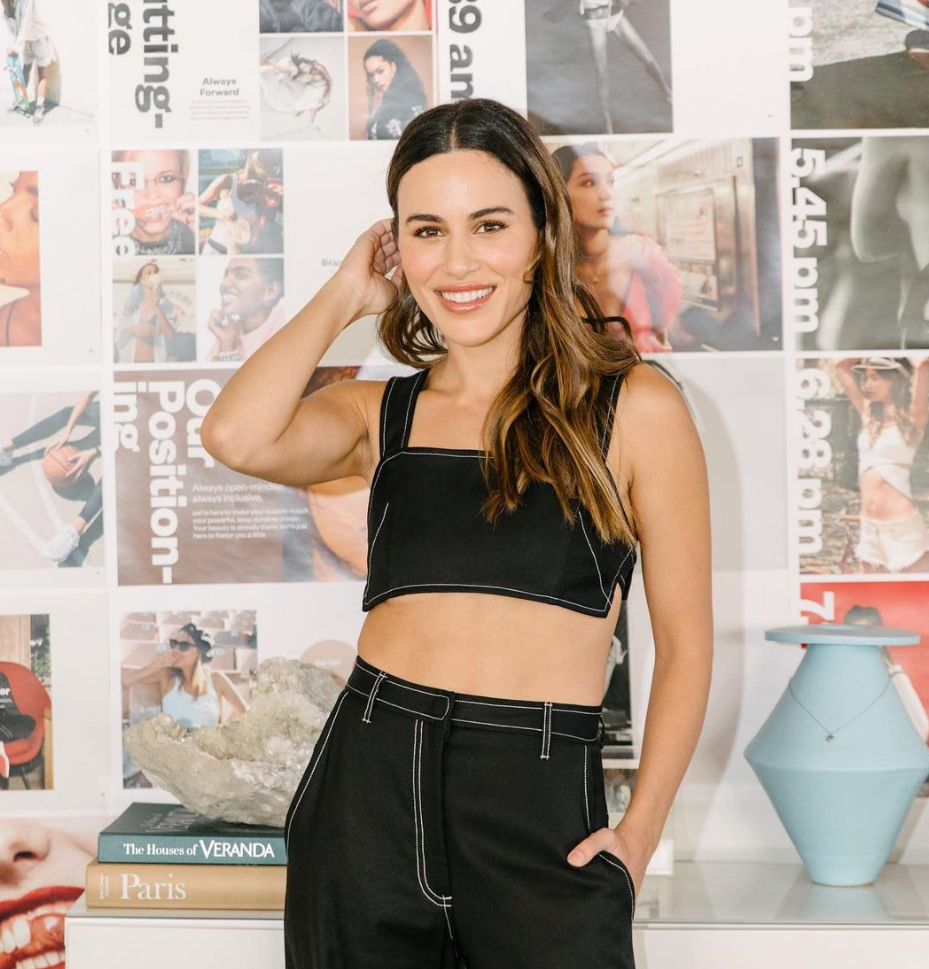 Clean Ingredients At Every Step
Kosas has a passion for clean ingredients that goes beyond the average brand. They take clean beauty far beyond banned ingredient lists, and strive to only include ingredients that perform well, feel great, and play well with sensitive skin. Each product's formulation process takes a cue from nature, with plant-based ingredients front and center.
This intentionality extends to Kosas' packaging. The brand uses recycled plastic when possible and boasts fully recyclable outer packaging. Kosas is currently in the process of converting all cartons to Tree-Free or FSC-certified (a standard that requires products come from responsibly managed forests) and is on a mission to ultimately switch to 100% sustainable packaging.
Lip Products That Hydrate And Glow
When I tried out some of Kosas' most popular lip products, one of the first things I noticed was their versatility. They have a lip option for every occasion from a walk to the grocery store to a big night out. Lip products are my biggest beauty stumbling block, because so many on the market either dry my lips out or fade faster than I can blink. But Kosas lip products are a totally different story. Each one I tried felt hydrating and nourishing, and the color stayed put.
Treating Tired Lips with Plump + Juicy Lip Booster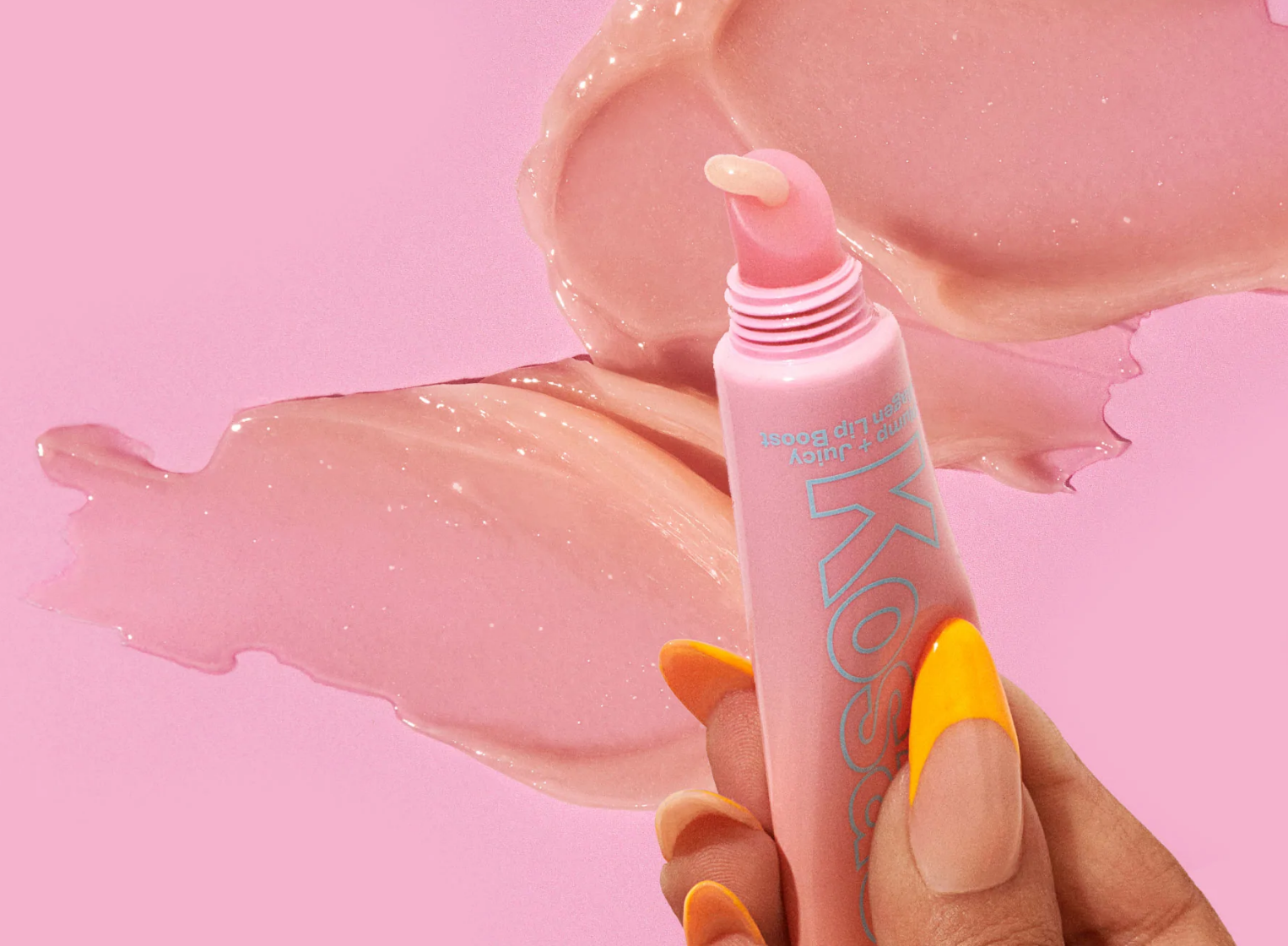 First, I tried out the brand's Plump + Juicy Lip Booster, which is perfect for overnight treatment, for prepping your lips before a big day, or just any time of day. The Booster is buttery soft and features visibly firming peptides, hyaluronic acid for ultimate hydration, and concentrated fatty acids for a noticeable smoothing effect. The product also includes Plump Oleactif, an active ingredient derived from pomegranate flower and jojoba oil to visibly plump the lips - without the telltale tingling of other plumping products.
When I first tried the Booster, my lips were dry from a recent cross-country flight, and the soothing texture helped them heal in a snap. A few days later, when my lips were healed, I used the Booster to prep my lips before applying lipstick. The lipstick went on smoother and stronger than before with such a solid foundation.
Satiny Vibrance with Hotliner Lip Liner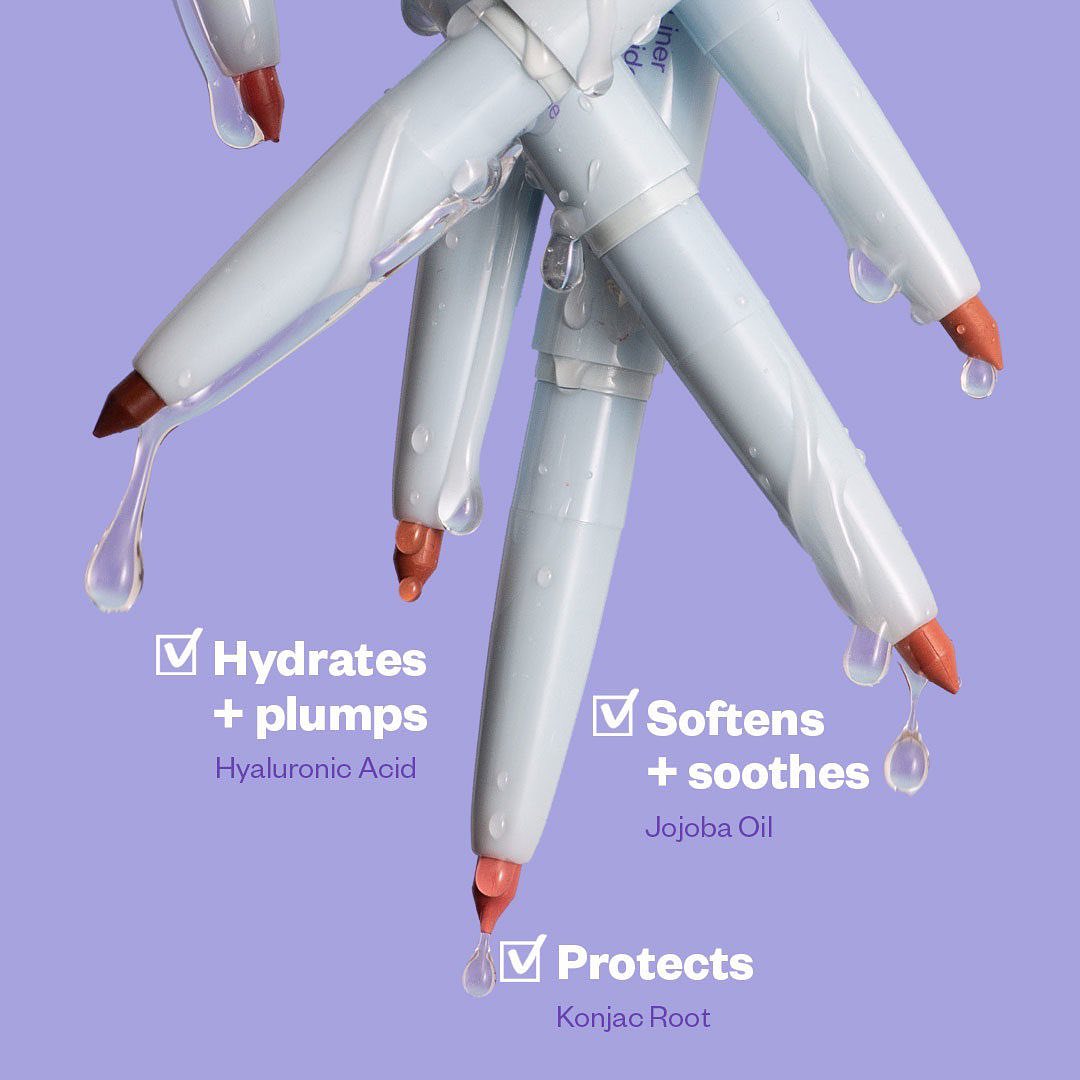 Kosas' Hotliner Hyaluronic Acid Contouring Lip Liner offers a no-fuss route to high-glam lips. No sharpening or laboring over a complicated fine-line process. Simply glide the liner along the outline of your lips, smudge gently with your finger, and you're ready to go. 
Hotliner plumps and sculpts the lips thanks to powerful ingredients like the aforementioned hydrating hyaluronic acid, soothing jojoba oil, and protective konjac root. I loved its satiny contour effect and how smooth it was to apply. The liner offers a chic stand-alone look or can be topped with Kosas Wet Lip Oil Gloss if you prefer more of a shine.
Long Lasting Shine with Wet Lip Oil Gloss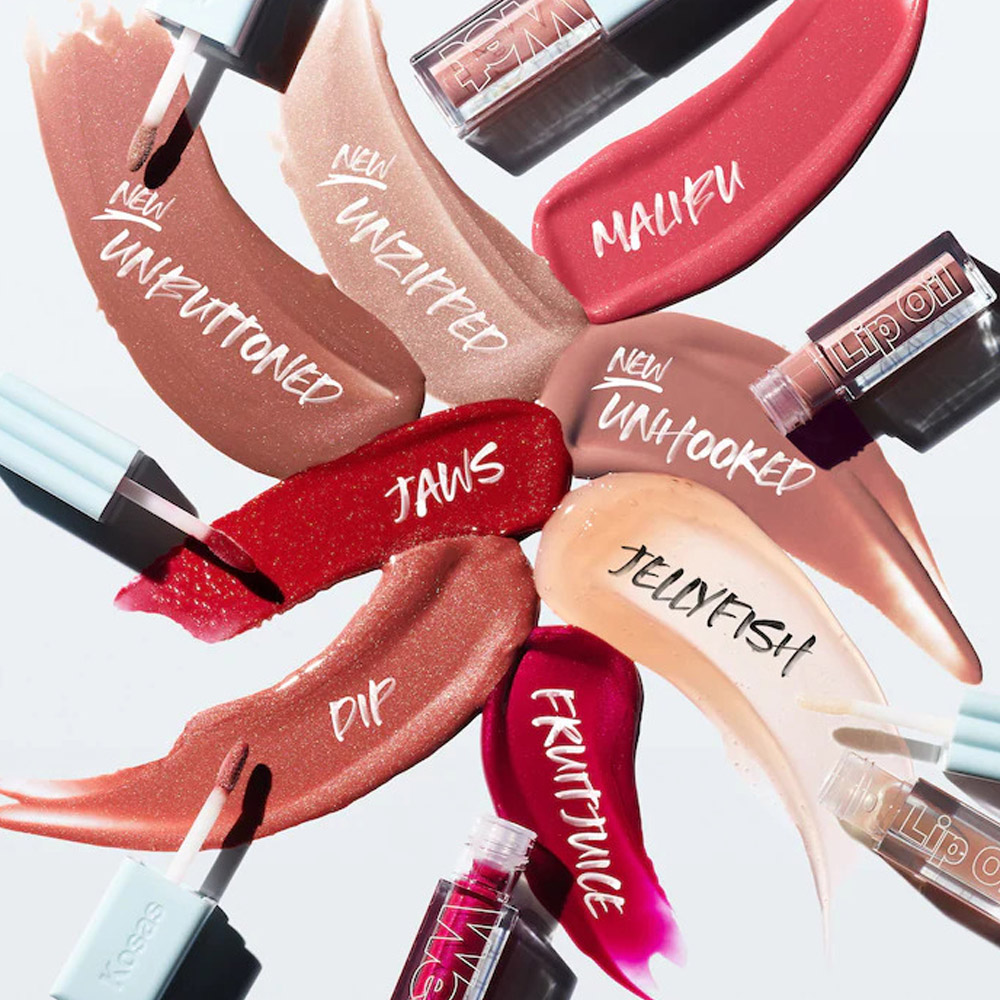 Wet Lip Oil Gloss is a true beauty holy grail: a lip gloss that actually treats and hydrates your lips without sacrificing aesthetics. A blend of hyaluronic acid, plumping peptides, evening primrose oil, avocado oil, konjac root, and shea butter come together to deliver a healthy glow. Wet Lip Oil Gloss keeps lips soft, hydrated, and protected from external stressors. And just like other Kosas lip products, this gloss plumps lips without any stinging or tingling. When I tried the gloss, I loved how easy it was to use the applicator: a simple swipe was all it took to get the perfect look.
Kosas lip products totally changed my approach to lip color and care. Why trade hydration for show-stopping looks when these products offer both? Whether you're repairing dry, tired lips or getting ready for an evening of glam, switching to Kosas means you can kiss trade-offs goodbye.
---
Author: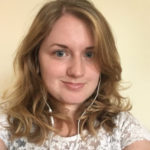 Claire Hannum
Claire is a writer, editor, content marketer, and reiki practitioner who covers wellness, lifestyle, and travel. Her work has appeared in Self, CNN, Prevention, Glamour, Health, Racked, The Huffington Post, Mic, The Frisky, YouBeauty, and many other publications. Her work has been highlighted by BBC News, New York Magazine, Today, Jezebel, Bustle, Reader's Digest, and The Center For Research On Women And Gender. Her greatest loves are her cat and her vitamin C serum. You can find her on Instagram @daycationgram.
---
Comments