Beautytap Editor's Picks Awards: Top 20 Products, Tools, and Treatments That Deserve Your Attention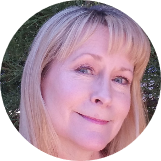 Tracy Teel
Feb 04, 2023
---
Meet the innovative products that truly impressed us and now have permanent spots in our beauty arsenals.
---
At Beautytap, we're constantly researching, testing, and reviewing thousands of products.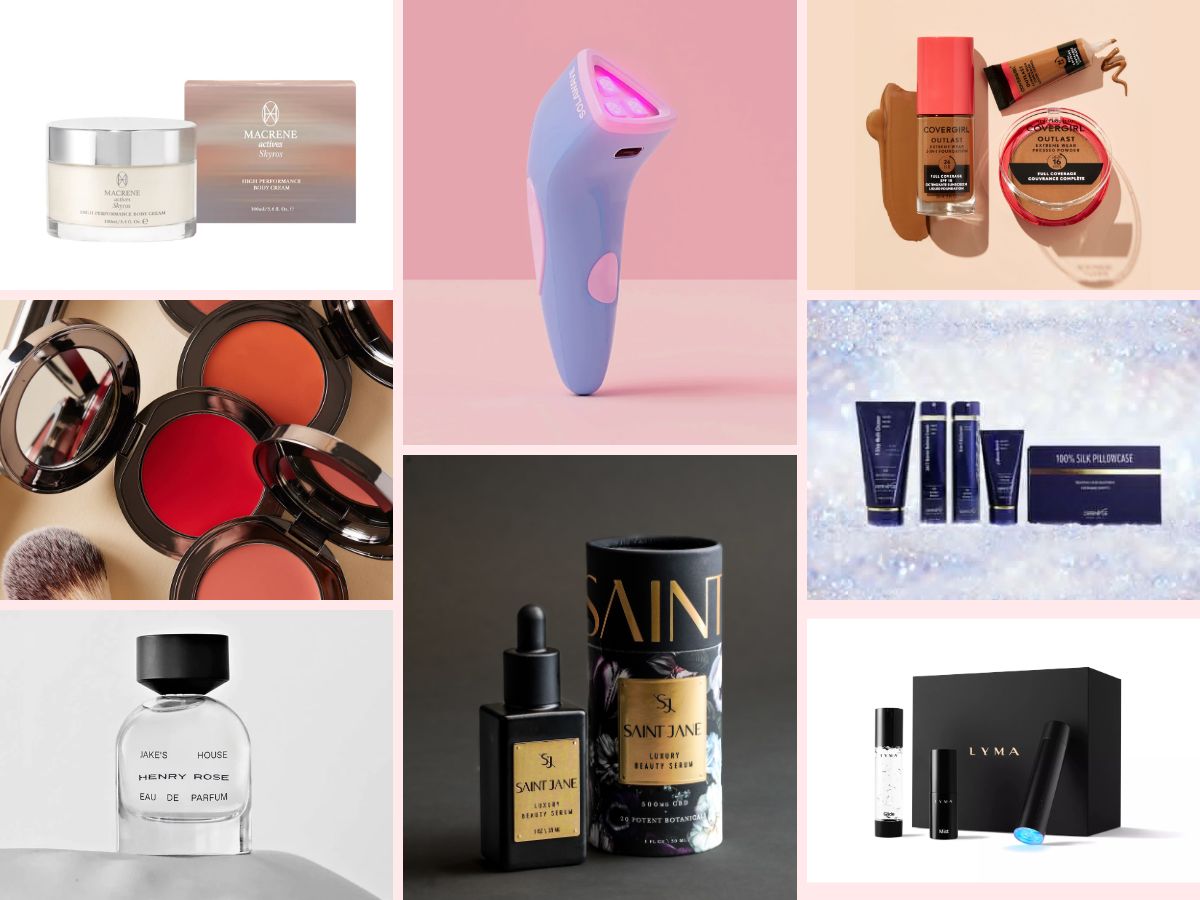 These 20 gems rose to the top of the list for 2022. We're now sharing the wealth with you.
Congratulations to these pioneering brands! We can't wait to experience your next swoon-worthy creations…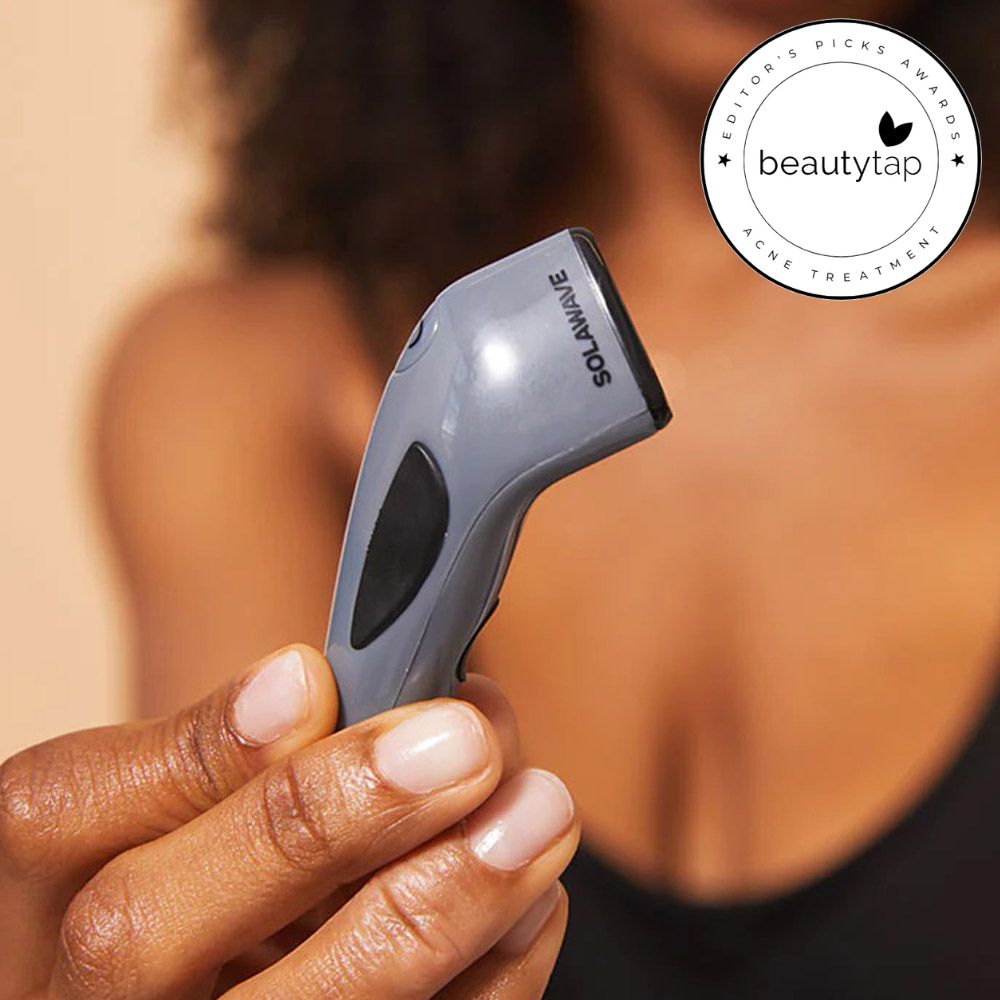 Acne Treatment – Bye Acne: 3 Minute Light Therapy Spot Treatment by SolaWave
Blemishes emerge at the worst moments, and reducing their longevity and frequency is on most people's life goals list. SolaWave's Bye Acne: 3 Minute Light Therapy Spot Treatment uses the bacteria-busting power of blue light therapy and the inflammation stopping power of red light therapy. Portable enough to pack in a purse and quick charging, Bye Acne goes on the go with you, so you'll be prepared whenever a pimple pops up.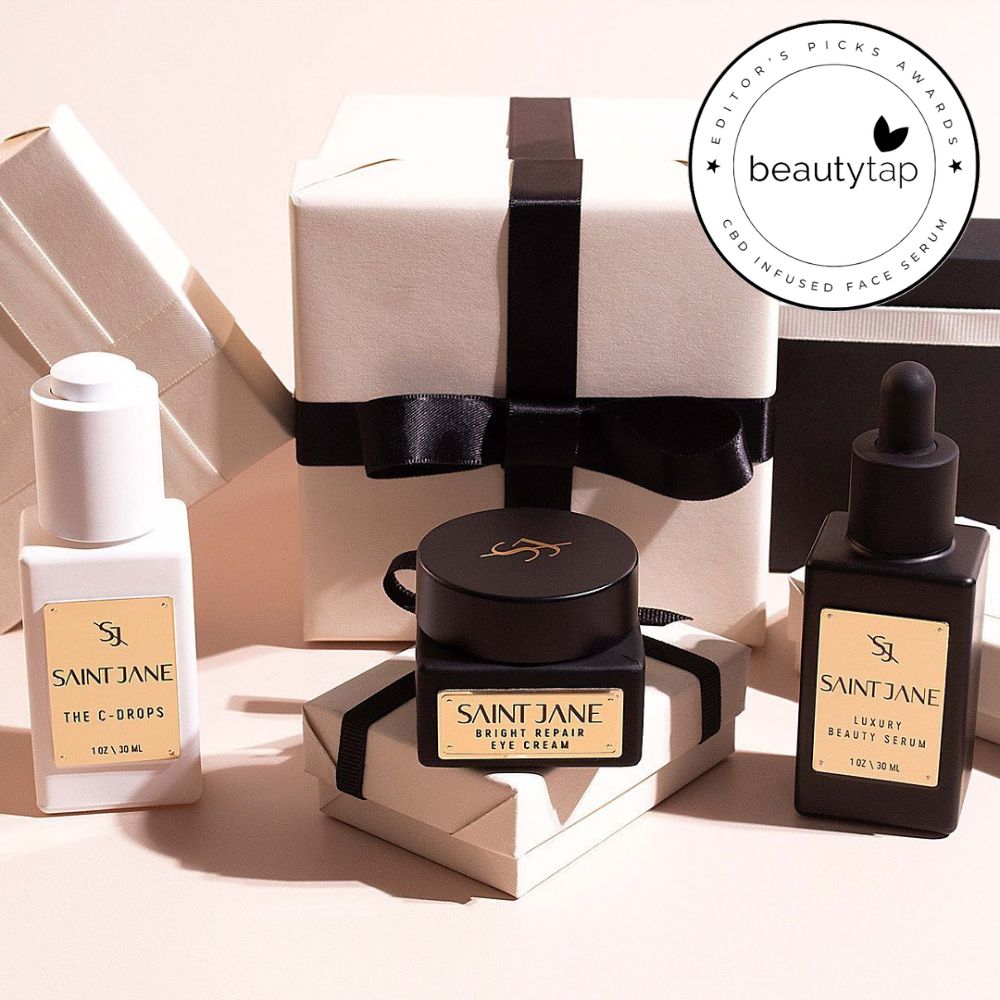 CBD Infused Face Serum – Luxury Beauty Serum by Saint Jane Beauty
If the words "luxury" and "CBD" don't seem synonymous, then you need to try the decadent wonders from Saint Jane Beauty. Not only will you find full spectrum hemp extract, but Founder Casey Georgeson has also included carefully extracted botanical compounds to ensure each product performs in a "healing-centric" way. When used on alternating nights, the Luxury Beauty Serum (a stunningly balanced blend of oils) and Violet Flower Retinol (which has a delightfully decadent texture and playful purple hue) are ideal for boosting radiance, improving texture, reducing the appearance of fine lines and wrinkles, and battling dehydration. Plus, Saint Jane has some of the prettiest packaging on the market.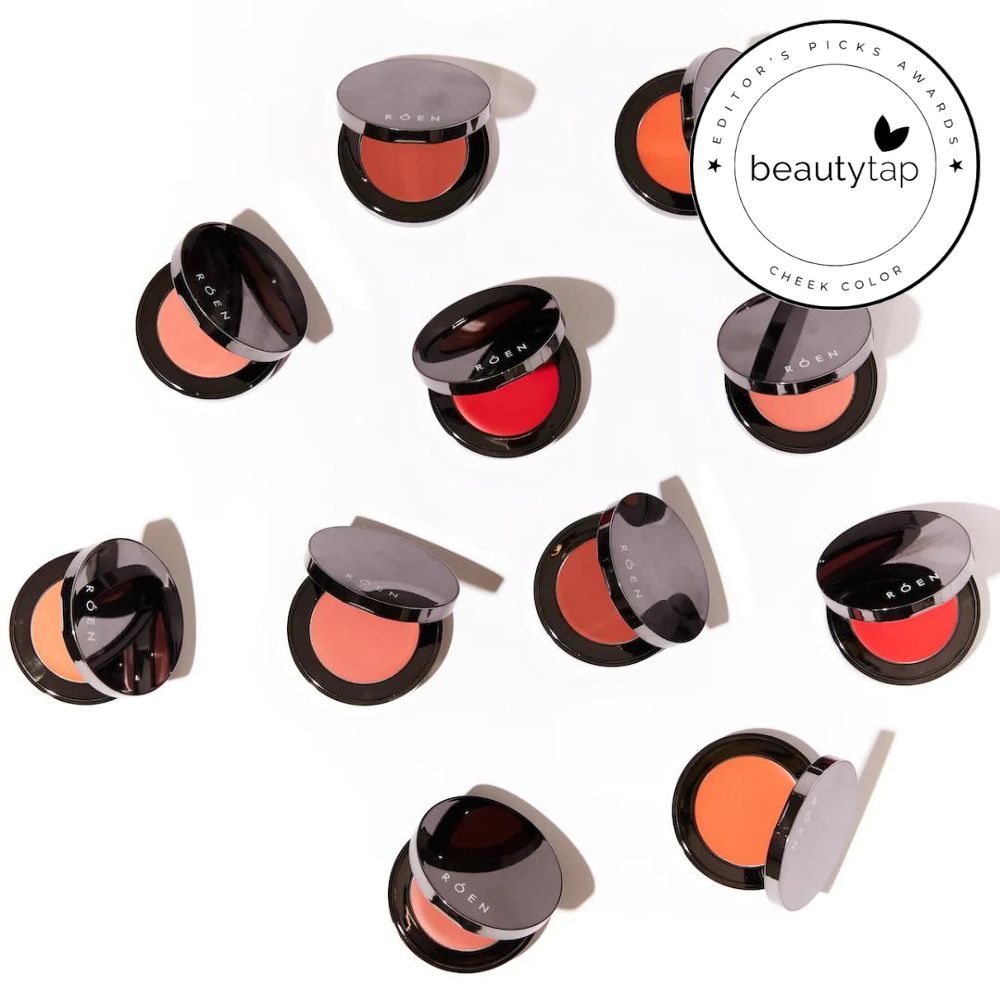 Cheek Color – Cheeky Blush by RÓEN Beauty
Looking for a clean, high performing beauty brand that makes luxe cosmetics worthy of a red carpet moment? RÓEN Beauty's Cheeky Blush gives skin a kiss of dewy, yet buildable color with a touch of Hollywood glamour. Available in four classic shades, RÓEN's cream blush contains skin loving vitamin E, apricot oil, and rose hip oil to boost hydration while blending seamlessly into skin.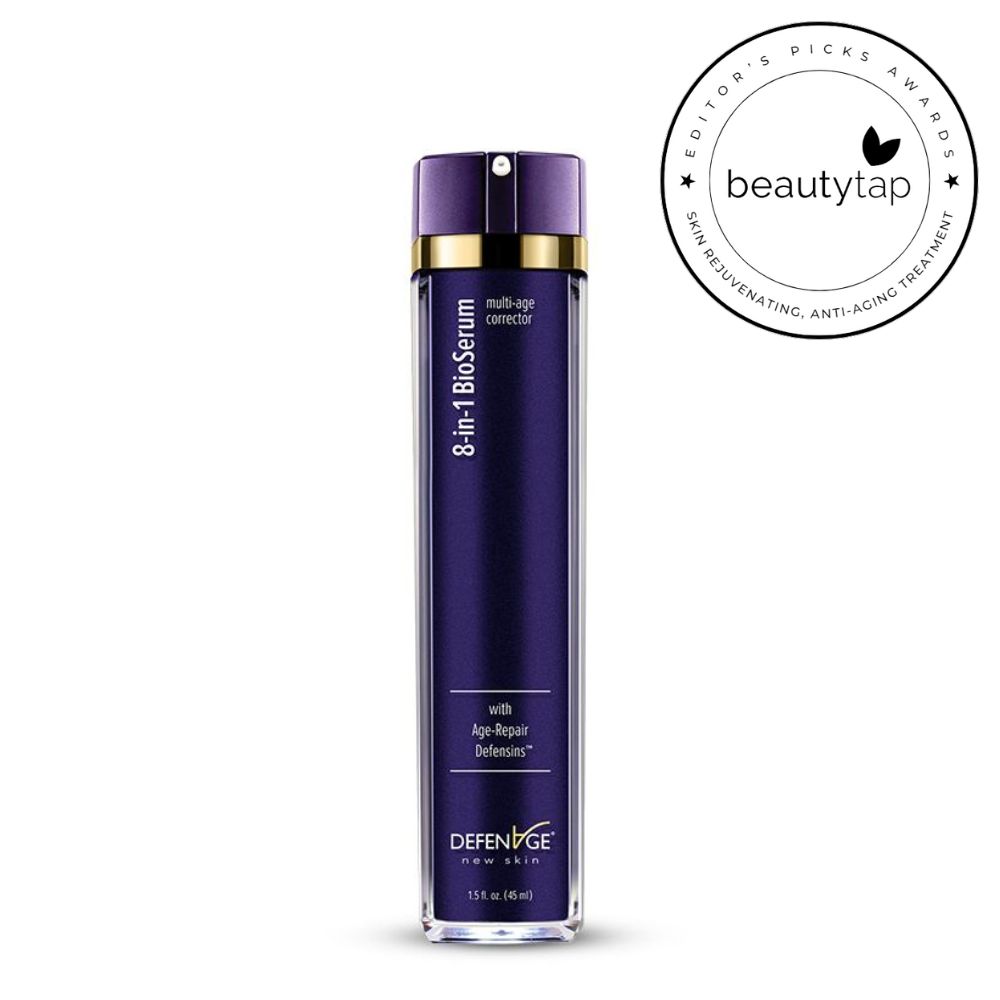 Skin Rejuvenating, Anti-Aging Treatment – 8-in-1 BioSerum by DefenAge
What do you know about defensins? The regenerative medicine team at DefenAge discovered that these molecules are part of the body's wound healing capabilities, and by awakening inactive skin cells via cosmeceutical products, new, healthier skin could emerge. The DefenAge 8-in-1 BioSerum can easily replace the need to layer serums, including retinol. Massage a single pump onto slightly damp skin for smoother, brighter, firmer looking skin.
Tip: The Forever Favorites Set includes a full three-step routine as well as a weekly masque and gorgeous mulberry silk pillowcase that won't suck the moisture out of your skin or hair while you sleep.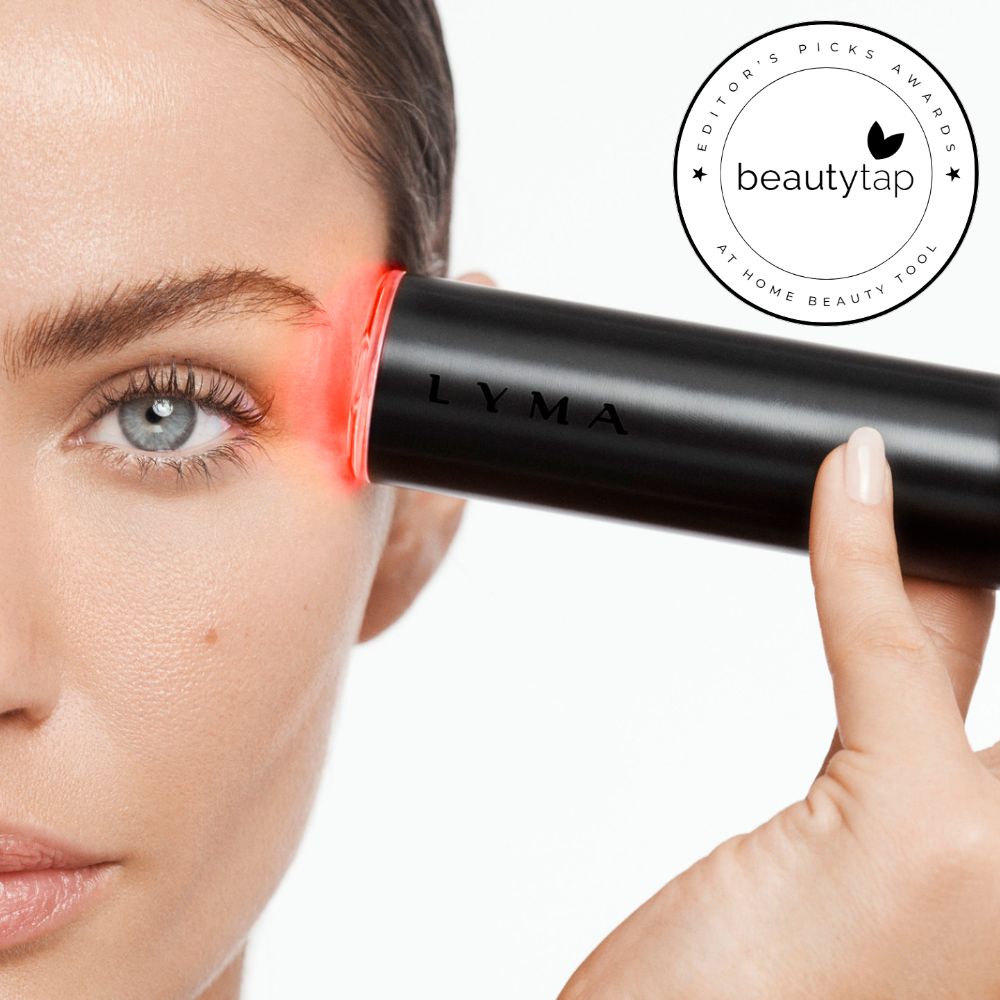 At Home Beauty Tool – LYMA Laser
What could you accomplish in 12 weeks? If reducing the look of wrinkles, regenerating collagen, improving scars, skin texture, and tone, are on your list, then the revolutionary at-home LYMA Laser could help you achieve those goals. This painless device is "100x more powerful than LED devices," reaches every layer of the skin, and helps ramp up your skin's natural rejuvenating processes in just 15 minutes a day. It tackles both intrinsic and extrinsic aging, so your cells will regenerate consistently and also fights free radical damage. At $2,700 it is certainly an investment, but this is also a medical grade laser backed up by scientific data and may be used daily for a minimum of 10 years.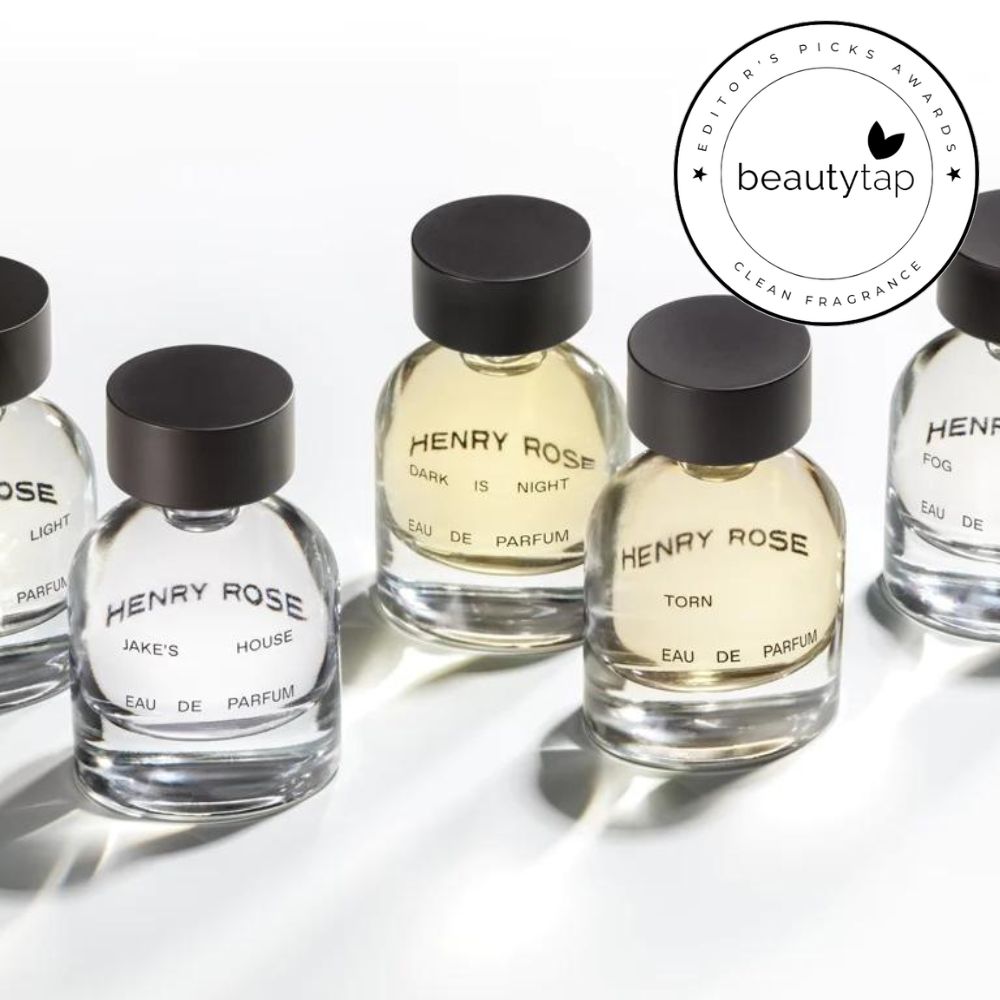 Clean Fragrance – Henry Rose
For the ultimate clean fragrance, look no further than Henry Rose. Their fine fragrances are EWG Verified™ as well as Cradle to Cradle Certified™. This equates to higher transparency and a carefully curated ingredient list featuring a mere 10% of the ingredients used by most perfumers. The company takes environmental concerns seriously and has partnered with Breast Cancer Prevention Partners to advance further studies regarding personal care items and the toxic chemicals often found in them.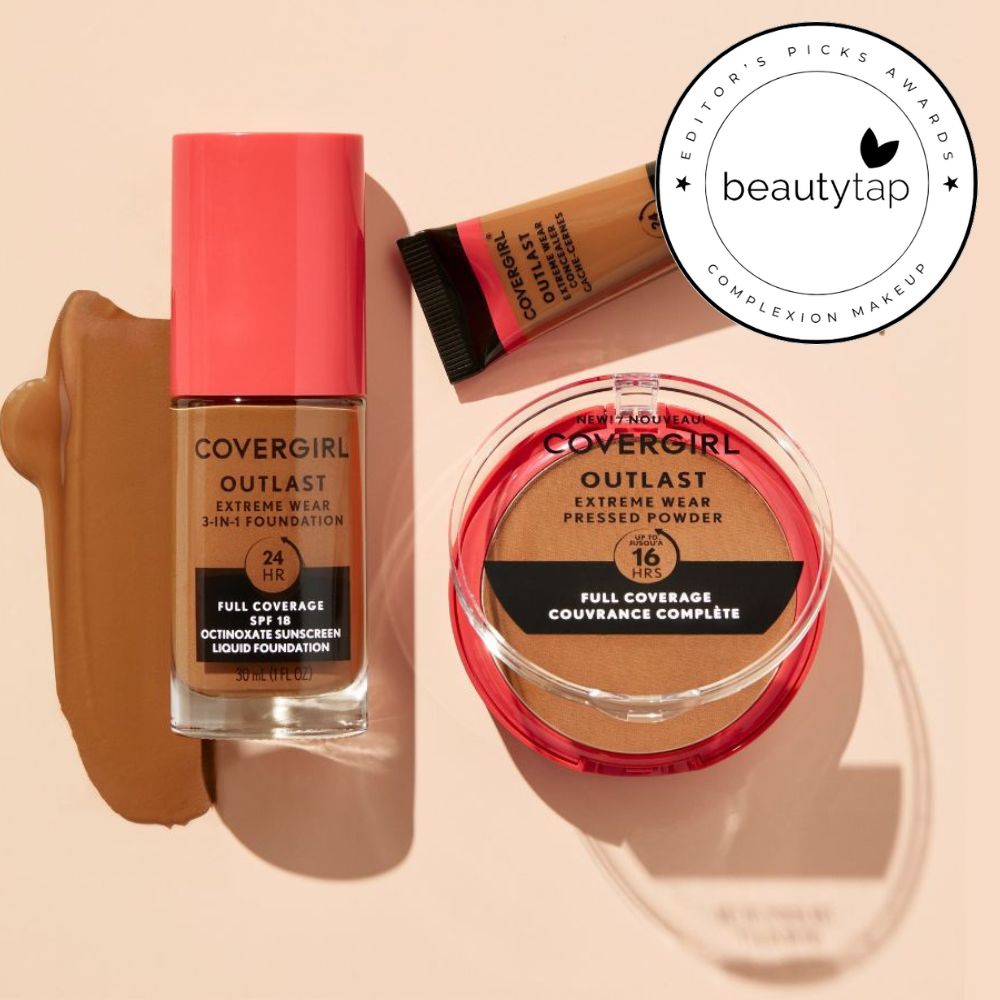 Complexion Makeup – Outlast Extreme Wear by COVERGIRL
COVERGIRL has been a makeup staple for generations of women since 1961, and the brand continues to evolve and is now the largest makeup brand to have Leaping Bunny certification on every product it makes. COVERGIRL's Outlast Extreme Wear Concealer, 3-in-1 Full Coverage Liquid Foundation, and Pressed Powder come in diverse shades to ensure the right combination for those with fair to deep-toned skin. From its extended wear-time to its ability to cover darkly pigmented tattoos, COVERGIRL continues to keep up with the needs of its "easy, breezy, beautiful" audience.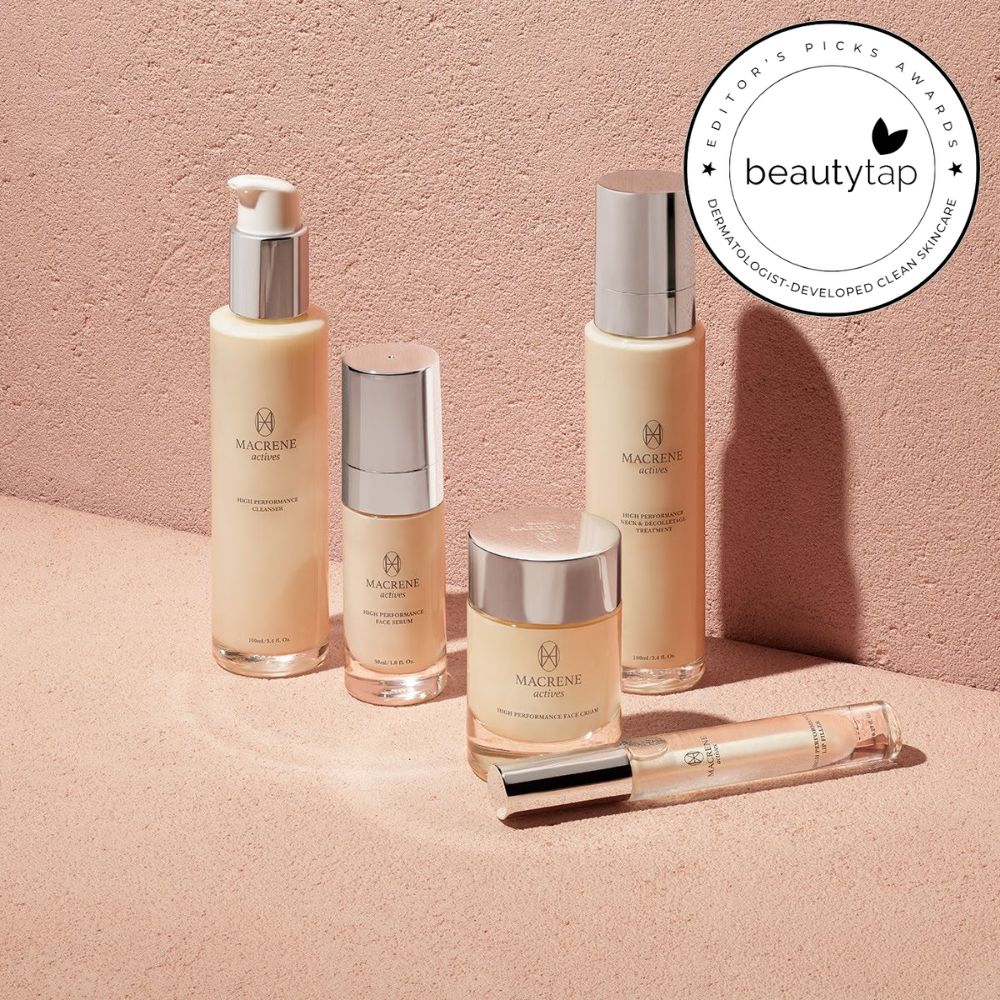 Dermatologist-Developed Clean Skincare – Macrene Actives by Dr. Macrene Alexiades
The concept of "farm-to-face" isn't new, but Dr. Macrene Alexiades combines medicinal botanicals from her own organic farm with science-based proof of efficacy to ensure her products deliver on their rejuvenating promises. Her intent: to deliver real results that "replace cosmetic procedures." Macrene Actives contain more than 50 active ingredients, are housed in luxurious glass bottles and jars, and contain targeted treatments for the face, eyes, lips, neck, and décolletage area. Her High Performance Face Cream and High Performance Lip Filler are stellar examples of formulation done right. And you can treat your body with Grecian medicinal botanicals thanks to Dr. Macrene's new SKYROS Body Lotion and Cream.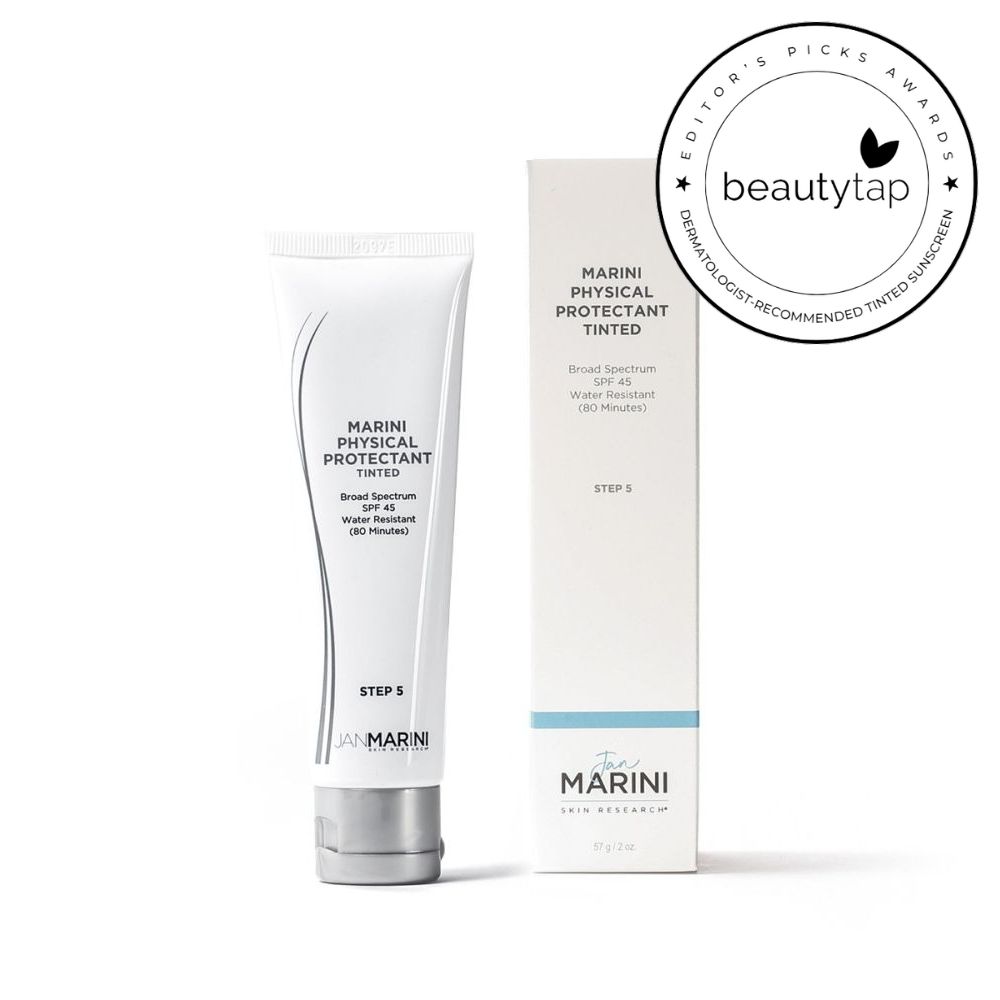 Dermatologist-Recommended Tinted Sunscreen – Physical Protectant Tinted SPF 45 by Jan Marini
Trying to find a highly effective sunscreen that you want to wear every day is like searching for a unicorn. Beautytap Advisory Board Member Tess Mauricio recommends Jan Marini's Physical Protectant Tinted SPF 45 for its combination of zinc oxide and titanium dioxide, but that's not all. The broad spectrum UVA/UVB blocker feels so deceptively silky and light that you'll question how it could possibly be a physical sunblock. It delivers a skin-perfecting sheer, matte finish with a minimal tint and no discernible white cast or sallow undertones.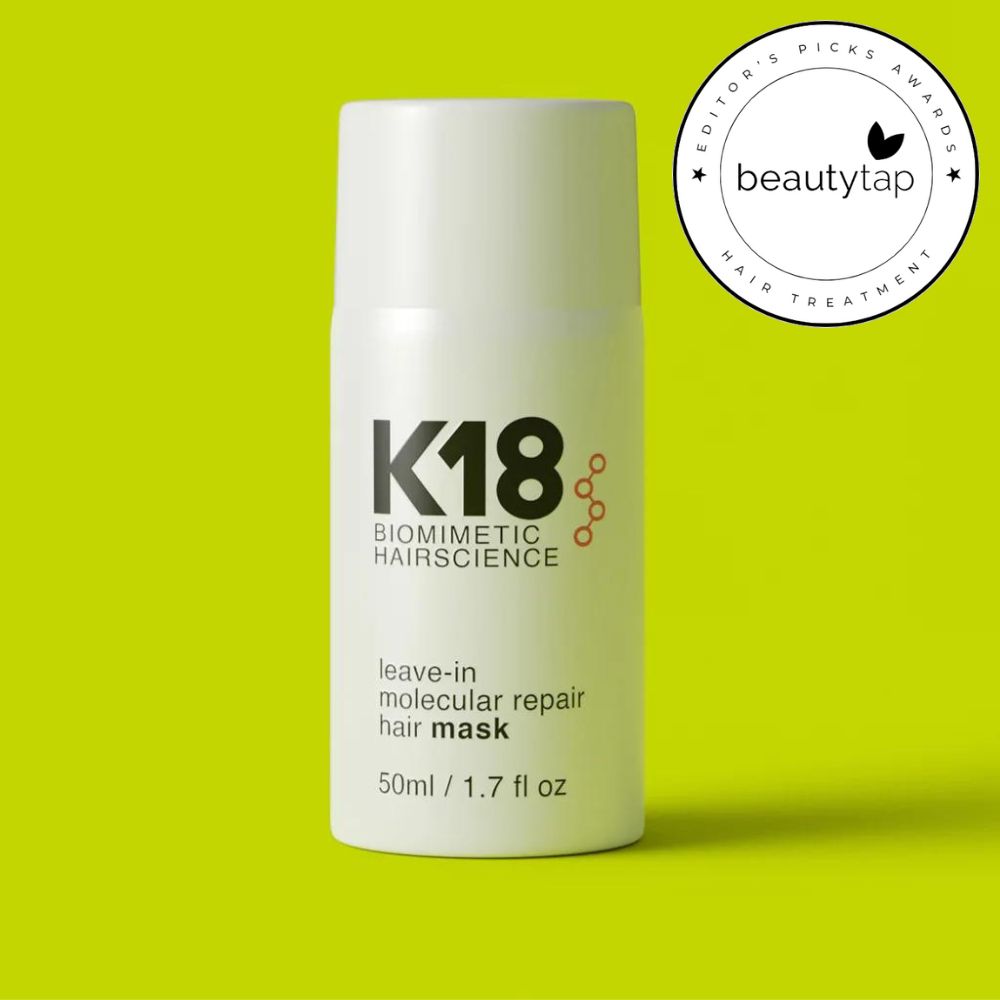 Hair Treatment – Leave-In Molecular Repair Hair Mask by K18 Biomimetic Hairscience
At-home treatment products may not be new, but a leave-in hair mask that repairs hair damage instead of just temporarily coating it with chemicals is the reason this leave-in mask by K18 Biomimetic Hairscience stands out. The K18Peptide™ fills in the damaged links in hair's keratin chains, thus strengthening them and restoring their natural sheen "in just 4 minutes." Used in lieu of conditioner – and especially after coloring or bleaching – K18 improves elasticity and reduces the likelihood of breakage.
Bonus: Their auto-ship program ensures you'll have it regularly, which is a blessing if you're tough on your tresses.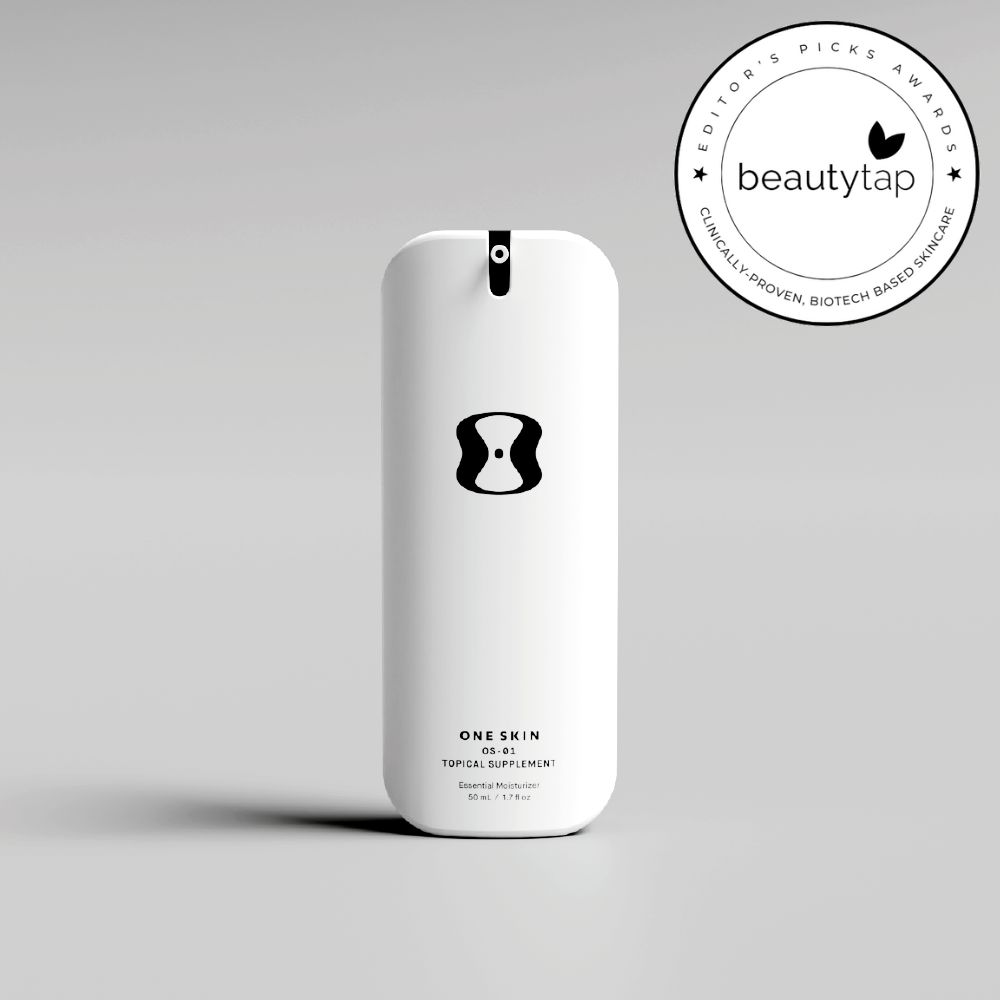 Clinically-Proven, Biotech Based Skincare – 0S-01 Face Topical Supplement by OneSkin
One of 2022's most innovative skincare brands never intended to make skincare at all. OneSkin got its start as a research-focused biotech company and now defines itself as "a skin longevity brand" with a goal to extend the longevity of healthy skin by targeting skin aging at the source. Their proprietary OS-01 peptide has been "proven to reverse the skin's biological age by preventing the accumulation of aged cells", which they've shown in lab-based studies. The OS-01 FACE Topical Supplement improves skin health by promoting epidermal thickness, barrier function, and damage repair. It's clinically validated to reduce visible signs of aging and designed specifically for the areas of skin most exposed to damage, like the face, neck, and hands.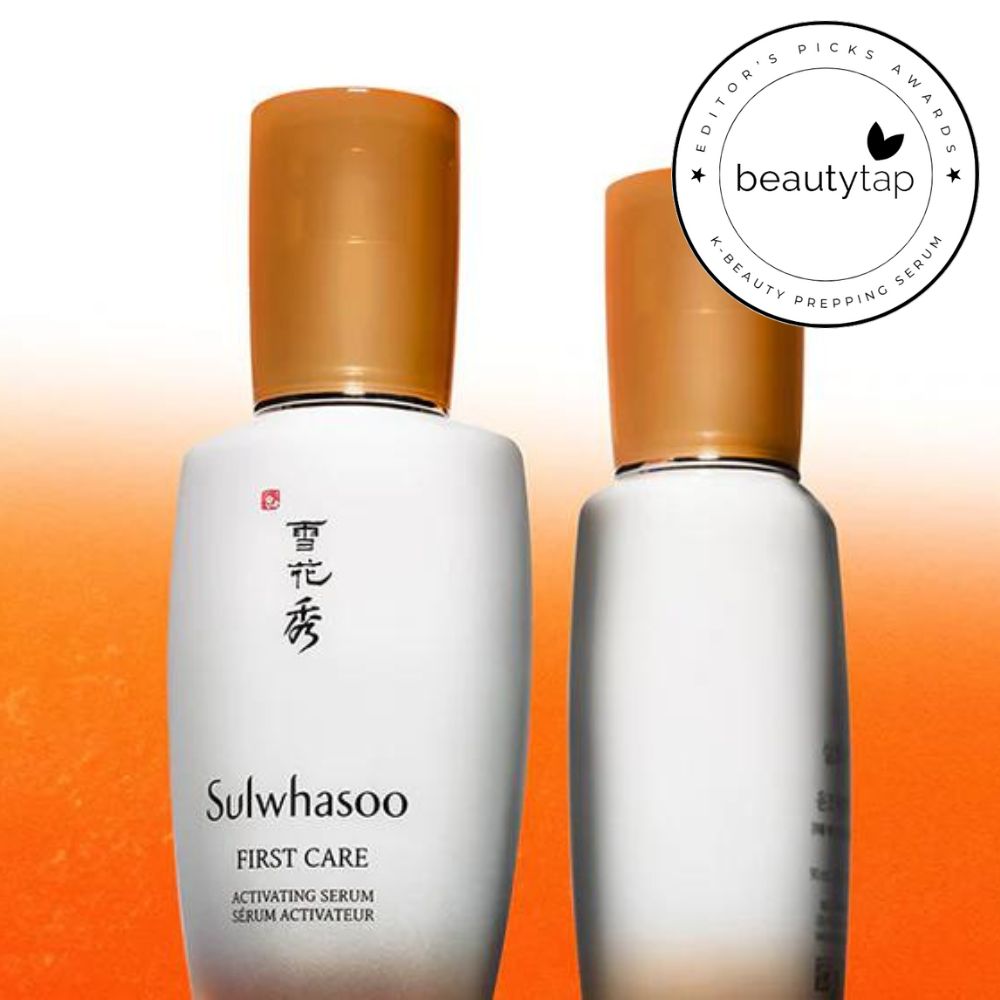 K-Beauty Prepping Serum –First Care Activating Serum by Sulwhasoo
Paying homage to Beautytap's former K-beauty roots, we continue to adore Sulwhasoo's iconic First Care Activating Serum. As a "first" serum, three drops of this heavenly hanbang serum preps skin for each additional layer while enhancing its efficacy. For its immediate boost of hydration and glow-inducing qualities, it's easy to see why one bottle of this cult favorite prepping serum is sold "every 7 seconds."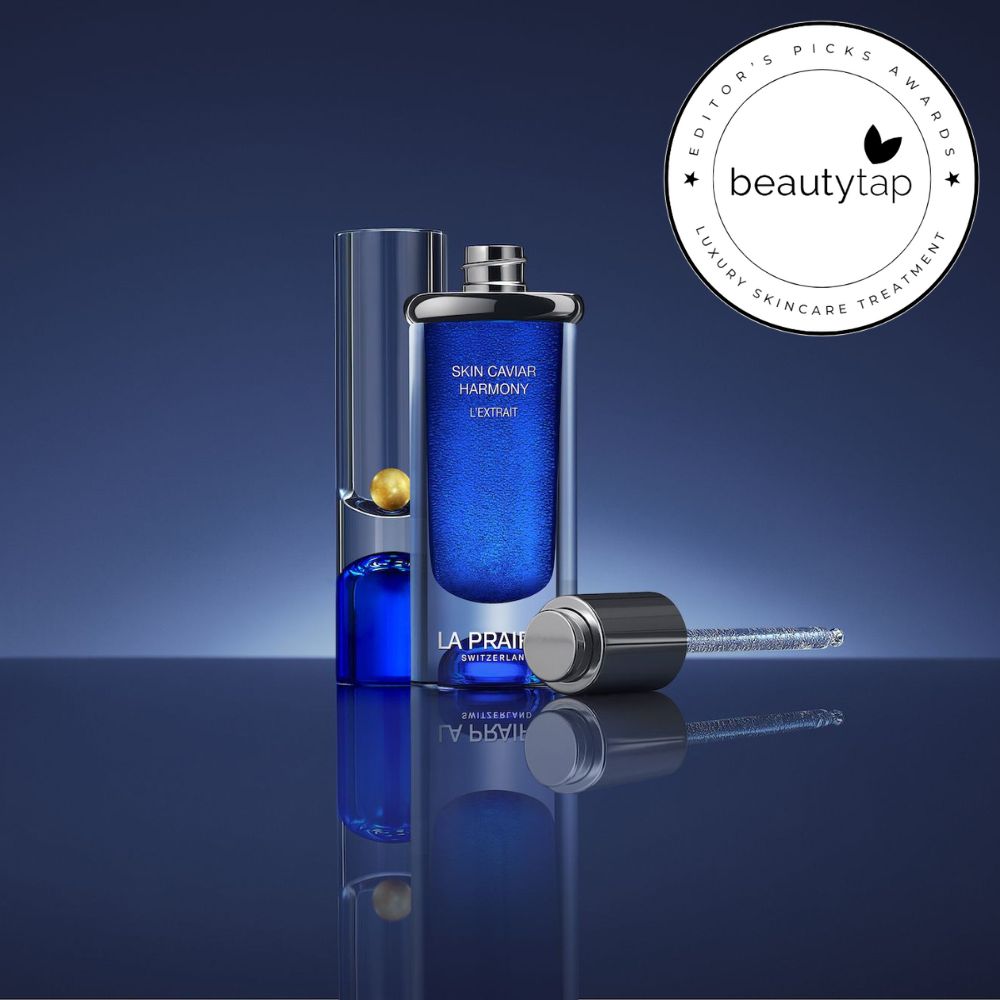 Luxury Skincare Treatment – Skin Caviar Harmony L'Extrait by La Prairie
Defying aging may not be possible, but the Skin Caviar Harmony L'Extrait from La Prairie targets the vertical ligaments in the face to help keep them sculpted. This luxury treatment harnesses the re-densifying properties of Caviar Infinite to restore a youthful, firm, less wrinkled appearance. They've even created their Signature Contouring Gesture to help you maximize application and invigorate skin's rejuvenation response.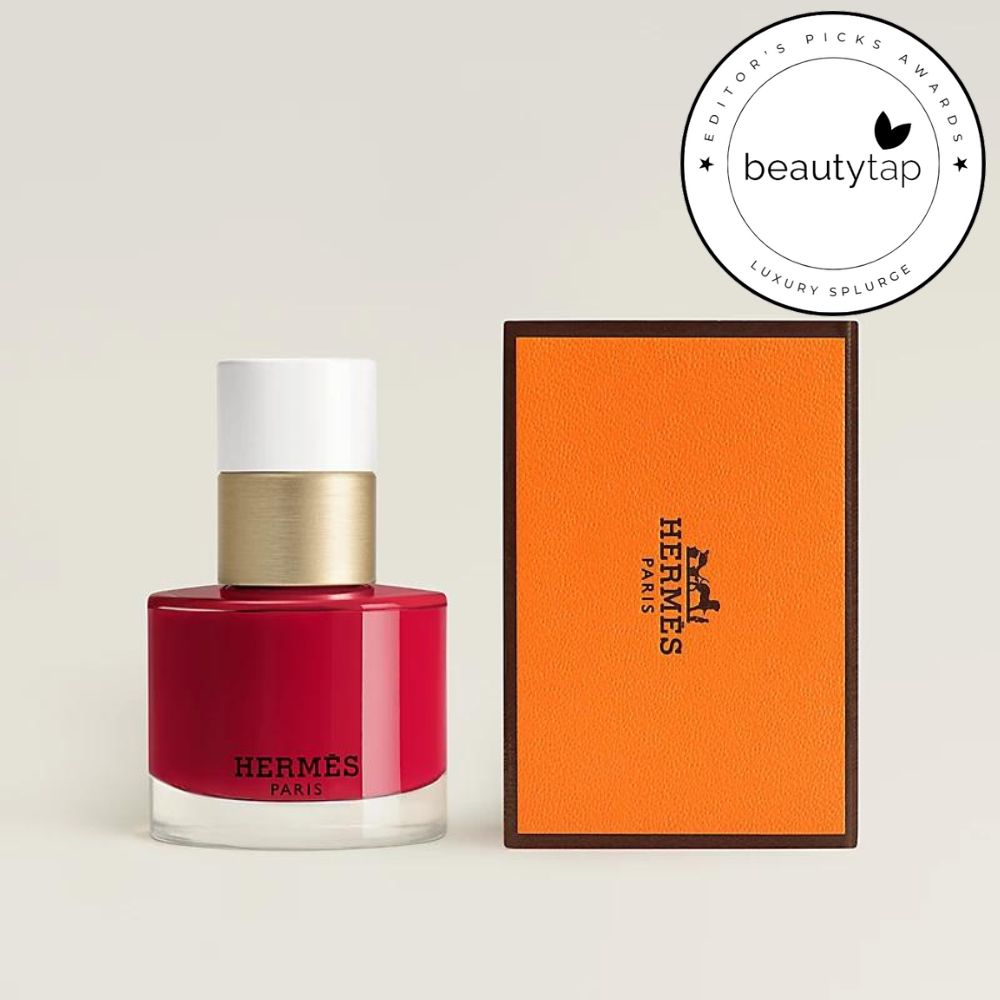 Luxury Splurge – Nail Enamel by Hermès
Even with inflation on the rise, small luxuries have a way of perking up our spirits. The Lipstick Effect might have a new challenger this round in the Les Mains Hermes, Nail Enamel. These stunning French nail lacquers offer rich pigments and high intensity coverage with a long-wearing shine. From Rose Porcelaine to Bleu Encre and several variations of red, this is a luxurious indulgence that will perk your spirits right up. Makes a memorable gift too, especially with the classic Hermès packaging.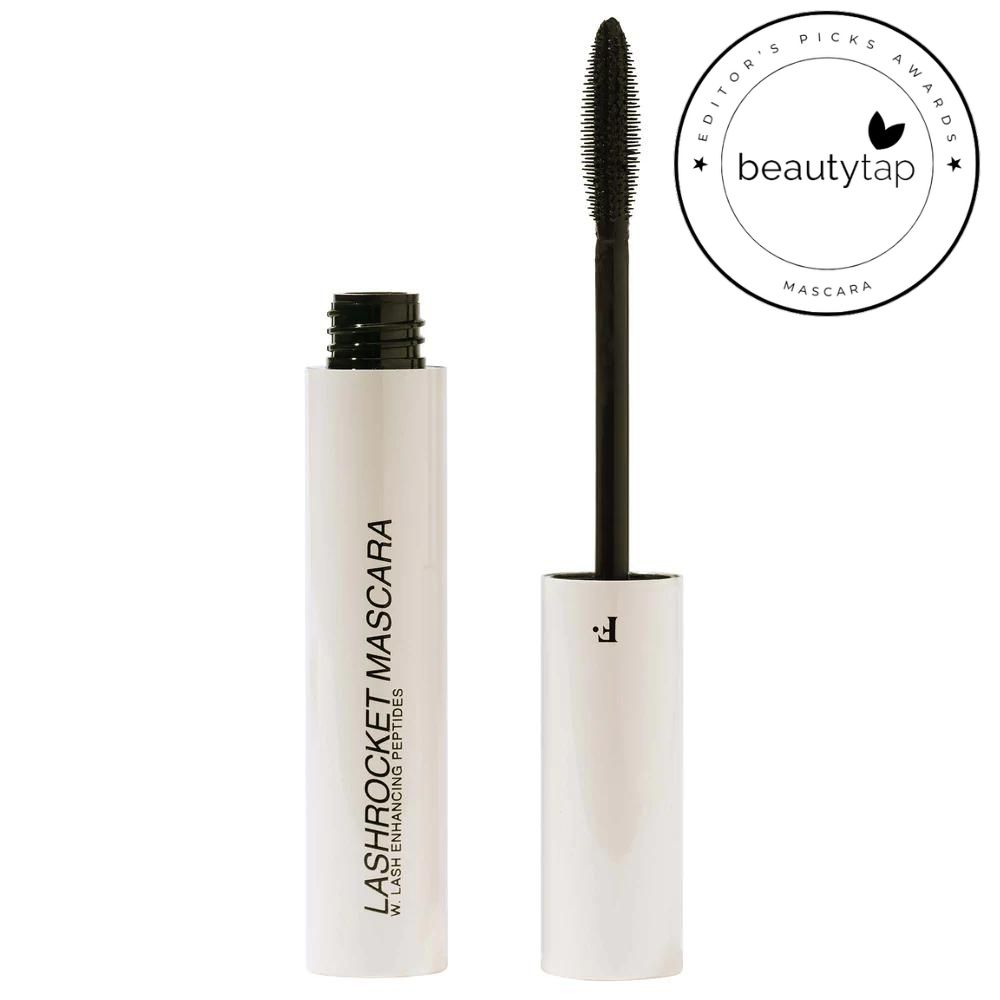 Mascara – LASHROCKET by Freck Beauty
Think healthy lashes and mascara are mutually exclusive? Not anymore. Freck Beauty's LASHROCKET Mascara combines a rich, buildable matte black mascara with peptides, red clover extract, and panthenol for a combination mascara and treatment serum all in one. The ophthalmologist-tested mascara darkens lashes instantly and helps improve lash quality over time.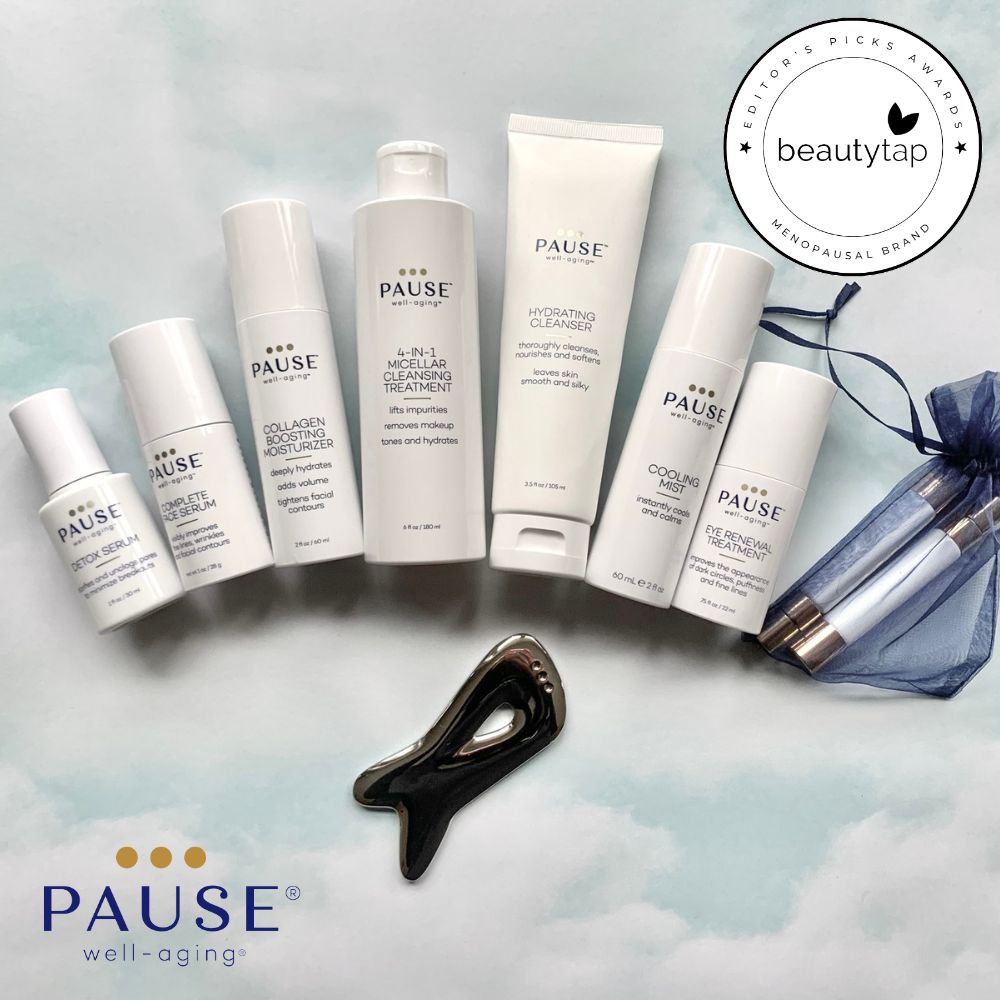 Menopausal Brand – Pause Well-Aging®
Skincare after menopause requires more than just a thicker night cream. Reinvigorating collagen production to help skin stay more elastic and taut requires an innovative approach. Pause® Well-Aging® founder Rochelle Weitzner has created skincare as well as a Fascia Stimulating Tool to help support skin's later-in-life needs. Peptides, antioxidants, and vitamins work to "spark the body's collagen production while improving and diminishing the visible signs of aging." From well known ingredients, such as mushroom extract, niacinamide, vitamin C, and Matrixyl 3000 to lesser known skin strengtheners, such as ribose and DMAE, Pause Well-Aging proves the best skincare works with the skin you have today.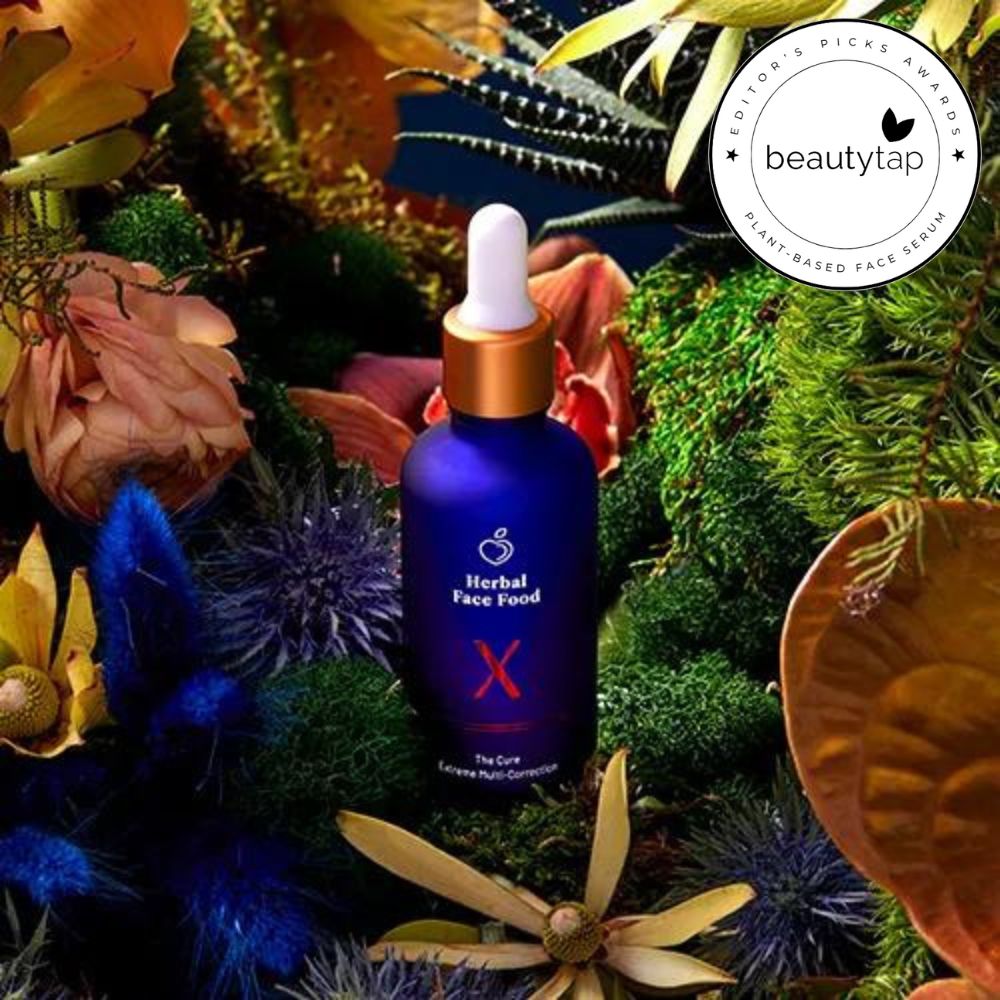 Plant-Based Face Serum – Serum I Radical Youth Concentrate by Herbal Face Food
Does your current serum feel like it's working? If not, grab Serum I Radical Youth Concentrate from Herbal Face Food for a powerful botanical-based "heal you can feel." Serum I, adored by Gisele Bundchen, works at the cellular level, and the tingling, warming sensation (with a cinnamon aroma) is an indicator of increased blood circulation. The thermo-phytochemical reaction enhances nutrient absorption to restore skin's elasticity and firmness while also fighting free radical damage. Expect visible plumping and resiliency in just three days and greater improvements in lines, pore size, and sun damage over time. Level up to Serum II and III after your skin adapts and opt for The Cure X for spot treating on overdrive – dab some on breakouts before bed and notice a significant reduction come morning.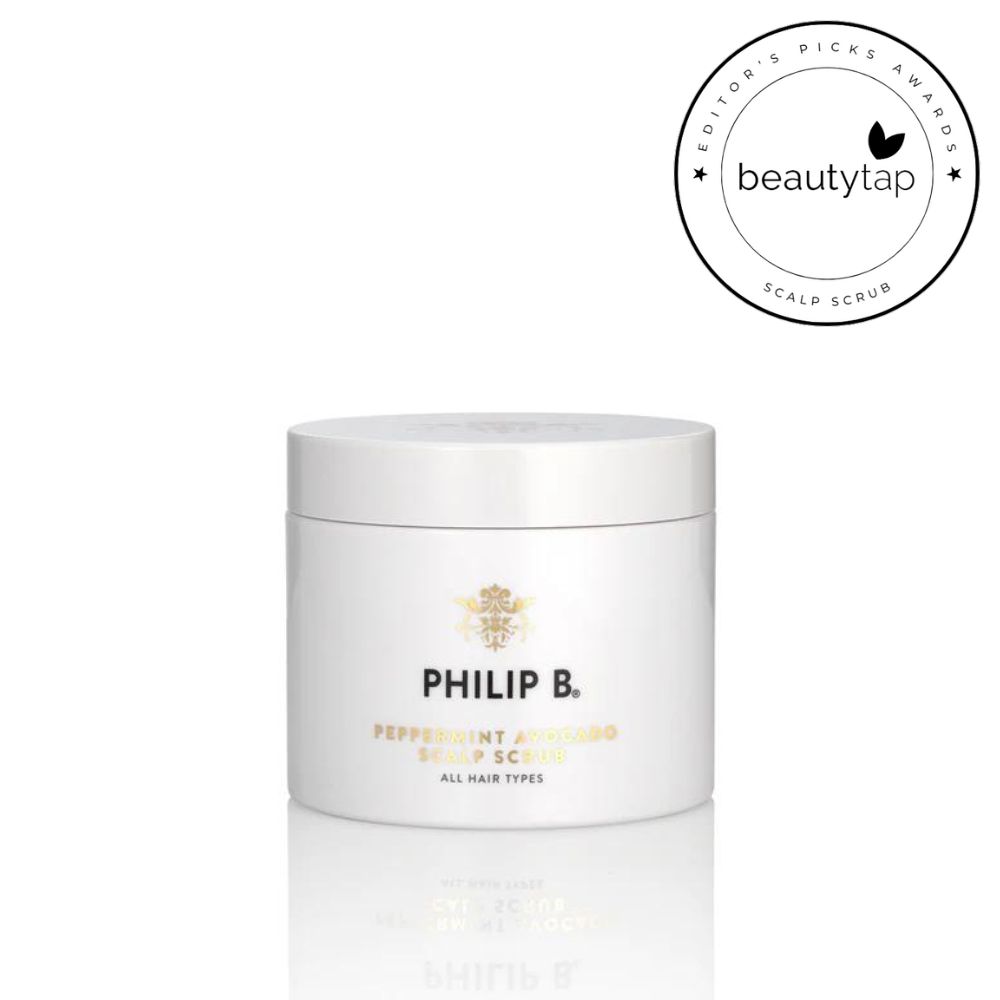 Scalp Scrub – Peppermint Avocado Scalp Scrub by Philip B.
Most clarifying shampoos leave a lot to be desired, which is why you should be using a combination scalp treatment and shampoo. Master formulator, Philip B. uses highly concentrated botanicals to refresh the scalp by ridding it of product and dirt buildup. The Peppermint Avocado Scalp Scrub gently exfoliates to improve circulation; cleanses to invigorate your senses; and nourishes hair for visibly full, bouncy, healthy locks. This is what dream hair feels like.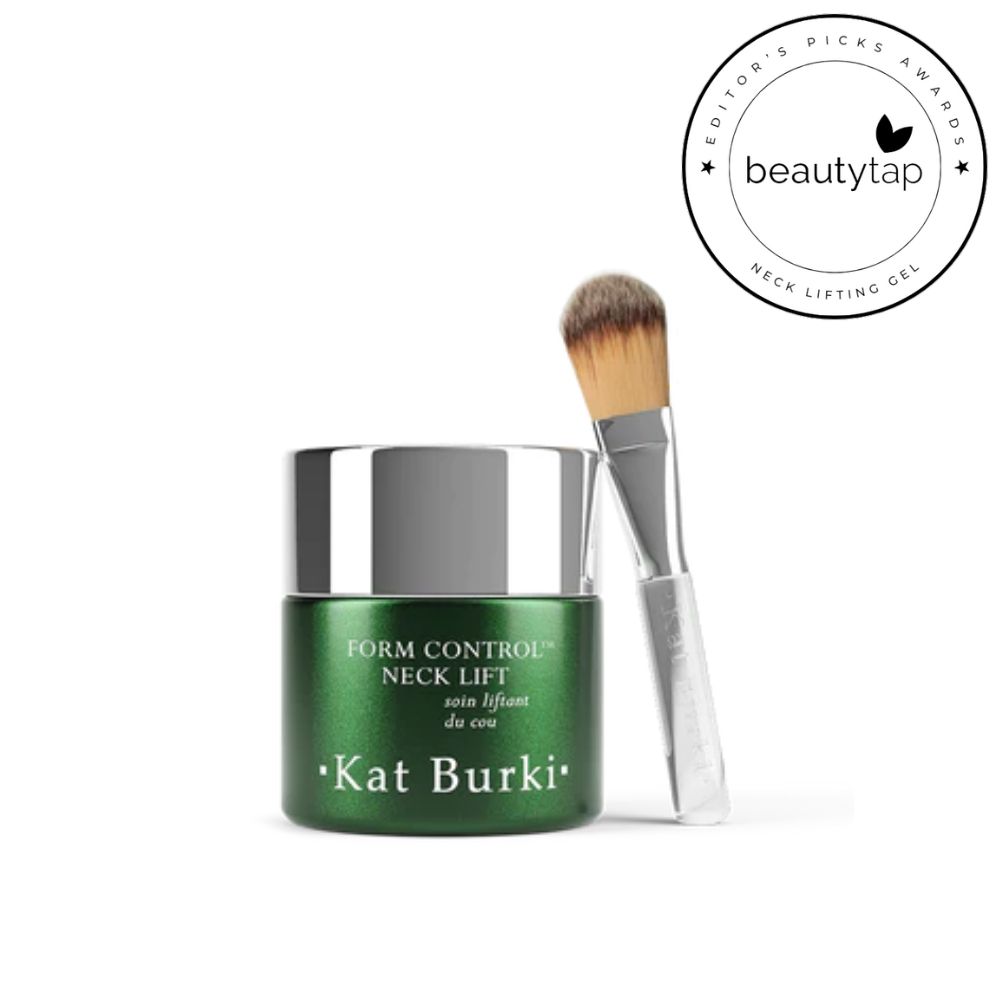 Neck Lifting Gel - Form Control ™ Collagen Neck Lift by Kat Burki
We love anything that lifts and sculpts the neck and décolletage. And clean skincare savant Kat Burki's clinically proven Form Control™ Collagen Neck Lift is a delight. Formulated with her proprietary KB5™ Complex to soothe, silk amino acids to help reduce wrinkles and marine collagen for a luminous glow, this cucumber-scented gel serves up firmer, more plump looking skin.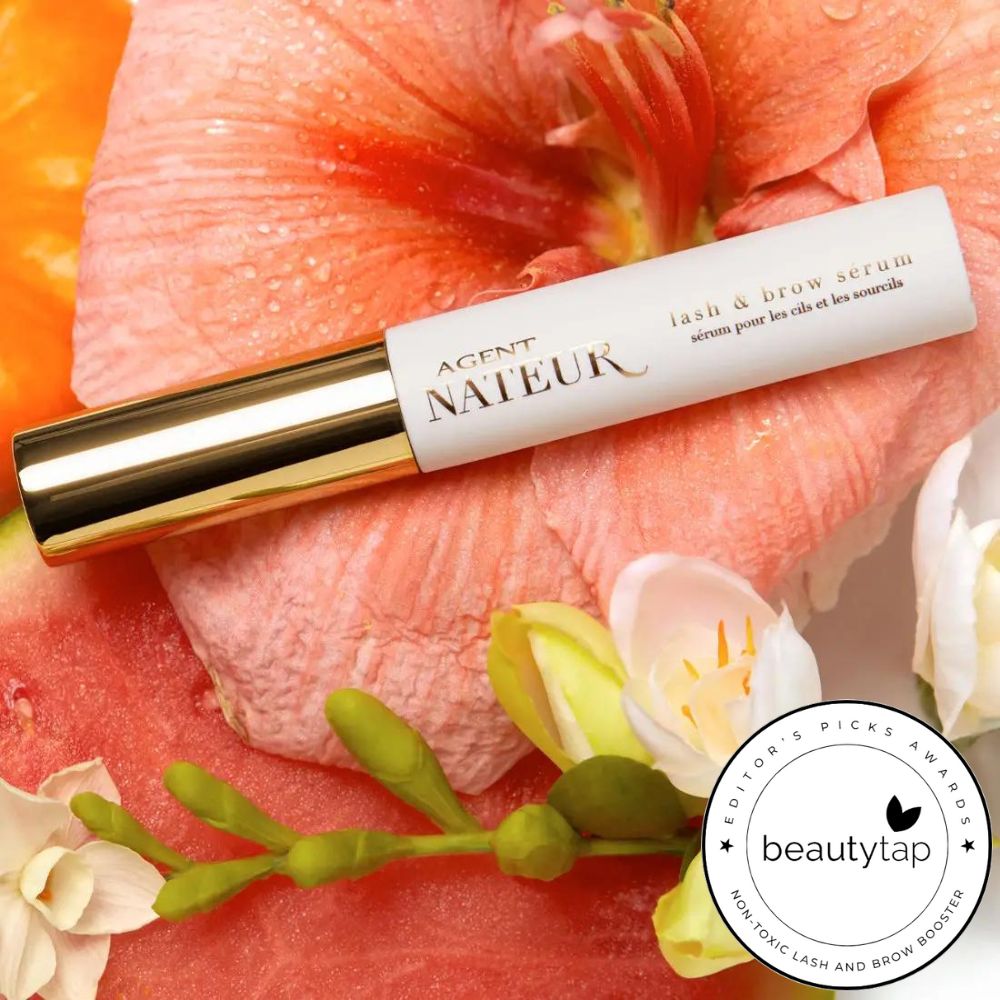 Non-Toxic Lash and Brow Booster – Lash & Brow Serum by Agent Nateur
Lash serums are everywhere yet the clean formulations don't always deliver. That's not the case with this treasure. Formulated with patented and clinically proven ingredients including Follicusan™, a milk-based bioactive that amps lash volume while improving thickness and volume, and Capixyl™, designed to promote growth and strengthen hair, Agent Nateur's powerful, yet non-toxic serum bolsters brows and lashes without prostaglandins, found in many other popular brands. And the easy-to-use, mascara-style spoolie brush makes application a breeze.
Once again, brava to these game-changing products and brands!
Cheers to looking and feeling more vibrant than ever.
---
Author: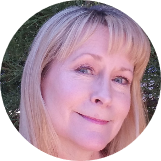 Tracy Teel
Tracy Ann Teel is a full-time freelance writer and the owner of Finesse Writing and Editing LLC. She's a tutorial writer for San Francisco Globe's beauty platform, FierceLeague.com, covering everything from skin and hair care to makeup and nail art. She writes for skincare companies, dermatologists, and cosmetic surgeons, and proudly taught at her MFA alma mater, the University of California Irvine, as a member of their adjunct faculty in English. She's been a textbook reviewer for Prentice Hall, been recognized three consecutive years in the Who's Who Among America's Teachers, and has written professionally for 30+ years. Her poetry chapbook Such Dust was published by Finishing Line Press, and her work has appeared in Alaska Quarterly Review, Rattle, Pearl, Kaleidoscope, and Lake Arrowhead Life.
---
Comments