How Partnering with Beautytap Helped K18 Become a Sephora Category Leader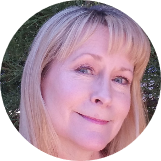 Tracy Teel
Feb 15, 2023
---
---
K18 Biomimetic Hairscience partnered with Beautytap for detailed, honest reviews by a diverse community of verified beauty professionals.
Ask the experts to name the fastest-growing segment of the prestige beauty market, and "hair" will top the list. For a relative newcomer like K18 Biomimetic Hairscience to launch during the COVID-19 pandemic, it was vital to get their bond building product into the hands of vetted industry professionals.
By participating in Beautytap's Review Program, they received substantive, honest reviews that helped them gain a coveted spot as a category leader at Sephora.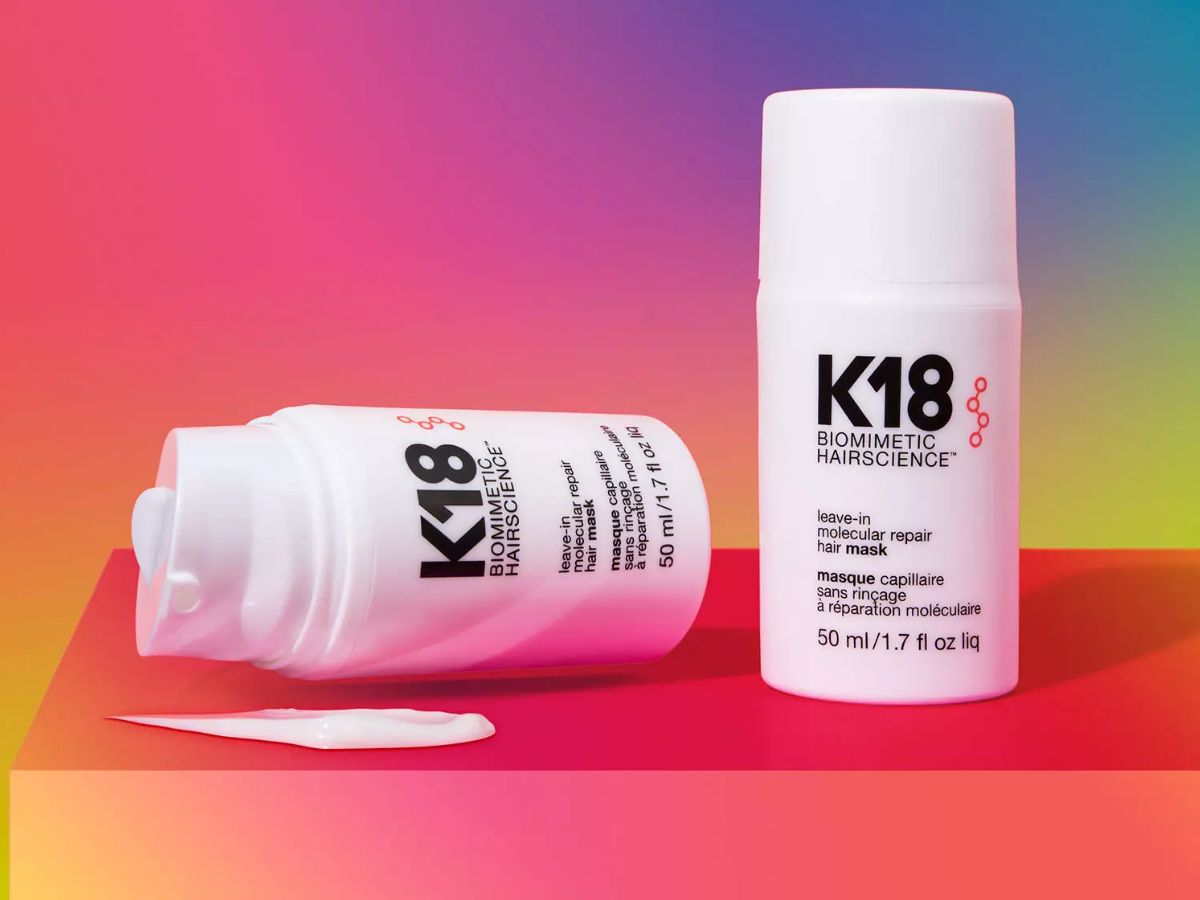 At a Glance
Goal
To provide both an immediate influx of credible reviews for the brand's seeding efforts as well as a steady stream of additional reviews over time to potentially position K18 as a category leader at Sephora.
Solution
Maximize the impact of the detailed, first-person reviews from the Beauty Expert community by staggering multiple standard campaigns over several months, specifically:
Three standard model campaigns for a single SKU: 300+ reviews + live master class + UGC (over four months)
Benefits
By tripling their standard model campaign efforts over a four-month period of time, K18 Biomimetic Hairscience achieved category leader status at Sephora thanks to the elevated Beauty Expert reviews that came online over a steady period of time.
Aim
To exceed 300 reviews over a four-month time period
Product Reviewed Using Standard Model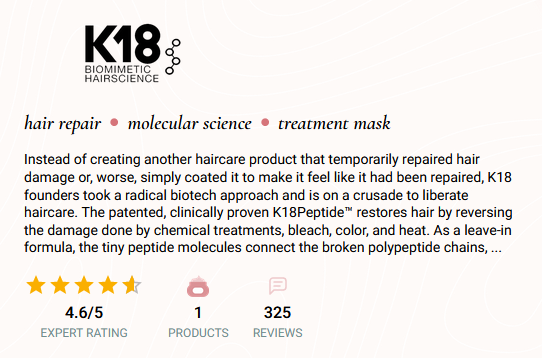 Results
The K18 Leave-in Molecular Repair Hair Mask three-campaign approach exceeded promised expectations of 300+ reviews by 8.3 percent.
Time
Four months for three standard model campaigns 
Snapshot:
4.6 average star rating, 325 reviews, one product reviewed, brand editorial, master class, and newsletter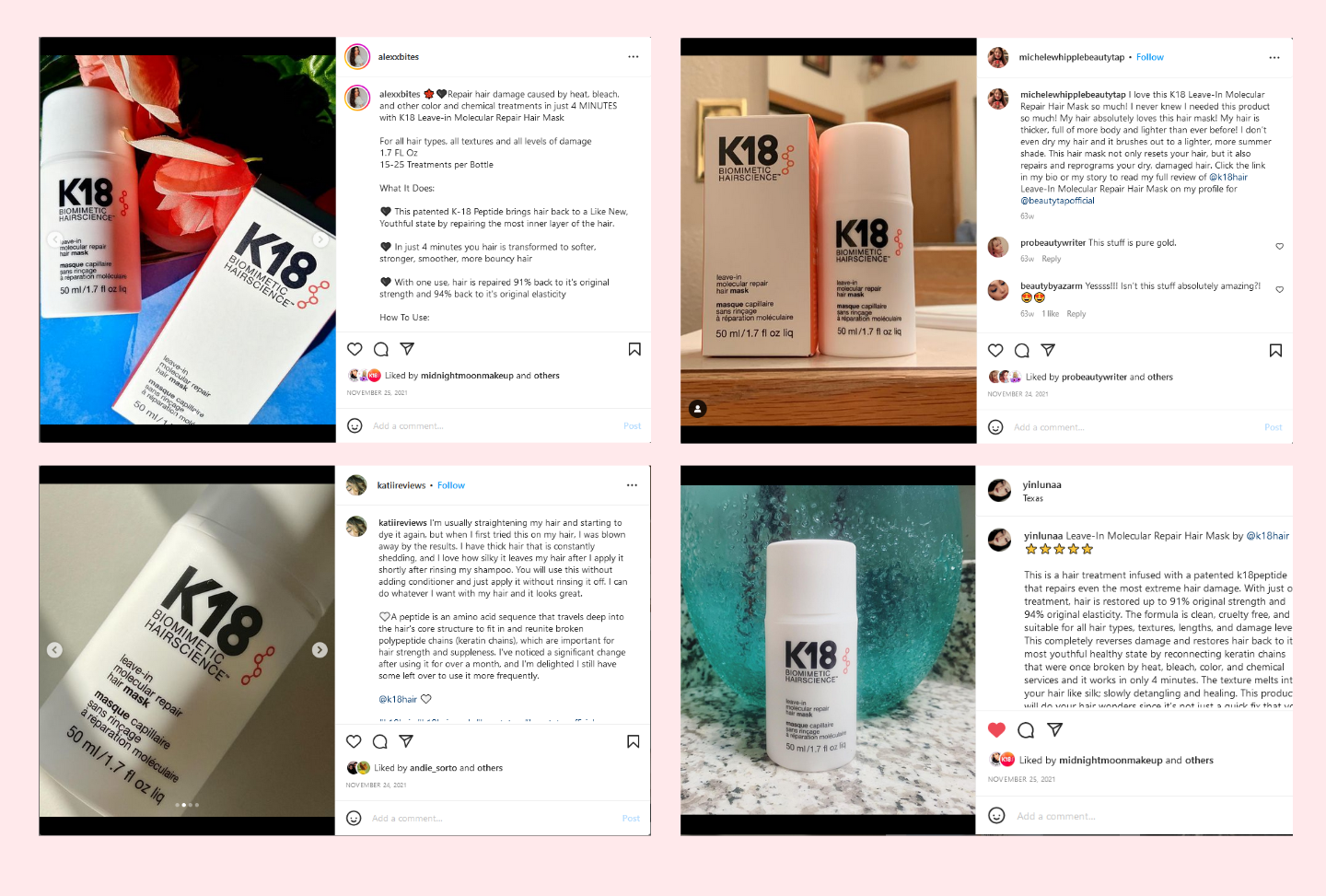 User-Generated Content + Credible Reviews = Conversion
K18's early campaign success was further amplified by two additional campaigns, which were staggered over a period of months to ensure a steady, cumulative flow of reviews.
Not only did the vetted beauty professionals deliver longer reviews than found on most sites, but their user-generated content (UGC) helped introduce K18 to consumers through various social media platforms. K18 now has usable content to supplement their own email, PR, or social media campaigns.
Leveraging Review Volume Over Months Not Weeks
Most campaigns yield reviews during an abbreviated window of time to ensure reviewers follow through with their commitments. The Beauty Experts at Beautytap have 30 days to write an insightful, experiential review, which means reviews are posted over a larger span of time and indicate more in-depth usage revelations.
Since most consumers read reviews up to 50% more often than before the COVID-19 pandemic, K18 sought detailed insights from industry professionals that yielded a minimum of 750 characters instead of the more common 200 character options on most platforms.
The deeper detail trickled in over a four-month period, revealing continuous consumer engagement with the product and increasing Sephora customer confidence.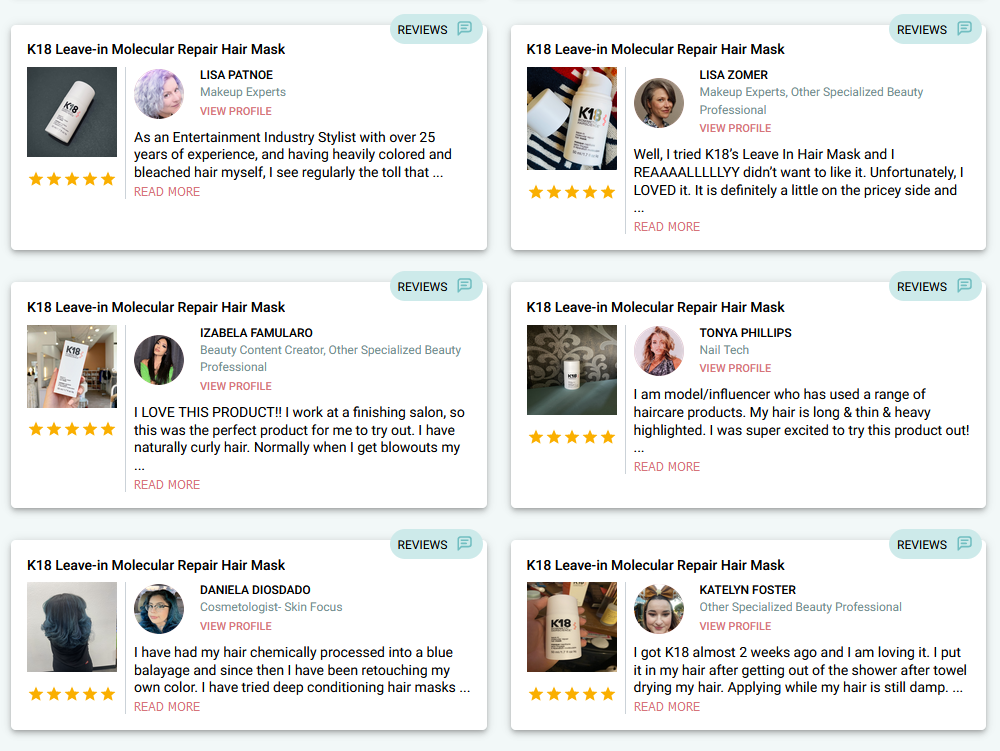 Reputable, Third Party Insights Complement Product Marketing
Advertising, web copy, and packaging descriptions will always have value, but today's consumers want visible proof of a product's efficacy, whether it be a short-form video, static image, or lengthy review post. When a beauty professional says, "I have never found a product that literally mends my hair the way this product does," consumers respond.
Hairstylists mentioned that K18 made their hair "feel stronger and more pliable" and that it also reduced frizz. The combination of these reviewers' credentials and experience increases consumer trust while supporting the overall value and credibility of the brand itself.
Are you looking to harness the power of legitimate reviews written by beauty industry veterans? Click here to learn more about Beautytap's revolutionary expert review program.
---
Author: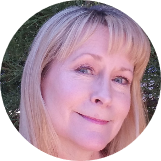 Tracy Teel
Tracy Ann Teel is a full-time freelance writer and the owner of Finesse Writing and Editing LLC. She's a tutorial writer for San Francisco Globe's beauty platform, FierceLeague.com, covering everything from skin and hair care to makeup and nail art. She writes for skincare companies, dermatologists, and cosmetic surgeons, and proudly taught at her MFA alma mater, the University of California Irvine, as a member of their adjunct faculty in English. She's been a textbook reviewer for Prentice Hall, been recognized three consecutive years in the Who's Who Among America's Teachers, and has written professionally for 30+ years. Her poetry chapbook Such Dust was published by Finishing Line Press, and her work has appeared in Alaska Quarterly Review, Rattle, Pearl, Kaleidoscope, and Lake Arrowhead Life.
---
Comments