Beautytap Founder Spotlight: Tiffany Thurston Scott of RÓEN Cosmetics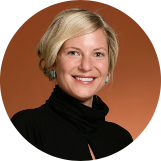 Danica Farley
Mar 15, 2023
---
Healthy and elegant beauty practices are attainable - Tiffany Thurston Scott, Founder and CEO of RÓEN Beauty, makes this magic a possibility.
---
Growing up in Utah with impressive landscapes and outdoor activities, Tiffany Thurston Scott's love for the natural world thrived. After moving to Southern California, her interest in cosmetics blossomed. Inspired by Los Angeles style, a commitment to wellness, and a desire for high-performing makeup without harmful ingredients, Tiffany built RÓEN - a beauty brand with praiseworthy moxie.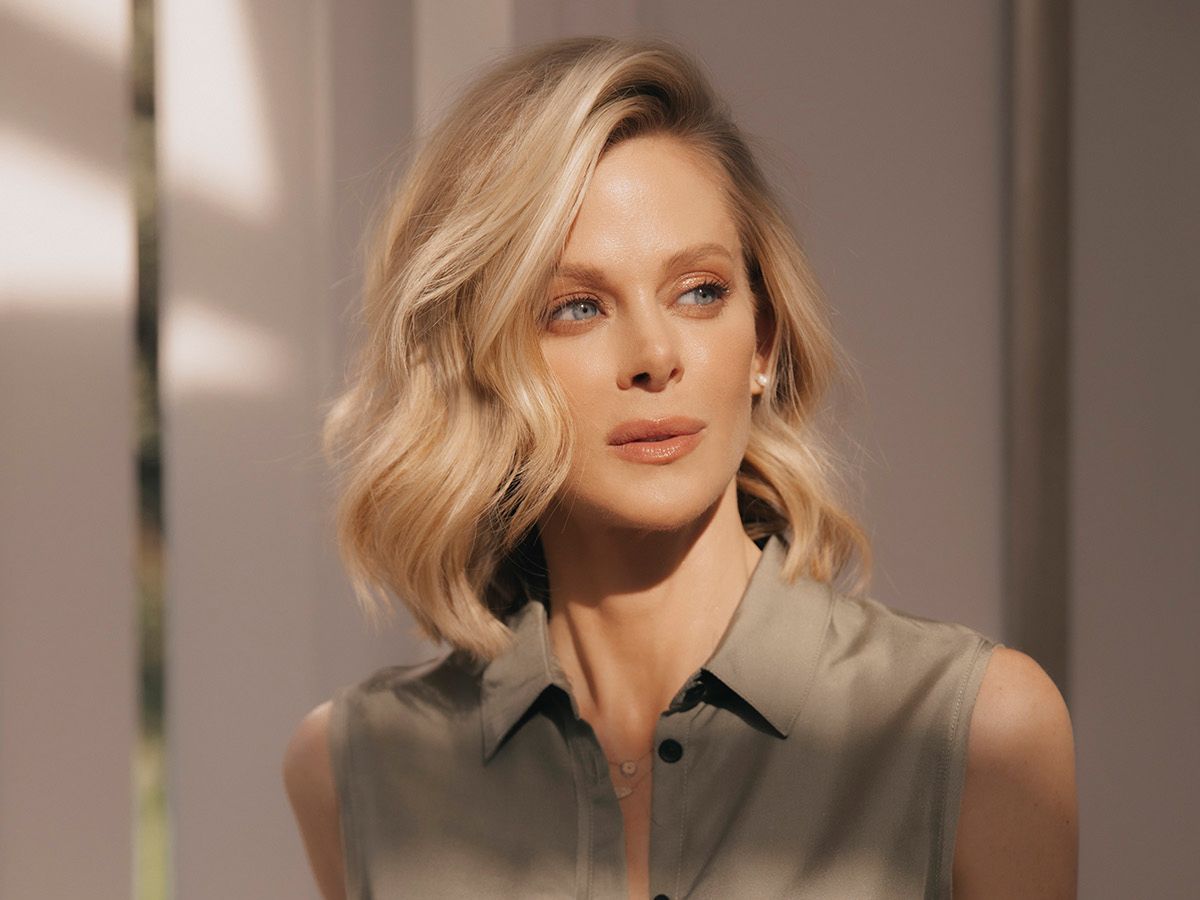 Dedicated to strict beauty standards, RÓEN Beauty is a luxurious clean makeup line that is good for you and our planet. Formulated with nontoxic ingredients, ethically sourced products are vegan, Leaping Bunny approved, and packaged with sustainability in mind.
Go ahead and pamper yourself with RÓEN…because what you put on your body is as meaningful as what you put in your body.
Pretty Powerful Products
A Beautytap award winner, RÓEN Beauty's Cheeky Blush is a lustrous cream. Accent cheekbones with buildable color—optimal for natural and dramatic looks. Four heavenly hues (sunlit coral, pinky dust, natural rose, peach flush) nourish skin with vitamin E, apricot oil, and rosehip oil for a sun-kissed glow.
Add luster to cheeks, brows, lips, and décolleté with RÓGLOW Skin Stick. This beauty balm highlights with a subtle, satin-like radiance (pearlescent or bronze). Hyaluronic acid and broccoli seed oil hydrate, minimize the appearance of wrinkles, and naturally plump targeted areas.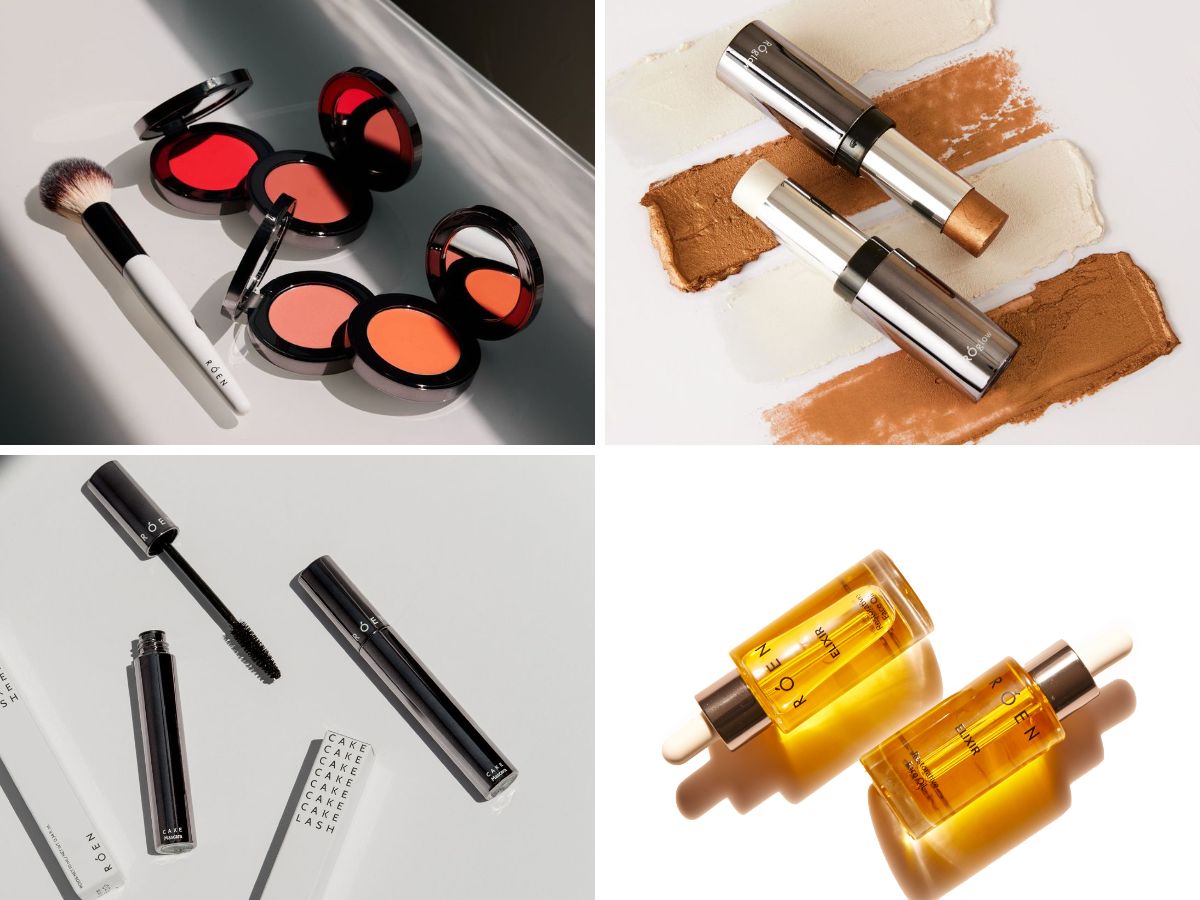 Winner of Glamour Beauty's Best Clean Mascara Award, CAKE mascara is a real treat. A plant-powered formula—made with sunflower, bayberry, carnauba, and olive oil—hydrates, holds onto your eyelashes, and is flawlessly flake-free. Ideal for daytime appeal and evening elegance, the velvety brush lifts, adds volume, and lengthens lashes.
Elixir Restorative Face Oil renews skin with a resplendent glow. Lightweight, anti-aging, and mega hydrating, this plant-based face oil boosts collagen production, diminishes blemishes, and reduces the appearance of fine lines. A lavish blend of botanicals nourishes, repairs, improves texture and tone, cleanses, and calms acne, inflammation, and irritation.
Quintessential Awareness
Tiffany sits down with Beautytap to share her personal insights about RÓEN Beauty in our Founder Spotlight…
B: When did you realize it was your destiny to launch a beauty brand?
TTS: It was a long journey. I studied nutrition and was obsessed about what I put in my body but not necessarily on my body. A dermatologist enlightened me that 70% of what you put on your skin is absorbed into your body… and I started paying attention to all the toxic chemicals in makeup and their harmful effects.
I discovered there weren't any luxe, truly nontoxic makeup brands on the market. So I nerded out with chemists to craft high-performing products, and in 2019 launched RÓEN.
B: How does your passion for a healthy lifestyle inspire RÓEN Beauty?
TTS: RÓEN started from a perspective of wellness first. I am passionate about learning and spent years researching makeup ingredients. I knew I wanted to elevate clean beauty options with an ultra glamorous line. RÓEN guarantees only the highest quality, natural, nourishing formulas for skincare; and we stay away from harmful, cancer causing, endocrine disrupting chemicals.
B: What are your must-have natural ingredients for skincare with luminous results?
TTS: My favorite ingredients in Elixir Restorative Face Oil hit all the right notes. Jojoba oil is amazing for hydration and actually controls oil (it does not allow acne to grow); rosehip oil has powerhouse antioxidants, is rich in omegas, promotes cell turnover, and reduces fine lines and hyperpigmentation; squalene strengthens your skin's barrier and improves texture. This elixir is lightweight and melts into your skin.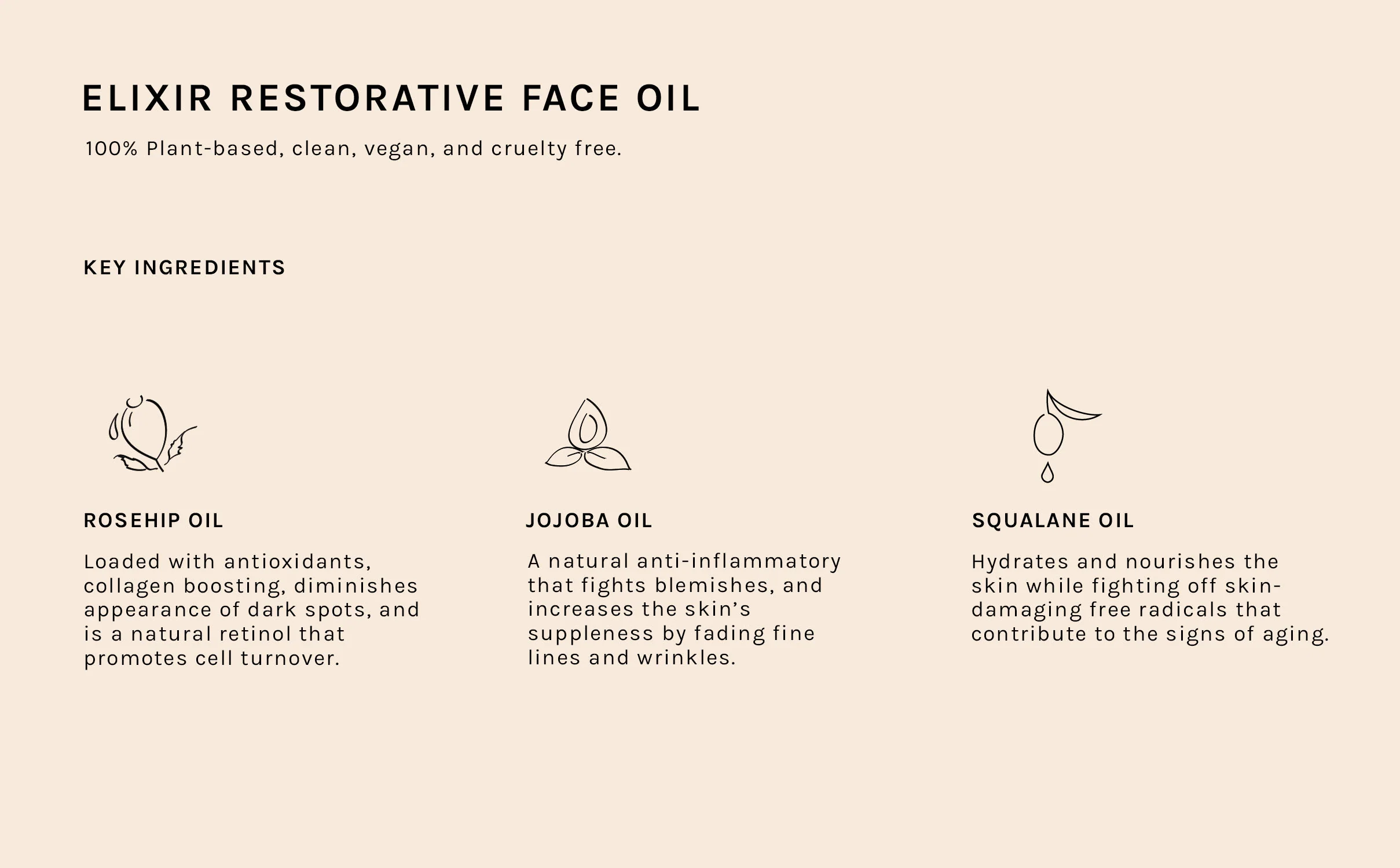 B: How would you like people to feel when they use your products?
TTS: I want people to feel like the best version of themselves—empowered to achieve the look they want when they use RÓEN. My motto is easy and effortless; makeup should be a simple process with radiant results. I would also like people to know they can feel good about using our ethically sourced, non-toxic products.
B: What beauty and self-care rituals do you practice for optimal wellness?
TTS: I am an outdoors girl—hiking, skiing, biking, getting outside as much as possible is good for my soul and mental health. Deep breathing and meditation keep me balanced. I also enjoy cardio and yoga and keep a routine as much as possible…which is not always easy. I drink a lot of lemon water for alkaline and a natural glow. If you are in tune with your body, you know what you need. Find time to put yourself first.
B: Do you currently have any best-loved RÓEN Beauty products?
TTS: I go through phases with favorites. Right now I am loving Elixir Tinted Lip Oil Balm. Winter is dry and moisturizing is essential. This balm has nourishing ingredients—argan oil, hyaluronic acid, antioxidants. It is the best of both worlds…a treatment for your lips and a beautiful wash of color.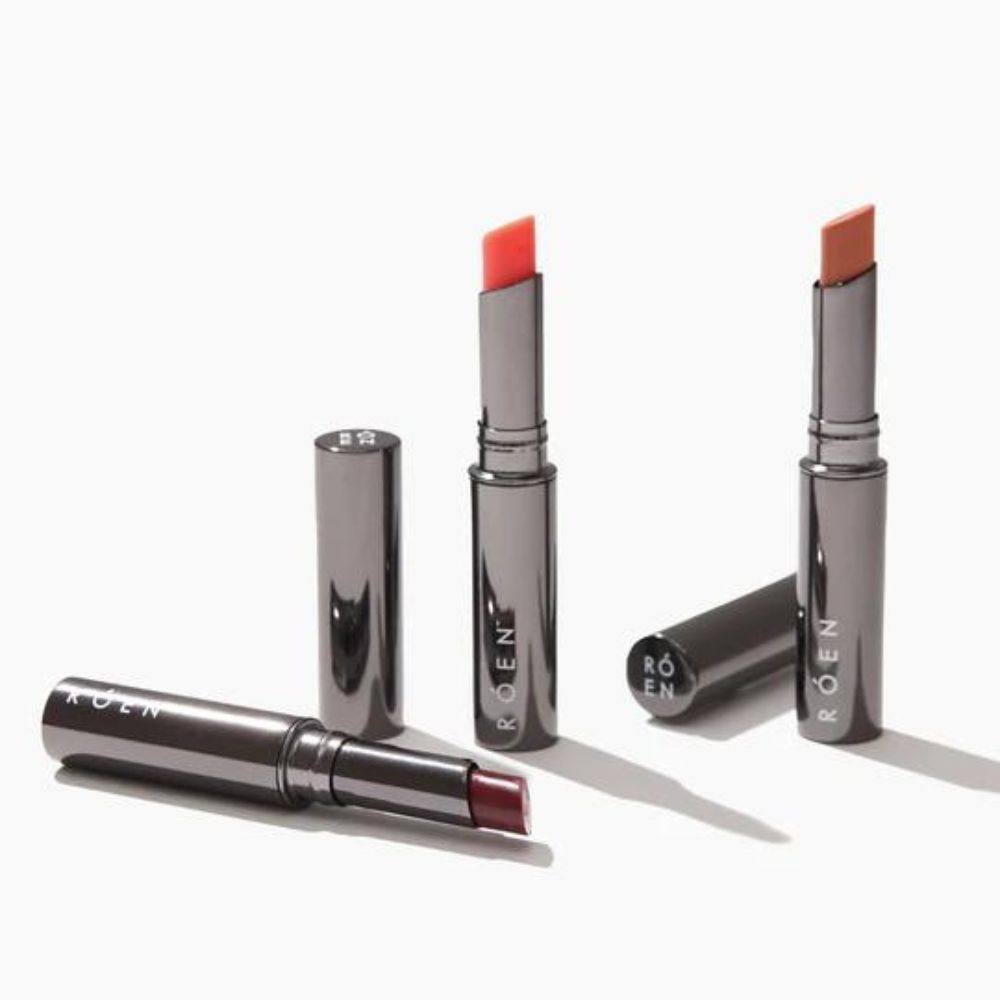 B: What are your pro tips for radiant skin and flawless makeup?
TTS: The basics: proper hydration, nourishing your skin, getting adequate sleep, eating healthy foods, and using a superlative skincare product like Elixir Restorative Face Oil. Use it as a highly effective all-in-one moisturizer for extra glowing skin. I let the oil set for three minutes prior to applying my makeup.
B: Why are you devoted to clean beauty, sustainability, and social responsibility?
TTS: I grew up in the Rocky Mountains with a natural appreciation and love for our environment. Sustainability and awareness are inherent in everything I do. RÓEN is part of a global initiative that ensures ethically sourced ingredients and environmentally friendly practices.
We ban 2600 toxic ingredients from our products (the European Union bans 1300 and the FDA bans only 12… mind-blowing). We partner with world-class labs and are on the leading edge of the clean beauty movement.
B: Do you have a favorite quote that motivates your philosophy?
TTS: Martin Luther King Jr. said, "Faith is taking the first step even when you can't see the whole staircase." I knew I could ease into things, take the first step, and create a beauty brand because I believed in myself.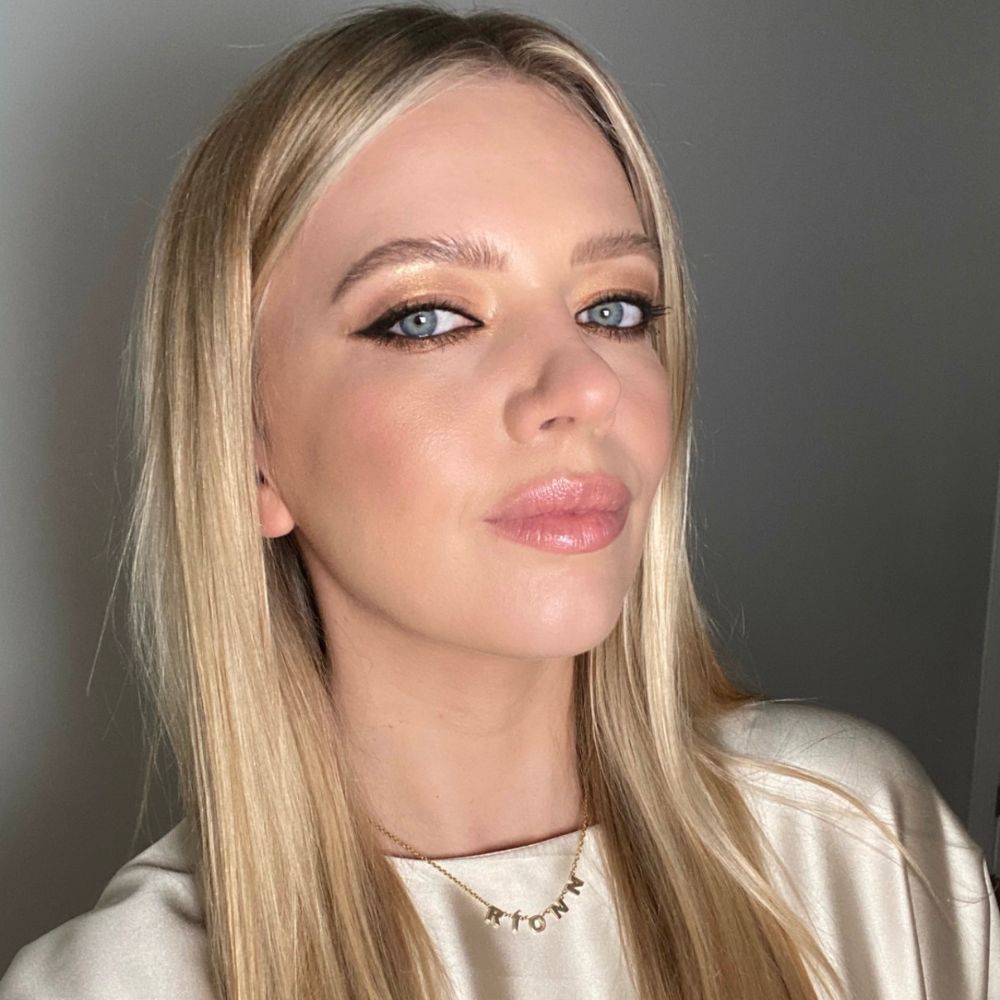 B: Who are notable fans of your brand?
TTS: Hailey Bieber recently posted an organic video loving RÓEN with Mood 4 Ever Eyeshadow Palette as her glowy date-night look.
Vanessa Hudgens uses Kiss My Liquid Lip Balm.
Nina Dobrev vows for vowBROW Pencil.
Brenda Song has a bevy of RÓEN favorites.
And, RÓEN Beauty's Creative Director (and global celebrity make-up artist) Kate Synnott has applied our products on Eiza González and Nicole Kidman for the red carpet.
B: What have been the greatest challenges and joys of launching RÓEN Beauty and any words of wisdom for those who dream of doing the same? 
TTS: RÓEN launched less than a year before Covid—navigating changes in the beauty space during this time was challenging. Fortunately, people started to focus more on health in general and clean, nontoxic makeup…this helped keep us going. It was stressful, but we made it through.
My advice to anyone who dreams of starting a business: believe in yourself and stay positive. You may want to throw in the towel at times, but you truly can grow, learn, and pivot towards success.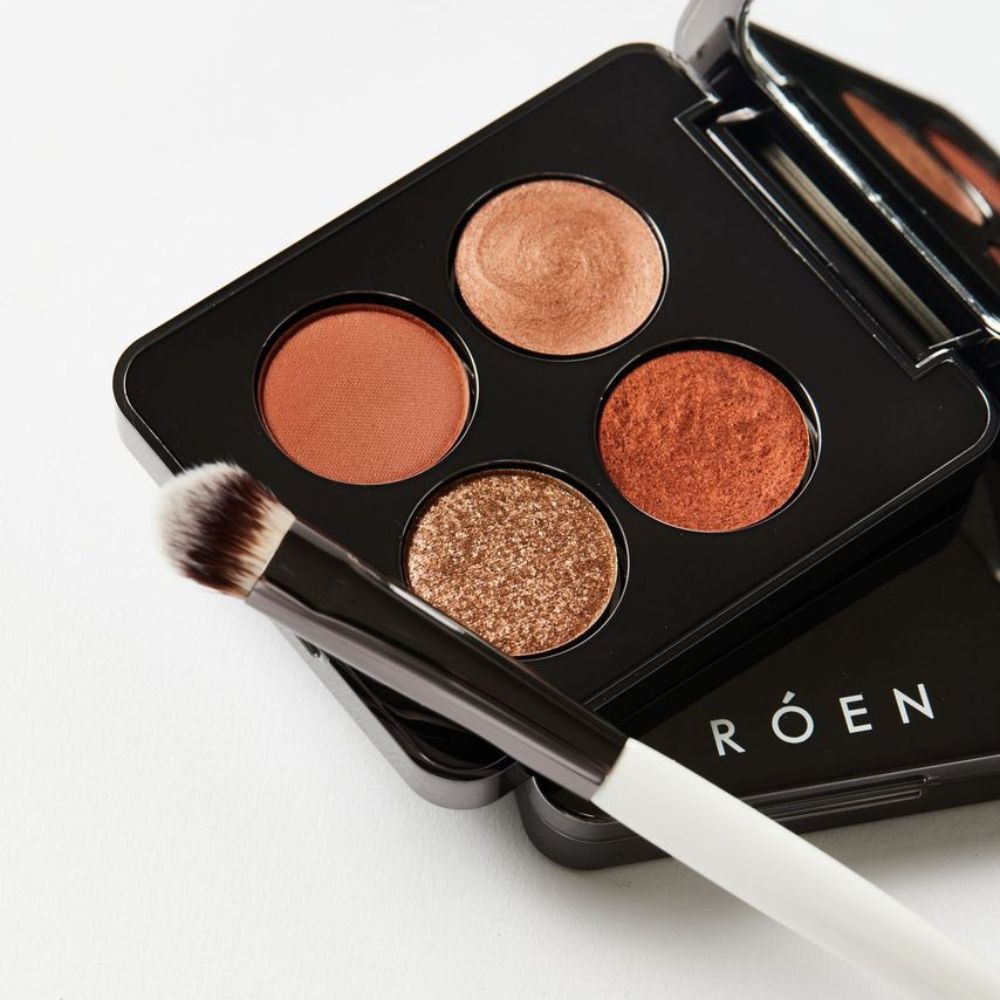 B: What is your future vision for RÓEN Beauty?
TTS: We will follow our mission to create innovative, high-performing, nontoxic products, stay true to who we are, and expand the brand authentically. My philosophy is taking out harmful ingredients and adding in healthy, nourishing ingredients—this is where my passion lies. We will never cut corners. I am proud of what RÓEN has achieved and the awards we have received.
B: How did you select your brand's name?
TTS: The name RÓEN came from me loving the letter O and the word ONE, both of which felt strong, unifying, and all inclusive. So, I began anagramming the word ONE and finally came up with RÓEN. I then added the accent over the O because I felt it had a strong, sexy vibe.
B: Is there anything else you would like readers to know?
TTS: RÓEN recently launched on Credo—the gurus of clean beauty—I am excited we are doing well on this platform. And, we are thrilled to be featured on goop; I am a huge follower of Gwyneth Paltrow and her philosophy.
Our 75° Warm Eyeshadow Palette was highlighted in goop's Holiday Gift Guide. Navigating all the peaks and valleys to reach these accomplishments is so worth it and super validating.
Thank you, Tiffany. We are the grateful and beautified beneficiaries of your trailblazing endeavors.
---
Author: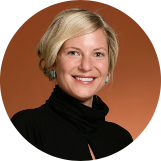 Danica Farley
Danica is a writer, editor, optimist, and content creator. She pens about experiences that inspire a life well-lived—beauty, travel, wellness, nature, art, positive vibes. Currently based in Southern California, her work has been published in COAST, Get Out There, and Utah Style and Design magazines, Orange County Register, KÜHL, and more. "Beauty begins the moment you decide to be yourself." - Coco Chanel
---
Comments