The Best Sweat-Proof Makeup Products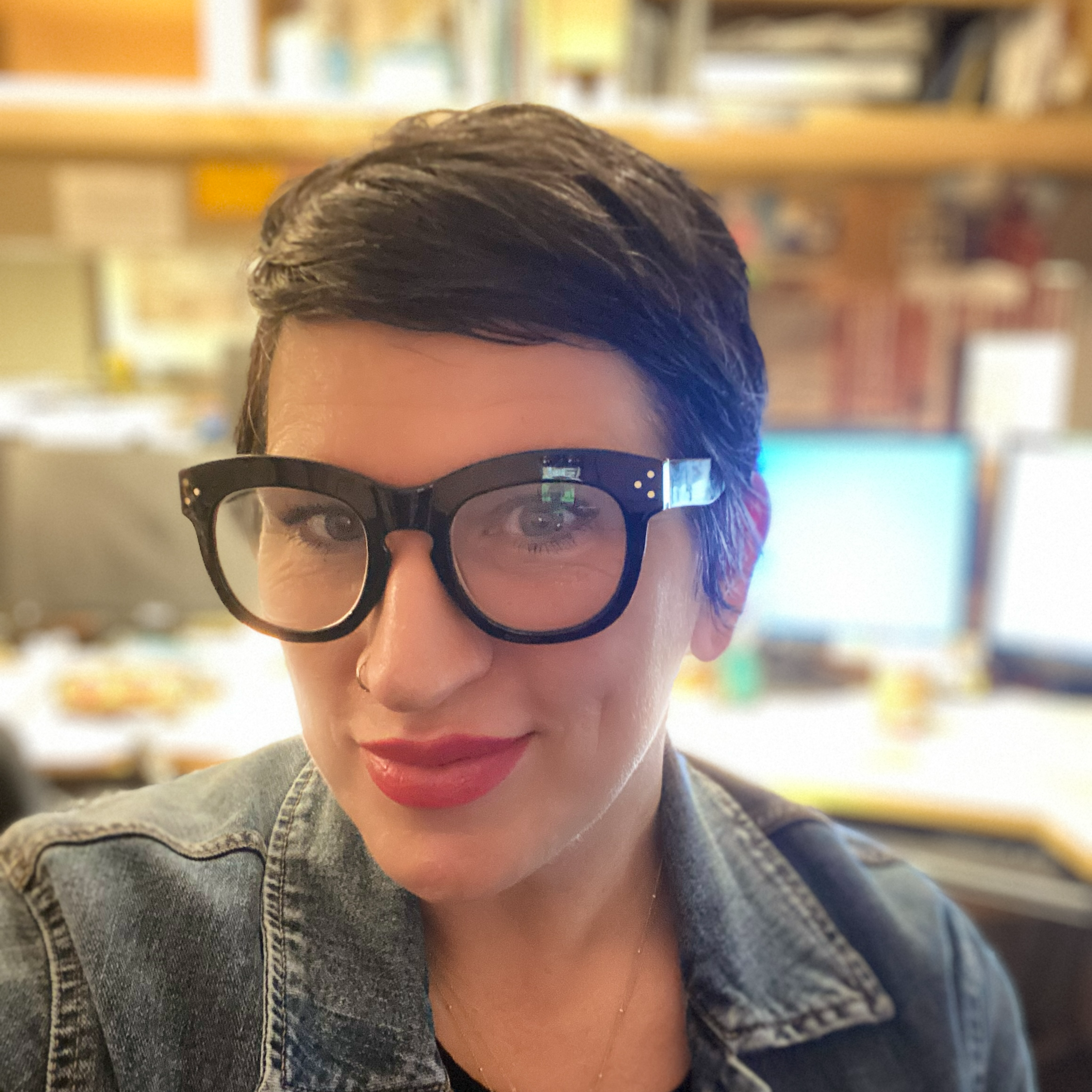 Randi Steele
Sep 08, 2023
---
Does the thought of wearing a full face of makeup have you melting? Read on to discover the brilliant products that will help secure any look.
---
Let's be honest, one of the best things about the sunshine solstice is, was, and will always be the quintessential summer vacation. Sometimes I think the planning and anticipation was actually more fun, selecting the location, planning the activities for each day, and just daydreaming about the good times ahead. For me, from the time I was a preteen, most of the excitement was around my outfit (or multiple outfits) for the days of the trip.
Now keep in mind, I spent my pre-teen and teen years firmly nestled in the bosom of the 1980's, so you KNOW those outfits consisted of Camp Beverly Hills short sets, Esprit logo tees and denim skirts, and oversized Generra sweatshirts layered over jorts (see, they were cool back then too). But as a young person, I didn't change up my makeup routine much to accommodate the hot weather of locale the family trekked to; the general expectation was that by the end of the day, whether because of pounding surfing or scorching temperatures, my makeup would be like the current state of my Barbie Dreamhouse candle - MELTED.
Fast forward to a recent trip; Bae and I took a four-day vacay to celebrate the 50th anniversary of Hip Hop in the place it all began-New York City (specifically, the Boogie Down Bronx). The weekend consisted of a hip-hop bus tour of Brooklyn (big thanks to Hush Tours and specifically, Johnny Famous), an 8 hour concert featuring some of my most favorite icons in the rap game (personal favorites were Slick Rick, EPMD, and of course, West Coast faves Ice Cube and Snoop Dogg), a block party in the Bronx where I got to meet rap legend Grandmaster Caz, and, finally, the perfect Sunday afternoon in a Brooklyn park, complete with picnic lunch and cocktails, DJ (shout out to Johnny Famous again, the renaissance man who does EVERYTHING) and dancing with new friends, celebrating the culmination of a completely perfect New York City weekend.
Through all these events, the New York humidity, steamy subway trips and random thunderstorms, MY MAKEUP WAS PICTURE PERFECT. Here are the gems that I used that kept me looking flawless all throughout the five boroughs.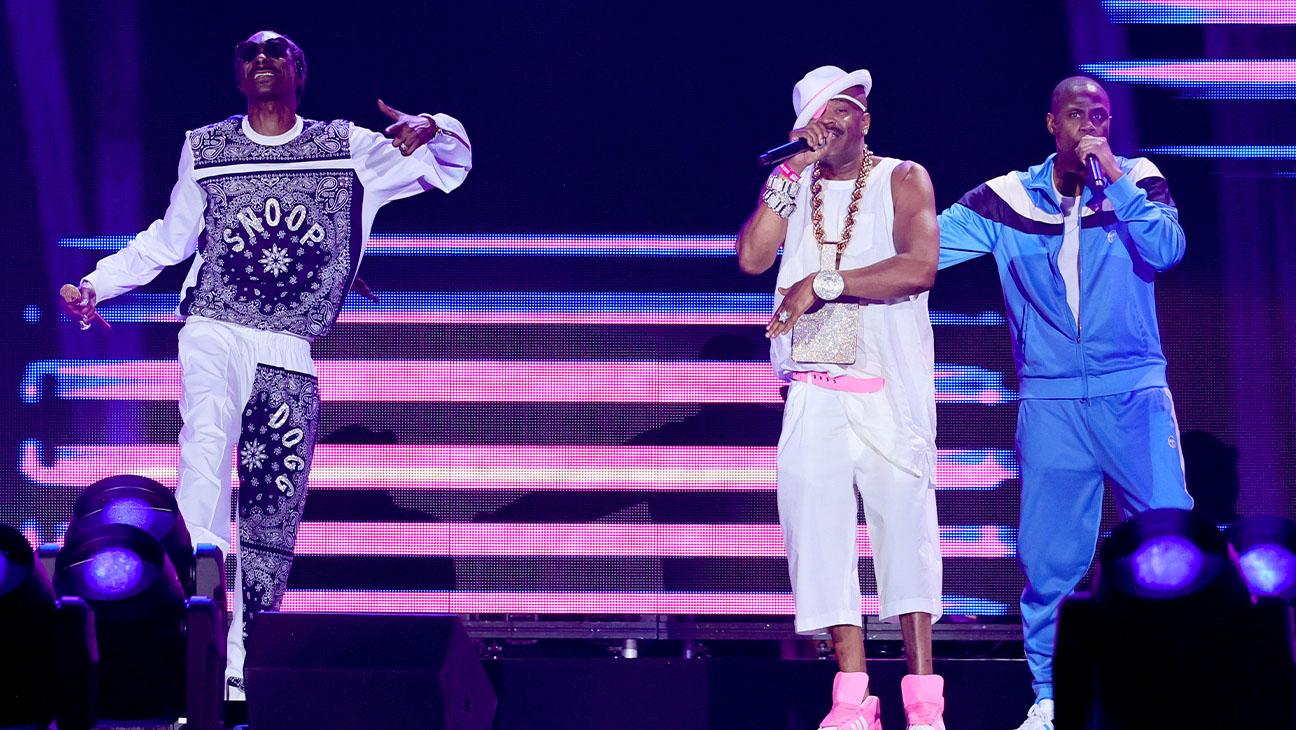 Laura Geller Spackle Waterproof Eye + Prime Concealer
Laura Geller is one of the tried-and-true professionals in the makeup industry, with decades of experience making millions of faces look gorgeous. Fully embracing the ideology of "let's get old together and look great doing it," Laura has incorporated many beautiful over-40 faces in her marketing and has made their skin care concerns a focus in her products; a handful of her products have achieved cult status, including this gem, Laura Geller Spackle Waterproof Eye + Prime Concealer. OH. MY. GAAAAAAAH. This stuff is out of this world!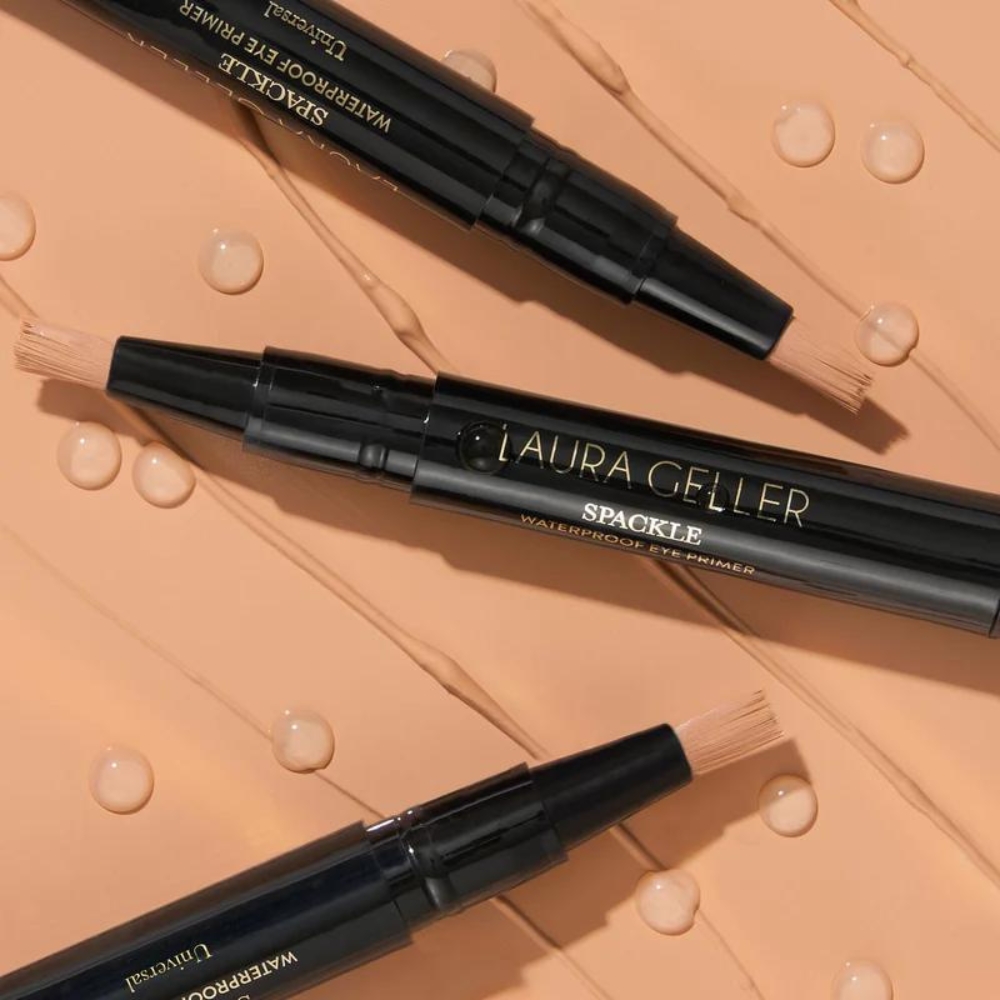 Easy to apply with a twist up applicator and a soft brush for even distribution, I used this concealer on my eyelids as a primer for shadow and liner, but it also works beautifully as an undereye concealer. This primer and concealer kept all my shadow looks clean, while enhancing color and really extending the wear; and even though New York is the city that never sleeps (hence, I did not either, thanks to dance parties that ended at 4am), this concealer never let the lack of shut eye show on my face. The undereye coverage was immaculate and kept me looking fresh as a daisy.
Laura Geller Matte Maker Translucent Setting Powder
Ms. Laura also scored a massive hit with her Matte Maker Setting Powder; and that says a LOT coming from someone who literally NEVER uses powder. This girl prefers a dewy look nine times out of ten, and when I do go for a matte look, it absolutely can't be cakey. This setting powder is so amazingly light and silky, and virtually undetectable, cutting all shine and leaving the most gorgeous finish, not dimming any of the gorgeous color from blush, bronzer or otherwise underneath. Add to it the sleek and portable compact mirror, and you know this beauty made it into my bag every day, from midtown to Harlem.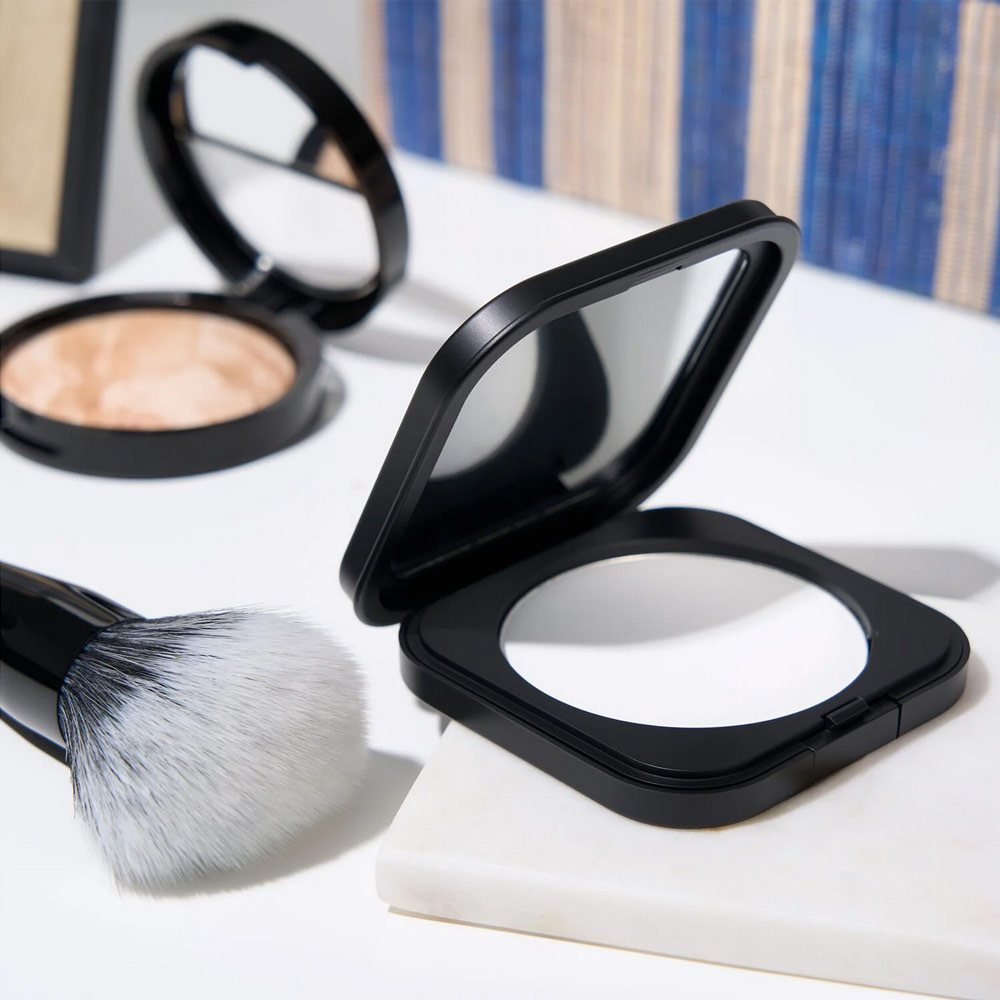 CLE Hydro Blot Loose Powder
Now, if you know me from my past Beautytap articles, you know I have a firm allegiance to brands that I love, brands like Laura Geller, for example. But one must try some of the newer kids on the block, because you can never have too many favorites, am I right? So, I was more than happy to test drive the minimalist beauty of CLE (check out their range of glowy, gorgeous vegan products that draw on K-Beauty basics right here), specifically their Hydro Blot Loose Powder when I was traversing the city last weekend.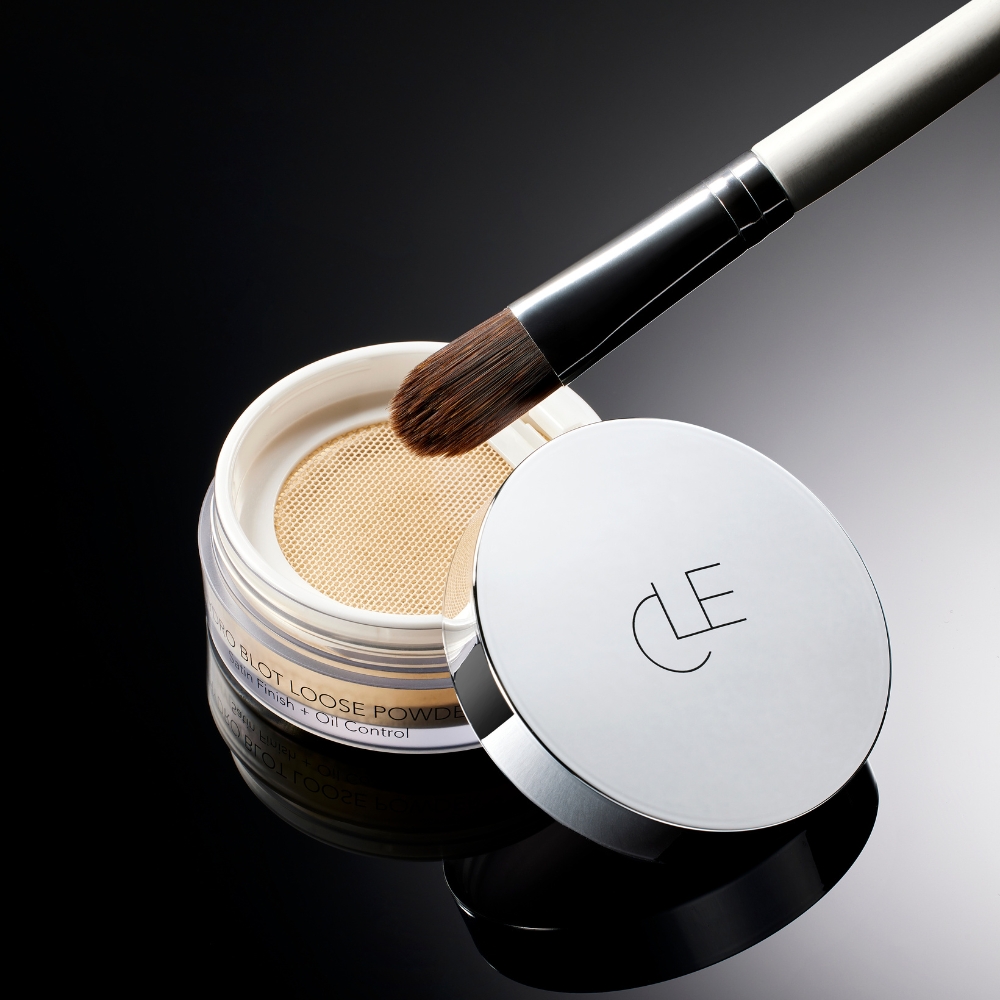 What this stuff lacks in portability (the likelihood of things like this loose powder exploding in my purse is incredibly high, with that percentage ramping up if housed in a purse specifically for holiday), it makes up for in ability and adaptability. Chock full of encapsulated hyaluronic acid (if you have read ANY of my articles, you know I am absolutely smitten with HA), this powder immediately chills the skin when it graces your face, and effortlessly transforms from solid to liquid, supplementing your skin with hydration while creating a non-drying matte finish; it's giving "glowing without greasiness."
I used this loose powder when we headed back to the hotel to primp for evening activities, and, like Laura Geller's Matte Maker Setting Powder, CLE Hydro Blot Loose Powder took nothing away from my existing look, simply cutting the shine with complete translucence; chalk this non-chalky power powder up as an east coast (who am I kidding – more like INTERNATIONAL) winner!
PUR Lit Mist Makeup Setting Spray
I don't know about you, but I love little bits of magic interjected into our average everyday lives; some wee doses of enchantment that made my vacation special were chopped deli sandwiches (my current culinary obsession), surprise guest Lauryn Hill performing with Nas at the concert, and finally, PUR's Lit Mist Makeup Setting Spray. My friends, this stuff is the GOAT. A massive gamechanger. It's like the Slick Rick of the makeup preservation world. Are you looking to set your look, stay refreshed and hydrated and get a bit of a glow?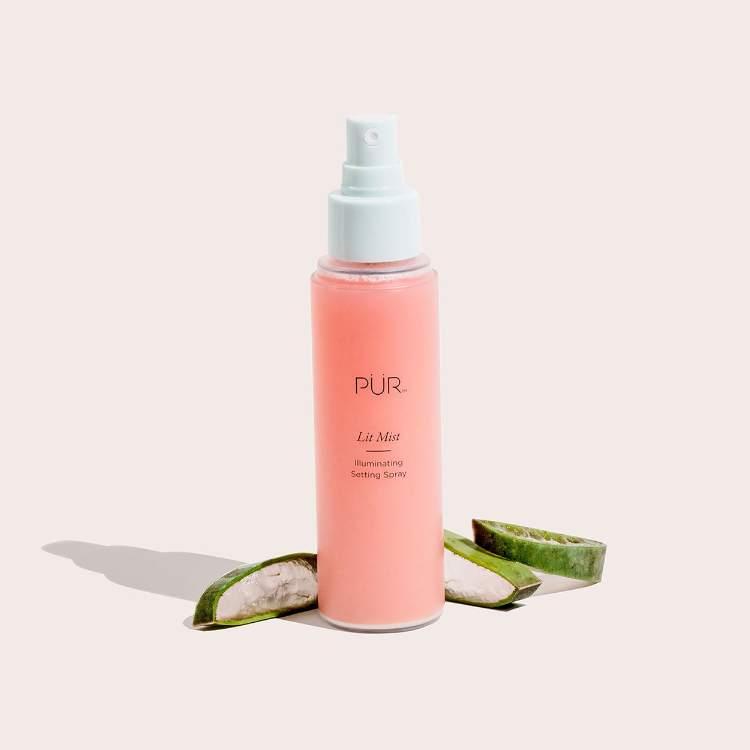 Well ….LA-DI-DA-DI-PUR came to party!
Infused with ginseng, Vitamin B and green tea, this dreamy solution revitalizes and perks up the look of your skin, giving it a youthful glow. The spray also utilizes safflower oil to hold tight to moisture, giving skin bounce and vitality. Finally, a subtle sheen gives skin a luminous shimmer which is not overpowering, and complements the makeup look while simultaneously locking it down. I'm not playing; after an 8 HOUR CONCERT (you heard that right, you can catch 7.5 of those hours right here), my makeup still looked great-and that is with copious amounts of singing, sweating and booty shaking.
So, if you are looking for some solid performers in the sweat proof makeup game, then definitely add these OG favorites to your roster; you will be solidly pleased with the results… no diggity, no doubt.
---
Author: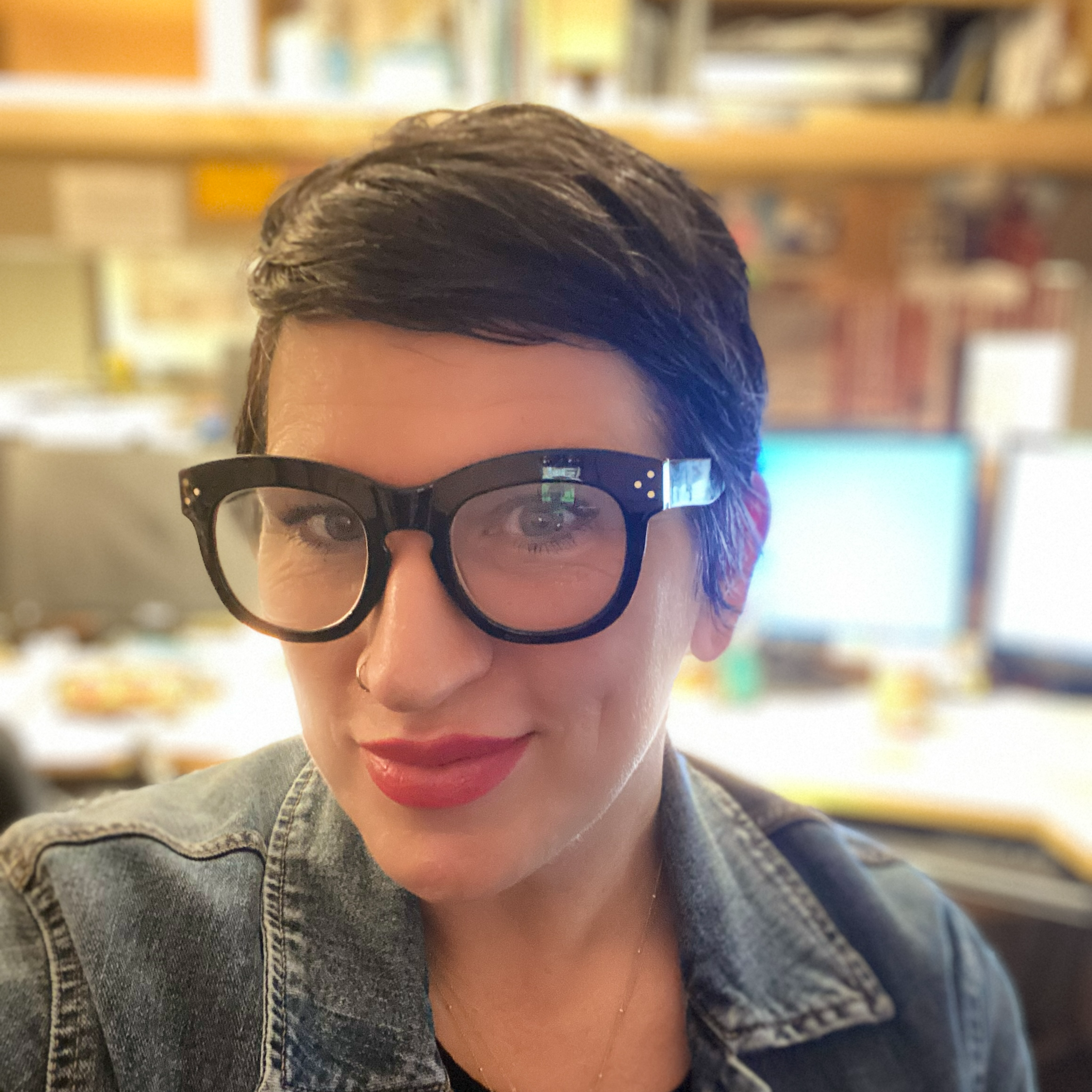 Randi Steele
Randi Steele is a freelance writer with a Bachelor's degree in Fashion Merchandising from Oregon State University and a Master's degree from University of Southern California in Communication Management and Journalism. When she isn't writing for BeautyTap, she is developing content for her curated website, blog and accompanying podcast, The Style Adjacent, launching in June 2023. Randi also loves the aesthetic nature of writing and lettering, and her modern calligraphy can be found on Instagram at @freshruth. She loves vintage pocketbooks, Nipsey Hussle, a classic red matte lip, college football, and getting tattooed; not necessarily in that order.
---
Comments