All the Korean Celebs Are Wearing Matte Lips This Fall — Why You'll Want to, Too
Jun Ji Hyun did it for YSL. Park Shin Hye for Mamonde. And when Song Hye Kyo wore the Laneige lip bar in the hit Korean drama Descendants of the Sun, it sold out in just four days. Clearly, Korean celebrities have immense power when it comes to marketing beauty products. And if what they're wearing this fall is any indication, then you better get those matte lips primed and ready to kill.
---
If the Korean entertainment scene is any indication, matte lips are officially having a moment. And we're not talking the lightly stained gradient lips of years past. No, this is a full-on, unadulterated, highly pigmented lip in a glamorous, velvety, shine-free finish.
And just in time for fall, too. With the leaves starting to change and the famed pumpkin spice latte now back on offer, it's time for a refreshing change in our makeup look as well. We've got what you need to look as luscious as HyunA or as put-together as Krystal. Matte is back, baby, and we are living for it.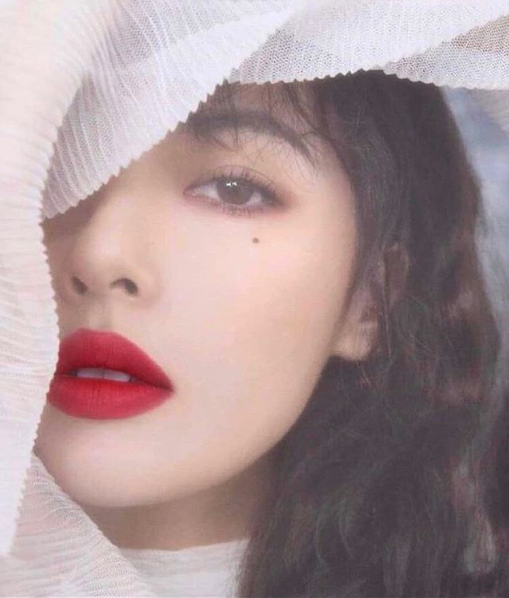 Nothing says "I've got my life together" than a bold, velvety lip that stays put and keeps your lips feeling like the star of the show. Korean matte lipsticks are usually non-drying (remember how big a deal moisturizing is in Korean beauty) and are warm-toned for Asian skin. However, with K-beauty taking the world by storm, you're bound to find the right color for your skin tone.
When picking out your new matte lippie, keep in mind these three criteria: pigmentation, staying power, and moisturizing ability. You want your gorgeous shine-free lip to be really pigmented, to last, and to have a smooth, comfortable texture (no flakes, please!).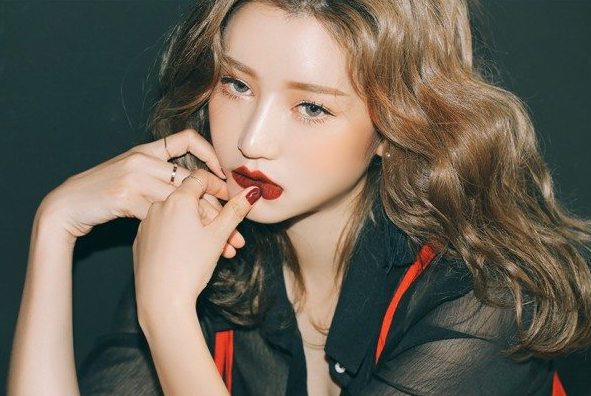 The beauty of matte lips is that it works well for both day and night, and it's much less sticky or bound to run or smear compared to traditional lipsticks. Having longer staying power comes with a cost, though — you need to maintain a moisturized base and avoid that dreaded chalky look.
First things first
We love to prep our lips with a primer, and Tony Moly's Face Mix Primer Lip Concealer does a fine job of creating a clean, neutral tone to work from. With ingredients like sacred lotus flower water, beeswax, and collagen, you're bound to have the plumpest, softest lips ready for a dash of color.
If you're feeling a little more luxurious, give Laneige's Lip Primer a go. It's a little pricier, but it fills in fine lip lines, makes your lip color appear more vibrant, and helps it stay on longer. Bonus points for including shea butter, which will soothe all of your moisturizing blues.
Pro tip: You've maybe neglected keeping your lips as soft and smooth as usual (we know how life gets in the way), so maybe it's time for Skinfood's Avocado and Sugar Lip Scrub. It's shaped like a real avocado, and we can't get over how adorable it is. Cuteness aside, this scrub will leave you with the smoothest lips on the block, ready to apply your next layer of magic.
 

View this post on Instagram

 
Who's wearing what
Now that matte lips are back, it's time to see what some of our favorite Korean celebs are rocking. Not too long ago, sweetheart girl group Red Velvet launched a collaboration with Etude House for their Matte Chic Lip Lacquer, and K-pop fans are totally into it. Here's a peek of just how bold the colors are:
Famous for all things girly, Etude House really went to town with their new collab. If you loved their Dear Darling Water Gel Tint, you're going to adore their Matte Chic Lip Lacquers. The colors are named after the band's members (obvi), and shades like Wendy Brown (warm brick red with a hint of pink) and Irene Red (can't go wrong with true red) are stealing hearts. All in all, there are 12 shades to choose from, but five of them are in collaboration with the girl group.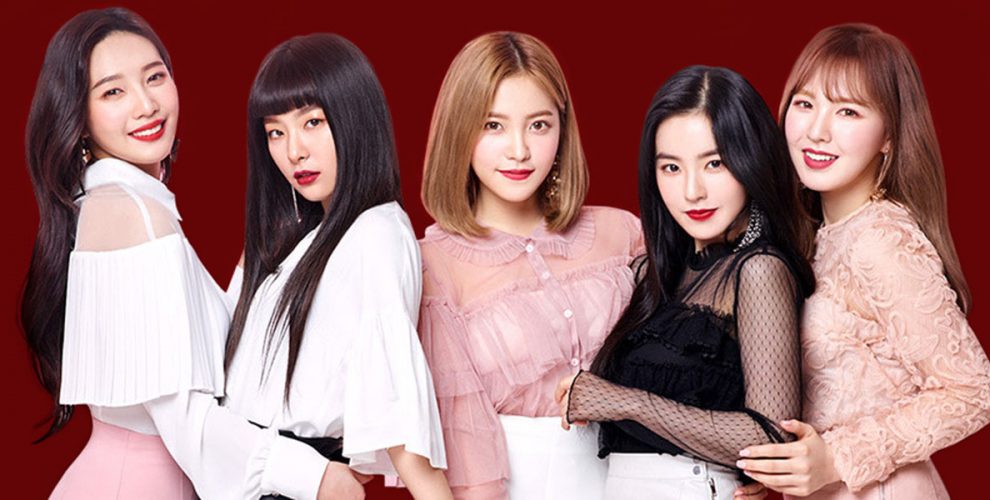 Friends have raved about how these lip lacquers don't budge for nearly 24 hours, and their claims are proof of what the liquid lipstick trifecta is boasting: transfer-proof, waterproof, and kiss-proof. What more could a girl want?
Our favorite shade for fall is undoubtedly Seulgi Burgundy — it's sexy and sultry and totally on point for pumpkin picking or other seasonal activities. We also love the Joy Grapefruit shade, named after Red Velvet member Joy, who just starred in her hit K-drama Tempted. For something brighter, try the fun fuchsia Yeri Pink.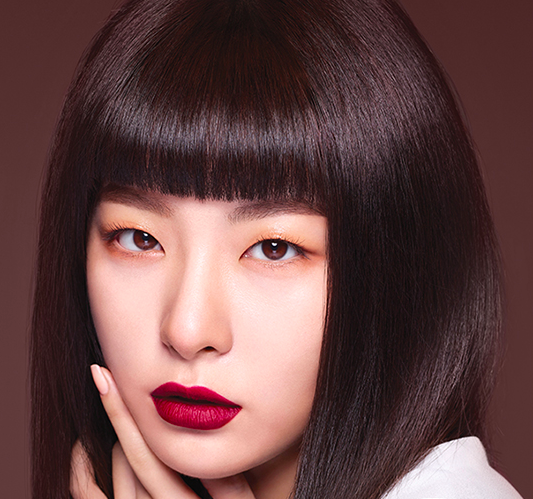 If you're feeling extra, then Pony Effect has a number of matte options for you. Try out the Stay Fit Matte Lip for an ultra-pigmented look. Switch from day to night with Pony's Metallic Matte Lip, which gives you that matte effect while still appealing to your inner glow lover. Both come as a liquid lipstick and are unconventional in terms of color choice, especially by Korean lipstick standards. There's the shade Gold Digger, an iconic '90s metallic dirty gold that'll set you apart from the crowd, or Fantastic, which is vampy and dark and just glorious. Pony's lipstick names are pretty on point, and OnFleek, with its grey-tone brown shade will certainly cause a stir.
(Watch Beautytap community member Kennie J.D. rock all the Metallic Matte Lip shades here.)
Ever heard of the Park Shin Hye Effect? Although not based on any science, it's pretty much common knowledge that whatever lipstick or tint the Korean beauty wears on a K-drama sells out super quickly. When Park wore Mamonde Creamy Tint Color Balm in Velvet Red in Pinocchio, the lip product reached record sales, and after starring in Doctor Crush, another of Mamonde's Highlight Lip Tints flew off the shelves. So naturally, we'll take whatever she's wearing in this Instagram post.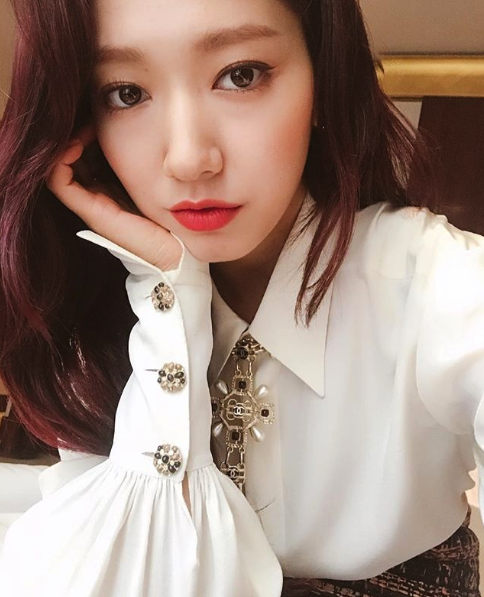 Finally, if you love the look of matte but don't want to buy a whole new arsenal of lip products, just add this to your lippie collection: Romand Lip Matter. Not only does this genius top coat transform any glossy lip product into an instant matte finish, it's super nourishing with avocado seed oil and mango butter, and it actually helps your lip color last longer. Check out the magic here:
Whatever lip color you're going for this fall, whether matte or glitter, just remember these words to live by from Coco Chanel: "If you're sad, add more lipstick and attack."
Do you love matte lips or are you a more gloss girl? What are your favorite lip products? Sound off below!
---
Author:
Megan Bursey
I'm Megan, and I'm obsessed with travel, beauty and LGBTQ rights. I hail from South Africa, where I cut my teeth as a journalist, writing for the biggest-selling English magazine in the country. I spent three years in South Korea and discovered a passion for K-beauty and the jjimjilbang. I'm always on the go, but I make time for my skin. Follow me on Instagram at @meg______b and at linkedin.com/in/megan-bursey-530b4177
---
Comments