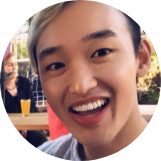 Leo Louie
Apr 04, 2019
---
Beauty writer Leo Louie first talked about the less-is-more or minimalism trend among Korea's skincare experts last summer. Now it seems Korea's beauty industry is jumping on the "skip-care" movement as well. But what exactly is skip-care, and how can you practice it without skipping out on your skin? Here, Leo's back with some skip-care products that just might have you skipping for joy (sorry, couldn't resist).
---
"Skip-care." After settling in to watch an episode of the 2019 season of Get It Beauty, that's the word I walked away with. The popular Korean beauty show has refreshed a lot of its hosts, now including model Irene Kim as well as Red Velvet's Joy, and has incorporated a new segment called New Life Party where hot new items and trends are discussed with social media influencers and beauty industry professionals alike to see what the current trends are for the beauty industry. In all honesty, the New Life Party section for this episode seemed like a long sponsored segment for a serum from a brand I'm not familiar with, but at the tail end of the segment, the term "skip-care" was coined as the current trend that the Korean beauty industry is headed towards.
We all have our days where we're too lazy to do our skincare routines, but I'm on the far end of the spectrum where I do that maybe once a year. It doesn't matter how much gin and red wine I've had or how late I've been out, you will find me at 3 AM double cleansing in the shower, so the idea of skipping out on skincare isn't an idea that I readily accept. However, this idea of skip-care the panel of this episode talked about is more about condensing steps in your routine with multiple purpose products, which I think has definitely taken hold in the last few years.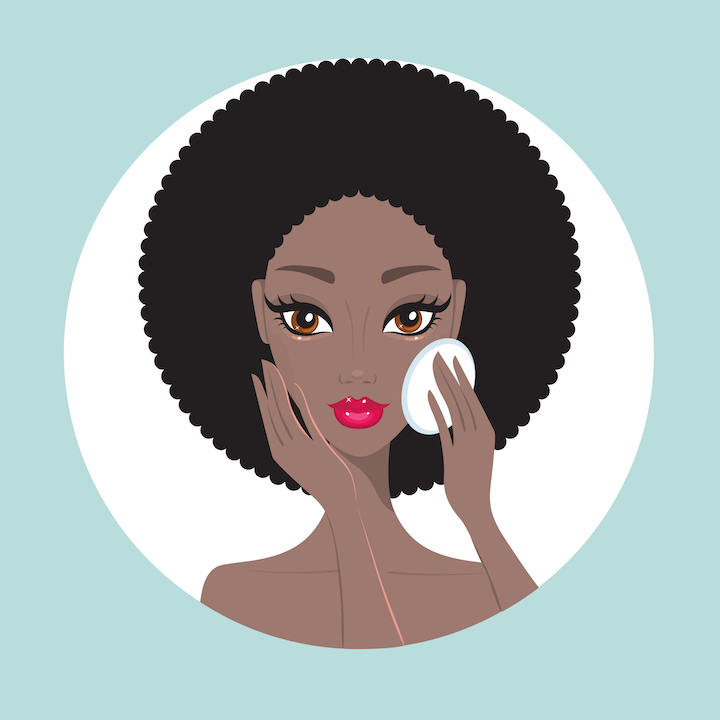 A lot of brands, both new and old, have multi-purpose products as staple parts of their lines. Killing two (or three or four) birds with one stone is definitely the name of the game in the mornings for me, but I can see the appeal of using a few multi-purpose products to maximize benefits while minimizing time spent on a routine regardless of what time of day it is or what you have going on. So let's take a look at a few newer releases that could become your hero skip-care products.
Purito Centella Green Level All in One Pads
Purito's Centella asiatica-focused Green Level line has gotten a lot of love from everyone, including my S.O. who has had a lot of success managing his dermatitis with their serum, and their pads are perfect for condensing a routine.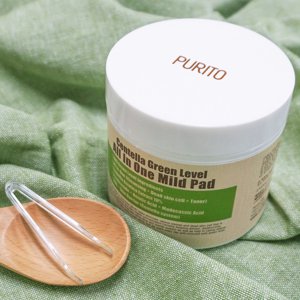 I've used a few jars of the COSRX Moisture Up Pads and found that I could use just that and go straight into sunscreen for my mornings. I love that Purito's iteration of a toner pad is focused on calming the skin while still mildly exfoliating with the texture of the pad itself. I usually take the embossed side and focus it around my T-zone and nose where I get a lot of skin cell buildup, and then use the soft side to smooth over my entire face. Plus, who doesn't love tiny tweezers?
COSRX AC Calming Liquid Mild
COSRX knows how to keep their brand moving, and I feel like the releases are coming faster than I can keep up. I'm always here for more affordable options being available (one of the best perks of K-beauty, in my opinion), and the new AC collection is something I think a lot of us who deal with congestion and breakouts can benefit from.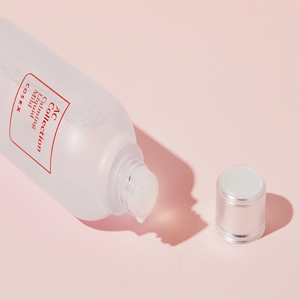 I personally wouldn't spring for the intensive version of this toner/treatment product because my skin doesn't always play well with alcohol that early on in my routine (although alcohol doesn't always mean you should run for the hills; check out Jude Chao's recent article), but the mild version ticks several boxes that make me curious about it. It's in a base of green tea leaf water, has both BHA and PHA in it (Sheryll wrote a great article giving the 411 on PHAs if they're new to you), and has several other hydrating and soothing components like sodium hyaluronate, allantoin, panthenol, and the calming components of Centella asiatica and asiatic and madecassic acids.
Calming, check. Mildly exfoliating, check. Hydrating, check. Intrigue level, definitely high.
Wonjin Effect Vita Moist Ampoule
I talked previously about how I am a fan of mixing together a hydrating, water-based serum and a few drops of face oil to cocktail my own "moisturizer" together. I'm still doing this every night, but I've found myself gravitating towards biphase "oil in water" type products that do the mixing for me. Enter the Wonjin Effect Vita Moist Ampoule, where you just mix together oil and water by shaking the bottle together like you're making a salad dressing.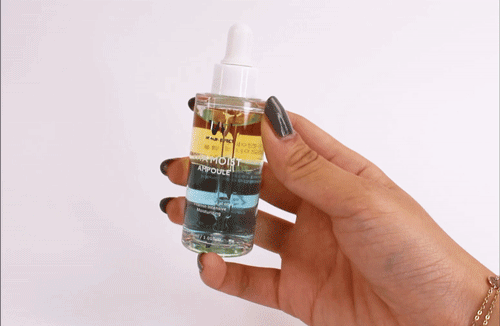 I love products like this that take care of your hydration, your moisture, and throw some antioxidants in the mix. I've found myself just using a face mist, slathering on a product like this, and then going on with sunscreen. I'll pat away layer on top of layer when I have the time, but this whole "routine" takes less than 30 seconds and I feel like my skin is not missing out on anything at all.
Does condensing down your routine appeal to y'all? Have you taken any skip-care steps to simplify your mornings or evenings? Let us know in the comments below, and we'll pick one winner to receive a free Wonjin Effect Vita Moist Ampoule to help you kick off your skip-care routine!
Hurry! This giveaway ends Sunday April 7, 2019 at 11:59 PM PST. Good luck!
---
Author: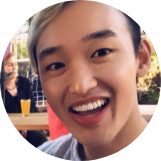 Leo Louie
Born in Korea and raised in Washington, Leo is another 20-something member of the K-Beauty Squad that is as committed to his love of skincare as he is to wine and cheese covered snack foods. After working as an educator and trainer in the beauty industry, he joined the team at Beautytap to continue sharing his knowledge and passion for skincare and all things chok-chok. During his free time, he's been spotted in the wild bingeing Netflix shows, blasting K-pop while playing video games, or (much more rarely) leaving his hovel to venture forth in search of cocktails and Korean BBQ.
---
Comments