The Best Hair Oils for Soft, Shiny, Frizz-Free Tresses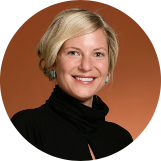 Danica Farley
Nov 11, 2022
---
Hair oiling is an ancient Ayurvedic practice for healthy, lustrous locks.
Henna, vibrant textiles, yoga, luscious cuisine, Gandhi—India graces our world with beauty and brilliance. Time-honored Ayurveda is steeped in Indian lifestyle and influential across the globe; this "science of life" balances dynamic traditions with natural remedies for optimal health, head to toe.
Practiced for thousands of years, the benefits of Ayurvedic hair oiling are legendary...experts agree. Plus, it's a not-so-secret secret to Priyanka Chopra Jones' dazzling 'do. You too can nourish your locks for luxurious, lasting results.
"Hair oiling techniques historically use ingredients rich in nutrients like amla and jasmine to promote growth and a healthy scalp," says Michelle Ranavat, founder of Ayurvedic-inspired beauty line RANAVAT. "Hair oiling increases shine and tensile strength, eliminates frizz, boosts hydration, and helps with hair thinning and loss."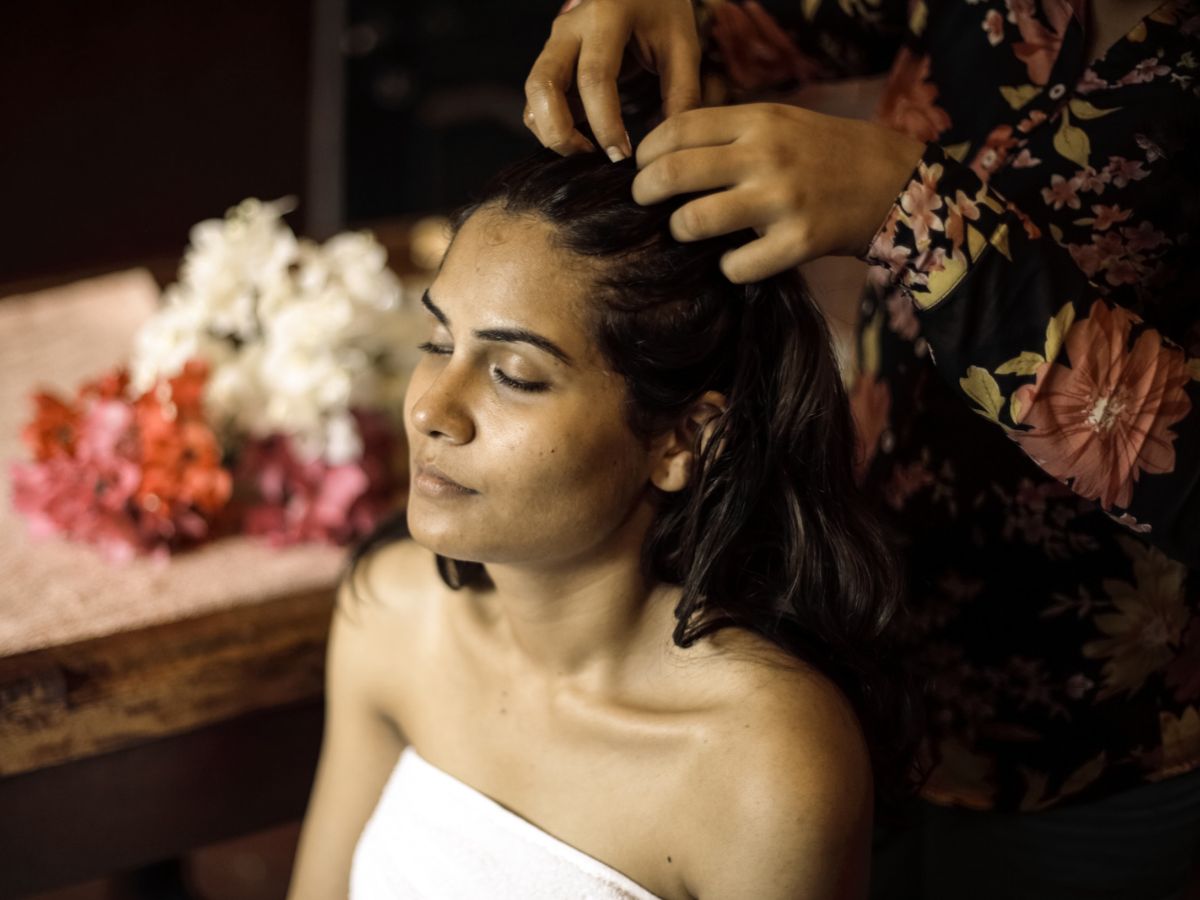 Here, top oils for covet-worthy hair…
RŌZ Willow Glen Treatment Oil and Santa Lucia Styling Oil
Celebrity-loved hairstylist Mara Roszak is the talent behind RŌZ Willow Glen Treatment Oil ($48). Made with organic botanical oils—coconut, sunflower, jojoba, sesame, macadamia, kukui—this delicious pre-wash formula (and swoon worthy signature fragrance) repairs, enhances luster, helps heal itchy scalp and dry ends, and reduces build-up that can cause hair loss.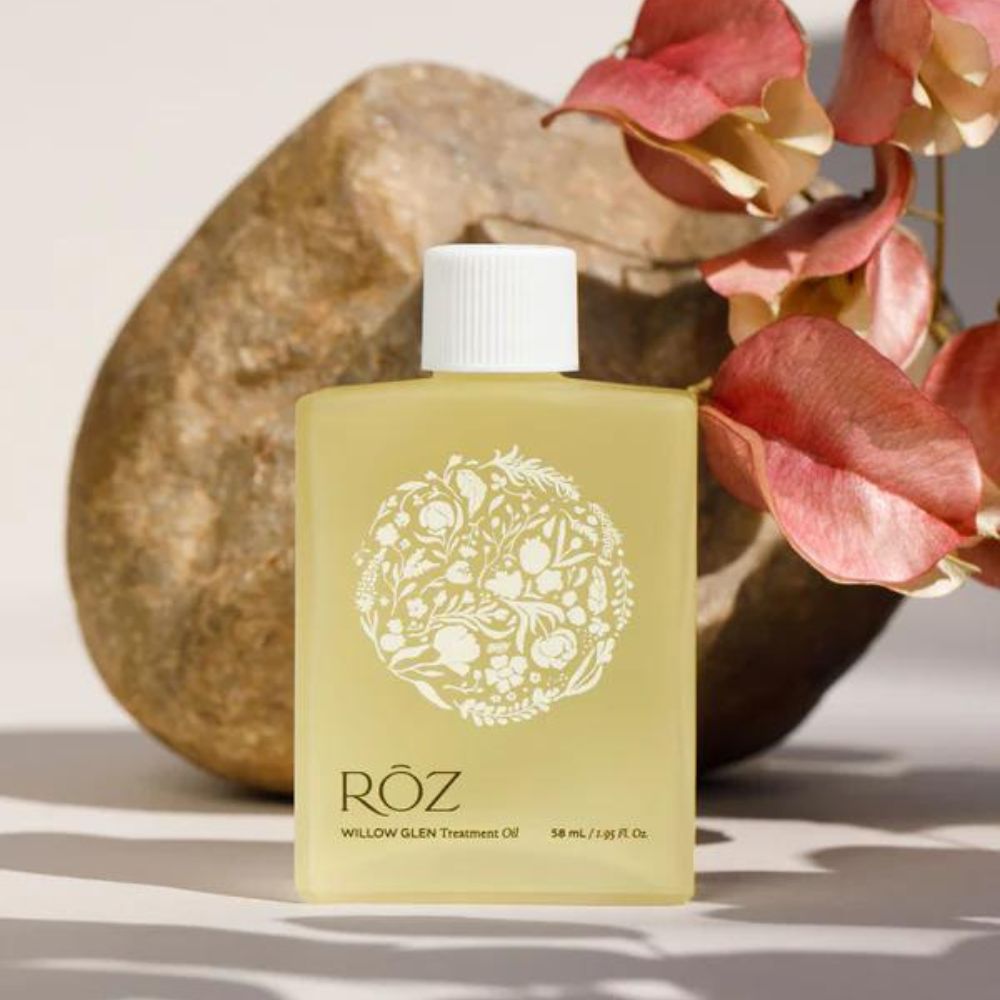 "Oils have been my go-to products to treat, smooth, hydrate, and repair my client's hair, in addition to my own… they are the most nourishing to hair and skin," says Roszak. (Her client list is star-studded: Emma Stone, Nicole Kidman, Zoe Saldaña, Cara Delevingne, and the list goes on).
For silky strong locks, apply RŌZ Willow Glen Treatment Oil to dry hair from roots to ends, leave on at least 10 minutes then wash. "You can also apply before swimming or a workout," says Roszak. Wear overnight for deep restoration and extra resplendent results.
"After trying hundreds of oils, I formulated the Santa Lucia Styling Oil ($45) to be the lightest weight oil, completely universal for all hair types, and a foundation for every hairstyle," says Roszak. "It de-frizzes freshly washed fluff, adds definition, smooths, cuts blow drying time, and adds protection against heat."
RANAVAT's Fortifying Hair Serum
RANAVAT's Fortifying Hair Serum ($70) is an award-winning powerhouse of nourishment. This regal remedy prevents heat damage, improves scalp health, and gives radiant gratification. Softly scented with hints of honeysuckle, jasmine, and clover, the aroma is fresh and romantic.
"The ritual of hair oiling is meditative and calming," says Ranavat. "Massaging the scalp releases tension and the fragrance is aromatherapy."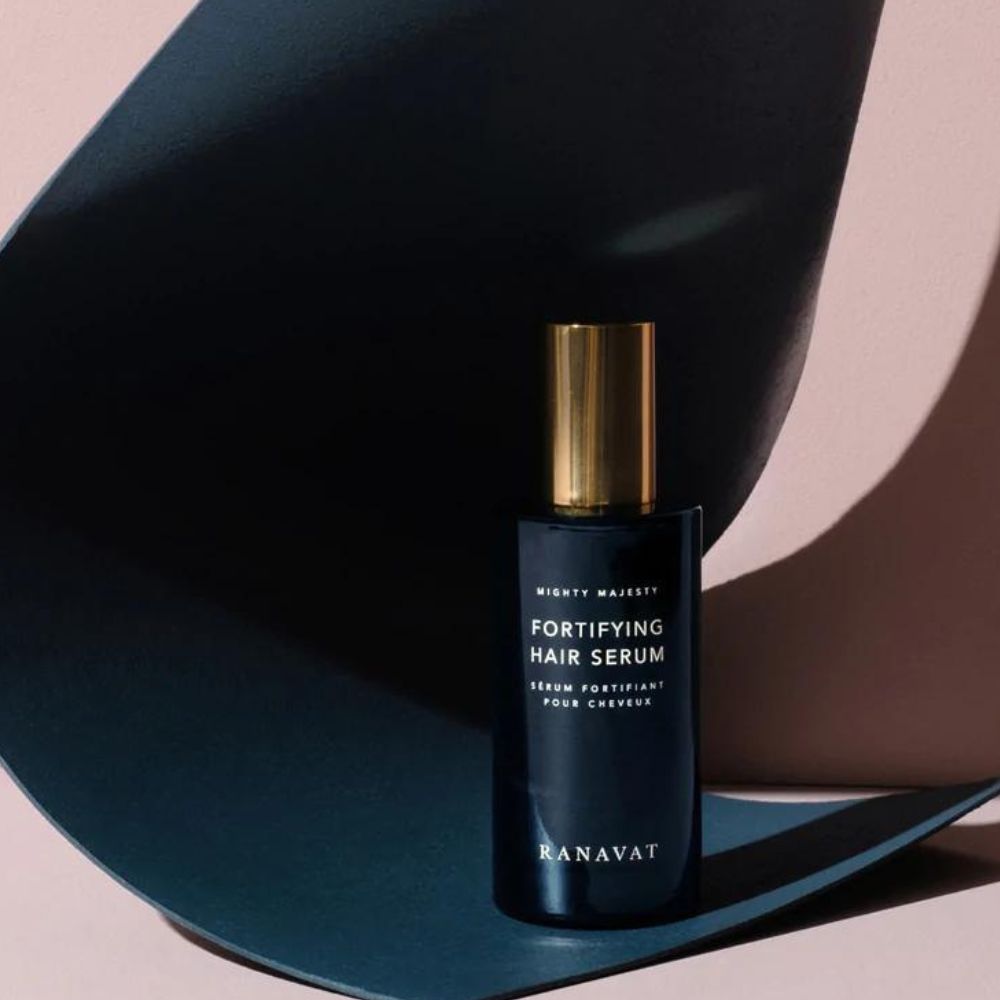 Pro tips: Ranavat suggests caressing two to three drops of serum on hair each morning; and once a week, leave it on while you sleep—massage thoroughly starting at the scalp and combing through your ends. Cover tresses in a silk hair wrap to keep linens oil-free.

"My parents immigrated from India to the United States years ago; growing up in America, many people weren't familiar with South Asian culture…this inspired me to share our traditions," says Ranavat. "Beauty is a way to unite people and I want RANAVAT to be a part of this incredible movement."
Agent Nateur Hair Serums
Ecocert certified Agent Nateur is also part of a worthy movement, dedicated to sustainability and socially conscious practices. With serious savoir faire and a spa-like essence, holi (locks) strengthening, detangling, anti-hair fall serum ($88) is an overnight sensation.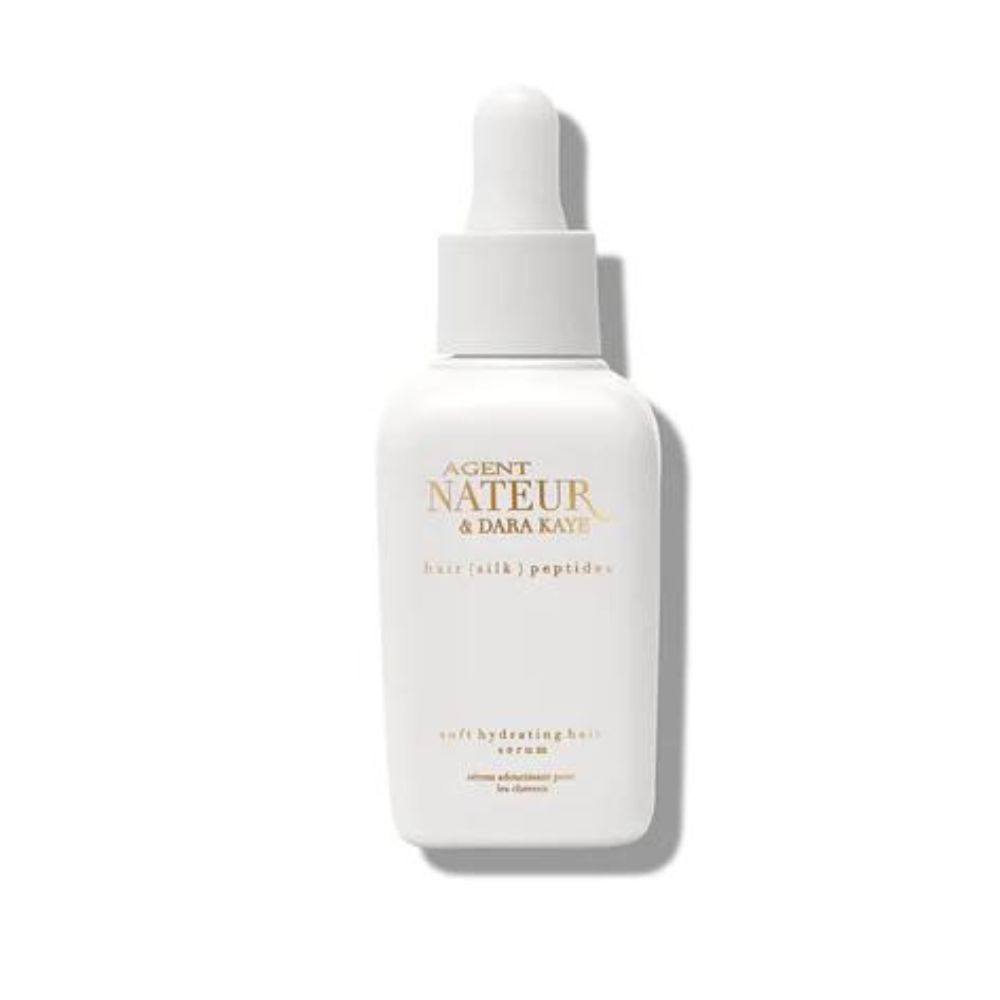 Scientifically proven ingredients stimulate and rejuvenate; after 12 weeks of nightly treatments, hair feels thicker, stronger, and healthier.
Agent Nateur's hair (silk) peptides soft hydrating hair serum ($78) is a sheen enlivening split end savior. French silk peptides improve elasticity, hyaluronic acid hydrates, and monoi nourishes.
Say "adieu" to dull and damaged hair—revitalize and replenish with this lavish elixir.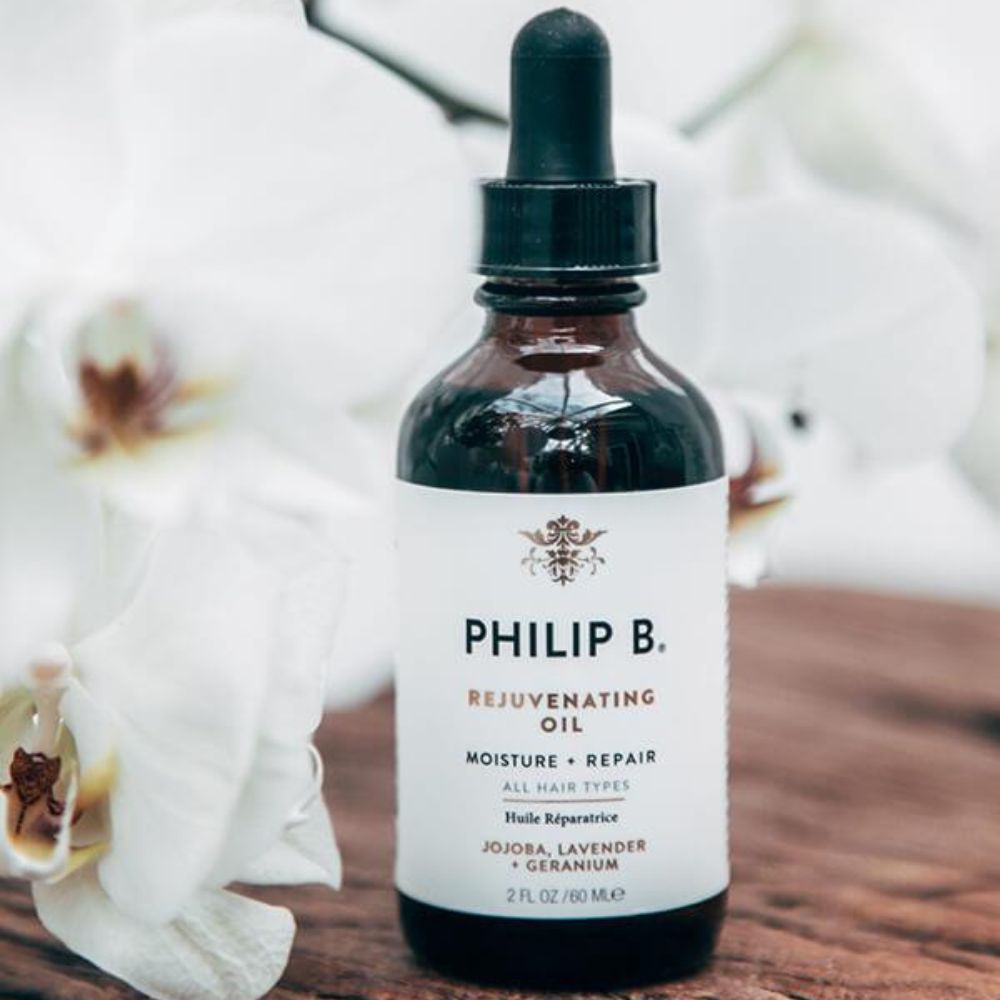 Philip B. Rejuvenating Oil
A mastermind for lusty hair, Philip B. wows with Philip B. Rejuvenating Oil ($40). The revered formulator blends plant and flower oils for a treatment that offers immediate pleasure (soft, shiny, sexy) and long-term repair (moisturizes, de-tangles, detoxifies).
Be schooled about the rewards of hair oiling by the master himself.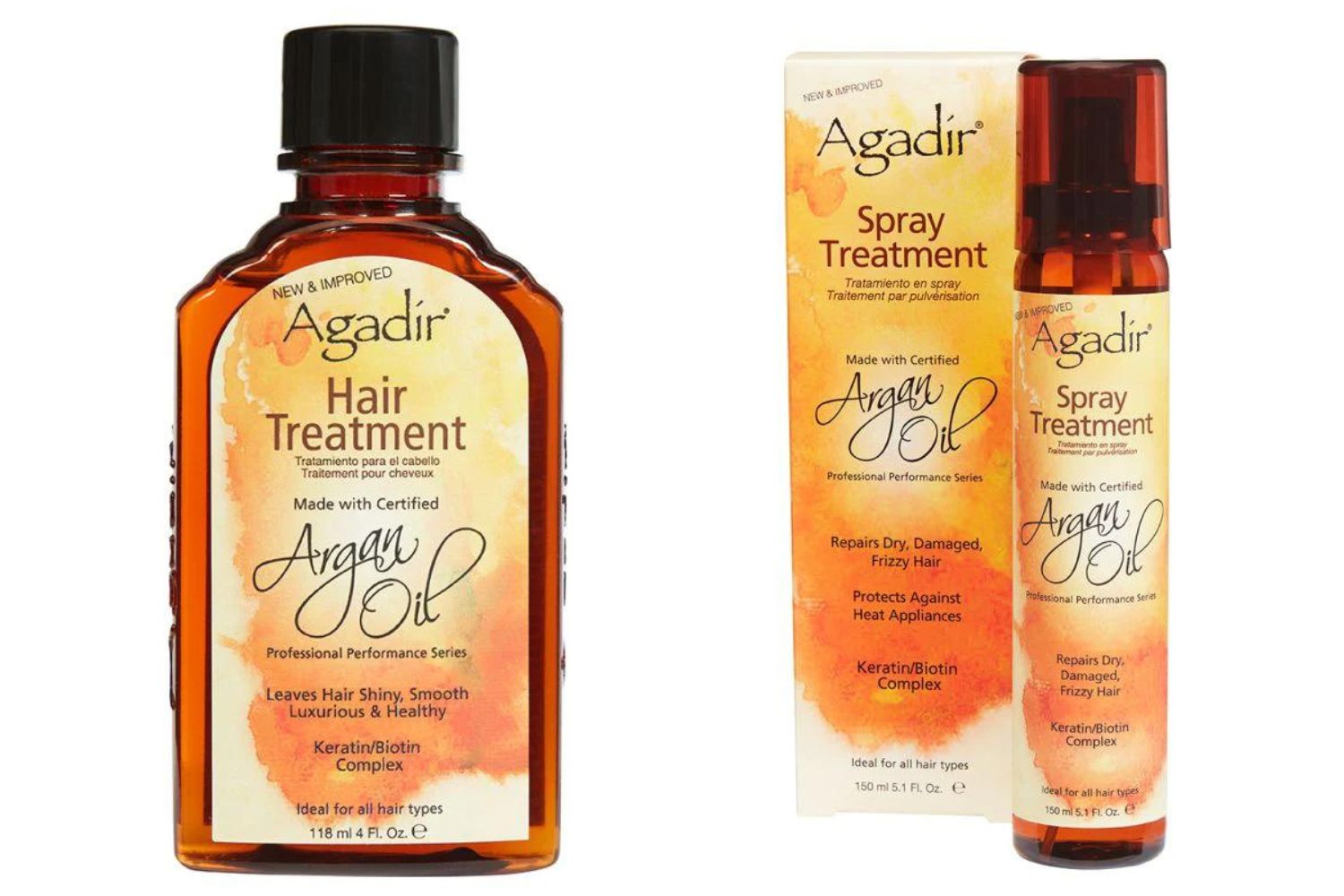 Agadir Argan Oil
Agadir Argan Oil Hair Treatment ($35) is made with 100% pure, organic Moroccan argan oil and enriched with vitamin E. And Agadir Argan Oil Spray Treatment ($26)—a weightless wonder—is infused with a keratin and biotin complex.
Both products polish strands, tame flyaways, energize hair growth, protect against heat damage, and have ambrosial aromas.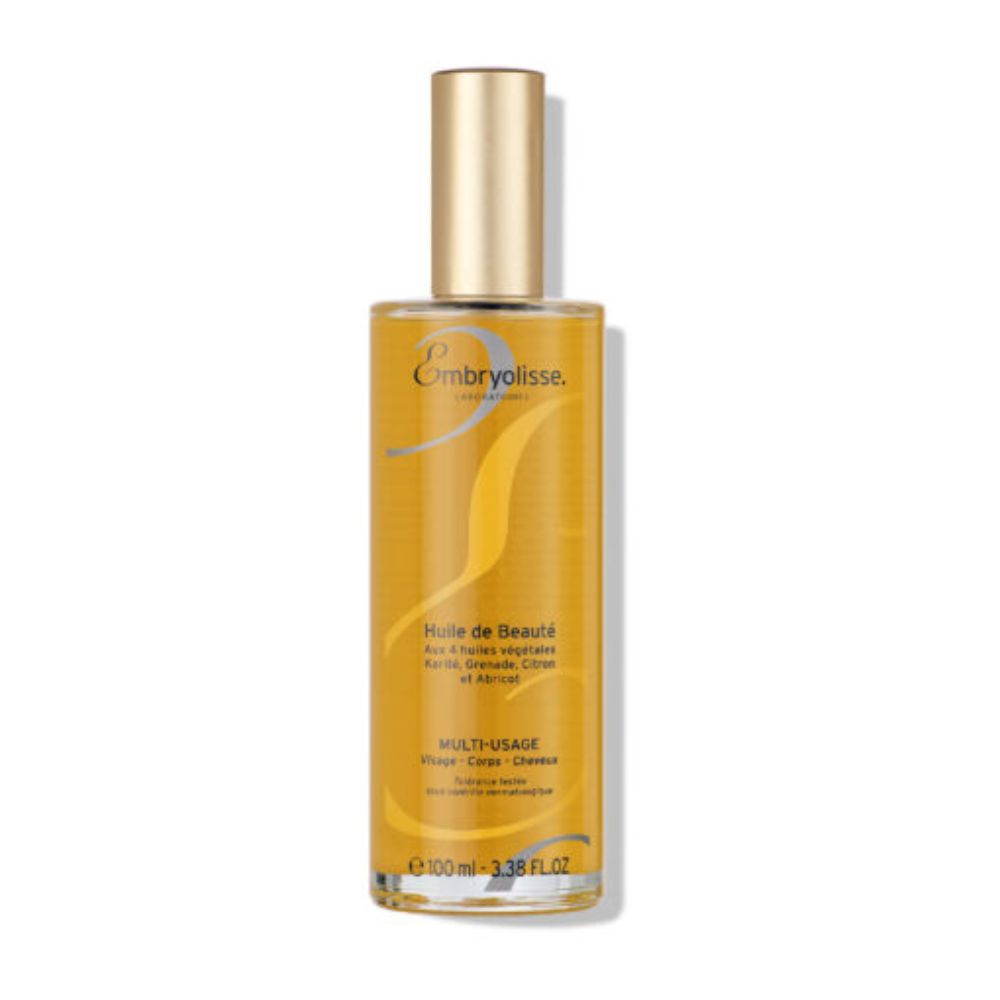 Embryolisse Beauty Oil
Launched in 1950 by a Parisian dermatologist, Embryolisse is a veritable classic. Très chic Beauty Oil ($25) is a gift for effortless French-girl beauty tresses. Apricot nourishes; pomegranate regenerates; shea protects; lemon oil softens.
Bonus, mon ami (French for "my friends"): this aromatic blend feels like satin, smells like a garden in Provence, and can be massaged as a body oil.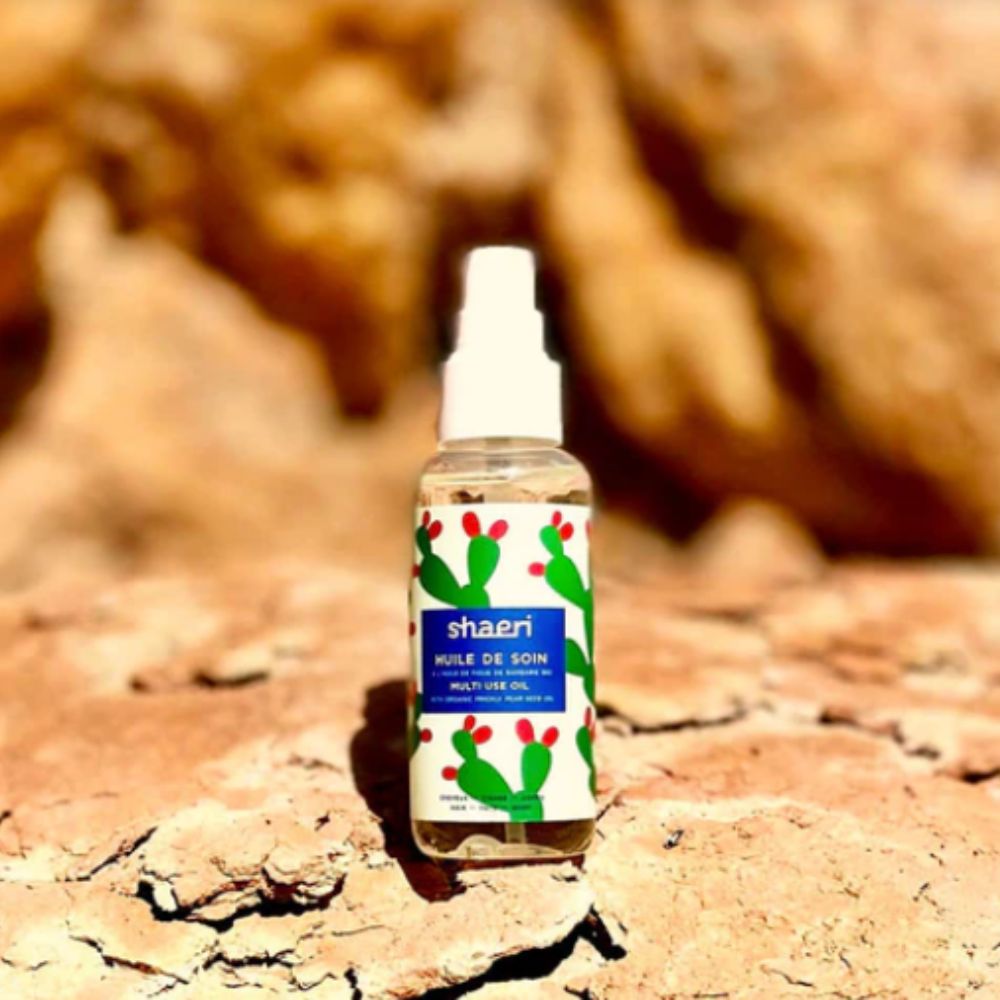 Shaeri Multi-Use Care Oil
Five earthy oils make up this Multi-use Care Oil ($39). Prickly pear conditions and restores; jojoba moisturizes and helps eliminate dandruff; sweet almond strengthens; macadamia nut smooths; safflower seed stimulates.
A fragrant recipe (reminds me of a refreshing desert rainstorm) of natural ingredients, this easy spritz multi-tasking oil can also be used on face and body.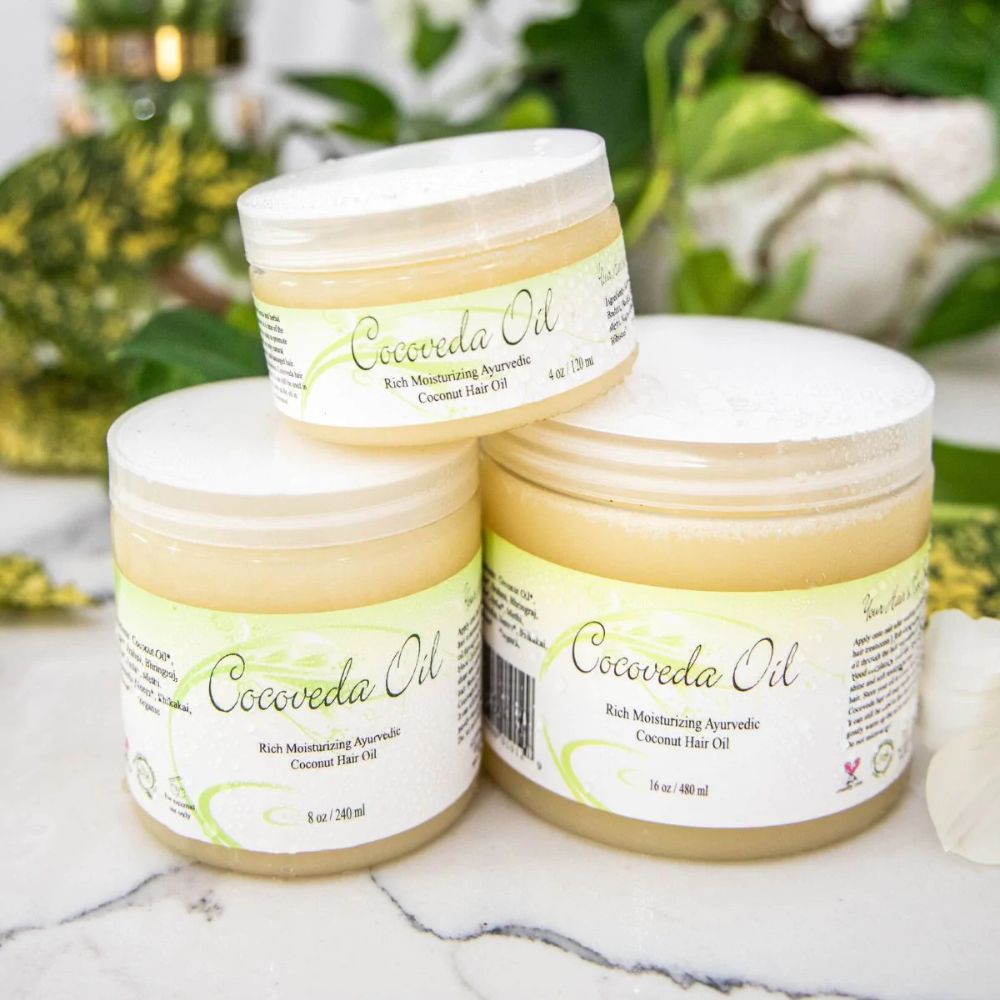 Henna Sooq
Find a new favorite in Henna Sooq's enlightened line of hair oils ($9-$43). Exclusive blends of purely natural and vegan ingredients strengthen, moisturize, heal, and add glimmer.
Eight fine formulas target unique haircare needs with Ayurvedic-based herbs and organic oils including dreamy camellia, used by Japanese Samurai.

Ellips Hair Vitamins
Conveniently capsuled Ellips Hair Vitamins ($19) are a breeze for hair oiling on the go. Five nutrient rich serums (with Moroccan oil and a bevy of hearty ingredients—vitamins A, C, E, B5, jojoba oil, aloe vera, ginseng, honey) repair fragile, colored, frizzy, dry, and damaged manes.
Apply daily to damp or dry hair to smooth flyaways and amplify your natural shine.
The words love and oil in Sanskrit are similar, sneha—and the practice of Abhyanga tenderly blends the duo.
Elevate your self-care rituals with hair oiling…your grand strands will thank you.
"The future depends on what we do in the present." - Mahatma Gandhi
---
Author: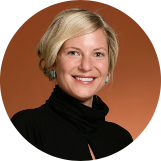 Danica Farley
Danica is a writer, editor, optimist, and content creator. She pens about experiences that inspire a life well-lived—beauty, travel, wellness, nature, art, positive vibes. Currently based in Southern California, her work has been published in COAST, Get Out There, and Utah Style and Design magazines, Orange County Register, KÜHL, and more. "Beauty begins the moment you decide to be yourself." - Coco Chanel
---
Comments