This New Olive Oil Skincare Brand is the Real Secret to Youthful, Glowing Skin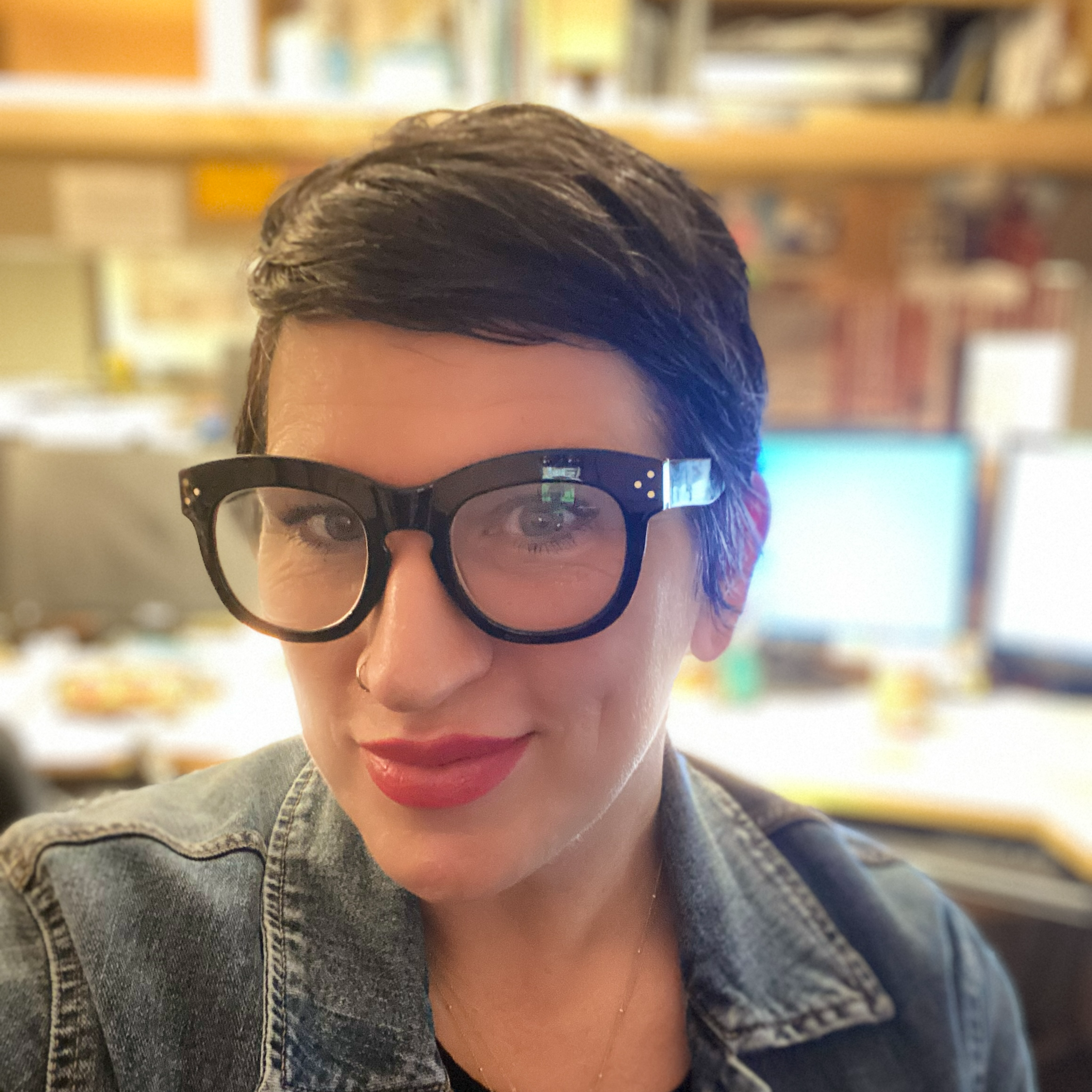 Randi Steele
Nov 07, 2022
---
Not all olive oil skincare is created equally and Kosterina is in a league of its own.
---
Kosterina partnered with Beautytap's diverse community of certified beauty professionals for trusted, detailed, unpaid product reviews. We are sharing this post with you as part of this collaboration and to learn more about their brand. All opinions are our own. Thank you for your support.
It's all Greek to us - which is a good thing! Read on to hear about the newest skin care line that utilizes the Greek version of liquid gold, Extra Virgin Olive Oil, to achieve hydrated, firm skin that exudes youth and vitality.
If you read my most recent article, you know that for me, the big 5-0 is approaching quickly. For some, this half-century celebration is just a death nell announcing impending aging and deterioration. Not this girl (see how I said girl and not woman? Still youthful in my mind…).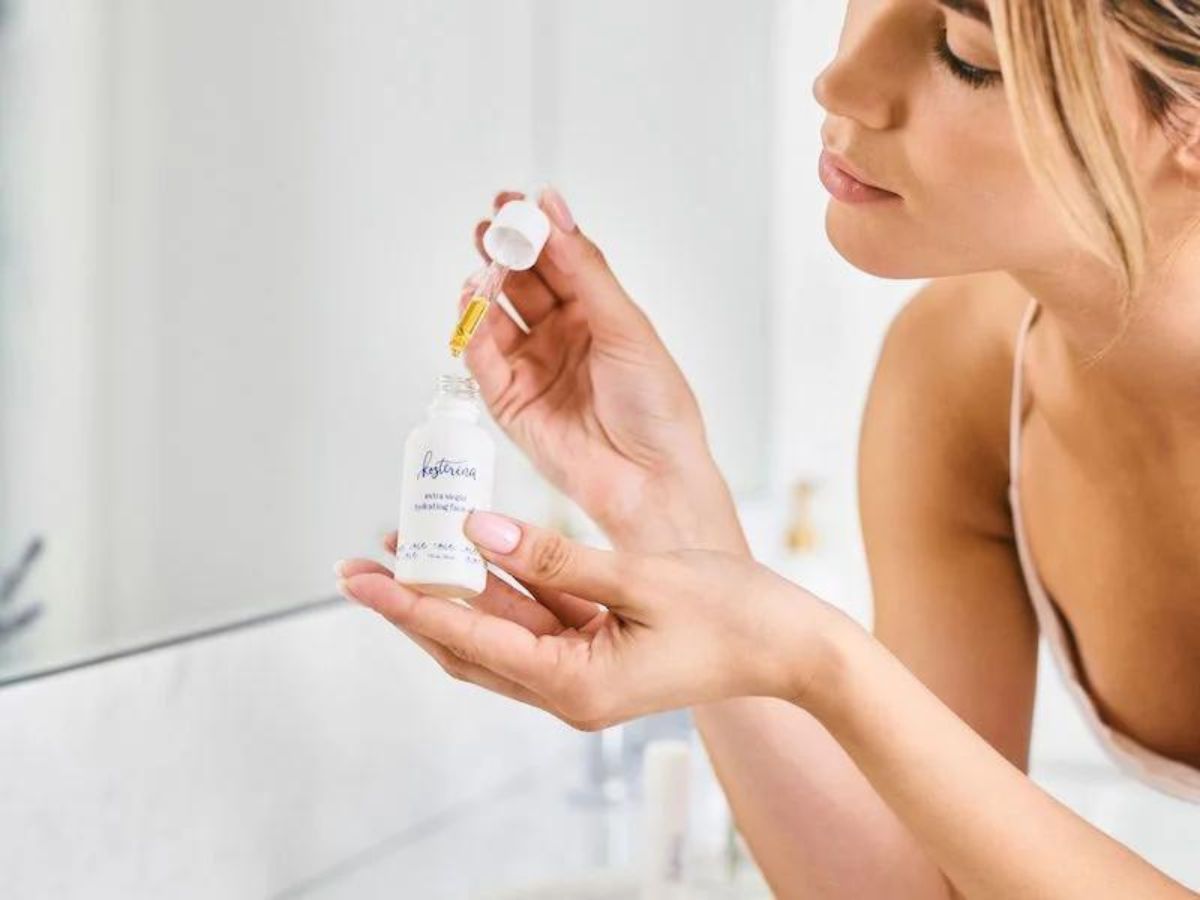 Turning fifty means reinventions, embracing life, and doing things that I have only reserved for special occasions: YES, I am eating Fruity Pebbles on the good dishes and with Bama's vintage silverware! YES, I am wearing a sequined mini dress to Target to pick up laundry detergent, toilet paper and toothpaste! YES, I'm skydiving out of a plane and then going directly to sushi with that cute guy I met on Bumble-I'm 50 years old (and yes, I can kick, stretch, and kick again, because, duh, I'll be 50; thanks, Molly Shannon).
The thought of it is exhilarating; in fact, I am using it as a fantastic excuse to create the most perfect girls' trip ever to one of my bucket list locations - GREECE. Who hasn't visualized themselves, draped in a caftan, saying "stin igia mas" while raising a glass of ouzo, gazing over the balcony of your creamy white stuccoed villa, gazing at the sapphire sea that lies below?
Greek Cure All
I will be honest, mentally, I have been in this place since ringing in my 48th! But I had the inspiring opportunity to transport my face to a similar location when I sampled the new skin care regimen from Kosterina, a luxurious line of skin care products that harness the youth reviving power of antioxidant-rich Extra Virgin Olive Oil, the liquid gold that is a staple of every Greek diet, as well as the secret ingredient of youthful Greek skin across the globe.
If you thought the secret was Windex because you've watched My Big Fat Greek Wedding multiple times, I'm going to need your full and undivided attention).
So come with me, dear Beautytap reader, as we traverse the globe (in our minds, obvi) and take our skin on the stunning Greek holiday it deserves.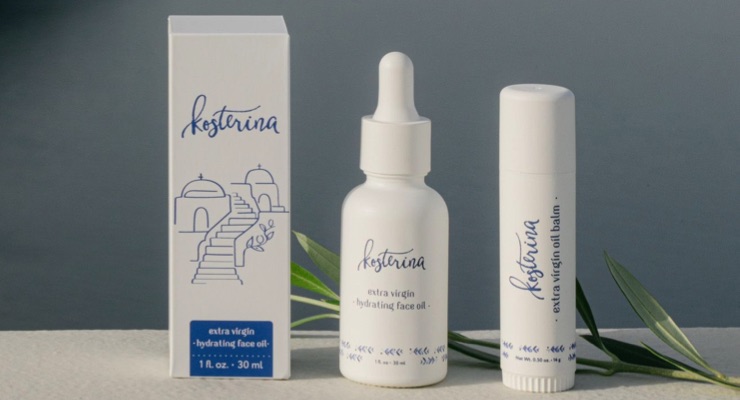 Blue Zone Gold
Kosterina's story, just like the Parthenon or Acropolis, is rich with history and heritage. Katerina Mountanos, founder of Kosterina, comes from a long lineage of Greek ancestors, originating in the small fishing village of Koroni.
It is in this quaint village that the highly touted and esteemed Koroneki olives are grown and pressed into the highest quality olive oil the world over. Coming from a Greek family, Katerina understood the power of this fabulous fruit.
For centuries, it has been used not only in food that was restorative to the body (it's no coincidence that Greece is smack dab in a "blue zone," an area of the globe where inhabitants have longer average life spans than the rest of the world's population due to high quality nutrition, and a diet including, you guessed it, OLIVE OIL), but also skin care for the Greek people.
Olive oil was not only in the cupboards of every Greek kitchen, but also in the medicine cabinets of every bathroom; heck, the Greek even baptize their children with olive oil, which must count for something!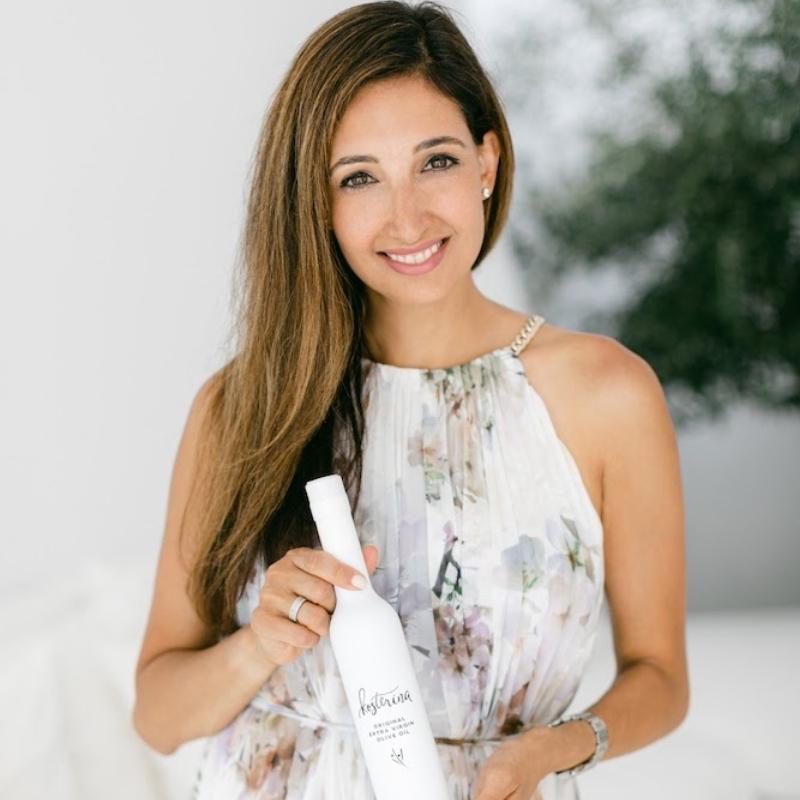 While Kosterina started as a food-based brand in 2020 (their website offers delicious, impeccable quality Extra Virgin Olive Oils, Balsamic Vinegars, and delectable treats like EVOO cake), Katerina quickly realized that the quality of what we put ON our body is just as important as the quality of what we put IN our body; and so the journey began to create the Kosterina skin care line, started in 2021, centered around humble, but potent and powerful, Koroneki olive oil.
But Katerina did not take the journey into skin care lightly; years of research were put into creating the right products, making them emulsifier-free, utilizing clean ingredients, and fully harnessing the healing powers of the humble fruit (not to mention the fact that she trained and became an olive oil sommelier, ensuring that the fruits used for her products were harvested at peak times, and processed intentionally to create the best results).
So, let us look, fair reader, at this trio of topical titans that celebrate the humble olive.
Extra Virgin Face Moisturizer
Know this about me; I am picky as heck about a couple things in my life (I'm a Virgo, it comes with the territory, you'll thank me later); grammar and spelling (please check any texts you craft for me prior to hitting "send" or receive the wrath of the 3rd grade regional spelling bee champ, apologies in advance), interior décor (symmetry is EVERYTHING in my home), and fashion (don't take this the wrong way, but if you wear Crocs on a first date, even if you are Kid Cudi, Drake, Post Malone or any of my other current crushes, consider yourself "friend-zoned").
Katerina and the Kosterina team that developed the Extra Virgin Face Moisturizer are just as fussy; over 4 years of research and trials went into creating this moisturizing masterpiece, and it is well worth all the time and effort.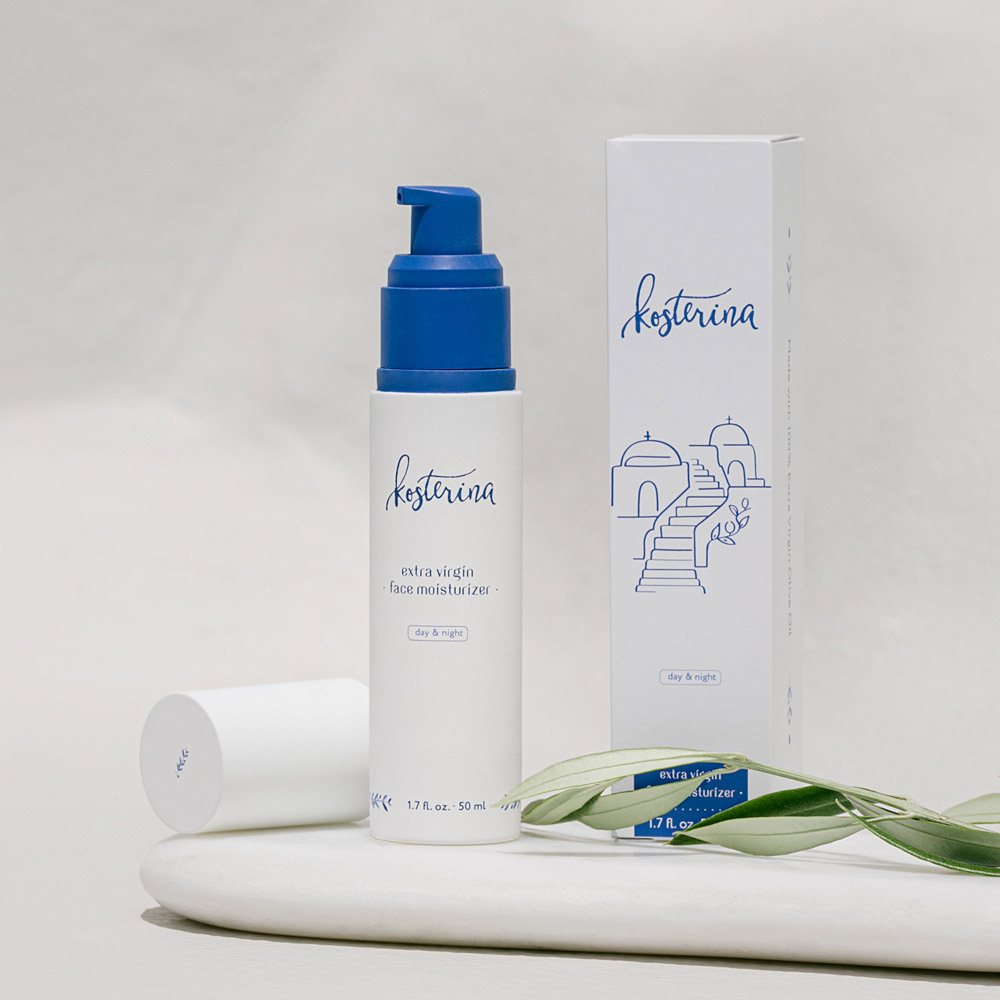 One key feature of this beautiful creation is that it is emulsifier-free - emulsifiers are chemical compounds commonly used in lotions and creams to assist in the blending of elements that do not normally mix, i.e., water and oil. However, these emulsifiers can have negative effects on our skin, the most detrimental being hormone disruption and damage to the fragile skin barrier.
But this fabulous formulation utilizes the healing powers of the high-antioxidant packed olive oil to plump and soften skin. I applied the moisturizer after cleansing and applying my serums, and it absorbed immediately. The lotion has a light, smooth feel and texture, and my skin felt so soft after application.
The moisturizer is not only employing the restorative benefits of early harvested olive oil, but also anti-inflammatory benefits, courtesy of the elevated levels of polyphenols from that Greek liquid gold. In addition, all Kosterina olive oils have quercetin, which assists in maintaining a healthy skin barrier, while also boosting cell regeneration and turnover.
I can attest that this moisturizer is a beautiful start to a triple threat of outstanding olive oil products.
Extra Virgin Hydrating Face Oil
In terms of credos that I live by, I hold fast to a few. First, live with no regrets. Second, laughter is key for a happy life; it is the cure for most of what ails you. Finally, third, the perfect skincare regimen MUST include a face oil.
Face oils are a little slice of heaven in terms of skin care; they supply essential hydration, creating skin that is luminous and has renewed elasticity, plus they are restorative to your face, providing much need reinforcement for your skin's natural biome. Kosterina's Extra Virgin Hydrating Face Oil is no different; and, for this face oil fan, I'M COMPLETELY SMITTEN over Kosterina's Extra Virgin Face Oil.
One of the amazing ingredients included in Kosterina products, in addition to the antioxidant superpowers of the mighty olive oil, is the sap of the Mastic tree, an element you may not be familiar with, called lachestim.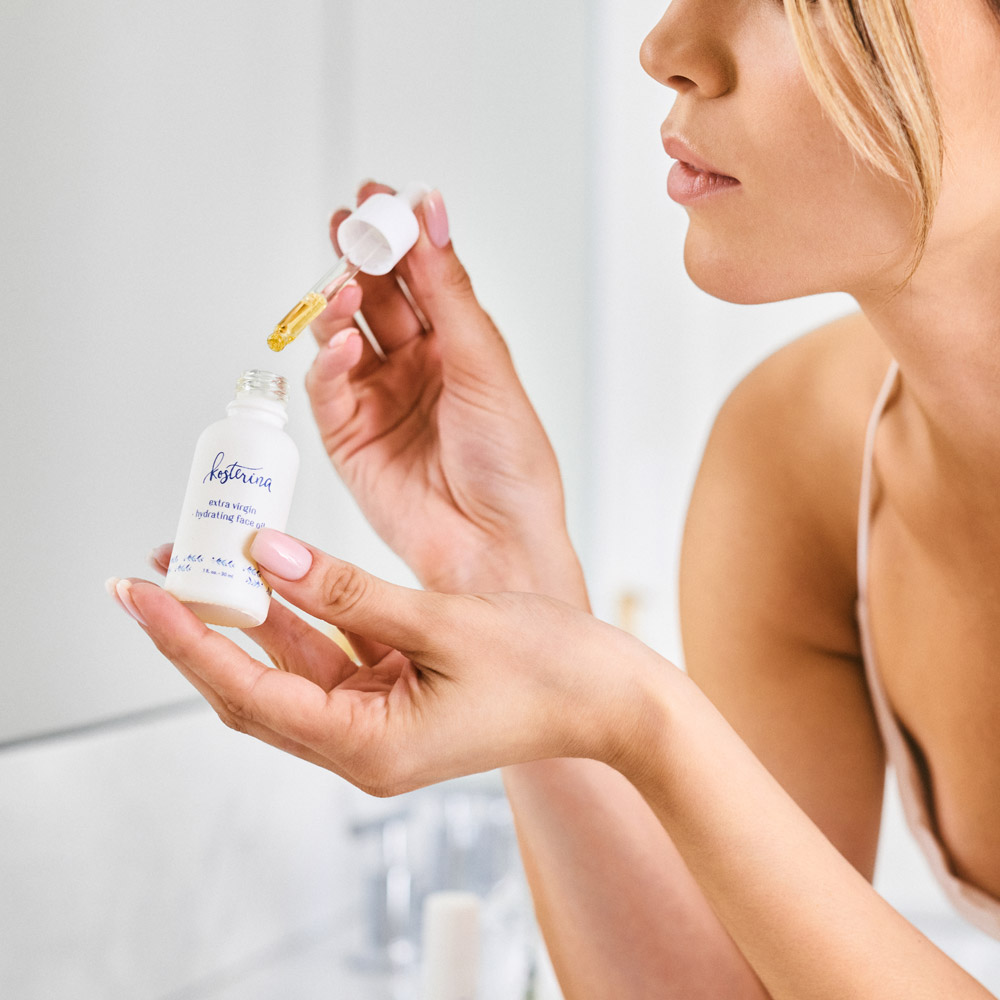 Not a regular addition to traditional skincare, since the trees providing the sap exist on one single, solitary Greek island, lachestim is another version of Greek magic, benefitting modern day skin by providing soothing properties, minimizing fine lines and wrinkles, and giving skin a glowy radiance. But one of the challenges of some face oils, especially those using olive oil, is that these oils have larger molecules, making absorption into the skin's surface difficult, leaving them to sit on the surface of the skin.
However, Katerina and her development team have added smaller molecule carrier oils such as grapeseed and jojoba oils, as well as squalene to assist in absorption of the high-quality olive oil, allowing skins to benefit from the amazing benefits of both carrier and base oils.
And the scent? Talk about being transported! Katerina told me in a recent interview that the intoxicating fragrance is a result of over thirty iterations of fragrance combinations, which they worked on diligently before producing the prefect combo.
While there are multiple notes in the delightful aroma, Katerina pointed out lemon, lavender and cardamom as significant scents that give the oil its sultry smell, as well as carrier oils like patchouli, vetiver, clary sage and matricaria that are used in the formulation. Take it from me, the scent is exhilarating; if this is what the Greece and the surrounding islands smells like, book my ticket-I am on my way NOW!

Extra Virgin Oil Balm
Last, but most definitely not least, is Kosterina's Extra Virgin Oil Balm. Let's be clear, THIS GIRL LOVES ANY AND ALL LIP PRODUCTS. I am absolutely the one who has separate tubes of the stuff for each car, each room, and every purse, and if that fragile balance is disrupted (say, for example, my car lip balm goes missing, and I must substitute my bathroom version in its place), it is safe to say chaos ensues.
From lip scrubs to lip masks, lip glosses to liquid matte lipstick and everything in between, I am wildly addicted to anything that will improve the look and feel of the absolute best feature on my human form. But please know this; Kosterina's Extra Virgin Oil Balm is not just for your kisser, kids. It is a multifaceted, olive oil-based balm that is not only a luxurious treat for your lippies, but also pampering for under eyes, any part of your face, hands, neck, feet-ANYWHERE.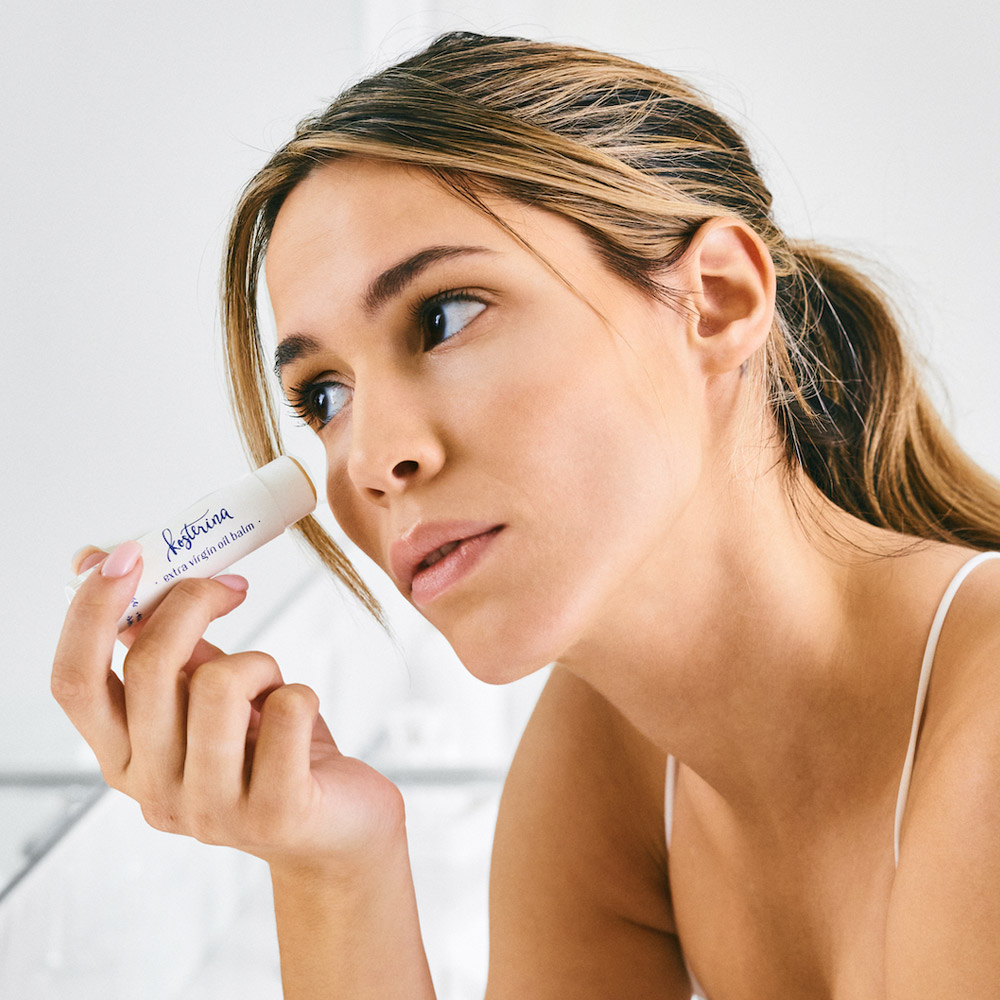 Quick absorbing and emollient, thanks to our Olive Oil superstar and its supporting cast of argan oil, olive derived squalane and shea butter, this solid version of Kosterina's magical face oil is an absolute must have for EVERYONE.
Upon touching the skin, the balm melts and provides skin with essential hydration and moisture, supplementing and repairing skin's natural barrier. This balm was my saving grace on a recent trip to Southern California, where it held court as the night eye cream that I forgot, an amazing base for a cream blush that I forgot (just blended a bit of it with a couple dabs of liquid matte lipstick), and a super-powered lip balm from takeoff to landing (I forgot that at home too; poor packing is my toxic trait, sorry not sorry).
I love this product so much; I had all my friends try it-and they LOVED it. Let's also acknowledge the gorgeous packaging of this and the other Kosterina products; pulling the colors of bright blue and stark white from the Grecian flag, Kosterina creates a clean look with olive branch accents and a beautiful modern calligraphy logo in the azure blue – simply gorgeous.
Between its skin saving properties, beautiful packaging, obsess-worthy scent and the versatility of this formulation, know that if you are on my Christmas list, you are going to see Kosterina Extra Virgin Olive Oil Balm in your stocking this season.
So, until I can sit in my window seat, French 75 in hand, listening to Jack Harlow, embarking on the 13 hour flight to Greece, I will embrace the culture, the ancient ingredients and the healing properties of the highest quality olive oil, the most important ingredient (among a bevy of other amazing ingredients) in the Kosterina skin care line.
I encourage you to try the products as well; use them to channel the Greek gods and goddesses of old lore and uncover glowy, dewy and hydrated skin-and ditch your Windex.
Filia, filoi mou!
---
Author: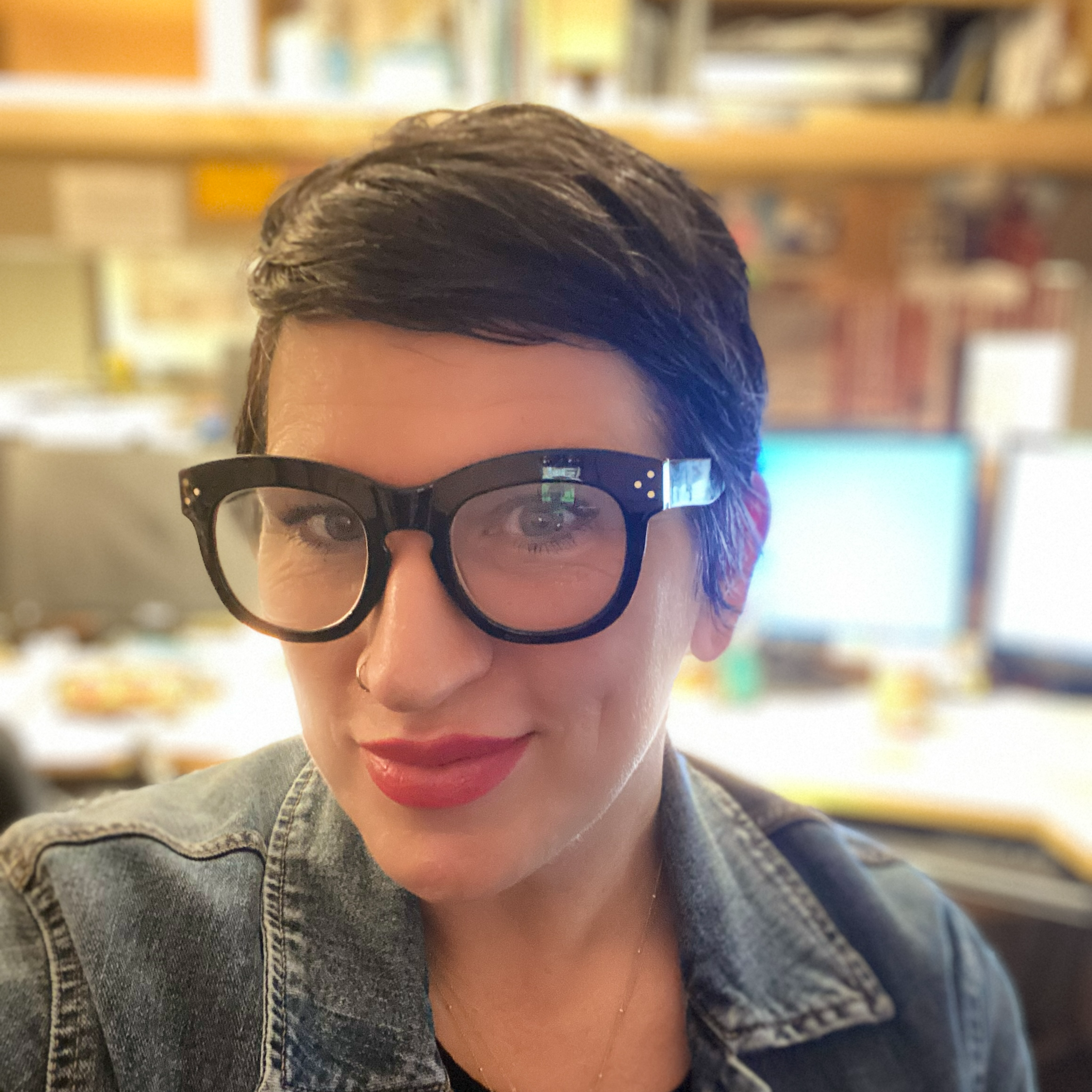 Randi Steele
Randi Steele is a freelance writer with a Bachelor's degree in Fashion Merchandising from Oregon State University and a Master's degree from University of Southern California in Communication Management and Journalism. When she isn't writing for BeautyTap, she is developing content for her curated website, blog and accompanying podcast, The Style Adjacent, launching in June 2023. Randi also loves the aesthetic nature of writing and lettering, and her modern calligraphy can be found on Instagram at @freshruth. She loves vintage pocketbooks, Nipsey Hussle, a classic red matte lip, college football, and getting tattooed; not necessarily in that order.
---
Comments