How Beautytap Helped Drive Awareness and Sales for Vacation Sunscreen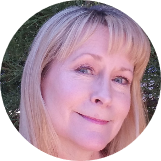 Tracy Teel
Feb 13, 2023
---
Talk about tremendous buzz.
---
Vacation, Inc. partnered with Beautytap for detailed, honest UGC + video and written reviews by a diverse community of verified beauty professionals.
Making waves in the personal care industry takes creativity, something that Vacation Inc. has in spades. To help fuel their early momentum, they sought authentic, honest reviews from the diverse community of Beauty Experts at Beautytap.
Nothing tells a story quite as effectively as a picture, and high quality, vertical video content enhances brand awareness for consumers and provides credible social proof for retailers, like Ulta, prior to carrying new products online or in-store. Beautytap's Review Program made both tasks as easy as a walk on the beach.
"The World's Best Smelling Sunscreen"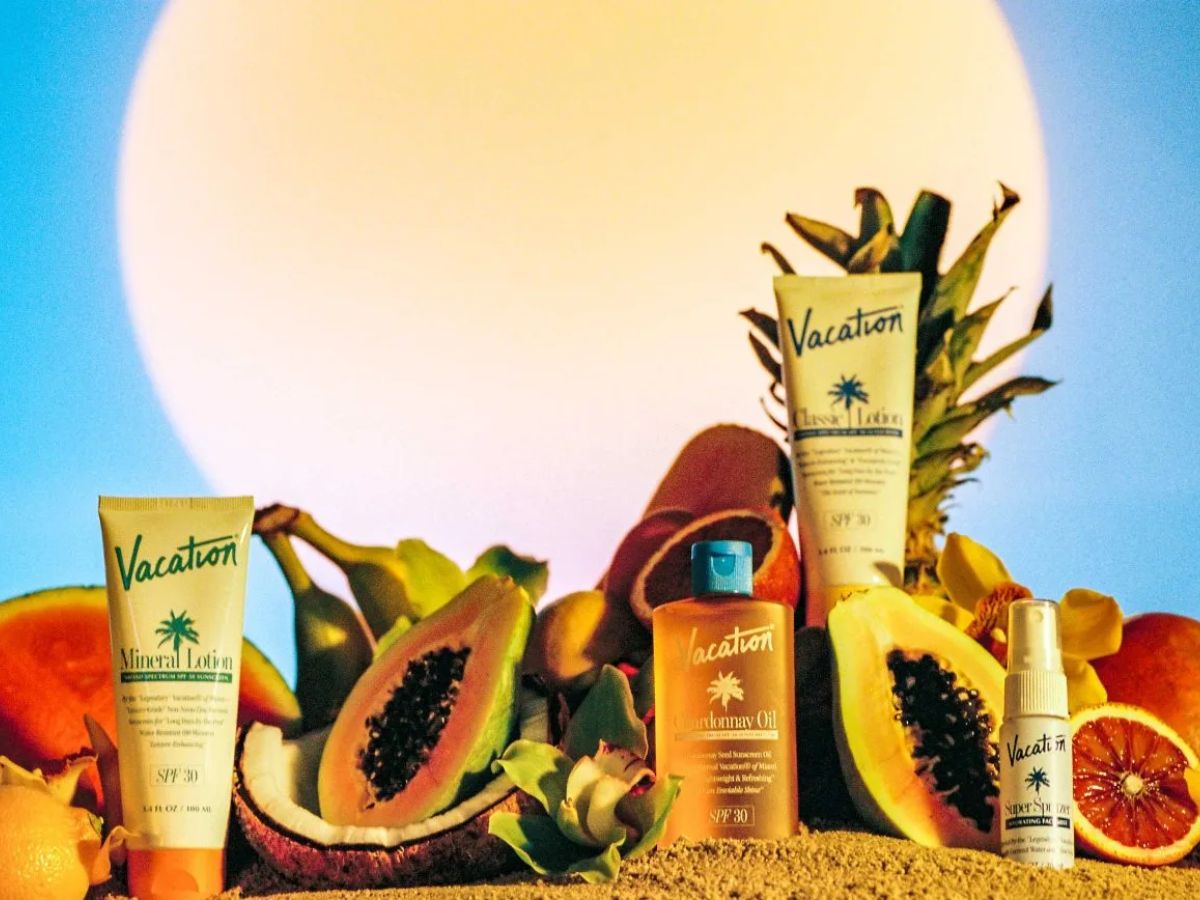 At a Glance
Goal
Provide consumers with authentic branded messaging across a broad array of social channels, including syndicated reviews on Ulta.com as well as unique video content from Beautytap's diverse expert community.
Solution
To enhance brand and product awareness while providing both consumers and retailers with credible recommendations utilizing a trifecta approach, including:
Standard model for two SKUs: 100+ written reviews per SKU + live master class + UGC (over eight weeks)  
Social share hybrid video model for one SKU: 50+ unique, short form vertical videos from Beautytap micro content creators on YouTube, Instagram, and TikTok.
Benefits
With the hybrid video approach, Vacation was able to create conversion opportunities from multiple social channels and received a combined total of 21,500 "likes" and "comments" from creator followers.
Product Reviewed Using Standard Model
Product Reviewed Using Standard + Hybrid Video Model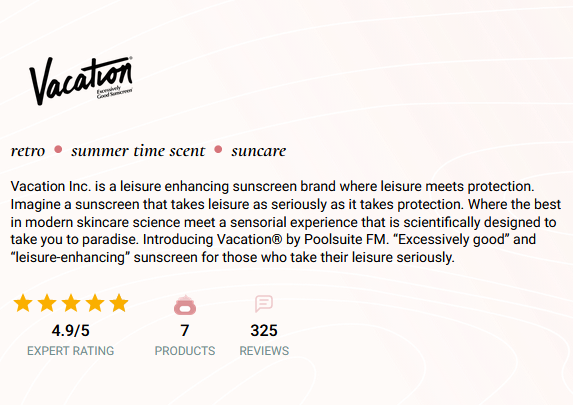 Results
Both products reviewed under the standard model exceeded promised expectations of 100+ reviews per SKU by a combined percentage of 49%, and the product showcased in the hybrid video model exceeded promised expectations of 50+ videos by 18% for a combined follower reach of 850,000 and a campaign engagement rate of 2.53%, exceeding industry average engagement of 1–2%.
Time
Eight weeks for standard model plus 14-days for hybrid video model 
Snapshot:
4.9 average star rating, 298 written reviews, 59 social share videos, two products reviewed, editorial, master classes in September 2022 and November 2022, and newsletter
Award Winning Sunscreen:
Classic Whip was also crowned Beautytap's highest rated product of 2022, based solely on review data with a 4.9 average star rating.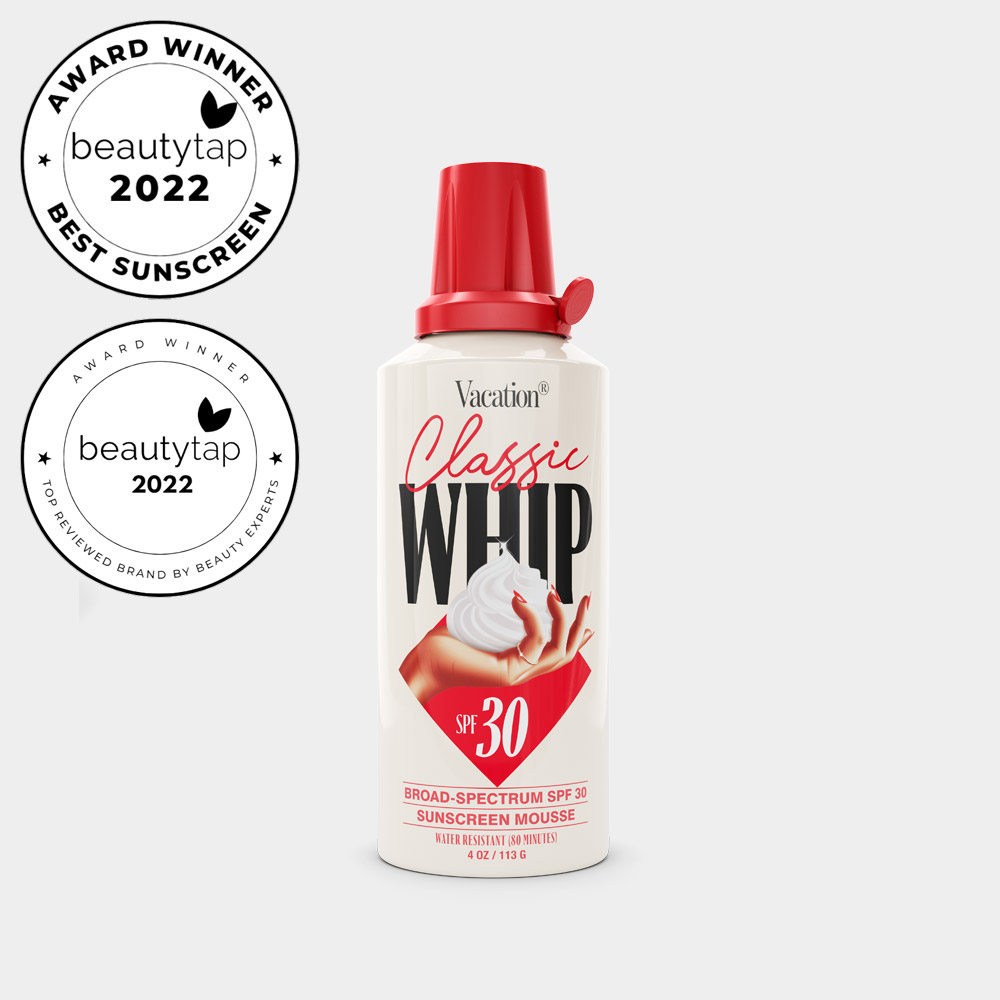 Capitalizing on Review Volume
Bringing something as innovative as a whipped mousse sunscreen to market presents both opportunities and challenges to brands. Vacation's first campaign yielded outstanding reviews, so the hybrid video campaign built on the early confidence Beauty Experts had in the brand and took it up a notch by generating enthusiasm and excitement via the video format.
The sheer volume of quality reviews drove consumers toward the brand because of the trust they put in the content creators and the detailed reviews – often exceeding 750 characters – written by the Beauty Expert community.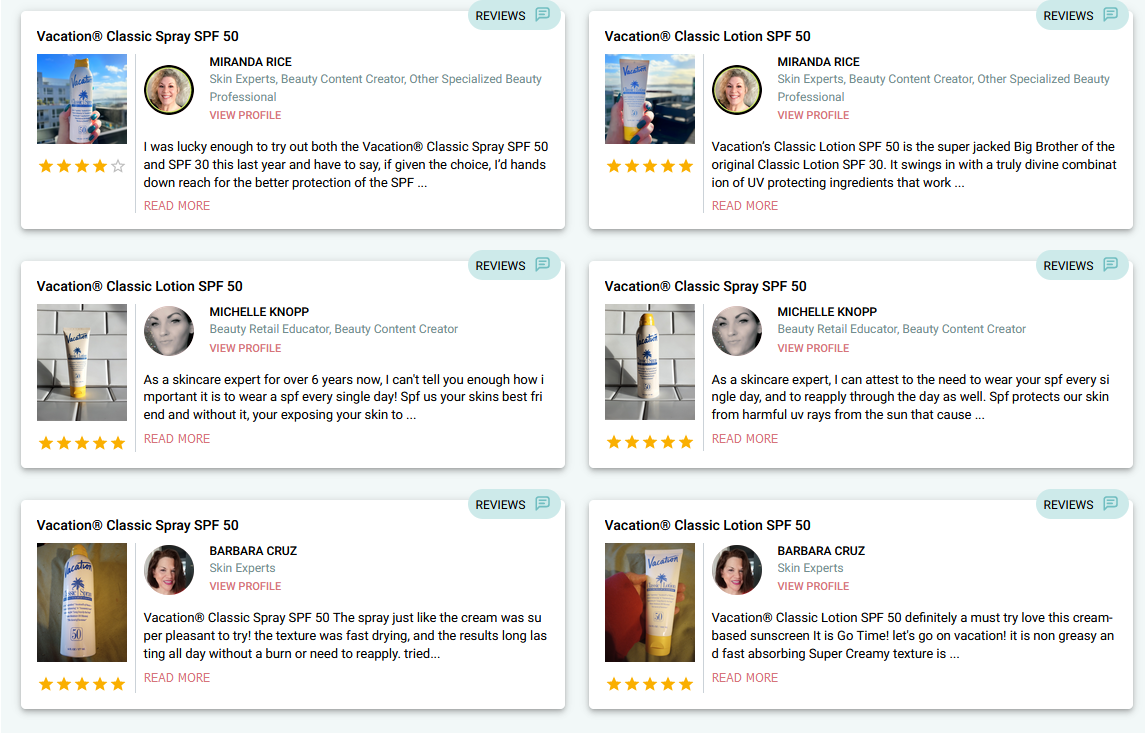 Actual Voices Resonate and Enhance Product Attributes
Vintage vibes aside, the Vacation campaigns yielded remarks that prove the Classic Whip goes beyond entertainment. Reviewers called this product "a formulation like no other that goes beyond the initial novelty to solve a multitude of issues." That type of honesty changes hype into hope in a way only first-person experience can deliver.
From the texture to the applicator to the scent itself, our diverse community of unbiased reviewers painted a richer picture than packaging copy ever can.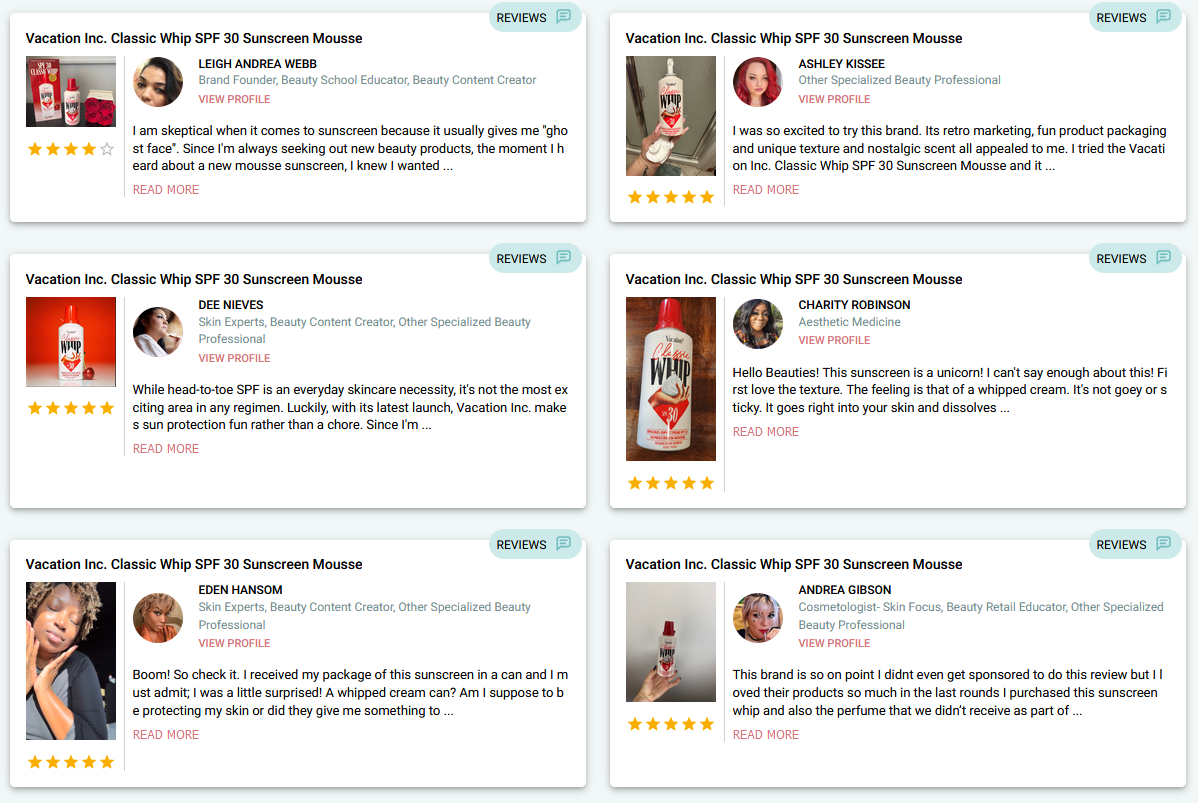 User-Generated Content Mirrored and Amplified the Brand's Message
In addition to writing traditional reviews, vetted beauty professionals took to social media to share images and videos of themselves enjoying Vacation's newest creation, elevating the brand's ability to convert customers. The user-generated content (UGC) showcased the product's airy texture, emphasized its amazing scent, and conveyed both excitement and whimsy – in essence, beckoning consumers to be sun safe without losing their sense of humor.
The UGC was "liked," "shared," and "commented on while the syndicated reviews appeared on Vacation's website as well as Ulta's and has given the brand a treasure trove of useable content for their own marketing campaigns.
Are you looking to harness the power of legitimate reviews written by beauty industry veterans?
Click here to learn more about Beautytap's revolutionary expert review program.
---
Author: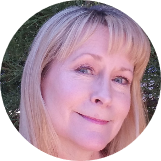 Tracy Teel
Tracy Ann Teel is a full-time freelance writer and the owner of Finesse Writing and Editing LLC. She's a tutorial writer for San Francisco Globe's beauty platform, FierceLeague.com, covering everything from skin and hair care to makeup and nail art. She writes for skincare companies, dermatologists, and cosmetic surgeons, and proudly taught at her MFA alma mater, the University of California Irvine, as a member of their adjunct faculty in English. She's been a textbook reviewer for Prentice Hall, been recognized three consecutive years in the Who's Who Among America's Teachers, and has written professionally for 30+ years. Her poetry chapbook Such Dust was published by Finishing Line Press, and her work has appeared in Alaska Quarterly Review, Rattle, Pearl, Kaleidoscope, and Lake Arrowhead Life.
---
Comments