Orpheus Released a Next-Level Face Cream and Top Beauty Experts Can't Get Enough of It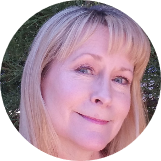 Tracy Teel
Jul 08, 2022
---
It's clinically proven and features the brand's legendary Orpheus Flower Cell Peptide Complex® for covet-worthy, luminous skin.
---
Orpheus partnered with Beautytap's diverse community of certified beauty professionals for trusted, detailed, unpaid reviews. We are sharing this post with you as part of this collaboration and to learn more about their brand. All opinions are our own. Thank you for your support.
Everything in our environment plays a role in our skin's health. Some live among the pines or awaken to the scent of salty air. Others fall asleep as arid winds warm the earth. Each locale, while beautiful, presents specific skincare challenges, and much like travelers hungering for reminders of home, skin craves support and the resilience only a newborn's skin knows.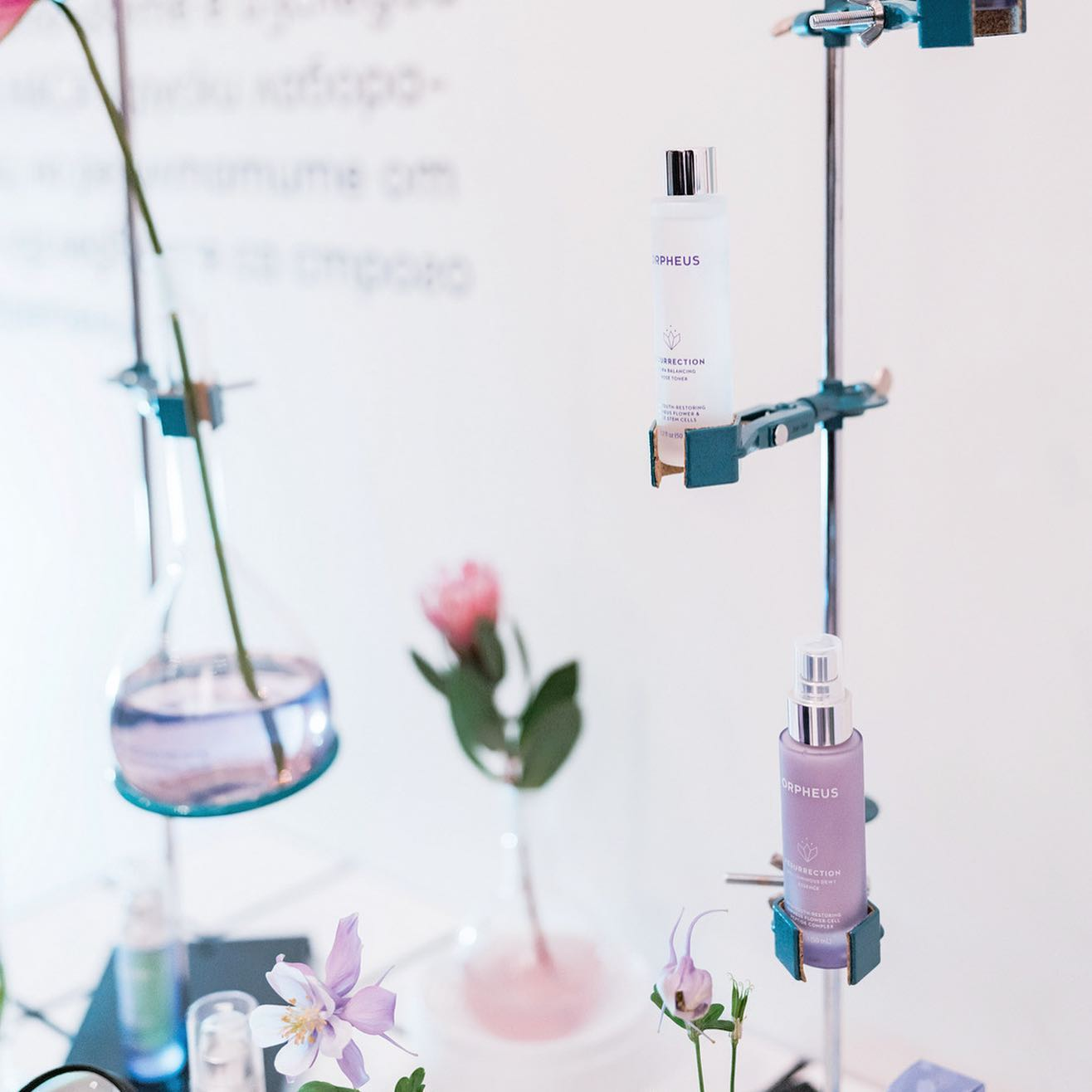 Beauty Experts Adore Orpheus, and Their Honest Opinions Tell the Tale
Since introducing their first two products to the Beautytap Expert Community for review, Orpheus has garnered nearly 500 reviews and has a near perfect 4.7-star rating.
"I even used this daily on the psoriasis spots I have behind my ears and found the inflamed areas were drastically reduced," says Miranda Rice about the Orpheus Resurrection Flora Balancing Rose Toner.
"I felt as if my skin was resurrected and came back as a newborn," says Aakruti Sheth about the Orpheus Resurrection Bio-Luminous Dewy Essence. Spoiler: YouTuber Tati Westbrook is also a fan.
"For years I stopped using any product with vitamin C for fear of breaking out. I have used this serum for a full 7 days now and have no signs of redness, irritation and I have not broken out," says Dorian Holguin about the award-winning Orpheus Resurrection All-In-One Serum.
The Orpheus Flower Cell Peptide Complex® features prominently in everything they make, and each product is designed to harness the regenerative powers of the Bulgarian Resurrection Flower to make skin more plump, firm, and resilient, even for those with reactive or hypersensitive skin.
From Greek Myth to Skincare Superhero
In early 2021, I experienced the innovative, transformative powers of the Orpheus Resurrection Flower for the first time. Like most skincare enthusiasts, I was initially skeptical but quickly discovered that Orpheus Skincare, although inspired by the romantic legend of a mystical flower born of the tears of Apollo and Calliope's son, was, itself, no myth.
We're all searching for that elusive ingredient that will bring life to our lackluster skin, and true to Orpheus founder Sara Kyurkchieva's promise to formulate potent yet non-irritating skincare, the Resurrection Bio-Shield Cream delivers gentle, visible, clinically proven results.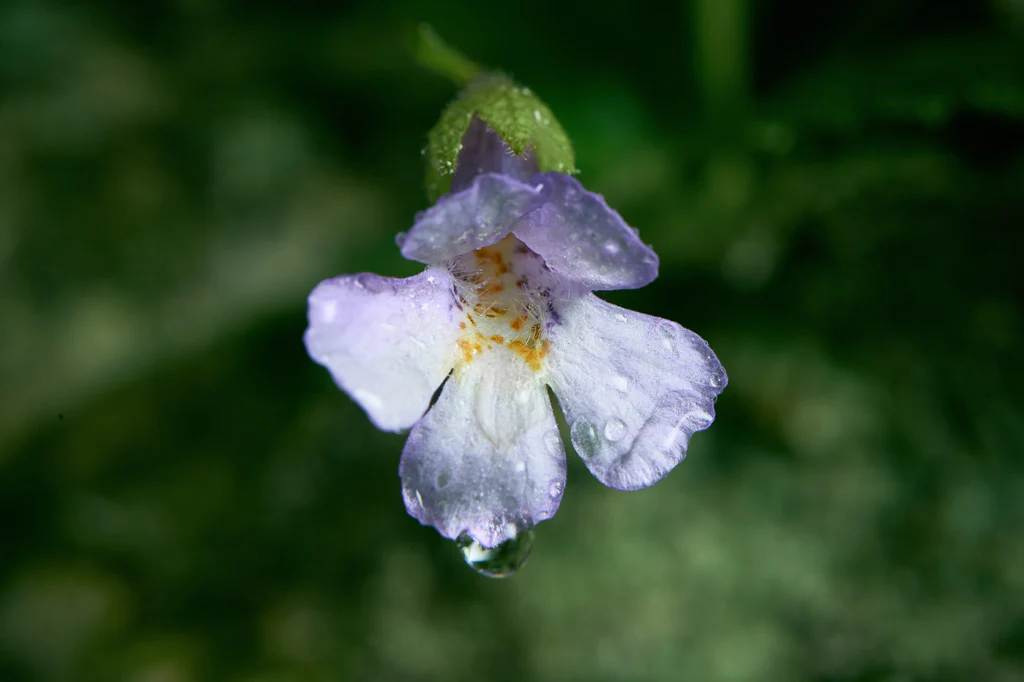 The Skincare Secret Inspired by Mythology and Derived by Science
Imagine a day without water. Now imagine an ancient flower deprived of hydration for as long as 31 months springing back to life with just one drop. That flower is the secret to the entire Orpheus skincare line and has garnered a legion of celebrity and beauty expert fans along with a loyal following craving companion products to round out their regenerative skincare routines.
Orpheus utilizes stem cell science to:
Support collagen production
Prevent collagen degradation
Activate stress-induced cellular DNA recovery
In short, Orpheus aims to "restore the foundation of skin health."
A Moisturizer the Greek Gods Would Love
After successfully launching a balancing toner, bio-luminescent essence, and collagen-building serum, Orpheus has created a 100% clean, multifunctional cream that pulls double duty as both a moisturizer and an intensive overnight rejuvenating mask. The Resurrection Bio-Shield Cream is the perfect marriage of advanced biotechnology and potent plant extracts.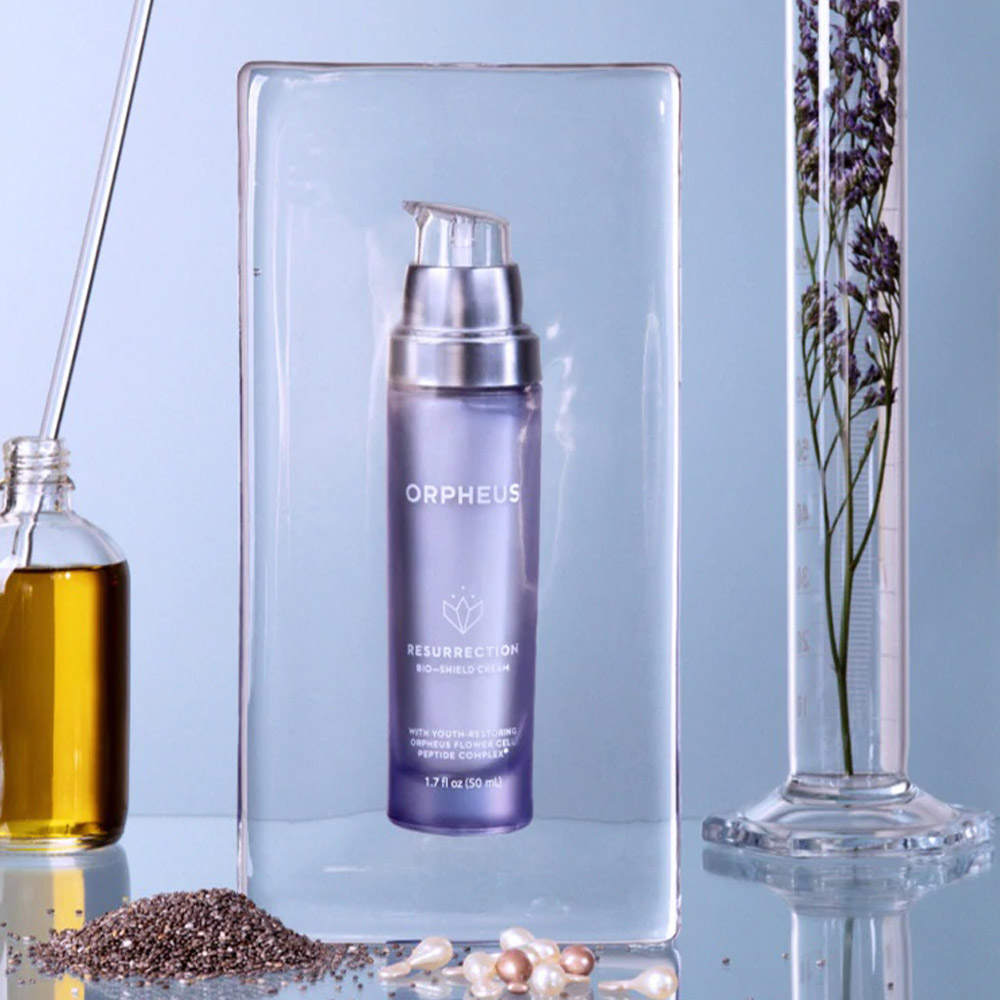 Their bioactive formulas appeal to skincare junkies and individuals concerned with fighting environmental stressors, pollution, and blue light. And while most consumers would be overjoyed with one bioactive ingredient, Orpheus has taken a next-level approach to give skin the best fighting chance against aging and degradation:
Orpheus Flower Cell Peptide Complex® improves elasticity and density while healing, strengthening, and firming skin.
Niacinamide and vitamin E calm inflammation and improve tone and texture while strengthening skin's lipid barrier.
Bio-ceramides, organic chia seed oil, and organic saffron oil mimic skin's natural ceramides and lock in hydration to support and further strengthen the skin.
Anti-pollution complex and cacao extract prevent oxidative damage from multiple environmental stressors, including UV and HEV (blue) light, pollution, and extreme climate conditions.
I Make No Apologies About My Love for Orpheus
As a fan of Orpheus for more than a year, my reaction to the Resurrection Bio-Shield Cream should surprise no one. The pale mint-green cream feels both rich and lightweight simultaneously. When initially applied to the skin, it has the heft of a night cream, and when patted in, my skin feels calmer and looks more even.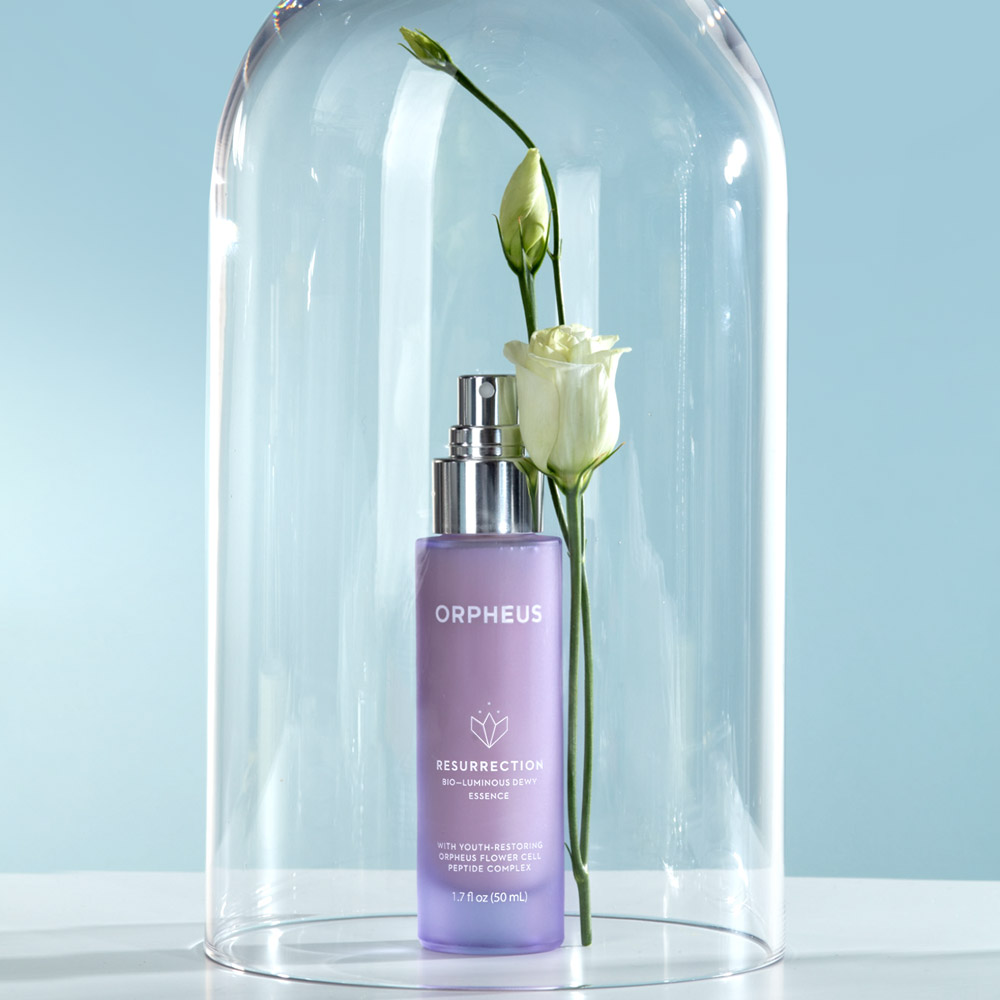 As a long-time Retin-A user, I'm prone to dry skin and irritation, so I've been using this primarily in the evening to help my skin recover. The formula doesn't rub off or transfer to my pillow during the overnight hours, and I've been waking up to less redness and more radiant-looking skin. My characteristic Retin-A flakiness has also disappeared completely.
The Bio-Shield may be a bit too heavy on humid summer days, but when sandwiched in between layers of the Orpheus Resurrection Bio-Luminous Dewy Essence on hot days, the cream absorbs beautifully and keeps my skin feeling comfortable from dawn 'til dusk. No small feat in the 100+ degree SoCal desert.
Packaged to Protect Efficacy and the Earth
With so much to love about the product inside the Orpheus bottle, knowing that the outer packaging is both recyclable and fully biodegradable shows their next-level commitment to the environment as well.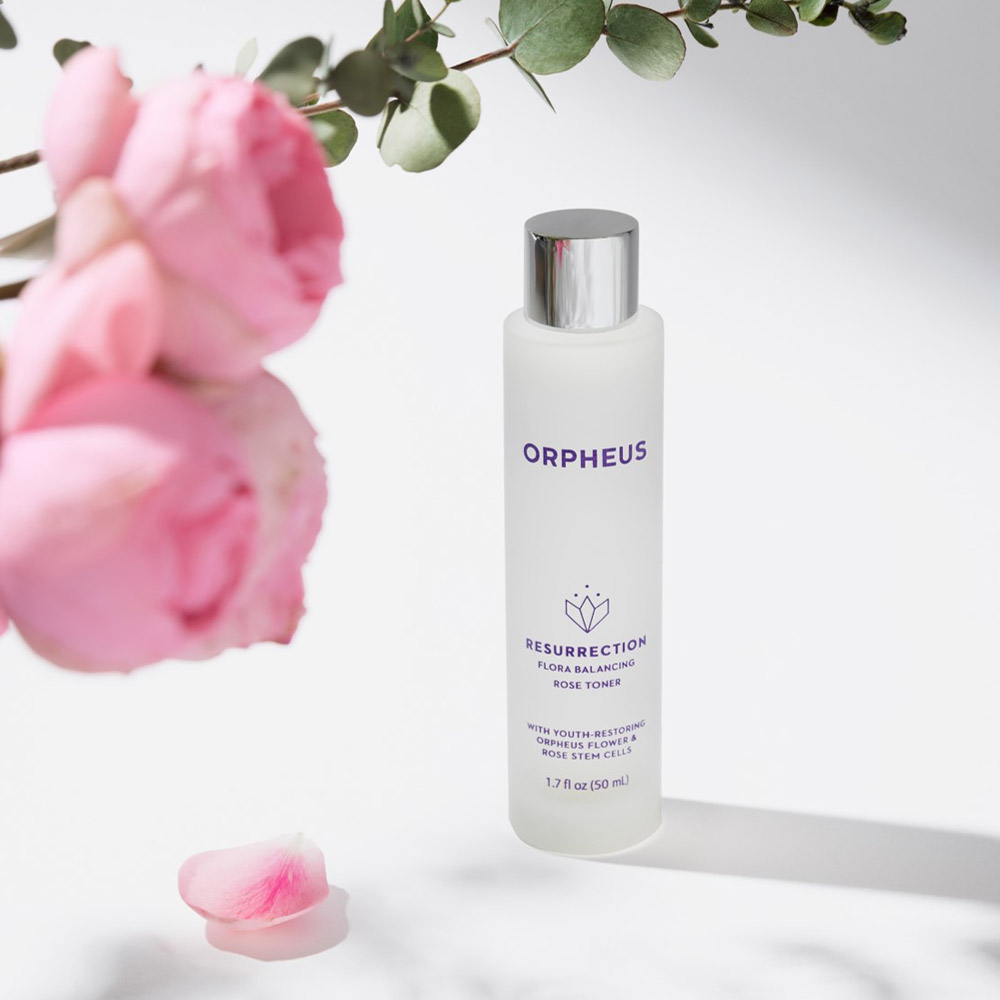 From recycled paper and eco-friendly foil and soy ink to the "world's first patented Italian glass airless technology housing [their] award-winning All-In-One Serum," sustainability and eco-consciousness reign supreme for this bioactive botanical brand.
---
Author: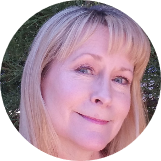 Tracy Teel
Tracy Ann Teel is a full-time freelance writer and the owner of Finesse Writing and Editing LLC. She's a tutorial writer for San Francisco Globe's beauty platform, FierceLeague.com, covering everything from skin and hair care to makeup and nail art. She writes for skincare companies, dermatologists, and cosmetic surgeons, and proudly taught at her MFA alma mater, the University of California Irvine, as a member of their adjunct faculty in English. She's been a textbook reviewer for Prentice Hall, been recognized three consecutive years in the Who's Who Among America's Teachers, and has written professionally for 30+ years. Her poetry chapbook Such Dust was published by Finishing Line Press, and her work has appeared in Alaska Quarterly Review, Rattle, Pearl, Kaleidoscope, and Lake Arrowhead Life.
---
Comments