The 10 Best Lip Balms for Soft, Moisturized Lips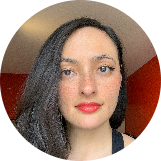 Marieve Inoue
Aug 29, 2022
---
We're counting down the best formulas for taking your lips from dry and chapped, to smooth and hydrated.
---
If you're dealing with rough, cracked skin on your lips, you know how uncomfortable—and even downright painful it can be. The key to soft lips (along with creating a smooth canvas for lipstick application) is to keep them properly moisturized throughout the day. And the easiest way to achieve this is by keeping an effective lip balm (or 10!) close at hand.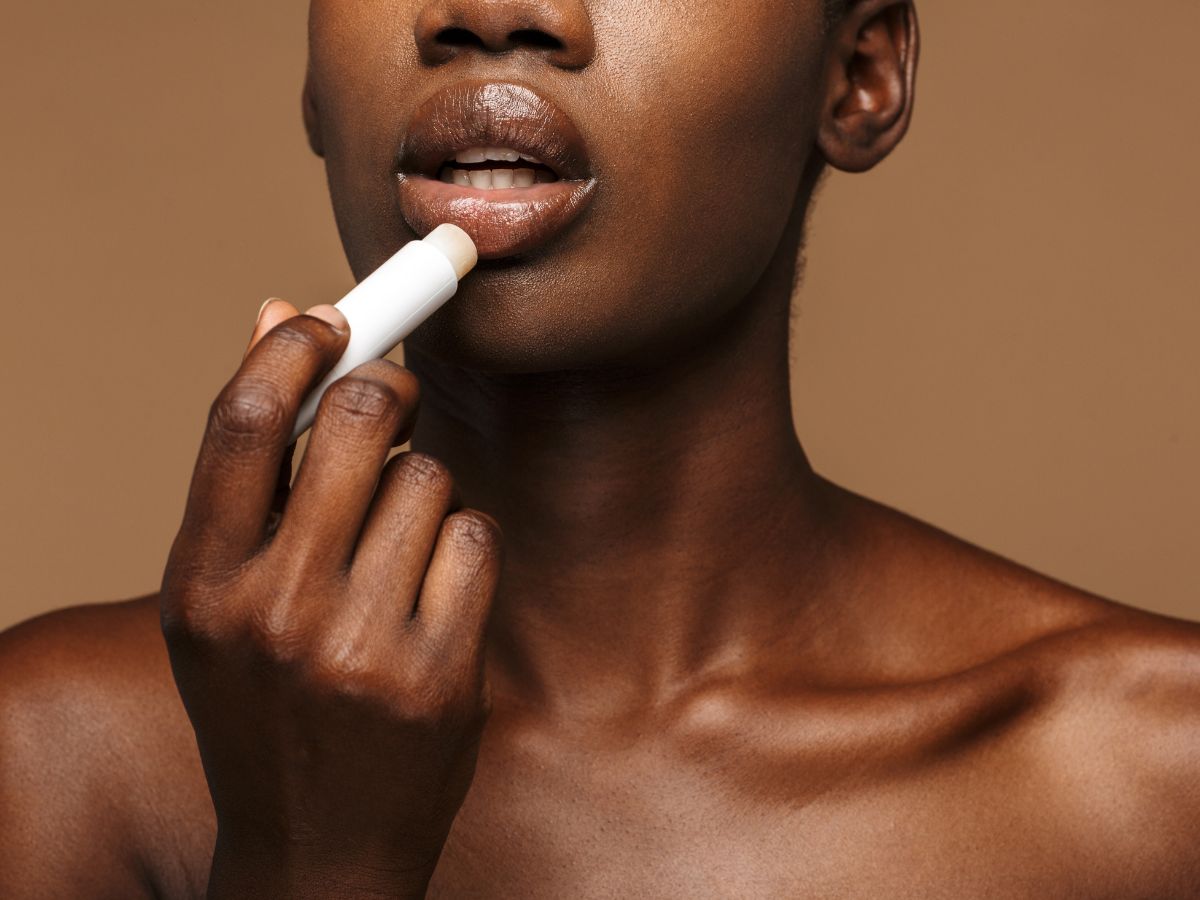 We've compiled a list of our top lip balms, oils, and treatments for keeping your pucker smooth and moisturized. But before we get into the thick of it, here are some reminders about your lips and their specific needs:
The skin on your lips is thinner than on the rest of your body, and acts as a transition from your regular skin to the mucosa in your mouth, according to board-certified dermatologist Dr. Tess Mauricio, when we last interviewed her about how to keep chapped lips at bay. This makes them much more sensitive and vulnerable to external factors like the weather.
Licking your lips may seem like a good way of keeping them moist, but it's best avoided, so as not to strip the moisture from your skin as your saliva evaporates.
Exfoliating with a lip scrub can help remove dead skin cells and smooth your pout.
A few beneficial ingredients to look for in lip balm formulas: petroleum jelly, honey, vitamin E, shea butter, and other ingredients that help attract and trap moisture in, as well as nourish, and protect your pucker.
Your Lips Will Love…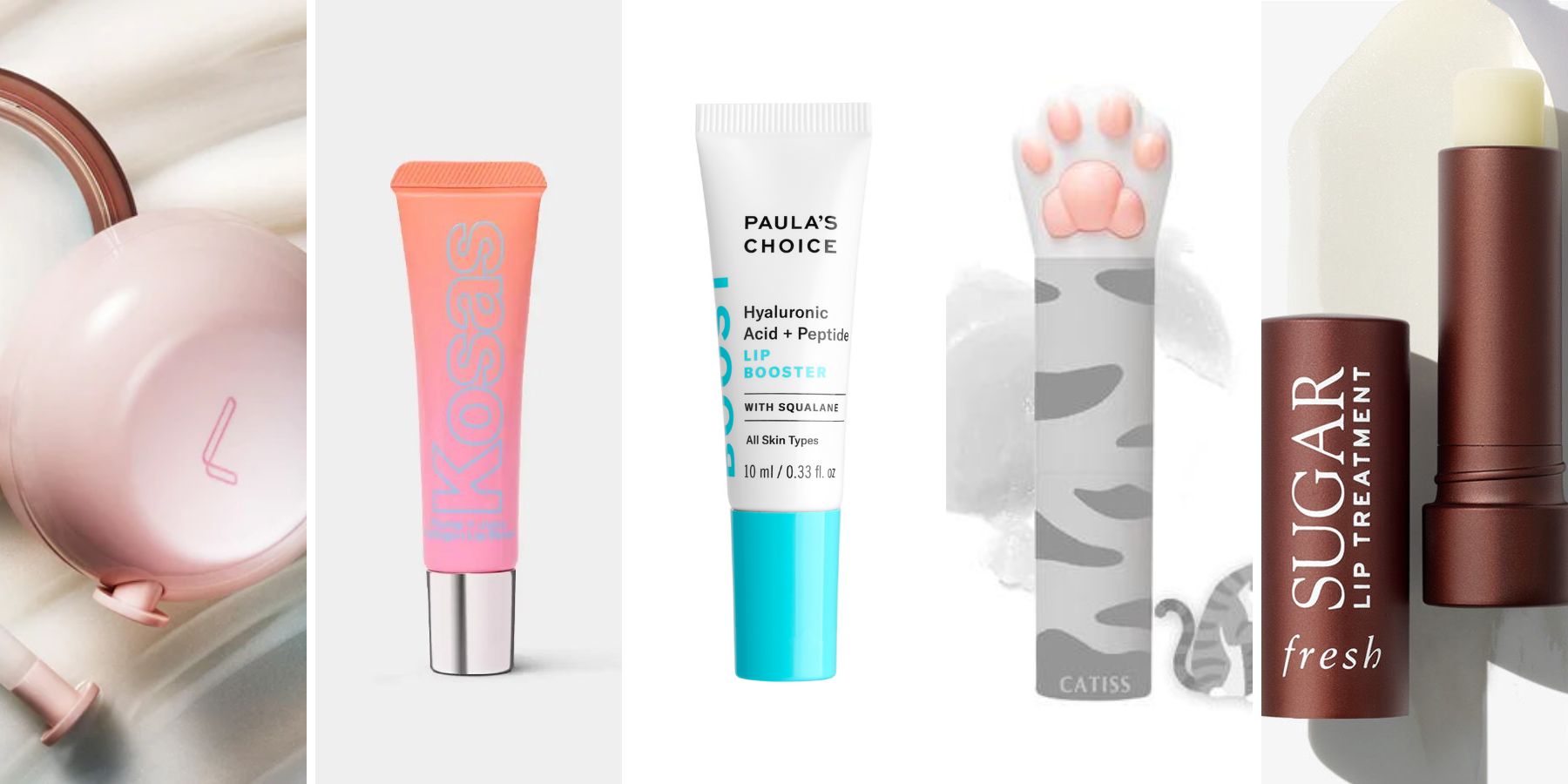 Laneige Lip Treatment Balm
This Laneige lip balm has a lot going for it: not only is its formula effective at moisturizing and smoothing your lips, but it also provides a satisfying cooling sensation upon application and has a delicious piña colada scent. Although it's not as thick as the brand's iconic Lip Sleeping Mask, the Lip Treatment Balm feels just right for use during the day. And if you're into gadgets, you're also sure to enjoy its built-in applicator, which prevents your fingers from getting sticky. The cherry on top? Its subtle pearlescent finish.
Kosas Plump + Juicy Lip Booster Buttery Treatment
"Mmm, butter" is what first comes to mind when squeezing out this concentrated lip treatment filled with plumping, firming, and softening ingredients like peptides, hyaluronic acid, and fatty acids. Just like the classic spread, the formula is creamy and smooth—and never sticky. The best part: it leaves your lips looking plump and cushiony, while keeping them flake-free.
Paula's Choice Hyaluronic Acid + Peptide Lip Booster
We love how easily this anti-aging lip treatment glides onto the lips thanks to its cool metal applicator. Its formula, which boasts a mix of hyaluronic acid, peptides, and squalane, provides intense hydration and firming action. The product also makes your lips much smoother and plumper, and is unscented, which some may prefer.
Catiss Paw Design Lip Balm Original Pure Hydration
Sure, we're suckers for cool packaging. But the fact that this nourishing lip balm comes in a tube shaped like a cat paw—complete with squishy toe beans for stress relief—and is refillable doesn't take anything away from its formula, which provides surprisingly long-lasting hydration thanks to hyaluronic filing spheres. What's not to love?
Fresh Sugar Lip Balm
If you've never tried the original clear Sugar Lip Balm from Fresh, it's high time you treated your pout to this wonderfully melty stick, which is infused with sugar and fruit oils and is excellent in terms of hydration. Just a few swipes, and your lips will become so much smoother and softer—and you won't need to reapply for several hours.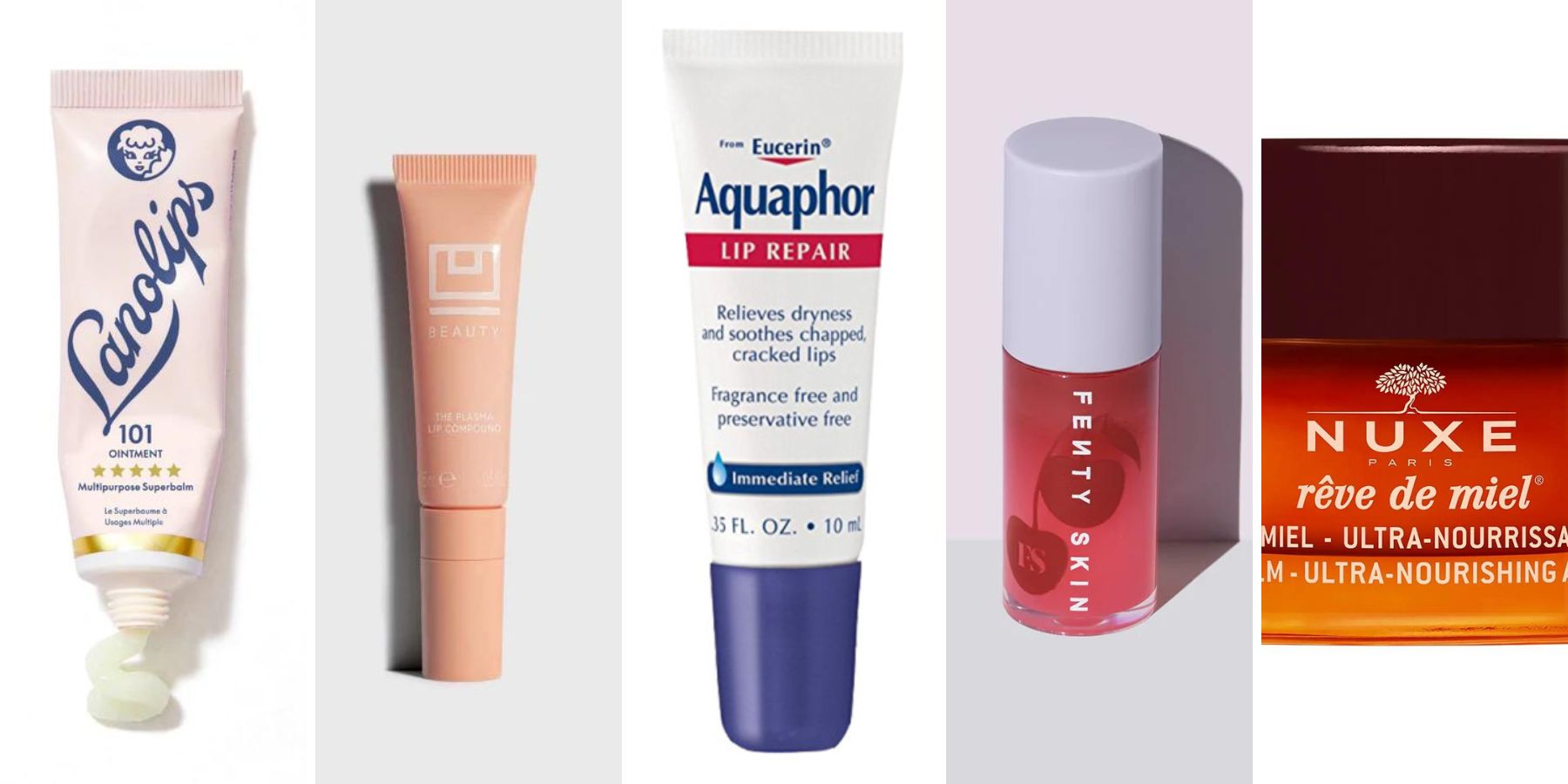 Lanolips 101 Ointment Multipurpose Superbalm
Although this multipurpose balm can technically be used all over your body on dry areas like cuticles and elbows, it works extremely efficaciously as a lip balm. A tiny amount is all you need to impart a huge dose of moisture to your pout thanks to lanolin, which mimics your skin's natural oils.
U Beauty The PLASMA Lip Compound
Designed to truly enhance the overall plumpness and volume of your lips, this powerful and innovative lip treatment uses something called Siren Capsule Technology to promote renewal and increase hydration where it's needed, while also providing your kisser with peptides and ceramides to boost collagen production. It's a joy to apply—and the results speak for themselves.
Aquaphor Lip Repair
If you're a proponent of slathering on petroleum jelly to address everything from dry patches and chapped lips to sealing in the rest of your skincare steps (slugging, anyone?), you'll want to grab this Aquaphor formula designed specifically for your lips. On top of petrolatum, it also contains shea butter, and other nourishing ingredients to keep your lips healthy and moisturized.
Fenty Skin Cherry Treat Conditioning + Strengthening Lip Oil
From its sweet cherry scent and chunky, easy-to-use doe-foot applicator to its smoothing, conditioning effect, there are so many factors that helped cement this antioxidant-rich lip oil's spot on our list of top lip products. Think of it as a delicious plumping serum for your pout!
Nuxe Rêve de miel Ultra-Nourishing Lip Balm
Honey and propolis are the bees' gift to us, helping soothe and nourish our lips and skin. Once you try this lip balm, you'll understand why it's called rêve de miel (literally "honey dream"): not only does it include both ingredients as well as beeswax, sweet almond oil, and shea butter, but its super creamy texture and warm scent will make you impatient to reapply it.
What is most important to you when it comes to lip treatments? Which one have you found is the most effective? Let us know in the comments.
---
Author: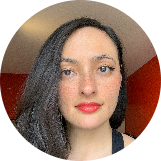 Marieve Inoue
Mariève has been writing about beauty online and in print for over 10 years. Half-Canadian and half-Japanese, she loves that being a freelance beauty writer gives her the opportunity to explore the cosmetics landscape from Montreal all the way to Tokyo. Also on her mind at any given moment: cats, music, figure skating, food, and her next trip to Japan. You can find her (and her beauty illustrations!) on Instagram at @by.minoue.
---
Comments