This Is What You Should Avoid Mixing in Skincare (& What You Can)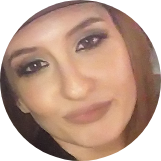 Coco Park
Aug 02, 2018
---
Like Romeo and Juliet, some ingredient pairings are doomed from the start. But it doesn't have to be a tragedy of Shakespearean proportions on your face. We asked the experts what ingredients and products we should avoid mixing in skincare — and got some surprising answers.
---
When you have a multi-step skincare routine, lots of questions are bound to come up. "What step is the serum?" "Do I really need an emulsion and a cream?" "Is it OK to mix these things?"
The first two are fairly easy to answer (after your toner and before your moisturizer, and only if you have really dry skin, respectively). The last one, well, sometimes you want an expert opinion, and that's what I sought out.
Michelle Wong, a chemistry PhD better know as Lab Muffin over at the influential beauty blog labmuffin.com, YouTube channel Lab Muffin Beauty Science, and the mega educational IG @labmuffinbeautyscience, was kind enough to entertain my paranoia about what we have to avoid mixing in skincare.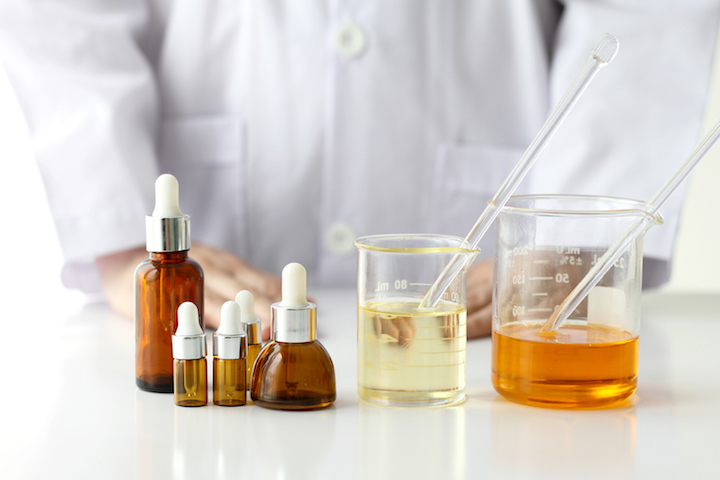 Vitamin C + Niacinamide
I've heard a lot of people state unequivocally that mixing vitamin C and niacinamide is a big no-no as they can cancel each other's benefits out. The scientific verdict?
"Vitamin C and niacinamide are fine," says Michelle. In fact, Stephen Ko, the cosmetic chemist and skincare expert behind the blog Kindofstephen has an excellent post about this here that explains exactly why.
Jude Chao, blogger extraordinaire behind the beauty blog Fifty Shades of Snail (and Beautytap K-Beauty Squad member), agrees: "Hopefully someday we'll collectively destroy that 'vitamin C and niacinamide can't be used together' myth."
Whew! Those two are my favorite brightening duo, so it's good to know I can mix them in my routine without worry.
Benzoyl Peroxide + Retinoids
So what should I be worried about mixing? "In terms of not mixing, the main one is benzoyl peroxide and retinoids, with a few exceptions, e.g., in Epiduo," says Michelle. (For those not familiar with Epiduo, it's a prescription treatment for acne.)
So aside from that example, the two shouldn't be mixed because benzoyl peroxide may cause oxidation and degradation of the tretinoin molecule. Also, just speaking as a sensitive skin person, the thought of those two on my face at the same time is sending me screaming.
Sunscreen + Makeup?!?
The last no-no Michelle cited really piqued my interest as someone who is sunscreen and makeup obsessed.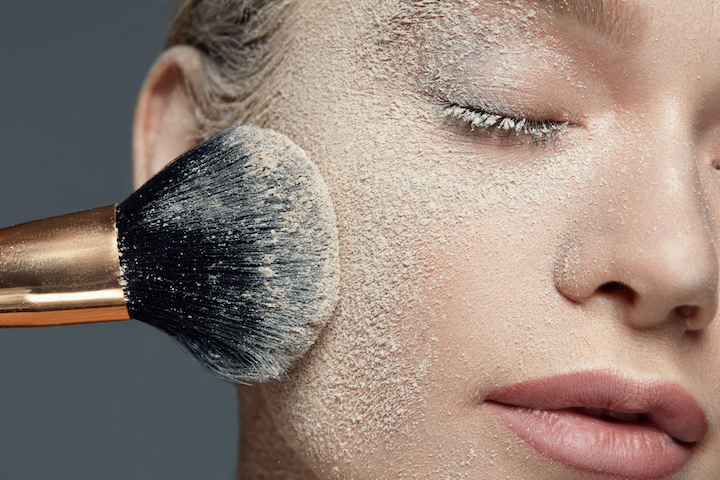 "Uncoated mineral sunscreen ingredients and avobenzone is also a no-no. Zinc oxide and avobenzone is actually a banned combo in the U.S.," says Michelle. "This is sometimes a bit dodgy with things like face powders over sunscreens since in face powders [zinc oxide] is often uncoated."
If the minerals in your makeup are coated, you should be fine, but really, how many of us know if their minerals are coated? I barely know if I ate breakfast or not on any given day. Basically, to be safe, I'd avoid mineral makeup when using a sunscreen containing avobenzone, as it can degrade the UV filter's effectiveness.
Other No-No Duos
I wanted to reach out to our own experts, the rest of my K-Beauty Squad, and see if they had any tips about what to avoid or even what combinations they've found that work especially nicely together. This is what I learned.
I don't have any particular ingredient combos I avoid, but I do find it helps to avoid products that are very silicone-y if I intend to layer several things. The silicones often make absorption of any other products difficult and can also play poorly with sunscreen or makeup, causing things to ball up. It's not a problem with all products that contain silicones — just the ones that are particularly heavy in it. Innisfree Perfect 9 Repair Serum comes to mind.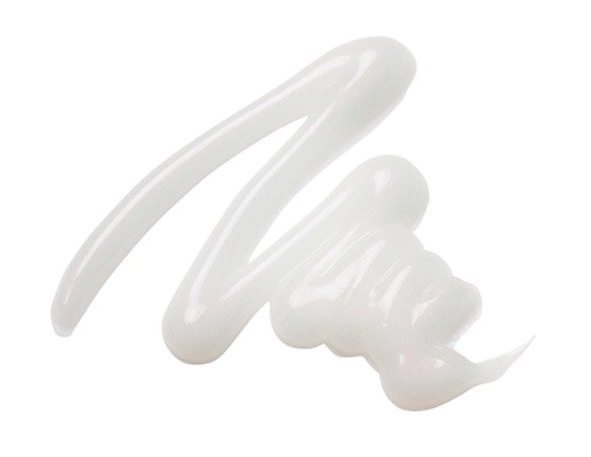 I agree with Jude. I really don't like silicone at all. For layering skincare, it's not good at all. And I've never found it good for my oily T-zone either, which is odd because that's all they use in makeup primers for oily skin. It feels suffocating and not at all absorbing, just sort of "trapping" the oil underneath. Blech.
I also find that certain hyaluronic acid serums get really tacky when layered over an oily-feeling (even if it's not oil-based) essence or serum. So for those serums, I only apply during the day and only over very lightweight, watery layers.
Also, if you're using a tone-up or no-sebum sunscreen, skip the primer. It'll mess up the layer, and you'll end up with one pill-y mess.
Mixing oils with moisturizer has NEVER worked for me. I wish I could achieve that super-hydrated glow, but no matter how I layer it, I end up with little bumps everywhere — a milia explosion. 😭
Some Duo Do's
My favorite ingredient combo is snail + propolis! I've been mixing a few drops of my snail product (COSRX Snail Essence) with a few drops of my propolis product (LJH Vita Propolis Ampoule) for a long time. It makes a great blend for calming, soothing, and smoothing skin.
The only skincare combination that comes to mind right now is dabbing camellia oil under my eyes before applying my eye cream. And similarly, applying a face oil (usually camellia oil — feels lightweight for an oil yet super nourishing) before applying a sheet mask! The glow is real. ✨✨✨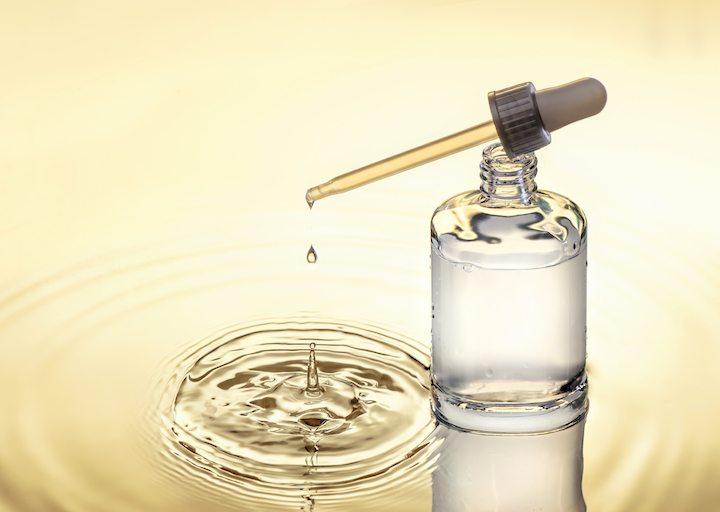 I've basically stopped using "normal" moisturizer anymore, and make my own instead by mixing a few drops of face oil in with a water-based serum. I'll still use a more occlusive product on top to keep everything sealed in, but every morning and night I'm mixing a little concoction to put on my face.
I am obsessed with using BHAs and AHAs together. Together they make the perfect acne-fighting combo, but you gotta be careful to not go overboard and overexfoliate. I use the BHA first to "unglue" the gross dead skin and wait 20 minutes for it to do its thing. Then I go in with an AHA to gently exfoliate the dead skin from the surface. If I'm using both together, I make sure to use both in a lower percentage (like the COSRX BHA Liquid and the AHA Liquid) to avoid frying my skin. In general, I only use heavy-duty exfoliation when my skin is dealing with some issues; all the other days I just use Biologique Recherche P50, vitamin C, and lots of S:um37.
What do you avoid mixing in skincare? Have you found any ingredients or products that just don't play nicely together? What about any that go amazing together? Let's learn from each other and help us get our best skin ever!
---
Author: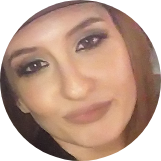 Coco Park
Coco Park is an author, beauty journalist, blogger, podcast host, and all around oddball living in Montreal Quebec with her family. Originally from the southern USA, she worked for several years in the makeup industry as a professional makeup artist and holds a certificate in esthetics. She is a proud member of the Choctaw Nation of Oklahoma. Want to know more? Check her out on the Beauty Beyond Basics podcast, on her blog TheBeautyWolf.com, on Instagram @thebeautywolf, and in her book "Korean Beauty Secrets: A Practical Guide to Cutting-Edge Skincare & Makeup."
---
Comments